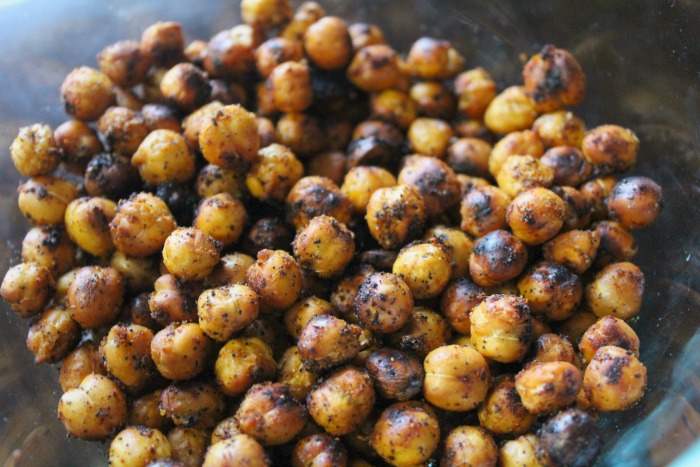 I have a bad snack habit. When I am busy, or working, or watching television, I want something to snack on. That is how I discovered this easy peasy recipe for Spicy Garlic Chickpeas.
This recipe is as simple as a few spices, a spray or two of oil and a can of drained chickpeas. What you are left with this is this amazingly delicious snack that is light and healthy and the best part is you will not feel guilty for eating as many as you want!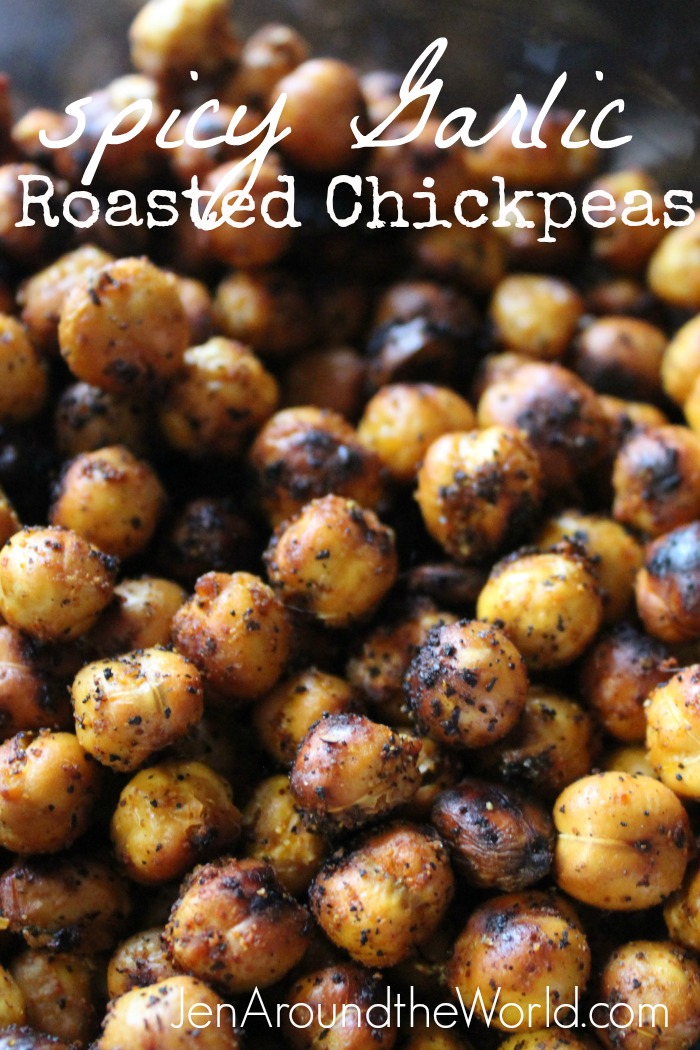 How to Make Spicy Garlic Roasted Chickpeas
Start by taking a 14.5 ounce can of chickpeas and drain them. Then, pour them out on a paper towel to dry them off. Once you do that, place them on a baking sheet and spray them with cooking spray.
Add the spices to a little bowl and using a fork, mix them together.
It may not look like a lot, but I promise you that this is just enough. Then, take it and sprinkle onto your chickpeas.
Move them all around to make sure they all get coated good with the spices.
Now all you have to do is roast in the oven until they are done. You will know they are done when they are not squishy anymore like peas. They will be hard and crunchy.
Spicy Garlic Chickpeas – a Delicious and Healthy Snack
Ingredients
2 8 oz cans of chick peas, rinsed and drained
1 can of oil spray
1 large clove garlic, minced
1 teaspoon chili powder
1/4 teaspoon salt
1/4 teaspoon of cayenne
1 teaspoon cumin
Instructions
Preheat oven to 400 degrees
Drain chickpeas and place on a paper towel to dry. Then move to a cookie sheet and spray with cooking spray.
Sprinkle on the spices and roll chickpeas around to coat. Roast in the oven for 10-15 minutes or until desired hardness has been achieved.
This is one of my all time favorite recipes for a quick and healthy snack that I can feel good about.