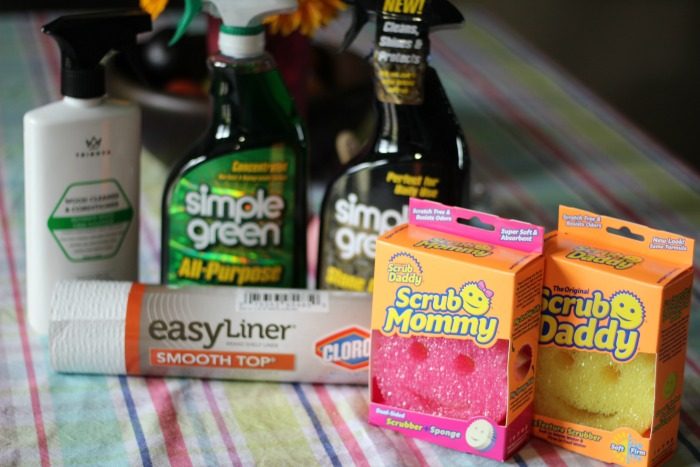 This post is sponsored by BabbleBoxx.com on behalf of Single Edition Media.
Y'all know I have been on the WAR PATH cleaning up my kitchen. A couple of weeks ago, I started purging all the stuff I had collected, and 19 garbage bags later, I am finally starting to see the light. However, if I want to be honest, cleaning my kitchen is going to take more than just purging the cabinets — so today I am going to tell you how to go a step further by sharing 3 easy things you can do to spring clean your kitchen. I promise you will thank me later.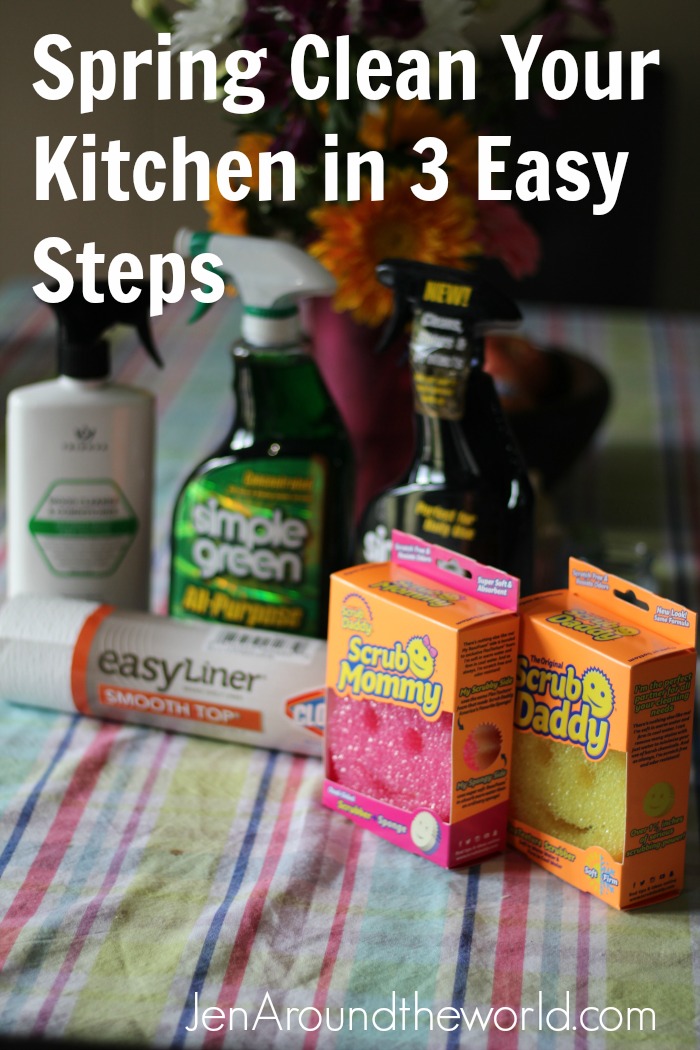 Spring Clean Your Kitchen in 3 Easy Steps
#1 Line Your Shelves With Shelf Liner
Okay — now this may sound silly, but I LOVE how shelf liner makes a cabinet look. Back in the old days, shelf liners were used to add beauty to your cabinets, but now, I just want them to function and keep my glasses clean and in place.
I love how the Smooth Top® Easy Liner® Brand Shelf Liner with Clorox lays completely flat in my cabinet, but keeps all my glasses protected and secure.
This product contains antimicrobial agents that inhibit mold and mildew growth to protect the liner, which is great because this particular cabinet is right beside my microwave and stove and has had issues in the past with mold.
There are a variety of colors and trendy patterns to choose from that will bring life to old cabinets, drawers and shelves. All you have to do is just cut and apply to your surface. Its unique design prevents the liner from bunching and doesn't leave a sticky residue, so you can remove, reposition and redecorate with ease as many times as you'd like.
#2 Scrub Those Cabinets
If you really want to spring clean your kitchen, you need to be sure and scrub all of your cabinets down.
I love using the Simple Green All Purpose Cleaner. It makes everything smell fresh, and it does an amazing job removing the grit and grime that has collected on all the doors and hinges of my cabinets.
Simple Green All-Purpose Cleaner is truly an "all-purpose" cleaner that works on countertops, tables, a pre-treat for
laundry and even on carpet and walls. And the best part? it is totally non-toxic. Could any other all-purpose cleaner say that?
You can save $1.75 off any Simple Green Product by clicking here.
I do not have any stone in my house, but if I did, I would definitely be using this Simple Green Stone Polish on it.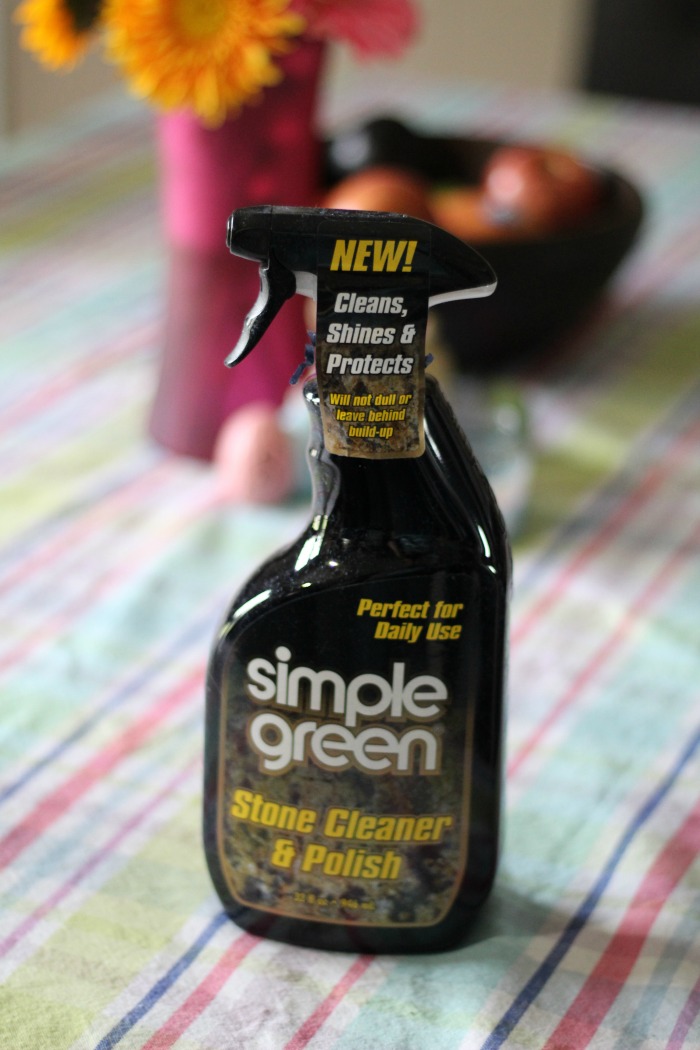 To clean the cabinets and get a good scrub going on, I always pull out the Scrub Daddy. Scrub Daddy® sponges  rinse clean after use and stays odor free for up to eight weeks unlike traditional sponges.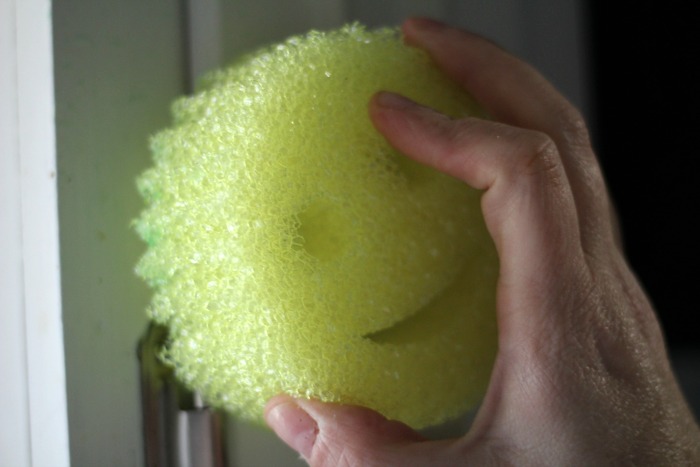 You can use him to scrub surfaces far beyond the kitchen because he is lab tested to never scratch. Adjust his FlexTexture® foam to fit your cleaning needs; soft in warm water for a sponge like consistency and firm in cold
water for tough scrubbing.
I also use the Scrub Mommy scrubber which has a dual-sided design which makes this happy helper a great "multitasking Mommy." Scrub Mommy's FlexTexture® side delivers the same benefits as The Original Scrub Daddy® but in pink, purple and blue hues.
Her soft and spongy ResoFoam ® side is 6x more absorbent than the competition and generates 60% more soap suds.
#3 The Importance of a Shiny Table
One of the things that I absolutely make sure to do is make my table shine. Now, I normally just use regular old furniture polish, but after using TriNova Wood Cleaner and Conditioner — I am never going back to the other way again.
The spray-on, wipe-off treatment goes beyond cleaning the surface to condition and nourish wood surfaces, removing stains and restoring shine.
I  mean — just look at that kitchen table? Doesn't that make you breathe a sigh of contentment because you have a clean kitchen and shiny table.
Use the Code BABBLE20 when you order to get 20% off your order.
By doing these 3 things to your kitchen on a weekly basis, I can promise you, that you will start to feel like you are making headway at keeping a clean kitchen — instead of just having to deal with it just in the spring.
Have you tried any of these products yet? Which one are you ready to try first?