If you know anything about me at all, it is this — I love clothes . . . and shoes . . . and jewelry . . . and coffee. Yes — I am all girl in that department and that is why I absolutely LOVE Stitchfix. They help me to get out of my comfort zone by sending me a few items that I would not normally choose for myself.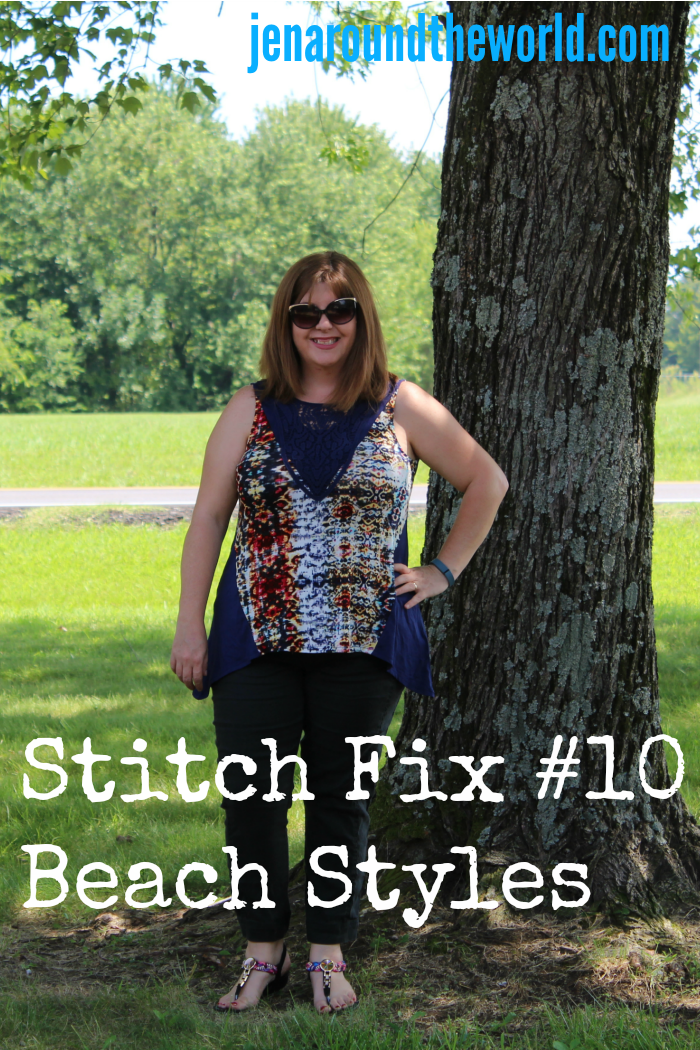 The key is to let Your Own Personal Stylist know when you make your profile (or update your profile) that you have pictures coming up or that you have a vacation coming up that you need a special outfit for, which is what I did. I have two trips coming up — one to Gulf Shores and then one to Jamaica and I wanted clothing that was comfortable yet stylish.
I let my stylist know what I was looking for and told her things not to send and then when my box arrived, I was SO overjoyed with everything she sent me.
The Way StichFix Works
Up front, you go to Stitchfix.com and create a profile. Your stylist fee is $20, but when you purchase an item, that amount is deducted from the final cost.
In your profile you tell the stylist things you like or don't like and then they pack a box specifically geared toward your style.
Then, you go through the box and spend 3 days trying things on deciding if you want to keep them or not. If you like them, you just keep them and then send the others back. If you choose to keep the whole box, then you will get a 25% discount on the entire thing PLUS your styling fee taken off.
So, let's see what I got this time around!
Farine Crochet Detail Knit Top
For starters, I am IN LOVE with this Farine Crochet Detail Knit Top that arrived. Normally, I would not choose a vibrant print like this because I am more of a neutral girl, but I tried it on and I loved the way it flowed.
This top goes with EVERYTHING. I paired it with the Robbie Jogger Pant that they sent me in the box. I was not too fond of those pants. The price was not what I would normally pay and the material just wasn't as comfortable to me, but they looked great together.
The top and pants looked great with some sandals that I had recently gotten in that basically had bling and the same colors as the top!
Chrisly Cold Shoulder Knit Top
Now — the day I wore this top, I had SO many compliments. Everyone raved and raved about the cute sleeves — the Walmart lady, people at church, a very stylish friend of mine — everyone was going on and on about it.
I will be honest — I was not sure about this top. I love how it feels like t-shirt material, but I am not one for ruffles, so the sleeves had me concerned. But when I had SO many compliments, I knew I was going to keep it.
I paired it with the Deanne Printed Maxi Skirt that the sent me as well.
I have fallen head over heels in love with maxi skirts. They are so freeing and look so comfortable and cute.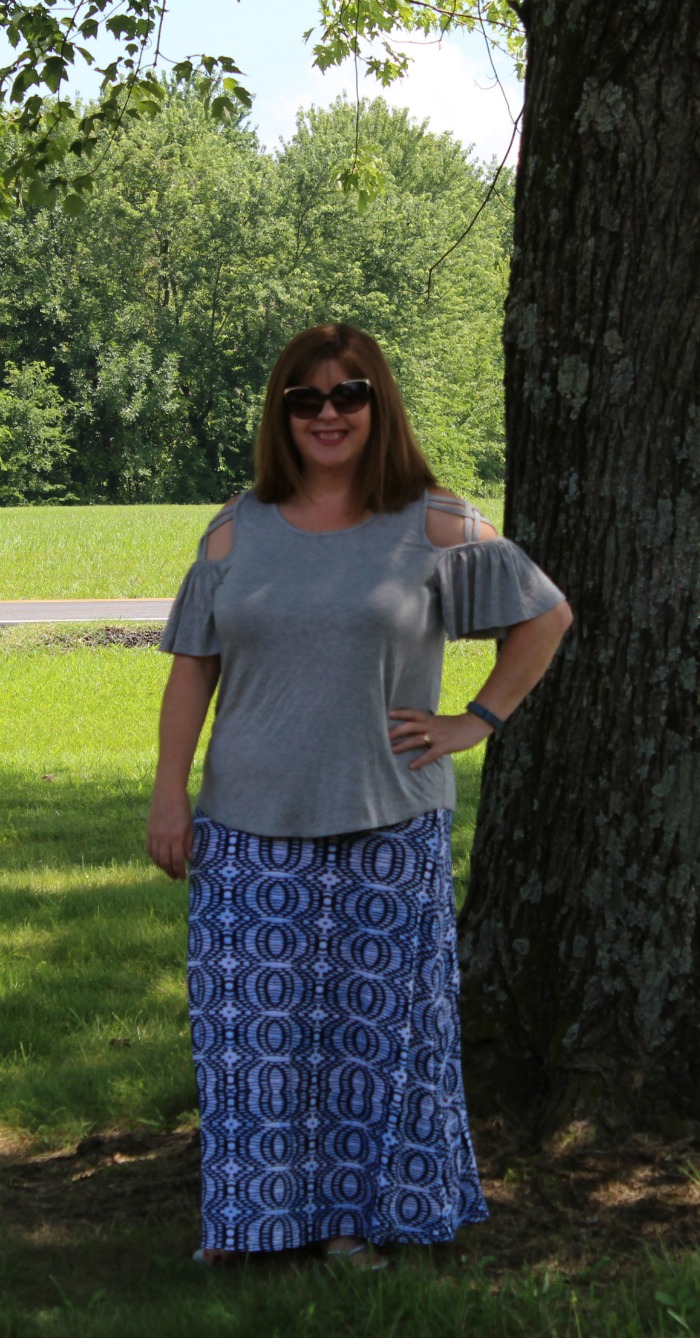 So what did I think about my latest Stithfix?
So — I kept everything in the box that they sent this time with the exception of the jogger pant and a Tom tote bag that they sent me.
This fix has been my favorite so far and I cannot wait to get my first FALL box which should be arriving any day now.
If you are not one that likes to go out shopping in the store, but need to update your wardrobe, Stitchfix is definitely the way to go. They do all the hard work for you.