As I write this post, the snow is coming down again! I am so tired of snow ( I think I said that yesterday). On top of the 7 inches we already got, we are getting 3-5 more inches today, so when it starts snowing, I get to baking and today I get to share with you my scrumptious Strawberry Muffins recipe.
I bought some strawberries last night at the grocery store and they just had the best taste to them. I took a few and chopped them up and threw them in this delicious muffin recipe while the kids were outside playing in the snow.
I also used honey to sweeten them instead of sugar. It was my first attempt at baking something using honey instead. It's a different flavor, but all in all, they were still scrumptious!
Here is the recipe:
Strawberry Muffins and LOTS of Snow!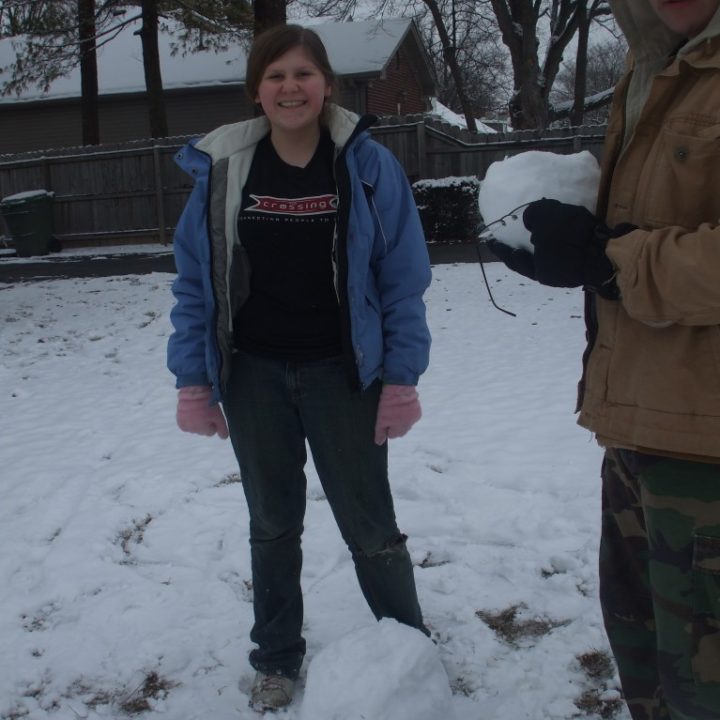 Ingredients
1/2 cup butter, softened
3/4 cup honey
1 egg
2 cups all purpose flour
2 tsp baking powder
1/2 tsp salt
1/2 cup milk
1/2 tsp vanilla
1 1/2 cups chopped strawberries
Instructions
Cream butter and sugar. Add egg and mix well.
Sift flour, baking powder, and salt in a small bowl. Add flour mixture and milk alternately to butter mixture. Add vanilla. Gently stir in strawberries.
Spoon batter into muffin pans.
Bake at 400º for 20-25 minutes.