I am always looking for fashion advice from style expert. Here are some great tips that were recently sent in. Maybe this fashion advice for the office and play will afford you some new fashion tips for your closet!
I don't know about you, but I definitely could use some help with my sense of style. You and I rarely want to admit that we need this help, yet we find that once we accept it, our appearance gains a new appreciation from the company we keep. When I know I look and feel great, then I love who looks back at me in the mirror even more.
You and I can agree that styles come and go. Staying  on top of what is "in" and "out" is as important as matching your shoes with your purse (surprising how many of us are not aware of this simple suggestion).
So, how about we visit some common fashion areas that can interest us all. I am sure like me there are times that you find it necessary to have a business dress ensemble — even if you are not in that profession.
So, let's look at some universally recognized standards in relation to dressing appropriately for a business setting.
Then, it's time to get our moves on out on the dance floor! Relax, if you are not a dancer these trend comebacks are definitely suitable attire for a weekend getaway to the mall or lounging around the house.
Dressing for Success
An interview for a job is scheduled for the end of this week. Perhaps that dream job offer has come in, and you find yourself scrambling to put together the proper work attire.
I am a small business owner and I am fortunate enough to work from home in my favorite jeans or yoga pants, but there are times that I have important meetings to attend that requires a little more fashion etiquette. So how do I handle that?
The key to proper business dress is to not "show off". When interviewing for a position with a company or meeting a potential client, tone down your sense of style a bit — which is something I am learning to do.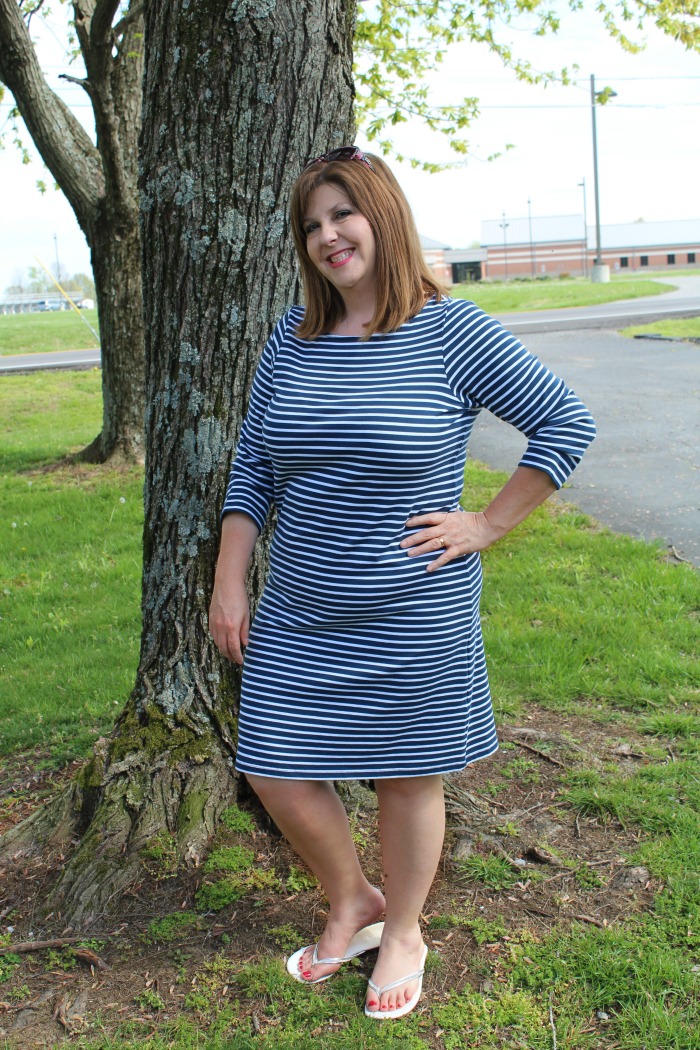 If the outfit stands out and draws attention to you, the potential employer or client may sense that you are not interested in becoming a part of the team. The clothes you wear will either blend into the culture or separate you from it.
Hosiery
According to the Wisconsin School of Business, hosiery is required for women in a business professional environment. Basic colors in a sheer style that is appropriate with your suit color is preferred.
Business casual typically does not call for hosiery. However, it's always best to be safe than sorry. There exists many industries and companies that hosiery is required, so be certain to check out the company website and industry blogs to get a feel for what the norm is.
Dance the Night Away
Hip-Hop music, and the dancing that goes with it, has made its presence known in cultures across the globe. Looking the part while making the moves on the dance floor to your favorite Hip-Hop artists has just become easier.
The Hip-Hop dance routine has evolved to more intricate, sophisticated movements that require a better designed harem pant in contrast to the baggy sweatpants of days gone by.
These pants are as great for the dance floor as they are for a weekend trip to the mall or theatre for the latest movie. They allow for plenty of movement, yet are tight enough around the ankles and knees for that perfect look and feel.
Finally
If you feel like your fashion could use a little help, watch a few videos, read a few fashion blogs and find out what's in and what's not for the perfect outfit for all your needs – whether you are looking for something fashionable for that next job interview, or you are hitting the town for a night of dancing. Just do you and look fabulous!