If you are heading out on an adventure this summer, you need to make sure you pack the perfect summer dresses for the occasion. I have made it a goal that this year I am going to wear more dresses and enjoy doing it in the process! Here are a few of my favorite that I take with me when I travel.
Anytime I have traveled (like to California, Gulf Shores, and to Texas — I have packed more dresses than anything else. They take up less space in the suitcase and always make me feel more empowered as a woman.
Summer Dresses Perfect for Vacation Time
The Maxi Dress/Maxi Skirt
Anytime you want an outfit that not only allows air to flow through, go for a maxi dress or a maxi skirt. They hold you great up top and then flow from the chest down. It hides all the little bumps and curves that we all hate (at least I do) — and if you get a sleeveless dress, it will help accent your arms instead of making them seem larger than what they are.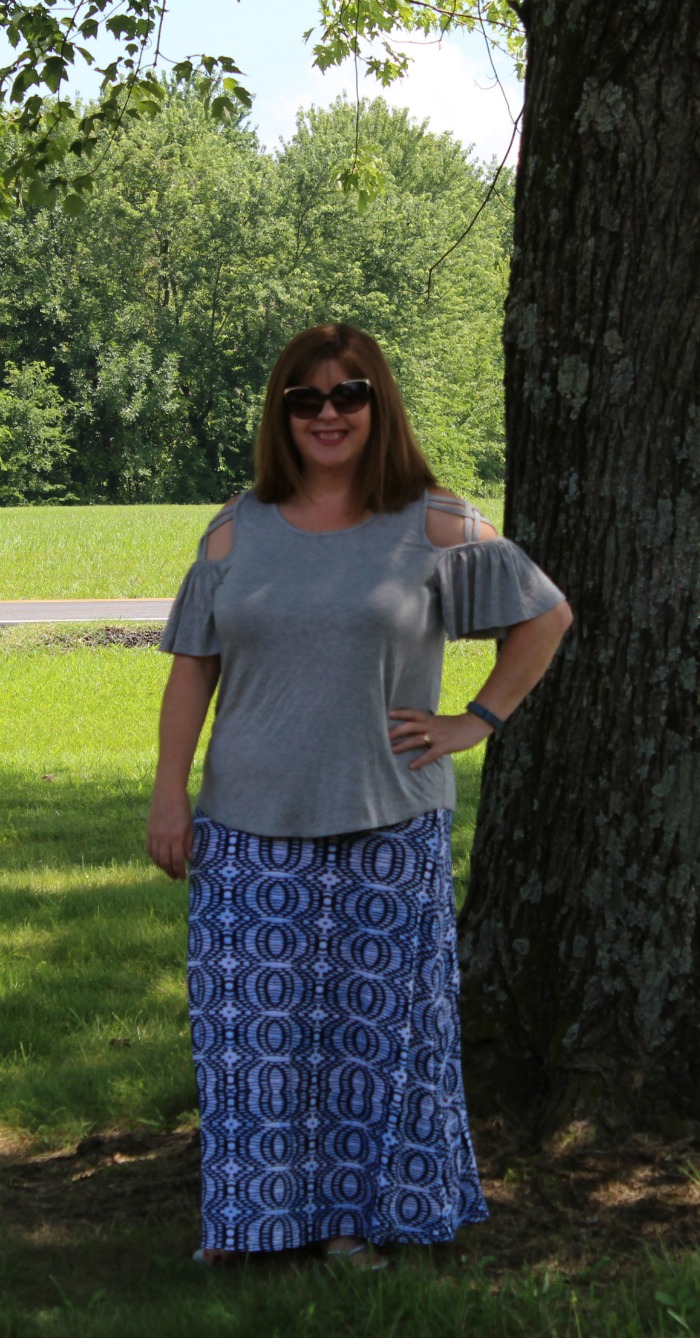 I love wearing these types of dresses when we vacation places where the heat and humidity are at their highest. Pants make me sweat, but these dresses are not only fashionable but easy to throw on over a bathing suit.
The Mini Skirt
Okay — I am not one to wear skirts that often or calf length dresses. I have short legs so I have to find outfits that accent my legs. For me, that is a mini skirt.
MIni skirts are the go to whenever I head out somewhere. You can dress them up, you can dress them down — and depending on the fabric, they make great lounge skirts as well.
If you have chunky legs like I do, your best bet is a shorter skirt that comes above the knee. Wearing a calf length dress makes your legs look chunkier and shorter — which you don't want.
Choose a skirt that fits loosely, and then a shirt that hangs a little loose with a cute pattern, like this Chevron top I got from Stitch Fix.
Pair it with a cute pair of heels for the perfect summer look.
T-Shirt Dress
My all time favorite dress to take on any vacation is the t-shirt dress. They are thin, easy to pack (which means they take up less space) and are great for those hot summer days!
All of these looks can be obtained when you try your first Stitch Fix box. You can click here to try it out. I love using them as they offer me a way to get out of the box and try something new with clothes.