Sharing is caring!
Last week, I was bombarded with Girl Scout Cookies. We have several little girls in our church and I had told each of them that I would buy cookies from them. I purchased Tagalongs (my favorite), Trefoils (another favorite), and Thin Mints (Stephen and Kayla's favorites). Because the two of them love that cookie so much, I wound up with 6 boxes of Thin Mints. So what's a girl to do with that many cookies? How about creating a Thin Mints Milkshake!
Looking for more easy recipes? Check out my huge database of delicious, homemade goodies.
Creating this milkshake was really simple and easy and only uses 3 ingredients. And the taste? Unbelievable! The mint from the cookies really spices up this shake.
We put them in cute little sundae cups and topped them with crushed cookies and added a colored straw to decorate it.
Thin Mints Milkshake- The Right Way to Use Up Leftover Girl Scout Cookies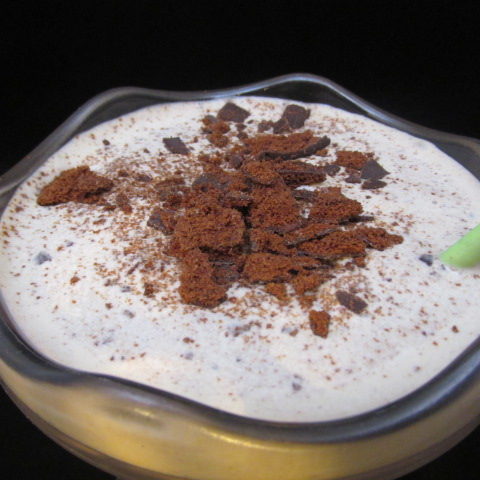 Ingredients
2 cups of vanilla ice cream
1 cup of milk
5 Thin Mint cookies, plus 2 more to crumble on top
three drops of food coloring
Instructions
In a blender, combine the ice cream, milk, and cookies. Mix until you reach the consistency you are looking for.
For a thinner shake, add more milk. If you want a thicker shake, add less milk.
Top the shake with 1 or 2 crumbled cookies.
Did you make this recipe?
Please leave a comment on the blog or share a photo on Instagram
Do you buy girl scout cookies each year? If so, which ones are your favorites? I found out this year that there were two new flavors that I have never tried before. I didn't buy any though because I have my favorites and I stick with those 🙂
Which girl scout cookie is your favorite? Have you ever made any recipes with them?