All fans of vintage clothes can attest that traveling is always troublesome. You need to be very careful with your one-of-a-kind clothes, as they can be very delicate. Moreover, packing garments and worrying not to damage them on the road, combined with other travel concerns, create absolute chaos.
Luckily, once you learn to travel with vintage clothes, these worries will become a thing of the past. If you are about to take a journey, keep reading and check our best tips for worry-free traveling with vintage clothes!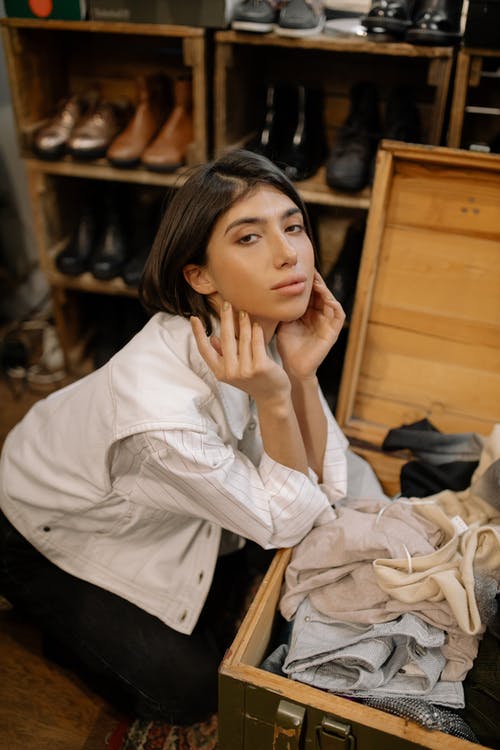 Plan Your Outfits
Having a plan for vintage outfits is a great tip for all vintage clothes fans who also like traveling. Planning your outfit looks tedious and can take some extra time, but it is a must for your trip. Write the events you plan to visit and all the activities, and prepare your vintage clothes for each of them. Take photos of each vintage outfit combination and make an album on your phone.
Now, you can pack the vintage combinations from your album, but don't forget to pack some extra vintage clothes because you can't predict everything. This tip will cut the time for choosing an outfit for your traveling activities and help you not forget some of your favorite vintage clothes.
Packing Cubes
The industry of vintage clothing booms, and thus all of the ingenious tips to keep it in crisp condition. Stay organized using the revolutionary packing cubes. You can pack each vintage clothes combination in each packing cube to avoid spending time searching for a specific piece of cloth in your bag.
Moreover, packing cubes protect your vintage clothes from wrinkling and make your suitcase super organized. If you use a vintage bag for traveling instead of modern heavy-duty suitcases, packing cubs protect your vintage clothes from getting wet if it rains or someone suddenly pours something on your luggage.
Small Portable Steamer
When you pack your clothes in a suitcase, you can't expect they won't have any wrinkles when you take them out, as it is perfectly normal. Unfortunately, the vintage clothes may sometimes get slightly more wrinkles than you'd expect. One solution is to bring a portable clothes steamer with you and eliminate those wrinkles from your unique clothes!
Whether you choose a cheap or expensive portable clothes steamer, hang your clothes as soon as you check into the hotel, enter your hotel room, and steam your clothes. Packing a small portable clothes streamer may take up extra space in your suitcase, but it's worth it.
Mini Sewing Kit
Going on a trip is exciting, but you should always expect the unexpected. That's why you must be ready to handle anything. You often spot a hole in your vintage clothes as soon as you unpack your suitcase, so you should take a mini sewing kit with you. It won't take a lot of space, but it can do amazing things.
It is always a great idea to check your clothes for holes before you pack them or when you arrive at your destination, and unpack your suitcase.
Safety Pins
Having a package of different sizes of safety pins at hand is necessary when you travel with vintage clothes. Vintage clothes are sensitive, and a tear or rip might happen. You can put the safety pins in your handbag or your purse and do the correction even when you are on the go. That will hold well until you reach your hotel and grab your sewing kit to fix the mistake.
You can forget about the issues with your skirt zipper or the button of your vintage pants or jeans because safety pins offer a fast solution for them. Don't forget to buy smaller and bigger pins because you need a different size pin for different vintage clothes problems.
Stain Removal Pen
Traveling includes tasting a bunch of new and highly delicious drinks and food, so getting a stain that looks ugly on your vintage clothes isn't unusual. Before you zip your suitcase up and begin your journey, do yourself a favor and put a stain removal pen in your bag, purse, or suitcase, as it can help you in case a stain on your unique vintage piece of cloth shows out.
If you love animals and plan to take your pets with you, a stain removal pen is a must, as it can help you eliminate the small mud stains on your vintage tights or shirt.
Final Words
It doesn't matter whether you are going on a holiday or a business trip, wearing vintage clothes needs some extra care. You can avoid any potential problems when traveling with vintage clothes using these tips for traveling with vintage clothes. So, follow these tips for an enjoyable journey!