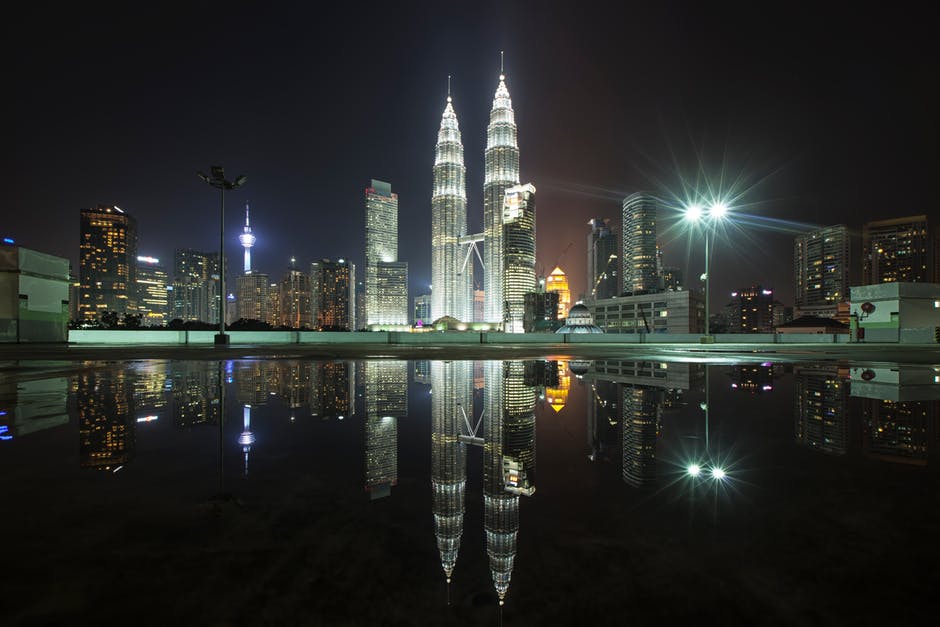 Malaysia is world famous for its exotic and fun tourist activities that are completely off beat. One day you could be inside the exotic and fun tourist activities, and the next day you can find yourself towering the heights of Kuala Lumpur. Nothing comes close to getting that unique and special experiences that can be enjoyed only in Malaysia.
What are you waiting for? Plan that trip to Malaysia and make your booking at the leading Sandakan hotels. It is time to make your holiday in Malaysia extraordinary!  This is where you should be if you love traveling and are independent and prefer being outdoors.
Experience a new destination in its purest form and get away from the crowds. Here are some of the most offbeat tourist attractions in Malaysia.
A  Heritage Walk In Ipoh
It is indeed a special and unique experience to walk through this old town with amazing colonial architecture. There are little surprises around each corner. Just stroll around to get the feel of the culture and absorb the heritage. Enjoy scrumptious food wherever you want.
Dayang Bunting Island
Visit the Dayang Bunting Island that is based on the legend of Tasik Dayang Bunting. It is the second largest uninhabited island and means the 'Isle of the Pregnant Maiden.' The freshwater lake is excellent for swimming and is surrounded by mangrove trees and a limestone formation.
Tropical Rain-Forest of Taman Negaraull
Just lose yourself within the outstanding natural beauty of Taman Negaraull rain forests. It is indeed a joy to explore the lush green nature. You can go hiking, fishing, jungle trekking, rock climbing and much more.
Sandakan city in Malaysia
The second biggest city in Sabah, Sandakan is a gateway to plentiful eco-destinations within Sabah. Visit the Sepilok orangutan rehabilitation center, the Gomantong Caves, Turtle Island and the Labuk Bay Proboscis Monkey Sanctuary. As you see there is a lot of fun for nature and animal lovers here.
Take the long canopy walk over the Rainforest Directory Centre. You can always stay at Four Points by Sheraton Sandakan that offers you the excellent opportunity to enjoy great hospitality and stay close to the major attractions of Sandakan.
Pulau Perhentian
Pulau Perhentian , surrounded by unspoiled jungle, is a sanctuary for fishermen. You will fall in love with the sapphire blue waters and powdery white beaches framed by windswept palms. Enjoy looking at the migratory birds.
Kinabalu National Park
Kinabalu National Park is the first World Heritage Site of Malaysia. Boasting of hundreds of species of flora and fauna, the gigantic Mount Kinabalu is the attraction at the Park. Mount Kinabalu standing at 4095 mt. is the highest mountain in South East Asia.
Nightlife in Georgetown
Do not come away without enjoying the scenic night views of Georgetown. For those who love nightlife, this is the spot to be at. You will love being out enjoying the streets filled with local food hawkers. Taste the delicious and fresh seafood.
Raflessia Farm Tour
Take the farm tour and get to see the world's largest flower Rafflesia. Well over 100 centimeters in diameter, it weighs about 10 kilograms. However be wary as those gigantic flowers smell like rotting flesh and are also referred to as the "corpse flowers" by the locals.
Langkawi Mangrove Forest
Langkawi Mangrove Forests with their magnificent mangroves and limestone ridges are indeed one of nature's most amazing wonders. Watch the rare and protected eagle's species and learn how they feed, nest and breed.
Melaka river
Cruise on this river which was once the main artery of trade for Melaka. There are still some buildings from that era when it was bustling with traders from across the world. Find them standing majestically by the river.