Thank you to Litfuse Publicity for sending me a copy of Total Christmas Makeover to review. All opinions listed below are 100% my own.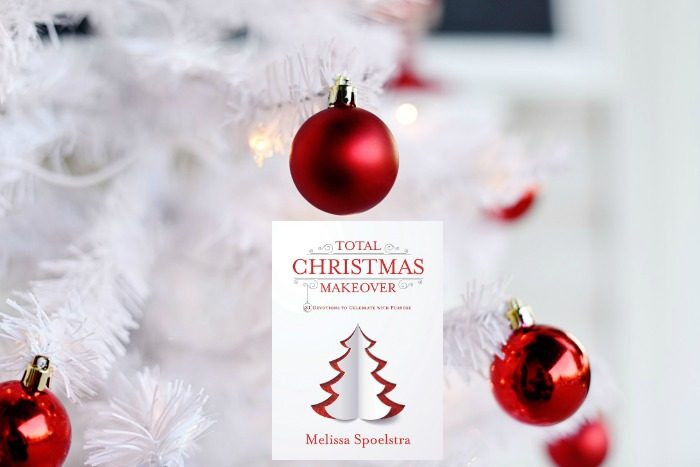 I don't know about you, but every single year it seems like the holiday season gets more rushed than the year before. The minute October hits everyone starts pushing Thanksgiving AND Christmas upon you and me — and frankly I am tired of it. I want to be able to bask in the uniqueness of each individual season and reflect on all that God has done for me and my family.
Thankfully there is a new book on the market that helps you do just that — Total Christmas Makeover.
I love the simplicity that Melissa offers in the pages of Total Christmas Makeover. Each day, she offers a quick devotional to ponder on. She also shares several scriptures related to that day's devotion, as well as an action plan and questions to help you take it even further.
Slowing down during the holidays should be something we all aim for and in the pages of this book, Melissa challenges us to do just that — slow down, think about the reason for the season, and give God thanks for all that He has done for us.
About Total Christmas Makeover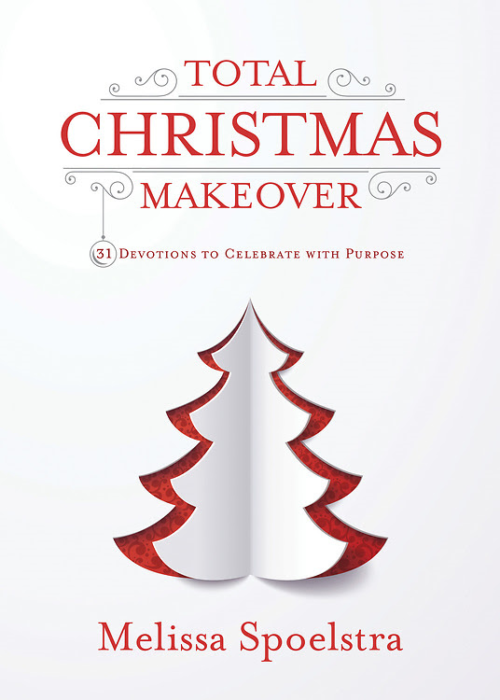 Give your Christmas a makeover with this practical approach to help your family learn what it means to truly celebrate their Savior.
In the bustle of the Christmas season, it can be easy to get swept up in all of the things to do. But it's important to pause and remember that our priority should be to spend time celebrating Christ's birth and not forget to invite Jesus to his own party.
Christmas is far more than a celebration of an event from long ago or a modern holiday centered around shopping. Mindfully take time to listen to how God continues to speak through the Christmas story as the Gospel narratives centered around the birth of Jesus provide encouragement and revelation concerning the love of God and his wisdom for us today.
In Total Christmas Makeover, author and Bible teacher Melissa Spoelstra provides a practical approach for you and your family to turn your attention toward God's grace day-by-day as you prepare for Christmas. This 31-day devotional presents key scriptures, ideas to implement with each reading. It also has questions for reflection to guide you in rediscovering rituals, relationship, and rest to connect you more deeply with Christ this holiday season.
Learn more and purchase a copy.
About Melissa Spoelstra
Melissa Spoelstra is a popular women's conference speaker, Bible teacher, and writer who is madly in love with Jesus and passionate about helping women of all ages to seek Christ and know Him more intimately through serious Bible study.
She holds a Bachelor of Arts in Bible Theology. She enjoys teaching God's Word to diverse groups and churches within the body of Christ. She is the author of the "First Corinthians: Living Love When We Disagree," "Joseph: The Journey to Forgiveness. She has also authored "Jeremiah: Daring to Hope in an Unstable World Bible" studies. And of course "Total Family Makeover: 8 Steps to Making Disciples at Home" book.
She lives in Dublin, Ohio, with her pastor husband and four kids.