My post with tips on how to train your dog to be a therapy dog has been sponsored by Vita Bone. All opinions listed are 100% my own.
Now that Tucker is an older dog, he doesn't romp around playing much. Instead he loves to be loved on, snuggled, kissed, and talked to in a baby fashion. Since that time, I have been working on training him to be a therapy dog to take into nursing homes. Vita Bone Lil' Trainers are helping me do just that.
When my mother in law had a stint in rehab at a nursing home, I loved seeing all the dogs coming and going in the therapy room. What I loved more than that, was the smiles these puppies bought to the faces of the residents there. What I didn't like though, was the biting and rough housing that was going on. In fact, one puppy brought blood to my leg!
It's important that if you are going to take your dog into a facility like a nursing home, you need to make sure they are well trained.
That is where Vita Bone Lil' Trainers come in.
For instance, the older people in a nursing home have very thin skin, so dogs that are teething should not be taken in and left unattended. They should be monitored at all times and praised with a treat when they have done something good.
For Tucker, he is super good at listening and not scratching or biting others, which makes him the perfect candidate for loving on the young at heart.
Research shows that positive interactions with animals increase endorphins, oxytocin, prolactin and dopamine. These are the hormones associated with blood pressure regulation, pain relief, stress relief and joy. Visits from therapy animal teams can normalize stays away from home for hospital patients, improve motivation to participate in treatment protocols and lessen worry, anxiety, unhappiness and pain.
If you want to train your dog to be a therapy dog, here are some tips you can try —
Work with commands such as sit, heel, walk, etc.
Praise your dog when they do something good, such as walk up to an older person easily.
Walk them every day to get out any nervous energy before taking them to the facility
Talk with other professionals about what they do to train your pet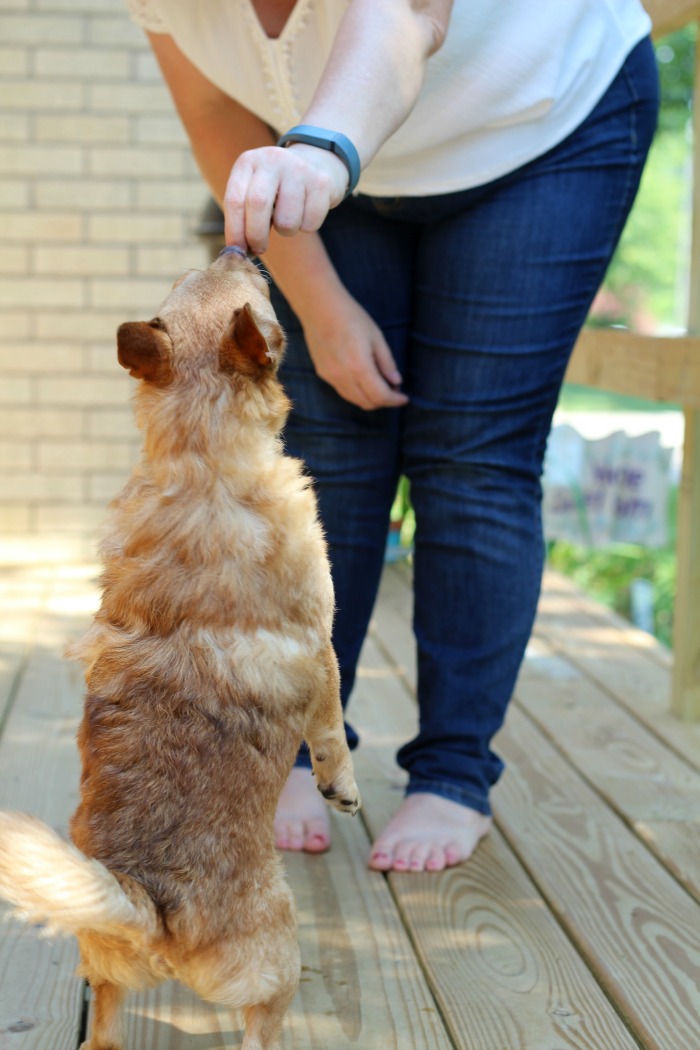 If your dog is not the type of dog that will do well in a facility as a therapy pet, you can reach out to places like Pet Partners who work with hundreds of clients. They bring in dogs that are well trained and suited for the environment. They have over 15,000 teams in the U.S. as of last year alone.
Be sure to check out Pet Partners, and Vita Bone for more information.
Do you think your dog has what it takes to be a therapy dog?