Travel is a highlight in my life that I absolutely love more than anything. Getting away and experiencing something new just does something to me inside. But for others, that might not be the case. Travel stress is a real thing and a lot of people just don't know how to deal with it or avoid it altogether.
For some people travel is right up there with being as stressful as getting into a car accident or going through a divorce.  There are so many reasons which can cause your trip to go wrong at any minute that it can leave people on edge.
From unpredictable weather conditions to being in an unfamiliar place which you may not be prepared to handle obstacles in, there are plenty of reasons why people stress when traveling.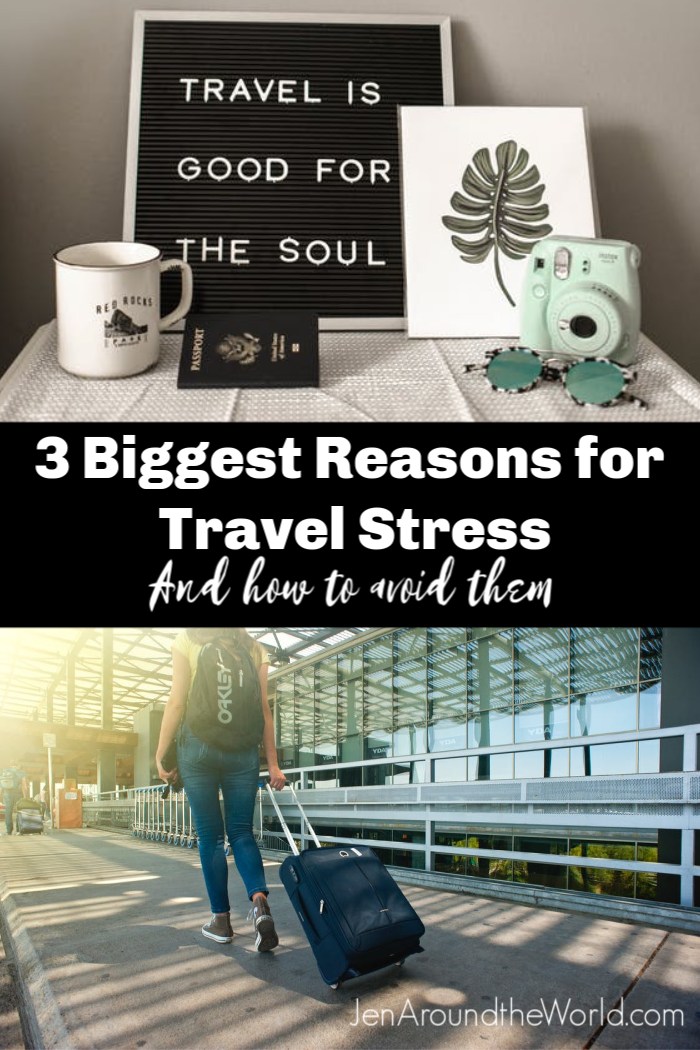 The idea of travel is to enjoy yourself. Therefore, it's in your best interest to eliminate stress as much as possible.  Here are some of the most common reasons for stressing while traveling and what you can do to eliminate the stress altogether.
#1 Missing Your Flight Can Cause Travel Stress
You've paid hundreds, and maybe even thousands for your airline ticket and the idea of missing your flight keeps you up at night.  Some people are so nervous about missing their flight that they somehow end up manifesting missing it by worrying so much.
Worrying won't get you anywhere, however being cautious will.  If missing your flight is a concern then the best thing that you can do is arrive at the airport as early as possible.  While some people recommend arriving at the airport two hours early, you may want to consider as many as three.
You never know when you may hit terrible traffic, or be held up in the security line.  The best way to make sure that you have a big enough buffer of time to avoid missing your flight is to leave with plenty of time to spare.
#2 Speaking a Foreign Language
Some people are so nervous about having to speak a foreign language in a new place that it gives them nightmares.  It can be nerve-wracking to put yourself out there and trying a language that you're not fluent in. The fear of looking unintelligent is enough to make some people refuse to try at all.
Unfortunately, part of traveling new places means having to make an effort to assimilate in other people's cultures.  Not only is it considered rude, but you may even find yourself unable to communicate in a crucial situation. It's important to know how to ask for help or directions. Consider bringing along a language book.
#3 Losing Your Travel Documents
When you're traveling internationally, it's important to have your travel documents in order to get back home.  The best way to protect yourself is to put your travel documents in the safe provided to you at your hotel and carry a photocopy around when you go sightseeing.
In the event that you do lose your travel documents, notify your embassy immediately and look into emergency expedited passport services in order to avoid missing your flight back home.
Finally
No matter what is going on when you travel, the best thing to do is to take a deep breath, count to ten, and just know that it is all going to be okay. Travel stress doesn't have to ruin your entire trip.