These 3 Underrated Ski Resorts in the U.S. will make your ski vacation perfect in every way!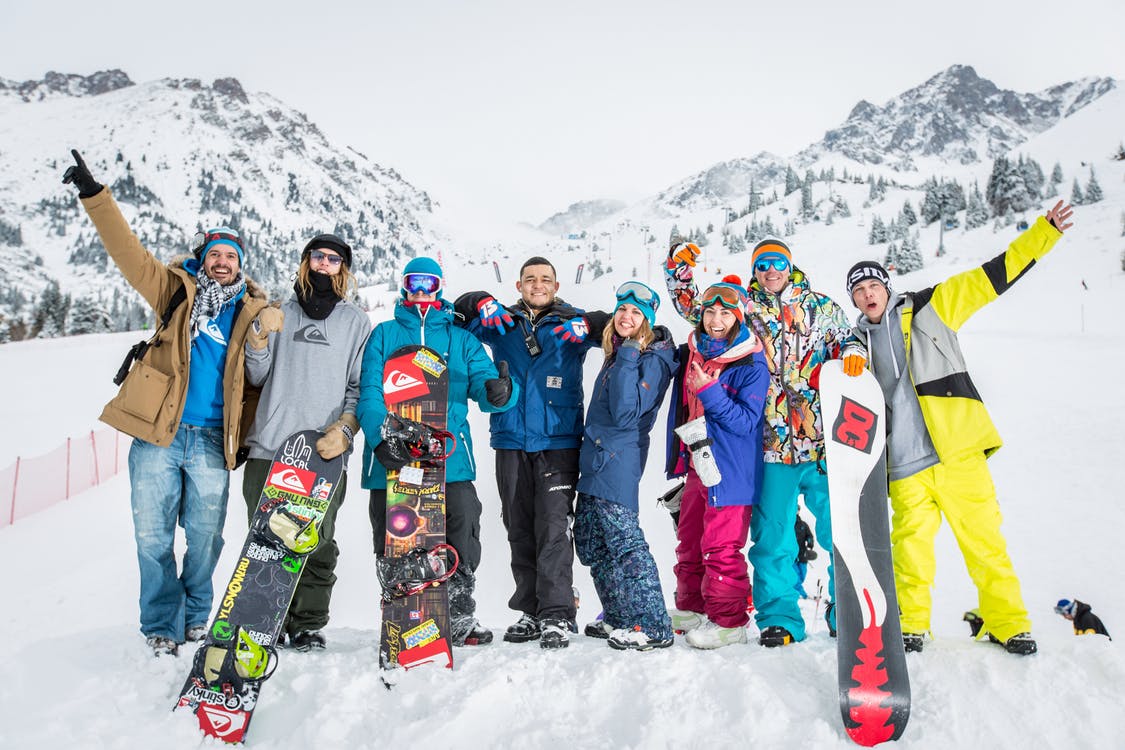 Skiing is definitely one of those things that are on my bucket list this year. If you are like me, it might be that time of year where you itch to get out your skis or your snowboard and hit the slopes. Did you ask Santa for some skis (if not, it's never too late to ask!)
Runs are being groomed and hot chocolate is on the stove for anyone who loves to ski or snowboard. With lift tickets and resort packages becoming more and more expensive, maybe it's time to look at some hidden skiing gems right here in the U.S.
If you want to avoid the crowds and the long lift lines, it's time to check out one of the smaller or more reclusive hills to enjoy this winter. The big-name ski resorts are great, but it's difficult to snag a reservation at the best of times and close to impossible at the last minute. So, if you decide on the fly you want to spend a few days on skis, think about checking out some less popular slopes for some fun.
3 Underrated Ski Resorts in the U.S. You Need to Visit
You may think all the most outstanding ski locations are all in Europe or in the most prime spots in the Rocky Mountains, but you would miss out on a few of the gems that the U.S. offers skiers from novice to expert. Whether you are looking to get on your skis for a luxury vacation or just spending time in the backcountry, these three resorts are perfect for everything you need.
#1 Copper Mountain, Colorado
This beautiful resort, nestled in the lower Rocky Mountains is only a short drive from Vail. With the recent addition of high-speed lifts, it is becoming a more popular destination than in past years.
The resort has ski-in/out features at the lodge or in private cabins popular with skiers. There are plenty of runs through this picturesque spot for skiers of all levels and they keep the downhill and snowboard runs separately to keep everyone happy and safe.
You have the choice of accommodations in the main lodge or in a private cabin that can fit up to 8 guests per night. There are several restaurants in the complex, including the award-winning dining room in the main lodge.
Enjoy a spa experience after you get off the slopes, try your hand at snowshoeing, snow tubing or take a ride up the mountain in a SnowCat. The prices are reasonable and you will not have to wait for a late reservation.
#2 Mad River Glen, Vermont
This isolated and quiet ski resort located up high in the Green Mountains of Vermont. Although it's not too far of a trip from the city, you will feel you are in a world of your own majesty and beauty.
Mad River Glen boasts a tradition of providing an ungroomed and natural downhill experience. Rated as some of the most intricate runs in the country, many of these trails are not for the beginner.
If you are looking for a challenge, you can try your luck at some of the most pristine and undisturbed hills found anywhere. There is no snowboarding permitted at this resort as it only caters to downhill and cross-country skiers.
There are no on-site accommodations, however, there are many lovely hotels, inns, and restaurants in the immediate area you can book for your trip.
#3 Schweitzer Mountain Resort, Idaho
You may only think of potatoes when you think about Idaho, but you would miss out on many of the great outdoor experiences the state has to offer, including remarkable skiing.
The Schweitzer Mountain resort sits high in the panhandle of Idaho in the hills of the Rocky Mountains. This remote resort is not as accessible for many guests coming in from the west as other popular resorts, so it stays fairly quiet and uncrowded during the season.
You can avoid the long lines and busy slopes while you enjoy the once in a lifetime views from the top of the slopes. With over 2900 acres of runs and trails available for many skiers and a magnificent 6400 ft summit, you can't go wrong with this small, out of the way resort.
Enjoy comfortable accommodations in the lodge or rent a private cabin on the slopes. Enjoy 5-star meals and service while avoiding the noise and the crowds.
Finally
I don't know about you, but I am so ready to hit the slopes this year. I am hoping to plan a trip like this sometime in October or November for my family.
What about you? What are your favorite ski trip locations?