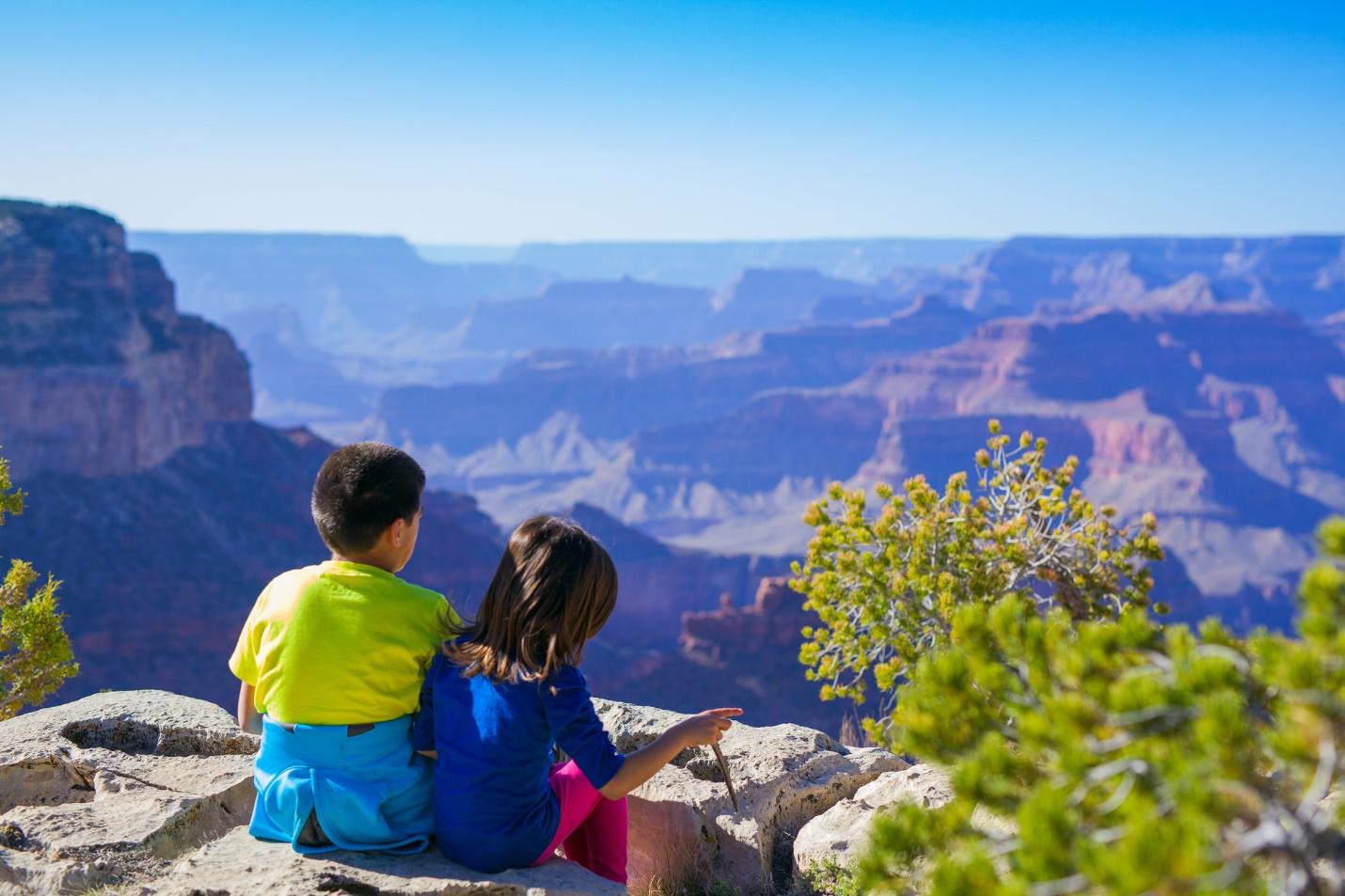 Vacations are one of the best ways to ensure that you're going to have a blast with your kids, possibly teach them something new about the world they live in and expand their cultural horizons. At the same time, many kids tend to dread having to go on vacation for a variety of reasons, mostly having to do with boredom.
After all, just because you were so excited to see the Louvre in person doesn't mean your kids will share your enthusiasm unless they actually have an active interest in the fine arts. With that in mind, you should make sure that your planning accounts for everyone in the family, not just the adults!
Yellowstone National Park
One of the most amazing tourist locations in the world by many accounts, this is a place that will not only give you an opportunity to take your kids through some amazing scenery and show them the local wildlife in all its glory, but it can be highly educational too. And of course, there's also Old Faithful itself, the famous geyser with its perpetual steam show running every hour and a half.
Make sure you keep your kids in check though! As amazing as Yellowstone can be, it's also a bit dangerous for unsupervised children running around. There has been no shortage of incidents related to the hot geysers all around the park, and while preventing something like that is usually easy with just a little bit of attention, you should be responsible.
Costa Rica
Another great spot for family holidays, Costa Rica is actually known for being kid-friendly and offering many different locations to take the little ones to. Plenty of resorts around here will readily accommodate a family of any size, and you'll find lots of attractive locations to explore with the whole family.
This is more of a scenic location, renowned for its beautiful scenery and amazing local flora and fauna, which makes it important to really take in the environment while you're taking your daily strolls there. It might take a while for your kids to really open their eyes to what they're seeing but make no mistake – once you've all settled in properly, you'll have a hard time prying them away from the local wildlife, plants, and flowers!
Santorini
Yet another place that should be on everyone's "to visit" list, it's hard to not know about Santorini, considering how popular it is all over the Internet. Hardly a day goes by without photos of the picturesque architecture being posted on some site for art lovers or photography enthusiasts, and it's been a source of inspiration for many creative people in recent history.
Finding your own little piece of heaven here is also not that difficult if you know the right companies to work with. BlueVillas is a good partner to start your search for Santorini luxury villas.
Even though their offers might not be fit for everyone's pocket, those who can afford a more luxurious vacation will definitely appreciate the difference in waking up in a place like that every morning.
It's actually recommended to go through a professional rental service like this, as the situation in the local area can be a bit tricky for tourists, and it's easy to get ripped off if you're trying to find accommodation at the last moment.
Grand Canyon
It's hard to mention a US location like Yellowstone without also referencing the Grand Canyon. It's an experience that can't be described by anything and you literally have to see it to understand it, as cliched as that may sound.
It's also easily accessible through a variety of booking agencies that can significantly simplify your experience if you're trying to organize something for the whole family. Generally, it's recommended you go through a professional company if you want to get rid of a large portion of hassle along the way.
And for another bit of advice that should probably go without saying here… bring a camera! You'd be surprised at the number of people who decide to visit a location as breath-taking as the Grand Canyon and forget to bring home any memories of their experience. It happens more often than you'd think, and the disappointment can be overwhelming once the scenery has hit you full force.
Finally
Spending some time in another city, country, or even continent, together with the kids, can be one of the greatest ways to strengthen your bond with them and to make them more aware of the world they're about to take on in a few years.
It can be an eye-opening experience for the little ones in more ways than you might imagine, and it's one of the experiences you definitely don't want to deprive them of if you've got the chance to give it to them. And the sooner you start planning, the easier it will be in the long run!