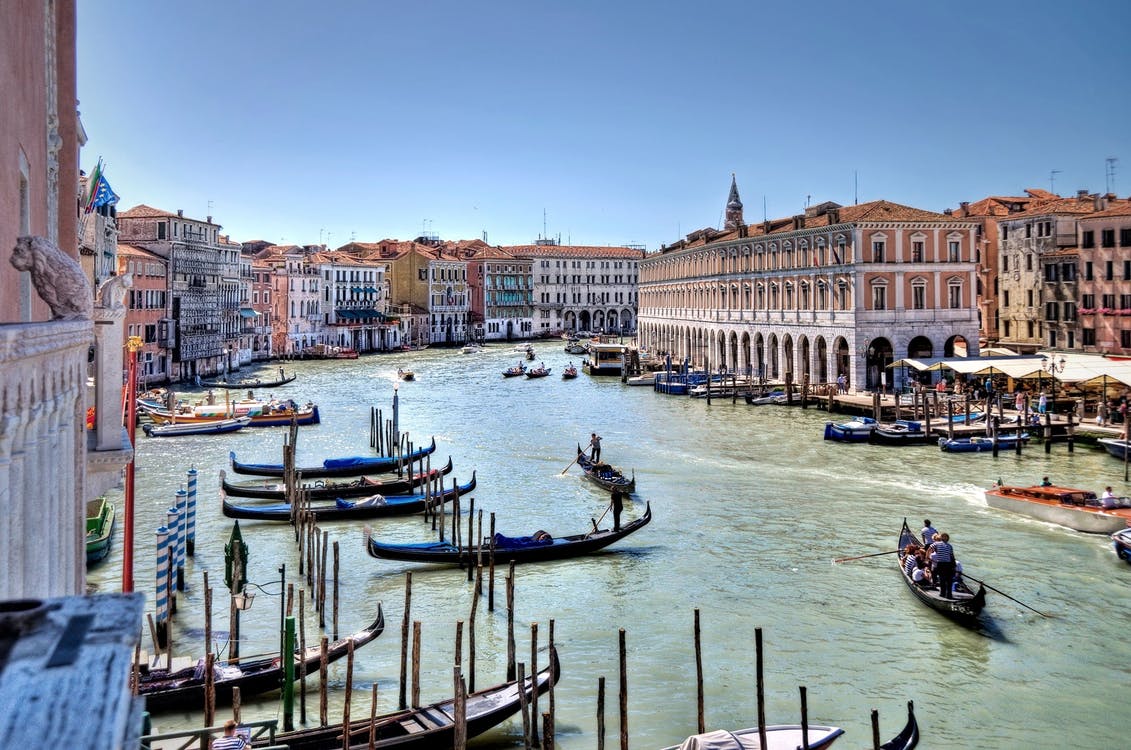 Venice, the city with gorgeous canals and historic buildings! Who wouldn't want to explore the floating city at least once in their lifetime? Home too many famous landmarks and monuments, it is no wonder to see the city bustling with tourists at all times of the year.
The city, made of more than a hundred small islands canals separate that, it is a unique experience to tour the city on foot as you walk around the small streets or take those gondola rides.
With so much to do and see, it makes sense to go for a private tour Venice. The idea is not to just see those famous attractions and well-known landmarks, but also get to know about the touristic areas that are equally exciting and amazing to explore. You will enjoy your trip much more with a local expert guide.
Here are insider tips that are sure to help you enjoy Venice a lot more and avoid those common misunderstandings and mistakes.
Insider Tips for Venice
If this is your first trip to Venice, you realize that the city is a lot different from what you had imagined. You soon realize that it takes a lot more time to reach those major landmarks and one is liable to feel lost at some point.
Although Venice is not an enormous city, and you may feel that you can easily walk, but you realize that it will always take more time because of the crowds or because you feel lost.

The large waterbuses, Vaporetto stick to the Canal Grande and do not enter the small canals. so, you may need to walk before you can get aboard a Vaporetto.

Be prepared to walk a lot and wear good walking shoes. Carry a detailed map to avoid getting lost.

You might rub the locals the wrong way, so be extra careful and polite. Some Venetians dislike tourists as they feel that the tourists crowd their city and all they ask is respect and consideration from them.

Do not rush or you will miss out on a lot of things. It is impossible to cover the whole of Venice in just one trip, so take your time and enjoy the trip.

Book a hotel near a water taxi stop to save time. You won't have to drag your heavy luggage for a longer distance.

You can take private tours of Venice which are well planned and organized and offer you much more complete background information of the city, its buildings, history, and art.
Top Spots in Venice
There is so much to do and see in Venice that it will take several trips to cover the whole of the city. Still, there are some top attractions and must-see spots you would not like to miss.
Start with the top tourist sites like Bridge of Sighs, Riva Degli Schiavoni and Piazza San Marco, which are highly recommended.

Once you are done with the major attractions and still have time, you can explore the less crowded and less touristy areas of Venice which are equally fascinating. Some good options include Dorsoduro, Cannaregio, San Polo and Santa.

Explore the less touristic islands during your trip to Venice, and here you will find yourself immersed in a different atmosphere. Some good options include Torcello, Certosam Giudecca and more.

You can either combine the museums that display historical collections and contemporary art. Or you could just spend the day visiting churches, and each of those churches is unique and have a particular story to tell. Alternative possibilities include historical libraries, and some of the most famous names include the 'scuole grandi,' della Misericordia and more.

It is a must to enjoy a panoramic view of Venice, and one can get a good view from the campanile of San Giorgio Maggiore. Climb the Campanile to enjoy 360 degrees view of the city and its islands.

Explore all six sestieri or neighborhoods of Venice and San Marco is the most popular but the most crowded one too! There are many interesting spots and surprising places in these neighborhoods.