This post is sponsored by Wellness CORE but the content and opinions expressed here are my own.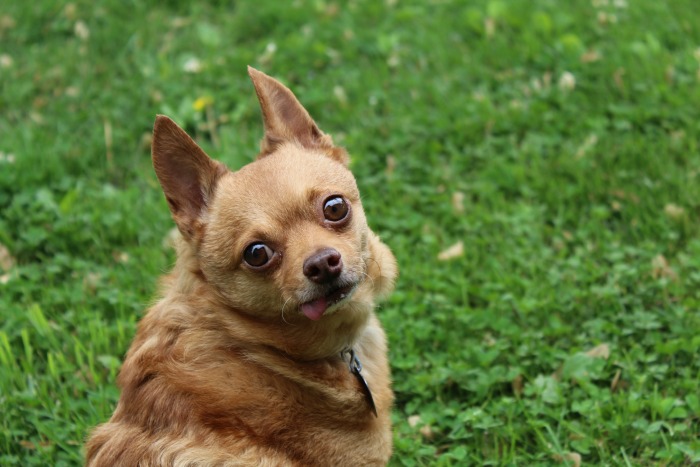 I believe that I have one of the pickiest chihuahua dogs on the planet. Tucker is pushing 11 years old now, but for being 11, he is still full of energy and loves to play.
His current dog food he was on has been his favorite for about 7 years. However, because of his age and his dietary needs, I knew it was time to start looking for new food to feed him. That is when I discovered Wellness CORE RawRev Small Breed Food.
I make a lot of his treats and dog food homemade because of his special diet, but now that I know about this food, they make my life so much easier!
What is Wellness CORE Natural Dog Food?
When we were asked to check out Wellness CORE® (flavorful, natural dog food and treats), I was excited to see how Tucker would respond. He is pretty finicky about what he eats so I was curious about how he would like this new food we were introducing him to.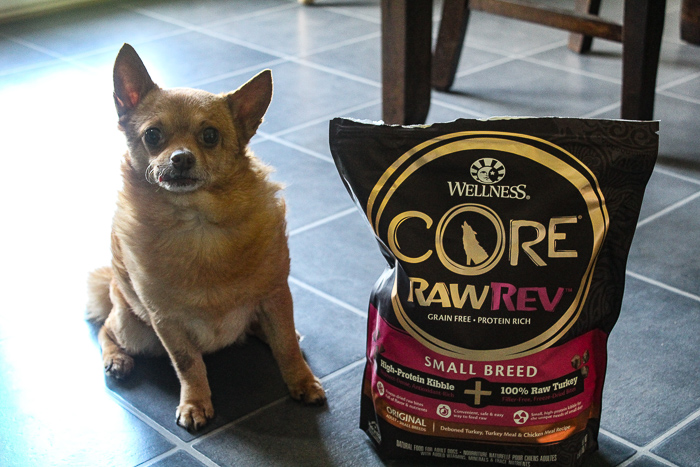 He has been on the same dog food now for about 8 years, but I knew it was time to find him a new food — one that met all his dietary needs. That's why I introduced him to Wellness CORE RawRev Small Breed food and Wellness CORE Petite Treats.
I was quite surprised at how much he loved them!
This dry dog food contains kibble + dry food with 100% freeze-dried meat and I love that. Tucker gobbled every bit of it down! That makes me happy because these flavorful meals combine a powerful mix of vital nutrients with muscle-building protein.
Plus, the grain-free formula means that Tucker won't have to suffer from allergies (a common side effect of certain ingredients). He has pretty itchy skin, so I am looking forward to feeding him food that helps and doesn't hurt.
Why Tucker is in Love with Wellness CORE Natural Dog Food
Even though he is 10 1/2 years old, my little guy still loves to play. But, when dogs get older their energy gets the best of them. That is the #1 reason Tucker is in love with the Wellness CORE brand — it gives him all kinds of energy thanks to the protein-rich food he is eating now.
Every time it's time for Tucker to eat, he gobbles his Wellness CORE RawRev dog food right down. Normally, he is super picky about what he eats, but RawRev's small breed pet food has 100% raw meat pieces and Tucker is in love with that.
I cannot keep his head out of the bowl here lately.
To learn more about Wellness CORE Small Breed dog food items click HERE. To learn about where to purchase Wellness CORE click HERE.
Follow @wellnesspetfood and #WellnessCORESmallBreed to stay up-to-date with all things about the brand.