Digestive issues are a massive problem for people around the country and the world. One survey found more than half of the people in America have gastrointestinal symptoms that they don't speak to their doctor about. Some of the most commonly reported gastrointestinal symptoms include gas, bloating, diarrhea and frequent bowel movements.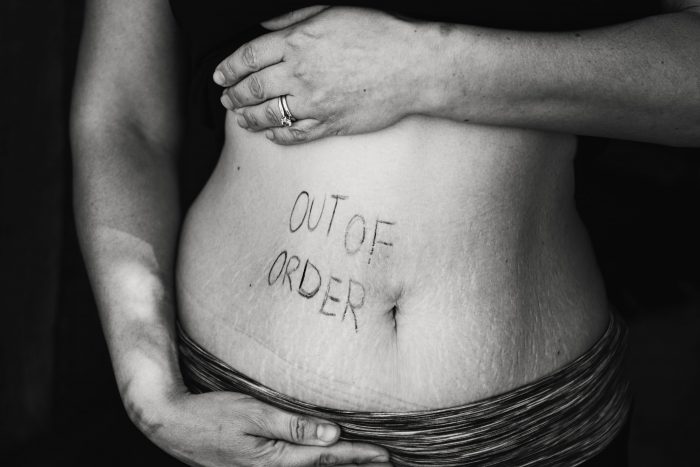 There are a variety of reasons for digestive issues, from autoimmune diseases to inflammation. Many people are also moving away from the Standard American Diet and cutting out things that have long been part of the typical diet in this country.
For example, a growing number of people are opting to go dairy-free to deal with GI issues and substituting with products like cashew milk and other nut-based dairy product.
One GI issue people face is leaky gut. There is debate as to whether it's a primary condition or if it's a symptom of other conditions, but regardless it can wreak havoc on a person's health and life. The following are key things to know about leaky gut.
What Is Leaky Gut?
Leaky gut has become a popular term to throw around, especially among the natural health crowd. Some mainstream medical professionals don't feel leaky gut is a real condition, but new evidence is pointing to the contrary. There is evidence that leaky gut is indeed a real condition and may be linked to many serious health problems.
Our digestive tract is where food is broken down and we absorb nutrients. Our digestive system also helps protect us from harmful substances. The intestinal walls are barriers so that certain things can't enter our bloodstream and reach our organs.
There are gaps in the intestinal wall called tight junctions which let water and nutrients through and block harmful substances.
Intestinal permeability is a term referring to how difficult or easy it is for substances to pass through the wall of the intestines.
If these tight junctions become loose, there's increased permeability, and that means more toxins and bacteria can move into the bloodstream, which is called leaky gut.
Complications of Leaky Gut
If you have a leaky gut, it may lead to inflammation and an autoimmune response because your body will see those substances that move through the intestinal wall as invaders and attack them.
Other symptoms of leaky gut might include bloating, fatigue, skin problems, and food sensitivities.
Some people go as far as linking it to chronic fatigue syndrome, fibromyalgia, and thyroid problems, although more research likely needs to be done in these areas.
What Causes Leaky Gut?
Everyone has a leaky gut to a degree, but some of us more so than others. You could be genetically predisposed to have a leakier gut than normal and that means you could also have a sensitive digestive system.
Beyond that, modern life is believed to play a big role in leaky gut.
The Standard American Diet, fittingly referred to as SAD, focuses on high sugar and low fiber foods. There's also a lot of saturated fat that's part of the SAD, and many people drink more alcohol than what's advised as a healthy amount.
Stress can even play a role in the development of the leaky gut. 
Other things that might contribute or play a role in the leaky gut are:
The use of non-steroidal anti-inflammatory drugs (NSAIDs) on a long-term basis
Vitamin deficiencies including deficiencies in vitamin A, D, and zinc
Chronic inflammation
Disruption in the bacteria balance in the growth
Yeast overgrowth in the gut
Are There Foods That Can Help?
Since leaky gut occurs in your intestines, it stands to reason there are dietary changes you can make that will improve your gut health and symptoms of leaky gut as well. Some of the foods that are good for digestive health and also reducing inflammation include:
Vegetables like broccoli, arugula, carrots, kale, and spinach
Tubers like potatoes and sweet potatoes
Fermented vegetables like sauerkraut
Fruit such as berries, pineapple, oranges and papaya
Sprouted seeds like flax seeds and chia seeds
Healthy fats such as avocado and olive oil
Fatty fish like salmon
Nuts and nut-based products including nut milk
The more you can move toward a diet that's packed with nutrients, lean, healthy fat and protein, and fruits and vegetables, the more you're likely to see your digestive symptoms improve.
It's also likely that doctors will start to understand digestive issues more and realize the effects they can have on all areas of our health, including not only physical health but mental health as well.