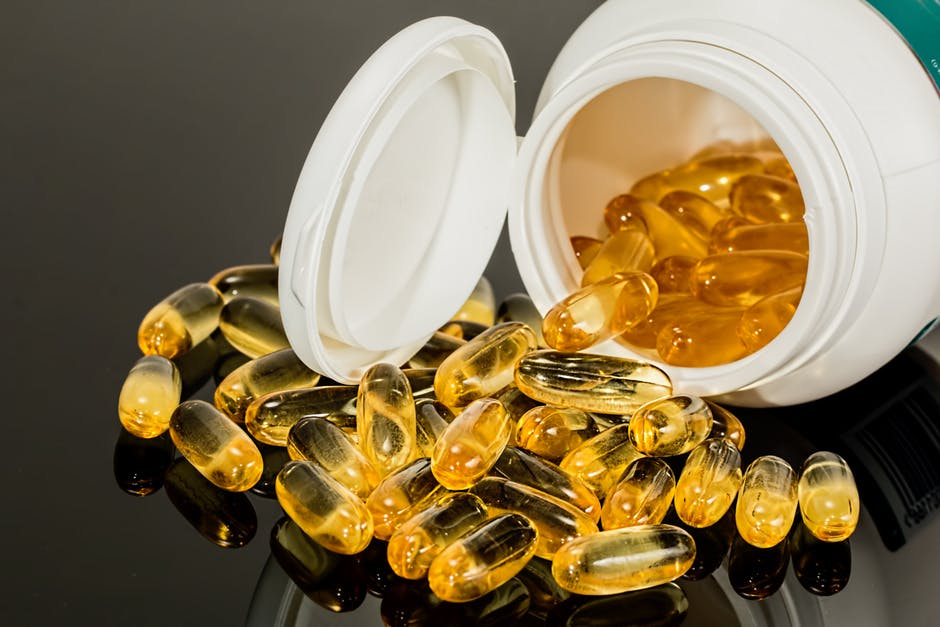 In a perfect world, we'd all have flawlessly healthy diets and never get a craving for things that aren't very good for us. It wouldn't be any trouble to avoid chocolate cake or pizza because we'd be as equally excited about chowing down on raw vegetables. We'd get plenty of Vitamin D from the sun, chug milk for strong bones, and rarely visit the doctor.
Unfortunately, we don't live in that perfect world and, sometimes, it's tricky to get all the nutrients you need from food alone. The amount of processed ingredients we eat equates to lower levels of Vitamin C, potassium, and magnesium, but much higher volumes of salt and saturated fat. So, it's common to need a boost from dietary supplements, powders, and pills.
This guide to common dietary supplements will help you get to grips with the options and what they can do for your health.
Calcium
This mineral is essential for strong, healthy bones, but the growing popularity of vegan lifestyles means that deficiencies are on the rise. The best natural calcium supplement is one which contains either lactate or plant calcium. These are the two forms most easily absorbed by the body.
B Vitamins
The B Vitamins are a diverse bunch. They cover riboflavin, thiamine, niacin, vitamins B6 and B12, and a substance called pantothenic acid. While B supplements are very popular, the truth is that most people don't need them. Unless you're an older person, you should be getting plenty from your food. They are primarily used for the maintenance of blood and nerve cells.
Vitamin C
Vitamin C is one of the most commonly misunderstood minerals. It is also one of those supplements which people like to claim is essential for their lifestyle. In reality, supplements have a limited degree of efficacy, because the body can only absorb a specific amount. After this has been exceeded, it is discarded as wastewater. Where possible, get your Vitamin C from fresh fruit and vegetables.
Glucosamine/Chondroitin
Glucosamine is an amino sugar which helps to regulate pain in the joints. It is commonly prescribed to patients with arthritis and knee osteoarthritis for the purposes of pain management. It works in combination with chondroitin, as this substance is a key part of cartilage and connective tissues.
Fish Oils
The debate about fatty fish oils has been a controversial one at times. Even now, nutritional experts cannot seem to agree that supplements are effective. Some consider them an essential component of a healthy diet. Others refute this claim and argue that only consuming fatty fish oils directly makes an impact. Ultimately, it is up to you to decide. Either way, we know that omega 3 fatty acids are extremely good for heart health.
Vitamin D
Vitamin D is the one mineral which most people are not getting enough of, regardless of whether they eat a balanced diet. This is because it comes primarily from exposure to natural sunlight. As western lifestyles have grown more sedentary, it has become harder for people to take in the required amount. In this case, supplements come highly recommended.
Zinc
Like protein, zinc is present in all types of bodily tissue. It plays a vital part in cell vision and fights free radical damage in a way, which regulates and slows the ageing process. The substance also supports the hormones and this means that deficiencies often lead to fertility problems.
One of the benefits of zinc supplements which tends to get overlooked is its impact on cold and flu. If you take dietary pills or powders for five to six months, your chance of contracting the cold virus plummets. They can also alleviate symptoms if you already have a mild illness.
Why Dietary Supplements Need Scrutiny Too
There is no denying that dietary supplements can be a very valuable tool. However, you shouldn't just assume that all of them are a good choice. Everybody has slightly different needs and what works for one person might not be right for your body or lifestyle.
The supplement industry is precisely that, an industry. The quality of these products does vary wildly and you have to be an informed consumer who knows how to pick carefully. Be wise, be curious, and spend some time doing your own research if necessary.