A family vacation is an excellent way of spending time with your loved ones. It presents an opportunity to know your loved one better and create lasting memories with them. There are many great places around the world that are tailored-made for families. The Keystone State is one such beautiful place that is known for its family-friendly atmosphere and enchanting landscapes.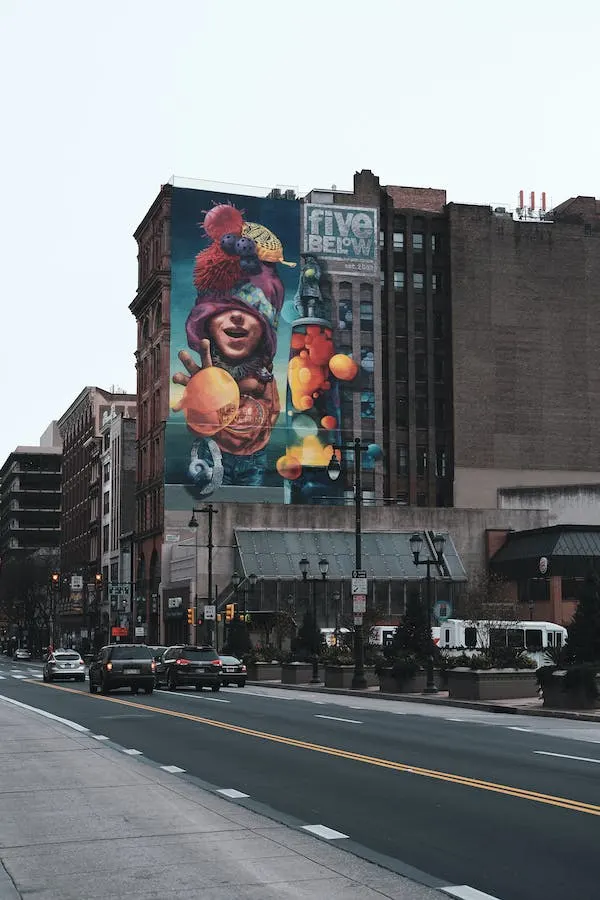 In this blog, we will take you to some of the best places to visit in Pennsylvania with your family.
Poconos:
The Poconos is considered one of the most beautiful places, not just in Pennsylvania but in the world. The region is famous for its rolling hills, bewitching waterfalls, gleaming lakes, fabulous restaurants, and recreational activities that suit everyone's taste. Some of the major attractions in the Poconos are:-
Waterparks: Camelbeach Mountain Waterpark, Kalahari Waterpark, and Great Wolf Lodge Waterpark.
Tree adventures: Poconos TreeVenture, Gorilla Grove Treetop Adventure, and Camelback Mountain Adventure.
Other Sports & Activities: Fishing, Whitewater Rafting, Boating, Swimming, Snow tubing, Ice fishing, Scenic Rail Tours, Museums, Arcade game rooms, Golf, Picnicking, Biking, Hiking, and Lake beach activities.
Philadelphia:
It is one of the most important historic cities in the United States, and one of the most iconic places to visit with kids. It is a place that offers tons of intriguing historical attractions, an abundance of nature, wildlife, and infinite fun for families. Here are some of the places worth exploring in Philadelphia with family.
Kids Attraction: Dilworth Park, Philadelphia Zoo, Franklin Square, and Museum of Illusion.
History & More: Liberty Bell Pavilion, Independence Hall, Independence National Historical Park, and Philadelphia Museum of Arts.
Other Activities: Adventure Aquarium, Sesame Place, Sculpture Park, Horseback Riding, Academy of Natural Science, and Amish Country.
Gettysburg:
The first thing that comes to mind when we talk about Gettysburg is "The Battle of Gettysburg", but this beautiful place is more than just history. To make the most out of your visit to Gettysburg, here are a few great things you can enjoy with your family in Gettysburg.
Things for Kids & Teen: National Apple Harvest Festival, John Heinz National Wildlife Refuge at Tinicum, Segway Tours of Gettysburg, and Gettysburg National 19th Century Baseball Festival.
For History Buffs: Eisenhower National Historic Site, National Civil War Museum, Gettysburg National Military Park, and Gettysburg Museum of History.
Other Activities: Gettysburg Ghost Tours, Majestic Theater, UTZ Quality Foods Factory Tour, Oyler's Organic Farms & Market, and National Riding Stable.
Hershey:
Hershey is a charming town with a number of options for a perfect family getaway. The town is known for its world-famous chocolate brand "Hershey's" and Hersheypark. The park features a variety of fun rides for kids as well as adults. Some of the best places to explore in Hershey are:-
Kids Area: Hershey Garden, ZooAmerica, Hershey Story Museum, Hersheypark, and Escape Room Hershey
Family Fun Area: Adventure Escape Room Hershey, AACA Museum, Hershey Trolley Work, and Segway of Hershey.
Other Activities: Giant Center, Shopping, Golfing, Exploring downtown, Hiking, Boat House Park, and Laff Trakk.
Lancaster:
This quiet city offers quite a variety of things to explore. The place is known for a number of intriguing farmlands with adorable farm animals, amusement parks, and much more. Here are a few great places to consider on your trip to Lancaster.
Places for Kids: Dutch Wonderland, Amish Farm and House Tour, Choo Choo Barn, Lancaster Playground, and Lancaster Science Factory.
Historic Places: Historic Rock Ford, 1719 Museum, North Museum of Nature & Science, and Landis Valley Village & Farm Museum.
Other Places & Activities: Hiking, Cherry Crest Adventure Farm, Strasburg Rail Road, Magic Lantern Show, Field of Scream, and Lancaster Central Market.
Allegheny National Forest:
It is the only national forest in Pennsylvania and has several mountains within its border. Therefore, if you are looking for a getaway surrounded by nature, then Allegheny National Forest can be a great choice. Here are some of the fan-favorite things to do in Allegheny National Forest.
Family Recreational Activities: Hiking, boating, fishing, Birdwatching, Road trips, and Explore Beaches.
Places to Explore: Trails of the Allegheny National Forest, Kane Depot Historic Preservation Society, Bradford National Historic District, Eldred World War Ⅱ Museum, National Comedy Center, Serenity Glass Park, and Rock City Park.
Jim Thorpe:
Jim Thorpe is an extremely beautiful place and is home to numerous lakes, historic sites, fun-filled family-friendly activities, and 19th-century style architecture. So, check out the following most visited places in Jim Thorpe.
Places for Kids: Lehigh Gorge Scenic Railway, Mauch Chunk Museum & Culture Center, Mauch Chunk Lake Park, Muggle's Mug, and Recreational Area.
Iconic Sites: Asa Packer Mansion, Old Jail Museum, Jim Thorpe Memorial, Mauch Chunk Museum, Turn Hole Tunnel, Number 9 Coal Mine and Museum, Harry Packer Mansion, and Mauch Chunk Opera House.
Other Places & Activities: Hickory Run State Park, Flagstaff Mountain Overlook, Horseback Riding, Hiking, Boating, Whitewater Rafting, Waterfalls, Switchback Railroad Trail, Zip Lining, and Golf.
Conclusion
If you are looking for a perfect destination for your next family getaway in Pennsylvania, then these are some of the top destinations in the Keystone state that offer plenty of things and places to enjoy. Therefore, pack your bags and head out to discover all the amazing things these places have to offer.