Did you know that I create cookbooks? Here is a list for you to check out. Buy my books and get to cooking in the kitchen today!
I add to this list on a regular basis. Right now, we are in the process of making a Sauce cookbook with over 60 delicious sauces in the pages. Check out the list below to see the others. Be sure and share with your friends.
Buy My Books!
Easy 15 Minute Meals Ebook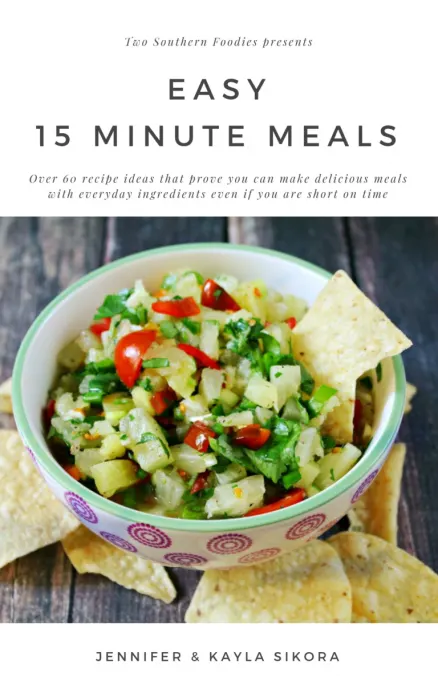 This e-book shares over 60 delicious recipes that fit the bill for when you need something fast and delicious. The best part is that all of these meals can be made in 15 minutes or less.
For example — do you need a quick appetizer? The pineapple salsa is perfectly paired with Shrimp Ceviche and tortilla chips (both recipes are inside).
Foodie Fun Days Ebook
Celebrate all the fun and crazy food holidays that there are to celebrate each month.
Inside you will days like National Doughnut Day, National Eat What You Want Day, and more! Create a Ninja Coffee Bar area and use it to celebrate National Coffee Day!
Creating cookbooks for my readers has always been a passion of mine. Being in the kitchen and creating delicious recipes to share with y'all is where it is at for me!
Stay tuned for more in the future!