My husband and I recently went on a long-overdue getaway to the beach — Gulf Shores and Orange Beach Alabama! We had THE best time while we were there. Here's a list of all we did.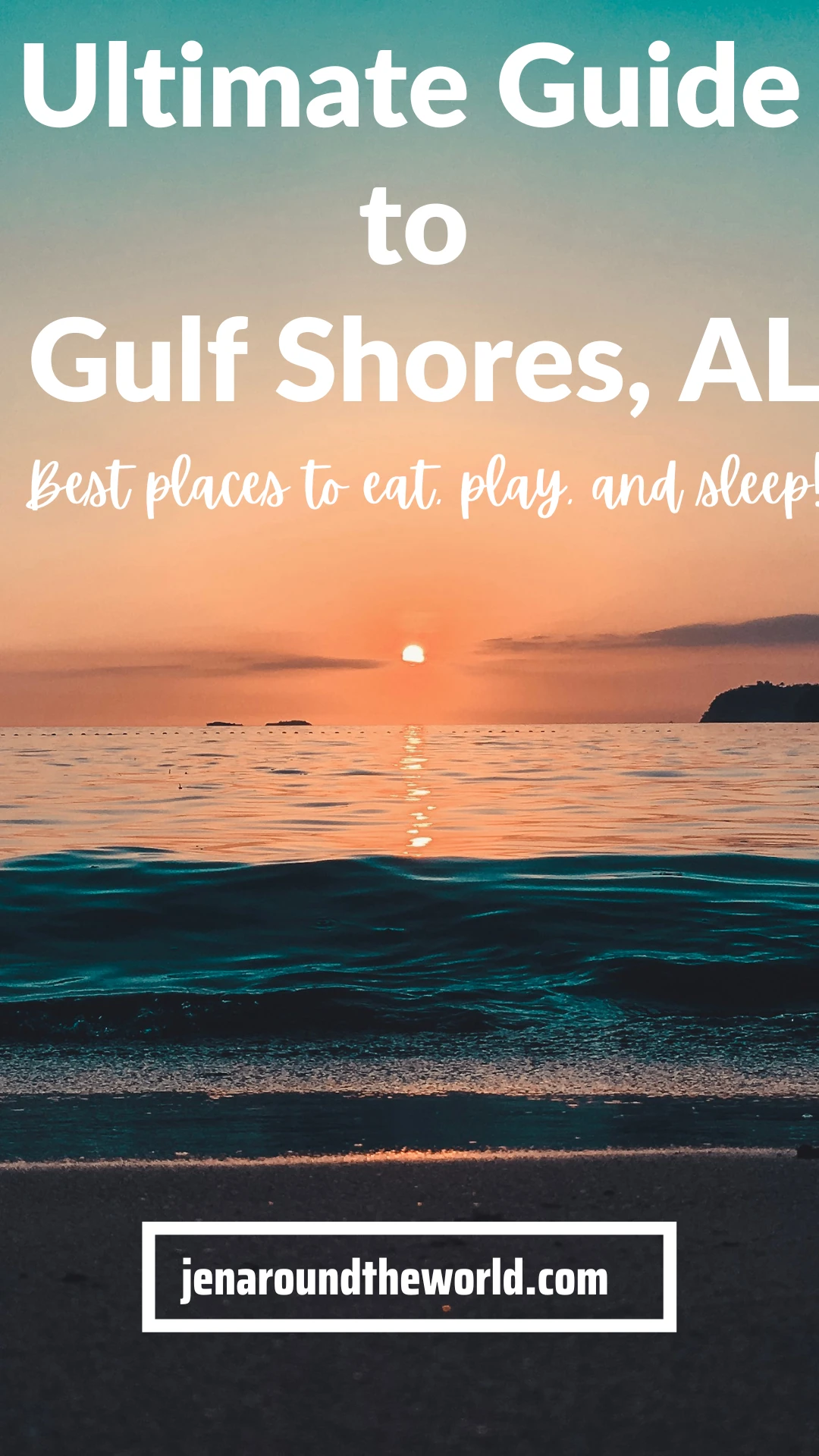 Where to Stay
There are tons of places to stay when you visit Gulf Shores and Orange Beach Alabama. None of them beat the condos from Meyer Vacation Rentals.
Our condo on the 13th floor was among many others that lined the beach. I loved the fact that each condo had their own section of beach. The only the people staying in those rooms could use that portion of the beach. It made for a really nice area. There was no crowds with strange people just walking up to sit on the beach.
Barefoot Property
This year we stayed in a beach house in the Fort Morgan area. It has its very own private pool and beach access at the Barefoot Property.
This house was amazing! Be sure to check it out and find out how to book your stay and save 20%!
Always Summer Beach House in Gulf Shores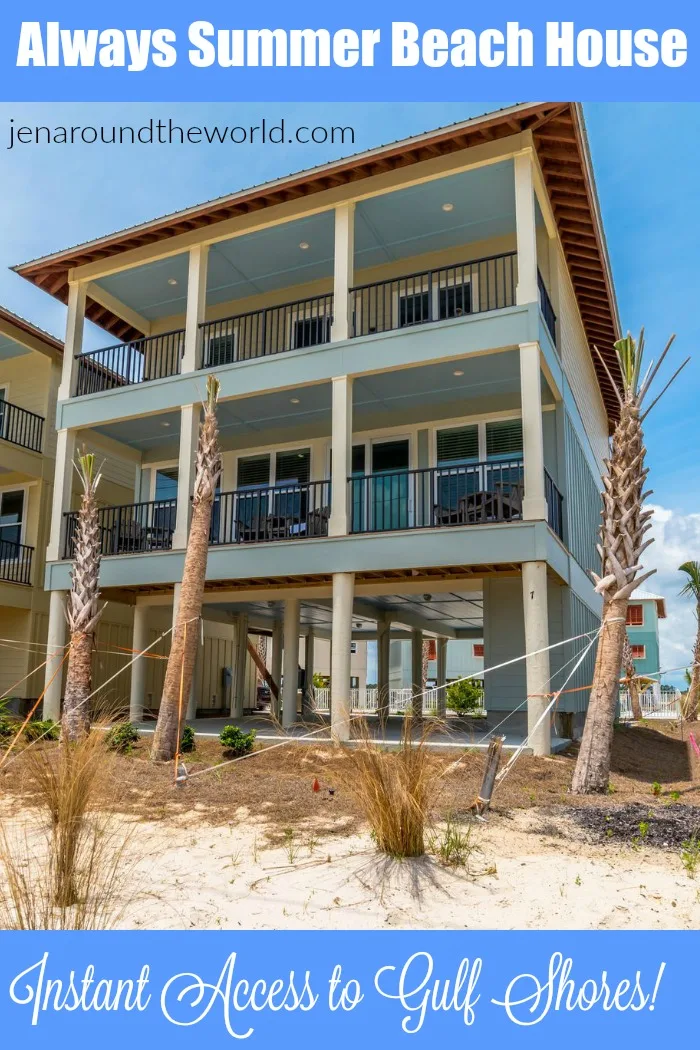 The Always Summer Beach House is right in the heart of downtown Gulf Shores. There is instant access to the beach, the lagoon, and all the fun restaurants located on the strip.
The house is 4 bedrooms, 4 bathrooms, and sleeps 14– perfect for that beach family get away!
Where to Play in Gulf Shores and Orange Beach Alabama
While in Gulf Shores and Orange Beach, we had the opportunity to visit and participate in many fun activities. These were out of the box for a couples get away. Every single one was SO fun that I could see me and my family going back to do it all again.
Coastal Arts Center
At the Coastal Arts Center, you can spend the day like we did making pottery, glass beads, or just touring the facility.
Festival.
Alligator Alley
On our trip, we had a really fun time visiting Alligator Alley . This is an alligator farm that is home to over 200 gators,
The Coastal Art Center is located on Wolf Bay in Orange Beach. They head up the annual Orange Beach Arts Festival.
Alligator Alley
On our trip, we had a really fun time visiting Alligator Alley . This is an alligator farm that is home to over 200 gators, including Captain Crunch!
Alabama Gulf Coast Zoo
This Alabama Gulf Coast Zoo is labeled "The Little Zoo That Could". It's because of all the hurricanes that hit it over the years. Animal Planet did a series on how often they have been hit and how each time. Each time, they persevere and keep getting the zoo back up and running.
They have live animal encounters that you can be a part of which is really awesome!
Gulf State Park Pier
The Gulf State Park Pier is a fun location to people watch and to see anglers reel in their catches. You will find people here day or night. It's open 24 hours a day and is the largest one on the Gulf of Mexico at 1,540 feet long and 41,800 square feet.
I loved how amazing the walk was on the Pier. In fact, I learned a fact about the Pier. It was destroyed in 2004 by Hurricane Ivan and had to be rebuilt. It comes with a full bait and tackle shop, a place to eat and, an amazing view at the water.
The Spa at the Beach Club
The Beach Club is a family-focused resort offering everything needed for a perfect vacation — including a couples massage! It is located at the far end away from everything.
The lighting was perfect, the music playing was romantic, and the massage was exactly what we needed to help unwind.
After a massage, take a stroll on their boardwalk. Enjoy the gulf view, and get that sand between your toes.
Historic Fort Morgan
If your family loves history, then you need to make plans to visit the amazing historic Fort Morgan. It's an old naval base with tons of rich history inside the walls.
Sail Wild Hearts
Our family was able to take a wonderful 2 hour sunset cruise with Sail Wild Hearts. If you want to find a company that truly cares about their customers, this one is it. They worked hard to get my mother-in-law on the 53ft catamaran so that she could enjoy her first ever cruise.
They truly won my heart with this trip. If I ever go on another cruise, they will the first one I call.
Where to Eat
During our stay at Gulf Shores and Orange Beach, we discovered that there are over 600 restaurants there! We were given a list of some of the best spots to try. I LOVED every single place we ate at.
Villaggio Grille at the Wharf
The Villaggio Grille is at the Wharf in Orange Beach, Alabama. There is plenty to see and do here at The Wharf. There are TONS of shops, a movie theater, and a huge giant ferris wheel!
The food here is fantastic and the atmosphere is extremely romantic. Visiting this place opened our eyes to eating at places like this here in our own town.
Brick & Spoon
For breakfast one morning, we hit up the Brick & Spoon. This is a quaint little breakfast place located on Canal Road in Orange Beach. Right from the get go, I loved it!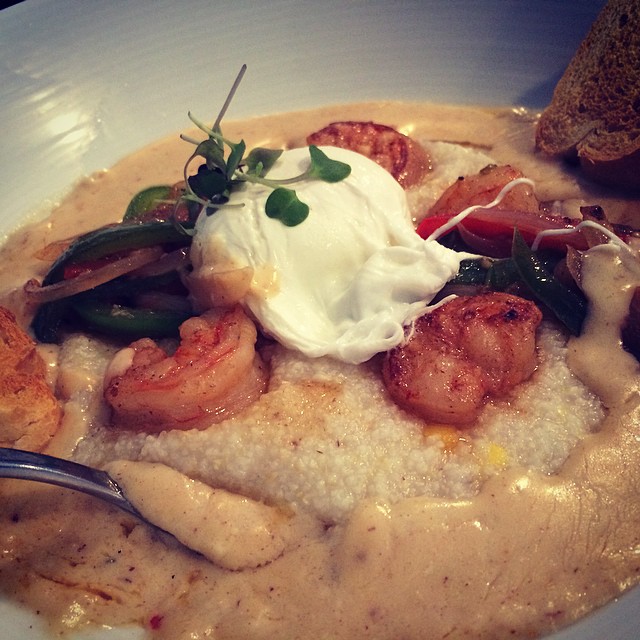 The menu is full of amazing and unique choices. Choices like Baked Brie Bruschetta, Brioche French Toast, Killer Creole Omelet and more. In fact, the Brick & Spoon has been voted as the best breakfast in the U.S. by Travel and Leisure Magazine.
Lulu's
When my husband and I decided to visit Gulf Shores, Alabama for our romantic getaway weekend, one of the places we wanted to eat at was Lulu's.
This restaurant is owned and operated by none other than Lucy Buffett — Jimmy Buffet's sister. The atmosphere and food both were FANTASTIC!
The food was so delicious. And the one thing that I found out that I love about Lulu's? They cater to six different allergies when it comes to food. They offer gluten-free, egg-free, seafood, shellfish, and dairy free menus. Regardless of your diet or taste, remember that everything at LuLu's is made in-house, fresh to order.
Matt's Homemade Ice Cream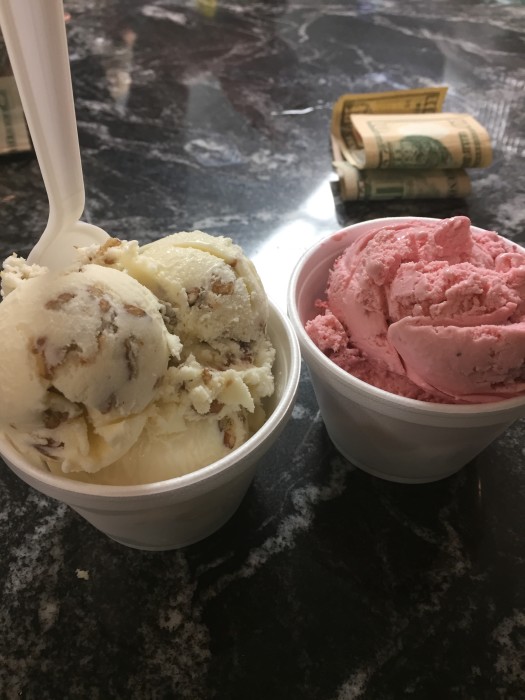 The only place in Gulf Shores serving real homemade ice cream is Matt's. It's located right on the main strip as you get into Gulf Shores.
Matt's Homemade Ice Cream has all kind of delicious flavors and old fashioned sweet treats! It's the perfect place to enjoy a few moments of bliss with your loved ones.
Tacky Jack's
Tacky Jacks overlooks the Intracoastal Canal and has the self-proclaimed "best breakfast on the beach."
The food was fantastic and the atmosphere was even more amazing. While we waited for our food, we decided to check out the restaurant. The cool thing about Tacky Jacks is that everywhere you look, there are these duct tape pieces everywhere, and they have cool messages from everyone who has eaten there.
We have already decided that we are going to come back here when we visit again to eat dinner. They have a ribeye on the menu that is calling my husband's name!
Cayman Grill
The Cayman Grill is located in Orange Beach, Alabama. It is known for the sting ray tank right in the middle of the restaurant.
This restaurant boasts an exhibition kitchen and utilizes fresh, local ingredients. The restaurant offers views of the Bay. There is an 8,000 gallon stingray pool in the center of the restaurant. The restaurant specializes in preparing and serving more than a dozen kinds of fresh fish.
The Gulf
If you want somewhere unique to eat and a beautiful view to look at, then I think you should visit The Gulf.
For starters — this restaurant is totally made out of shipping containers. The view is of the Alabama Point, and I LOVE that every bit of the seating is outdoors.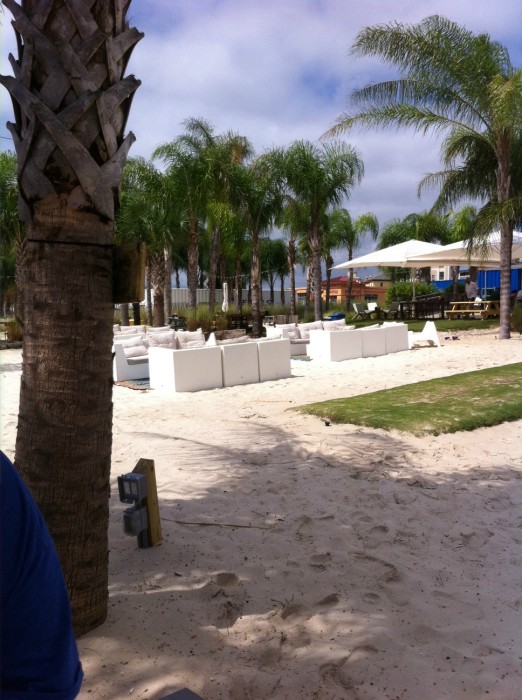 We had a great time on our trip to Gulf Shores and was very sad to see it end. If you are looking for the perfect place to get away, hit the beaches in Alabama!