If you and your family are looking for a fun place to visit, look no further! This complete travel guide to Georgetown, KY will help you make the best plans for an ultimate family trip.
Georgetown is a home rule-class city in Scott County, Kentucky.
It was originally called Lebanon when founded by Rev. Elijah Craig and was renamed in 1790 in honor of President George Washington. It is the home of Georgetown College, a private liberal arts college.
But — what is there to do in Georgetown? I am so glad you asked!
Ultimate Guide to Visiting Georgetown, KY
Must-See Attractions
Festival of the Horse
The Festival of the Horse is a once a year event that happens in the fall. The town comes together and everyone celebrates all that there is to celebrate about horses.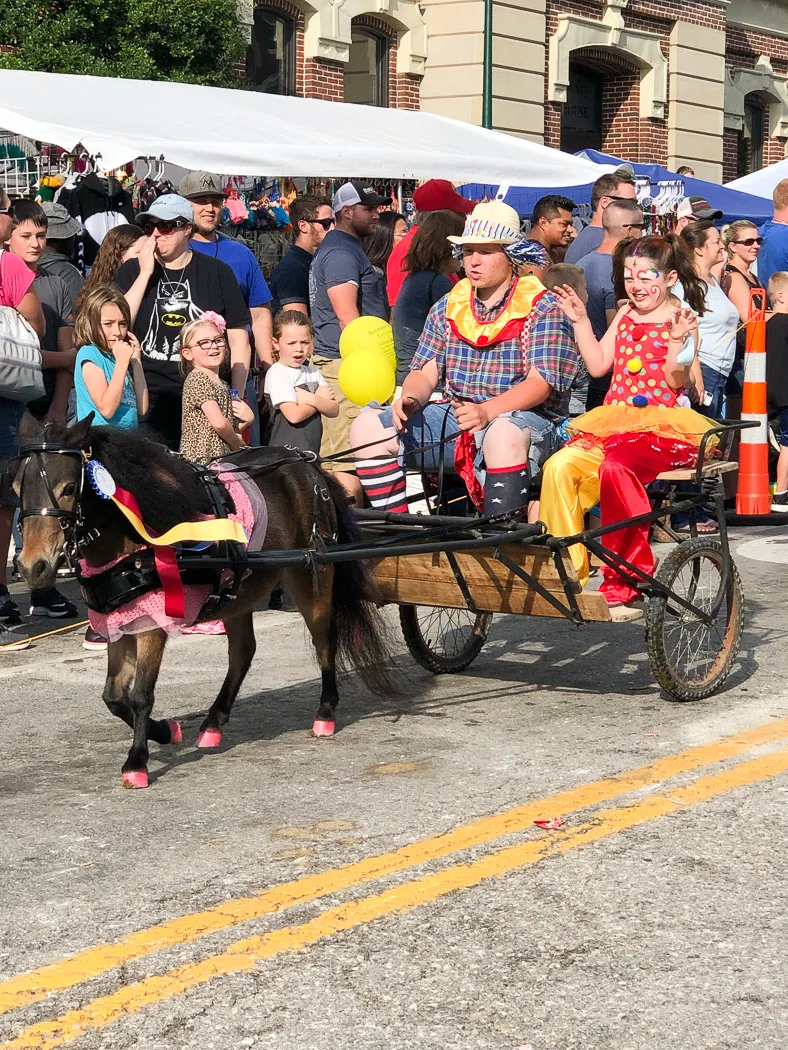 You will find food, vendors, live events, fun and games for all. Read this post to learn more about this awesome event.
Evan's Apple Orchard
Every year Evan's Apple Orchard throws a huge apple fest and invites families to come out and enjoy the festivities. We visited here and found that there were so many things for both kids and adults alike to do.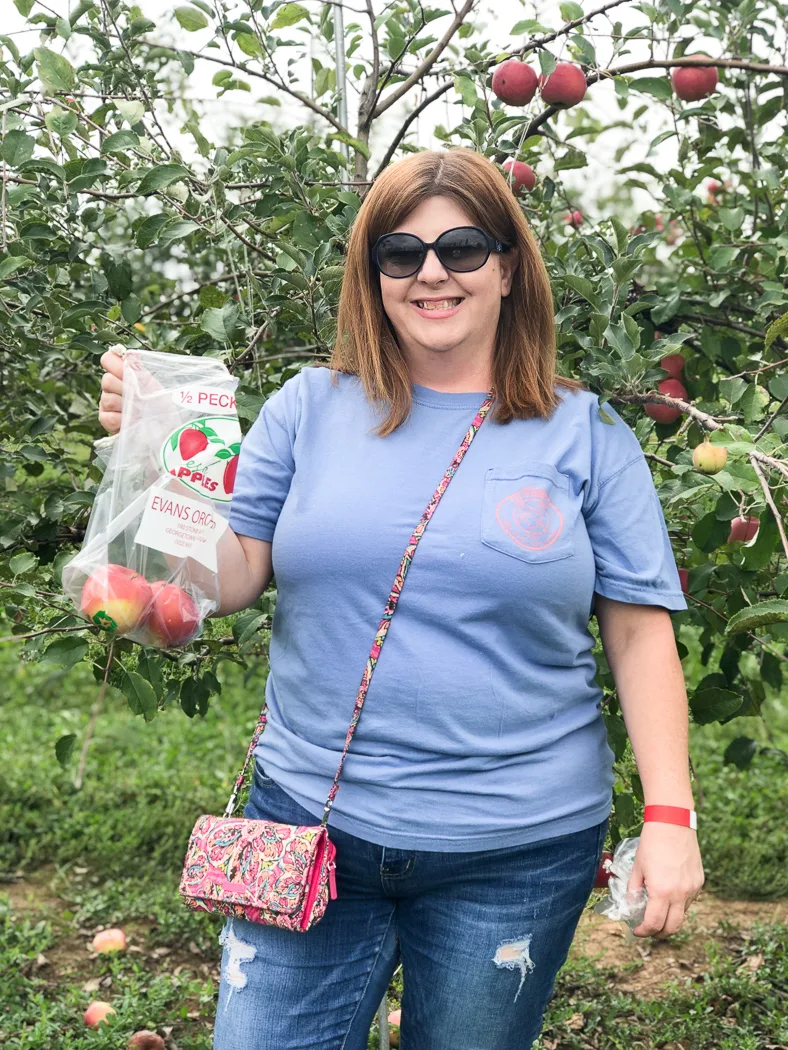 The food here is phenomenal and you can shop and buy all the home good things here until your heart is content. Pick your own apples, take a hayride, enjoy live music and more.
Click here to learn more about Evan's Apple Orchard.
Whispering Woods Riding Stables
If you are up for some fun and outdoorsy type activities, make plans to take a real horseback ride on some riding trails at Whispering Woods Riding Stables.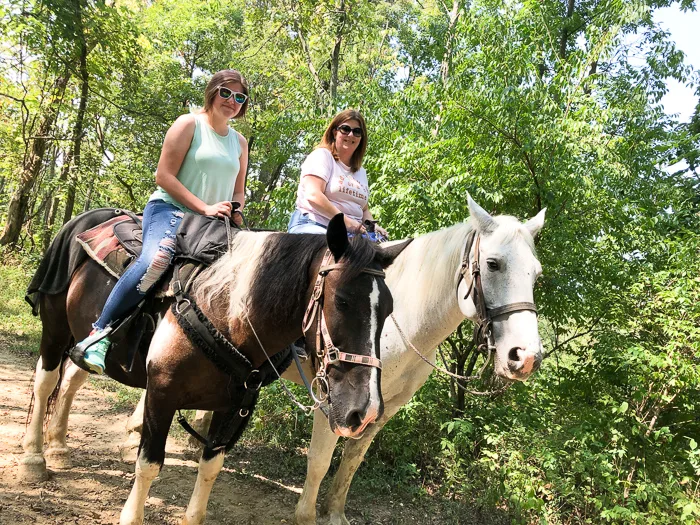 This place is perfect for beginners and experienced riders and offers several options to choose from. This was my first time riding and we did great!
Click here to learn more about Whispering Woods Riding Stable.
Kentucky Horse Park
If you want to find out all about the different aspects of horses and their competitions, you need to take a visit to the Kentucky Horse Park.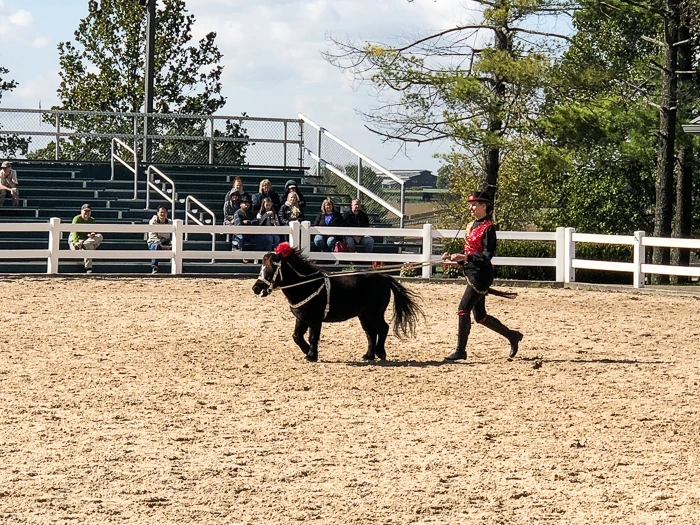 You can watch competitions, see the parade of horses, and learn all about the history of the horse in Georgetown. It is truly a magical place — and you even get to interact with the horses and their trainers.
Click here to learn more about the Kentucky Horse Park.
Ward Hall
If you want to check out a very iconi and one of a kid attraction, you need to visit Ward Hall — the grandest Greek revival mansion you will ever encounter.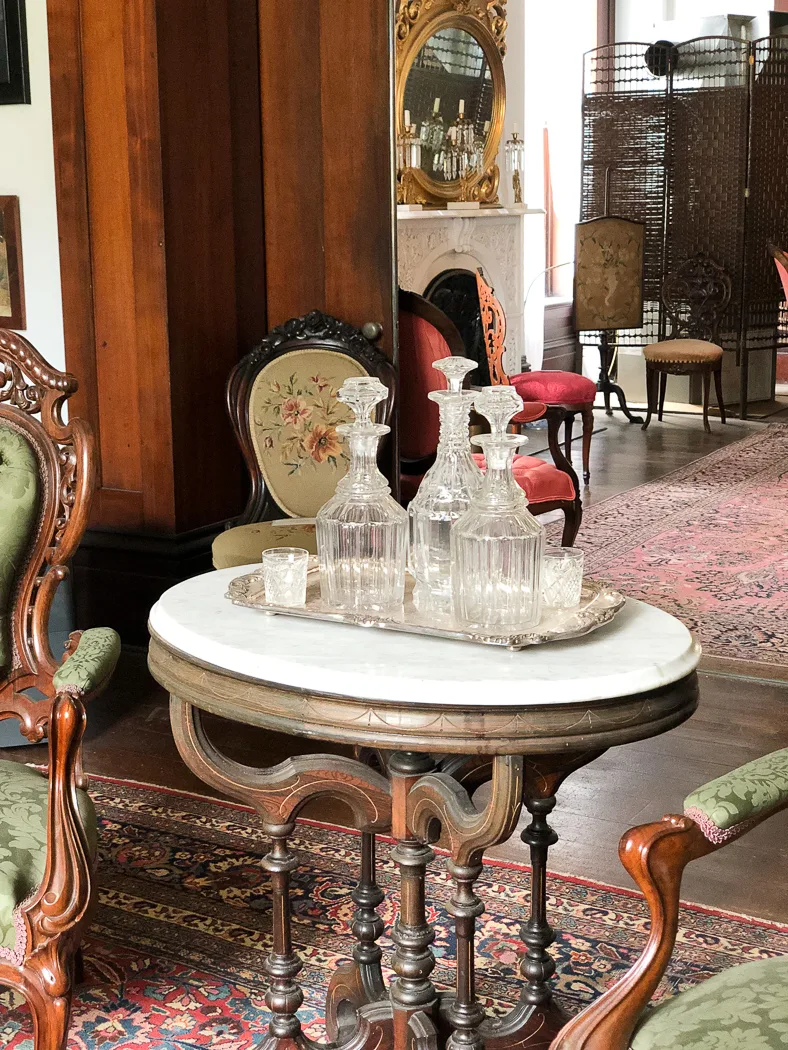 This mansion is over 160 years old and is being restored to its former glory. You can tour the facility and learn all about the belle of Georgetown who used to visit and reside here.
Click here to learn more about Ward Hall.
Old Friends
If you love horse racing, then you definitely need to visit Old Friends.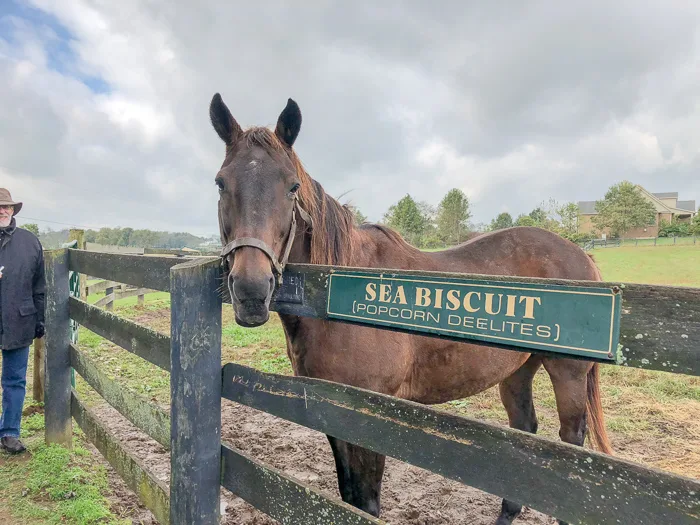 They are a thoroughbred retirement home for some of the most famous racehorses around. I had the privilege of meeting and learning all about some of the finest racehorses out there.
Click here to learn about Old Friends.
Toyota Manufacturing Plant Tour
Now, you may think that this would be a boring tour, but I am here to tell you first hand that you will fall head over heels in love with the tour that they offer at the Toyota Plant.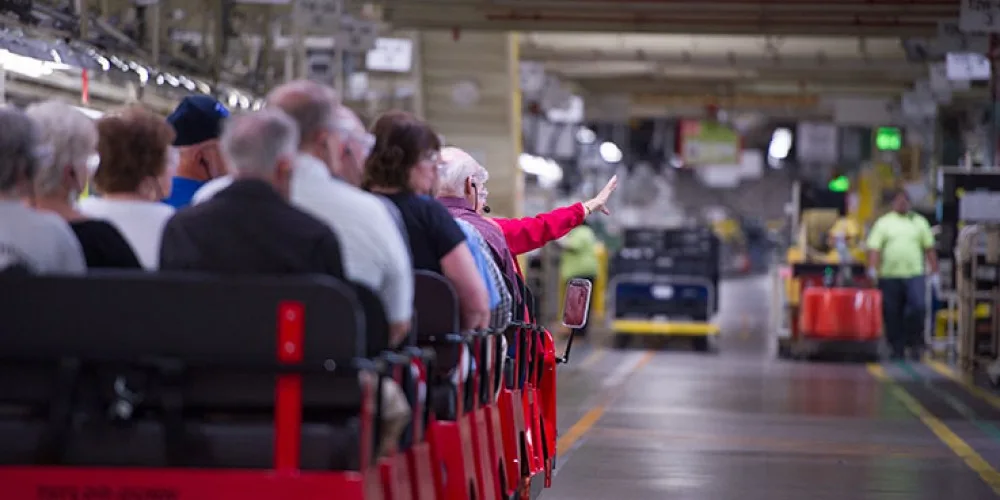 You get to learn all about how the cars are made, the integrity behind the Toyota brand and why excellence and customer service is at the forefront of everything they do.
Click here to learn more about Toyota.
Yuko-En on the Elkhorn
One of my favorite things we did while in Georgetown, KY was to visit the Yuk-En on the Elkhorn.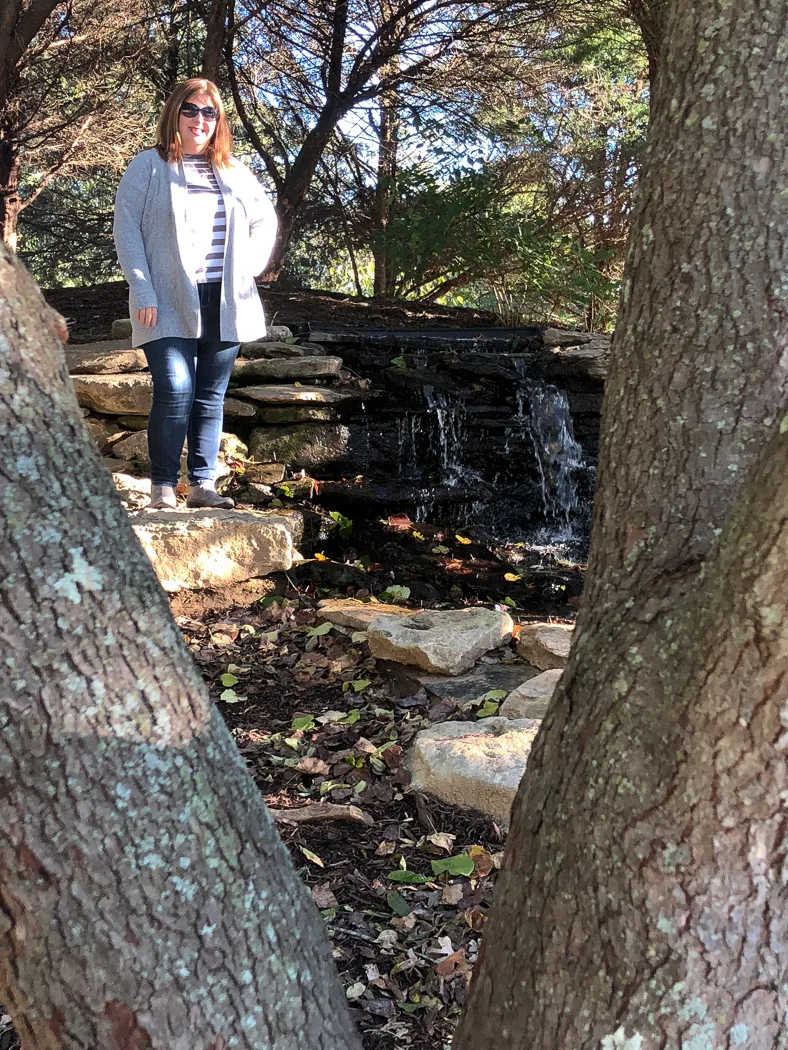 It is a Japanese Friendship garden (and it is free to visit). We walked through on a Sunday morning, and Y'all — I felt closer to Jesus than anything while out there.
Click here to learn more about this amazing garden.
Shopping and Other Fun Things to do in Georgetown
If you visit Georgetown, the best thing to do is to park at one of the restaurants on Main Street and shop until your heart's content. Some of my favorite places that we visited while here are —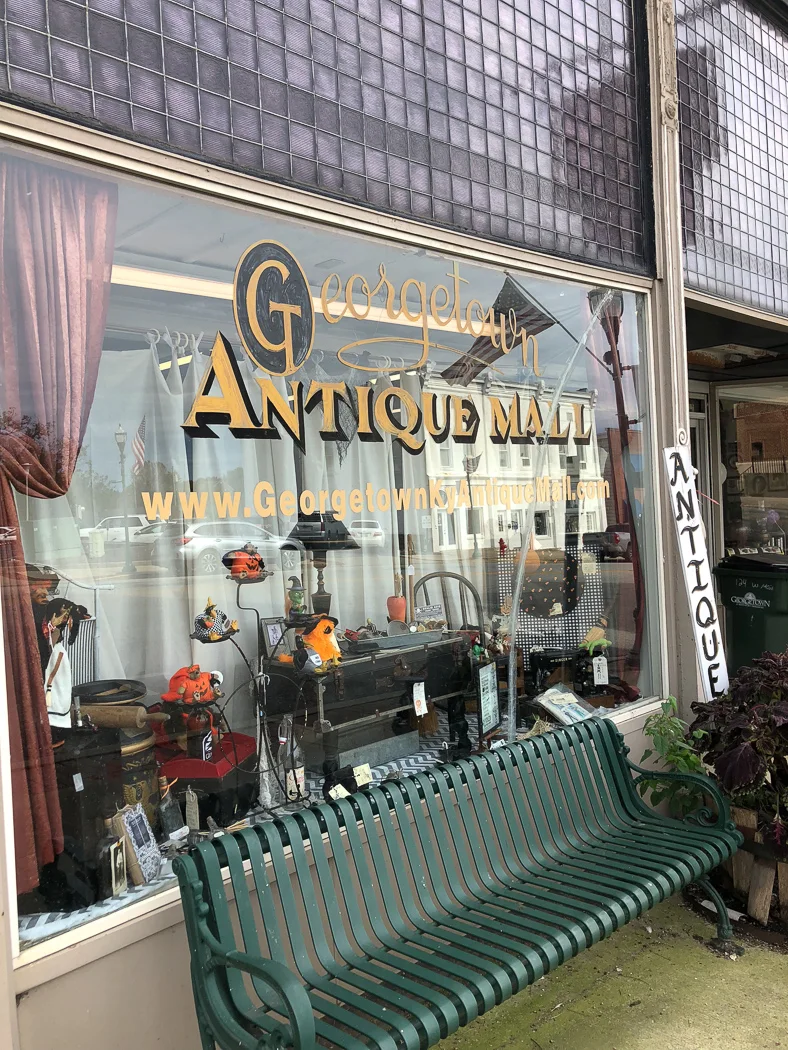 A Common Thread
Miss Behavin
Em + Me Boutique
Georgetown Antique Mall
Blue Giraffe
and More! For a complete list of downtown Georgetown, check out this map.
Best Places to Eat in Georgetown KY
Josie's on Main
I fell in love with Josie's. The atmosphere here is everything I could want and more in a restaurant. The food though? WOAH! It was so good and so fresh.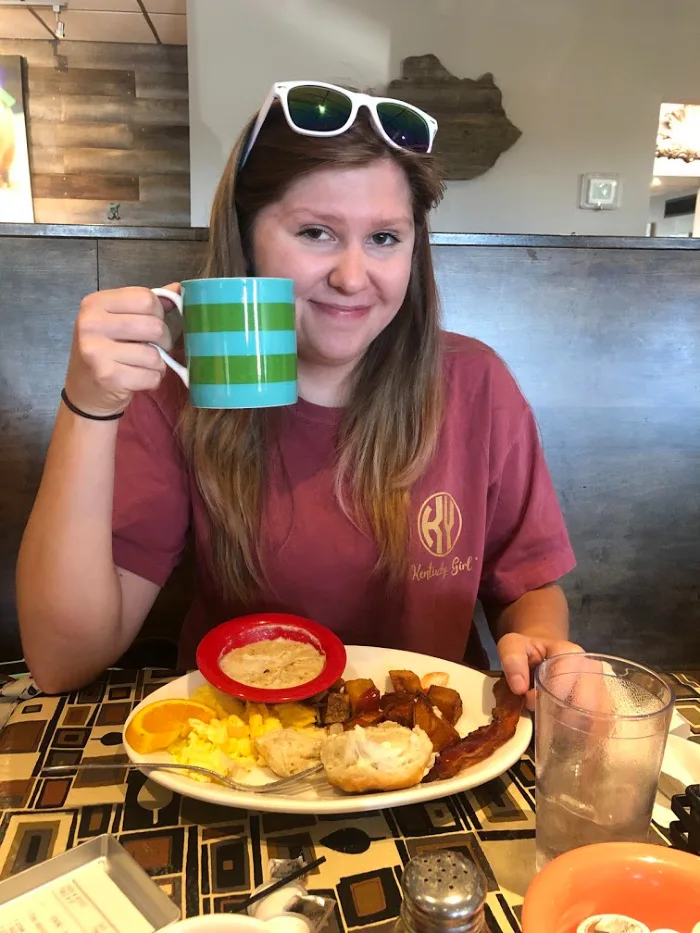 The pricing here was very budget-friendly. About what you would expect to pay at any local diner. The food is out of this world and breakfast is a must.
Click here to learn more about visiting Josie's.
Local Feed
Local Feed is a farm-to-table restaurant that sources all of its food straight from local farmers and stores.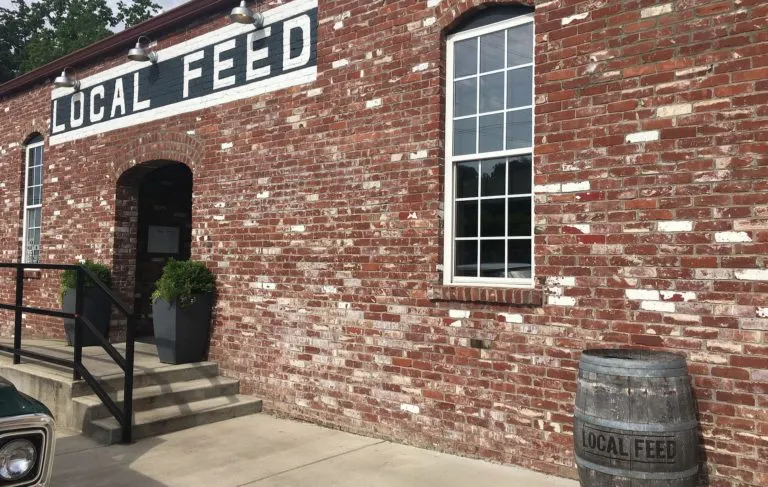 If you visit here, there are two things for sure you need to get — fried chicken and mac and cheese. Both had me literally passed out on the floor. It was THAT GOOD.
Click here to learn more about Local Feed.
Country Boy Brewing
Right in the heart of Georgetown, you will find a brewing company that is cranking delicious food, artisan craft beers, and more.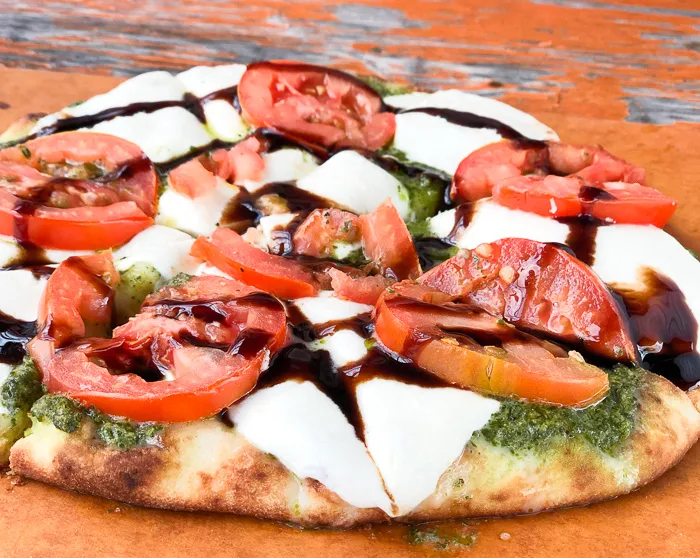 Country Boy Brewing offers delicious food, live entertainment, and some of the best brewskies you will ever throw back. Click here to learn more about the restaurant.
Broussard's Delta Kitchen
If you love authentic-style food and fun restaurants, you have to check out Broussard's. They have only been open since March 2019 but they are creating quite a stir in Georgetown!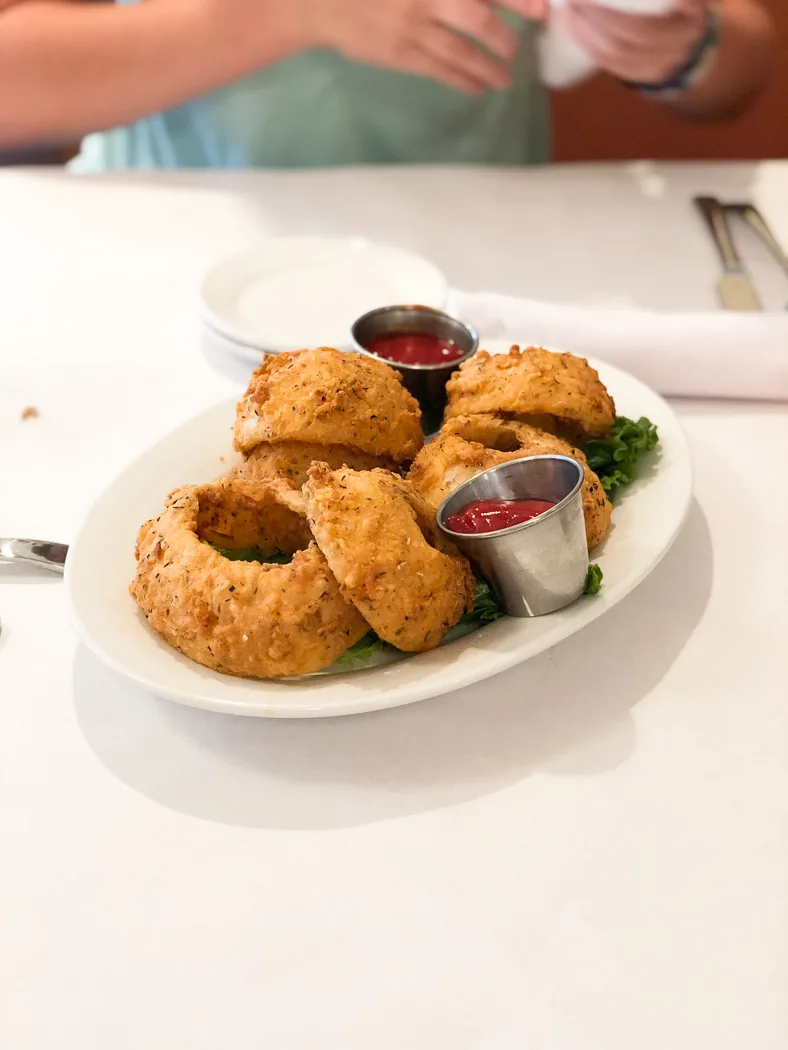 They have some of the best food I have ever tasted — and those onion rings are to die for.
Click here to learn more about Broussard's.
Rodney's on Broadway
If you are looking for a more unique dining experience that is perfect for date night, Rodney's on Broadway is the place to go. An old home has been turned into one of the finest dining establishments Georgetown has to offer.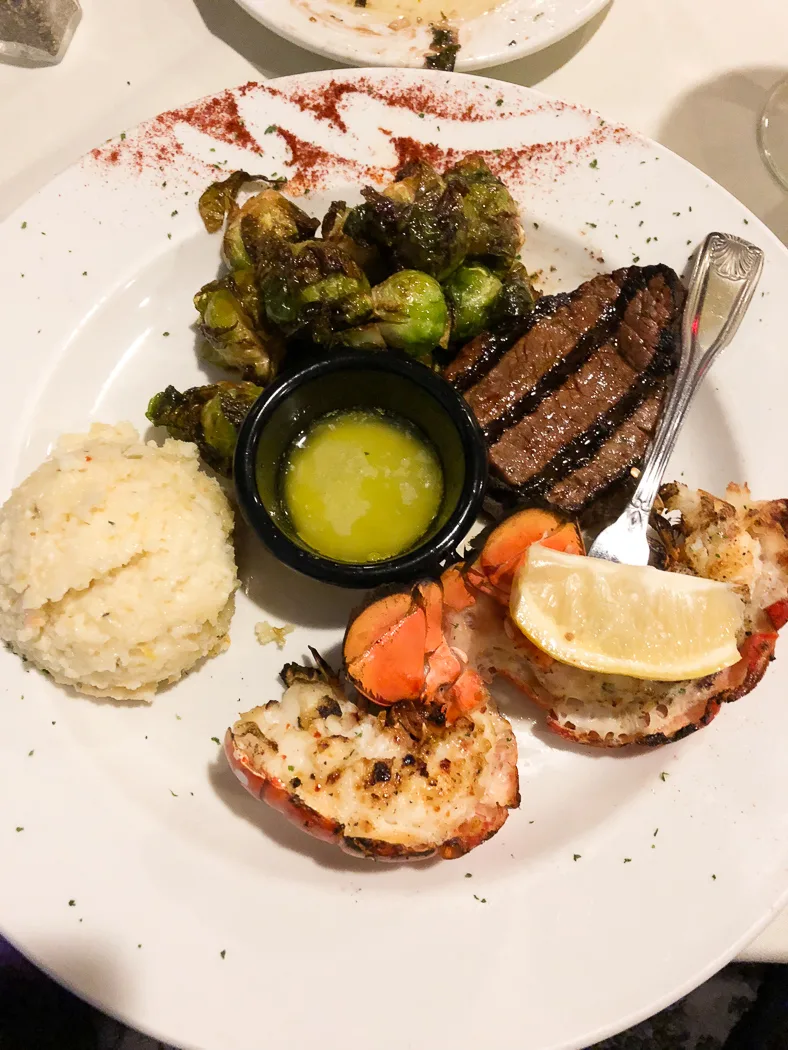 Rodney's opened in January 2011 and is owned and operated by Chef Rodney Jones and his wife Elizabeth Johnson-Jones. Chef Rodney has over 30 years of experience as a chef — and you can seriously tell it in the food he creates.
Click here to learn more about Rodney's.
Galvin's on Main
If you want a more relaxed environment for dining, check out Galvin's on Main. They offer a bar feel with lots of great food. The decor is unique here because it is made out of old whiskey barrels.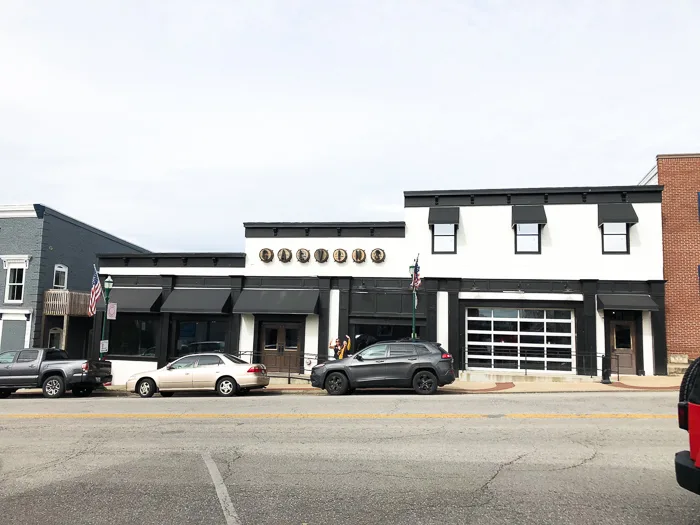 The food is so good and it is right in the heart of downtown Georgetown.
Click here to learn more about Galvin's on Main.
Looking for more food choices for Georgetown? Be sure and check out this list of 10 of the best restaurants there!
Best Places to Stay in Georgetown
Home2Suites by Hilton
We had the pleasure of staying in Georgetown's newest hotel during our last visit and I am now in love with Home2 Suites by Hilton. They offer so many amenities — and the best part is that they are pet-friendly!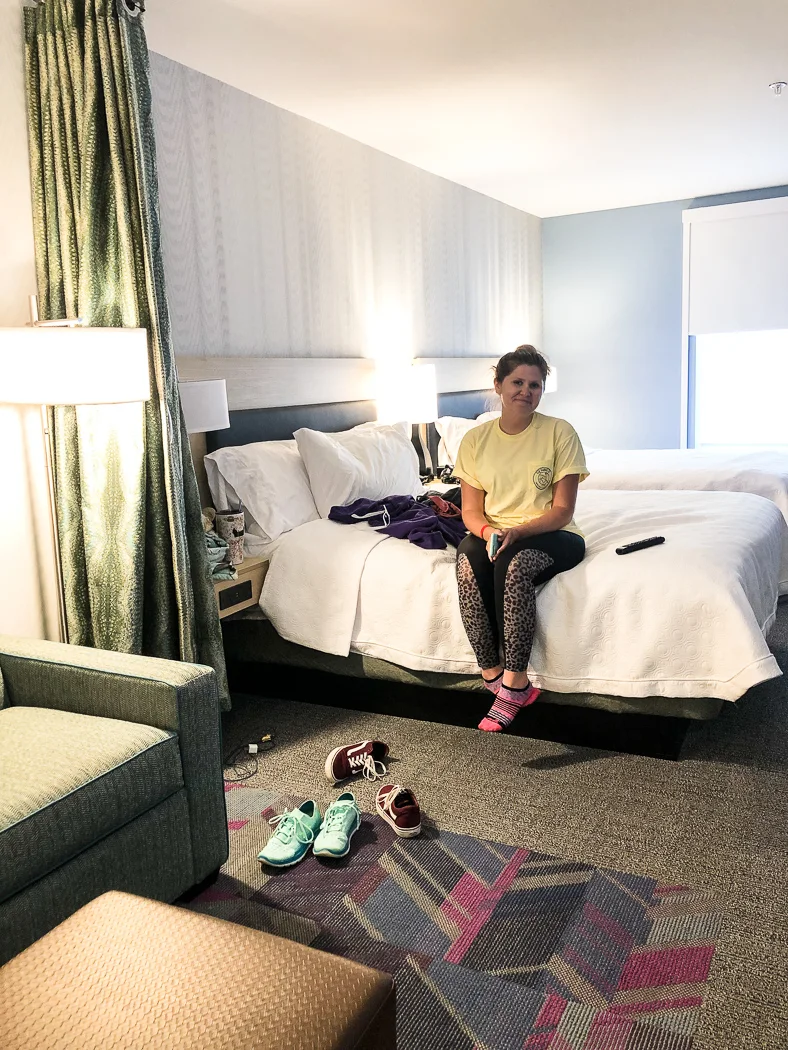 Click here to learn more about Home2Suites by Hilton.
For a complete list of hotels and unique places to stay, visit this list from the Georgetown website.
Want to Visit Georgetown?
CONNECT WITH GEORGETOWN, KY
Have you ever visited Georgetown, KY?
Georgetown is the perfect place to take your family all year round with so many amazing things to do and see there. Need more inspiration? Be sure and check out the Georgetown tourism website where you can find even more things to see and do there!