If you and your family are looking for a fun place to visit, look no further! Let me introduce you to Branson Missouri. Branson is one of the most unique and one-of-a-kind places to visit. It is located in the Ozark Mountains and has more beauty than you have ever seen.
Branson is a town filled with tons of fun things to do! I have visited there many times and have the up and up on the best places to eat, stay, and play.
Ultimate Guide to Branson, Missouri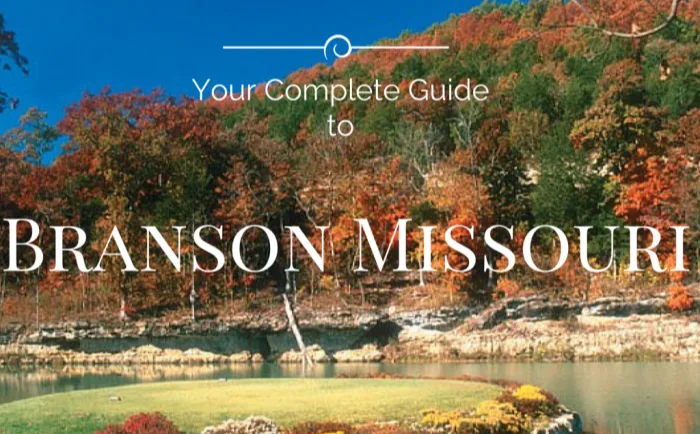 Fun Places to Play
Titanic Branson
If you love the movie Titanic as much as I do, you will want to definitely visit the Titanic Museum in Branson, Missouri.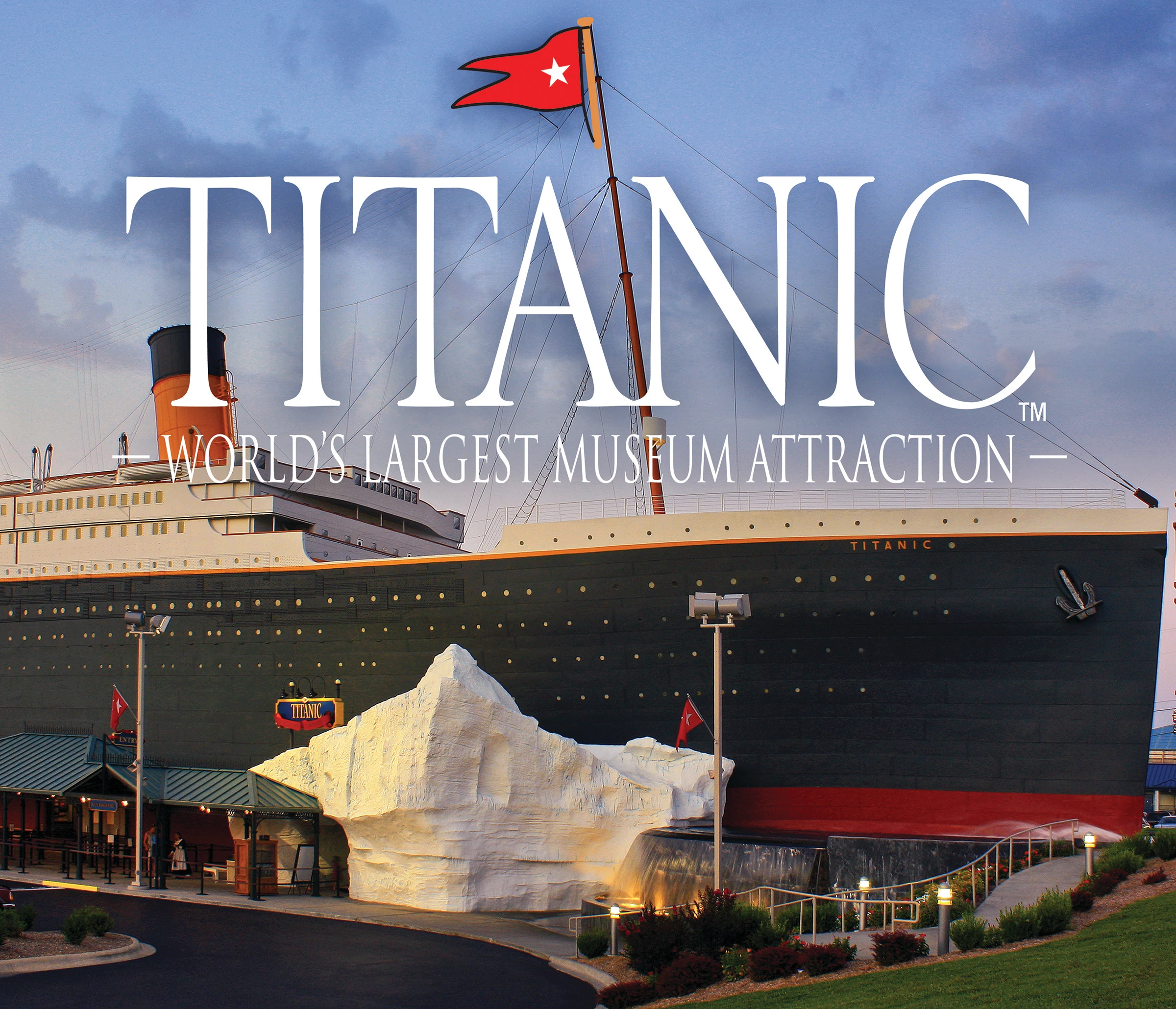 During our visit, there was a special exhibit dedicated to the eight musicians onboard who famously serenaded the guests until the very last minute of the ship being afloat. They went down playing from what I understood. This was a moving tribute to these eight men, and the knowledgeable staff shared their stories and made them feel real and relatable.
WhiteWater Water Park
If your kids love a good water park, then they will want to check out White Water.
White Water also hosts a bunch of fun events throughout the summer, like Night Water, Dive-In Movies, and Red, White, and BOOM Fireworks. You can see their special event calendar here.
We had a great time, and loved everything White Water had to offer!
World's Largest Toy Museum
If you want to take a trip down memory lane and take a step back in time, you HAVE to visit The World's Largest Toy Museum.
I thought that Stephen and I would be excited to visit here, but my teenagers' excitement for these nostalgic toys and relics really made my day.
Each room and wall is filled to the brim with toys that people all over the world have worked hard to preserve and bring here for the enjoyment of others.
The Butterfly Palace
If your daughter loves butterflies as mine does, you will want to make an extra special trip to the Butterfly Palace.
Once you walk inside, you are transported to another place and time — a tropical rain forest filled with frogs, lizards, and beautiful, beautiful butterflies.
Silver Dollar City
If you love amusement parks as my family does, you will not want to miss all that Silver Dollar City offers.
Our trip to Silver Dollar City was so amazing and fun. I love the 1880′s theme that everything is set in. For me, it reminds me a lot of Opryland which we used to have a long time ago, but when the new Opry Mills Mall came in, they took it down. Now — I know that I can have that feeling again by visiting Silver Dollar City.
From rides to crafts and delicious food like Twisted Tater Dogs and everything in between, we explored as much of the park as we could. There are also shows to watch, but because I have teenagers — their first response was — ROLLERCOASTERS!
Hollywood Wax Museum
I love seeing celebrities as much as the next person, so when we took a tour of the Hollywood Wax Museum, I was in heaven.
All of the wax figures inside are true to size and lifelike. The face stubble looks SO real and the amazing life likeness will seriously blow you away.
It takes about 30-45 minutes to cruise through looking at all the actors and actresses. I really enjoyed it because some of my favorite movie characters were portrayed through the museum.
Branson IMAX Entertainment Complex
Not only is the Branson IMAX Entertainment Complex a great place to watch a movie on one of the biggest movie screens ever, but there is something for everyone there.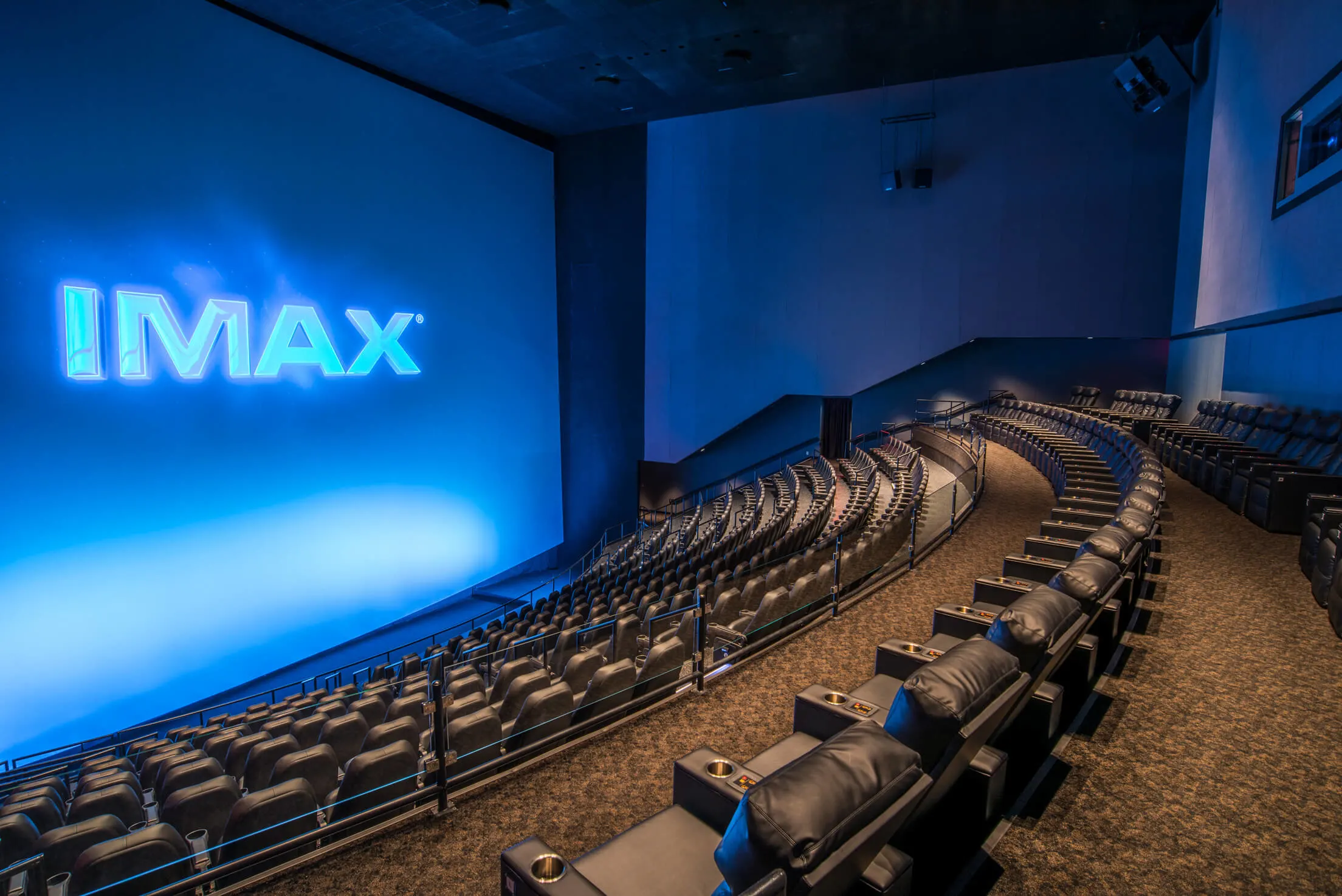 The cool thing about this particular IMAX screen is that it was designed with you and me in mind and our enjoyment of watching a movie on the big screen.
It has dual 4K laser projection systems that are equipped with a new optical engine and suite of proprietary IMAX technologies capable of projecting an image that fills the entire IMAX screen with maximum resolution and sharpness, unparalleled brightness.
Click here to read about all there is to do in the entertainment complex.
Musical Attractions to See
While in Branson, we had the privilege to check out a couple of the musical attractions while there.
Sights & Sound Theater
Right now, Samson is playing at the Sights & Sounds theater. I love that they make stories from the Bible come alive.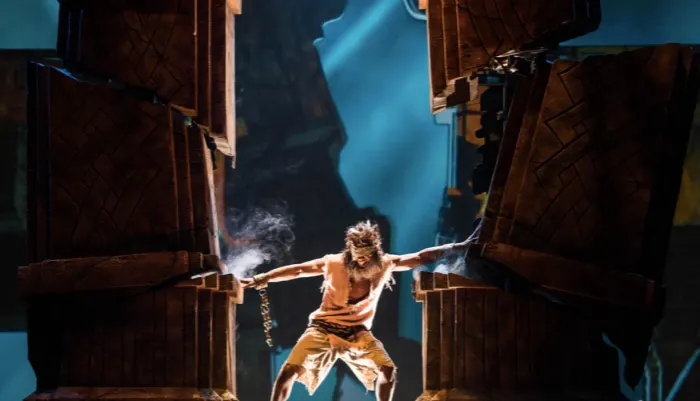 The theater itself is HUGE! From the moment you pull into the parking lot, everything will make your jaw drop. From the exquisite statues and gardens outside to the high ceilings and beautiful decorations inside, you will feel like you are in another place and time and almost as if you are in New York at a big fancy production.
Dolly Parton's Stampede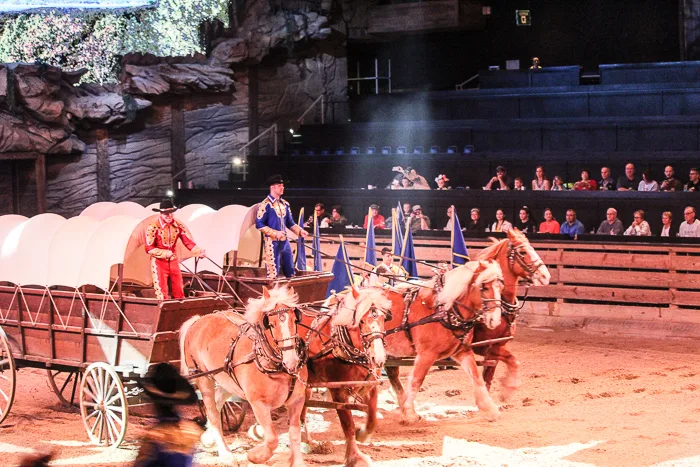 Dolly Parton's Stampede in Branson is the most visited Branson show and here's why. This family-friendly show tells the story of the wild west between the North and the South.
They go through the Indians, the buffalo, and also touch upon the Civil War. Not only that, but it even goes into detail regarding the move to the west through covered wagons, stagecoaches and more. It is definitely a dinner show that is full of amazing special effects!
The best part? There is a four-course meal that is fit for a king. The show offers so many amazing special effects as well as wonderful, talented performances, some of which the audience even takes part in!
Clay Cooper's Country Express
Clay Cooper's Country Express is a live Branson theatre with a show that is full of entertainment, laughter, and just plain old good music.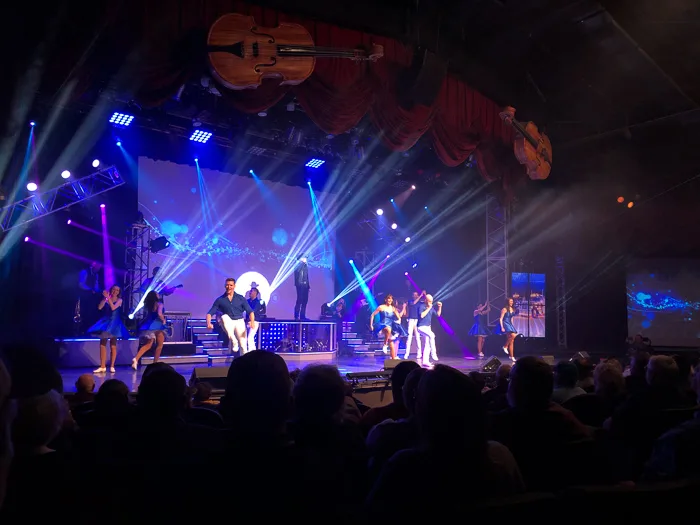 The name of this Live Branson Show may fool you because it says "country" in the name. While they do perform some of THE BEST country music — they also do tributes to some of my favorite eras and bands — Queen, Boy bands, girl power, today's top hits and more!
Showboat Branson Belle
Nothing prepared me for the amazing dinner and show we had aboard the Showboat Branson Belle. I want to go back!
Operating for almost twenty years now, the Showboat Branson Belle takes passengers on a two-hour tour of the gorgeous Table Rock Lake– you have to see it to really admire the beauty. Passengers eat dinner while onboard, with meals, prepared fresh in the ship's galley. There is live entertainment during the meal, followed by a chance to tour the ship and enjoy the views. After stretching your legs, the entertainment resumes with award-winning shows that celebrate our American heritage.
Best Restaurants in Branson
Florentina's Ristorante Italiano
Florentina's Ristorante Italiano has been around for almost 10 years. It is privately owned and offers a unique experience like no other in Branson, MO. In fact, if you are staying at Stone Castle Hotel and Conference Center, Florentina's is literally two minutes from the hotel.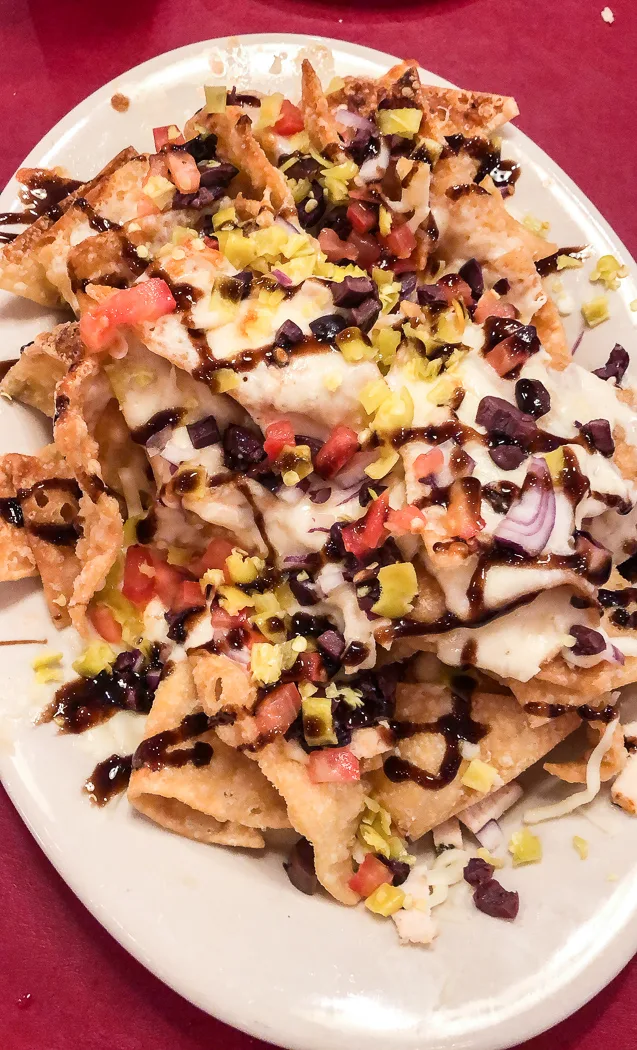 They have some of the best food you will eat in Branson — especially those Italian Nachos!
Fall Creek Steak and Catfish House
Fall Creek Steak and Catfish House is situated on Fall Creek which you can see from the dining room. Our seat was right by the window and made for a spectacular lunch view.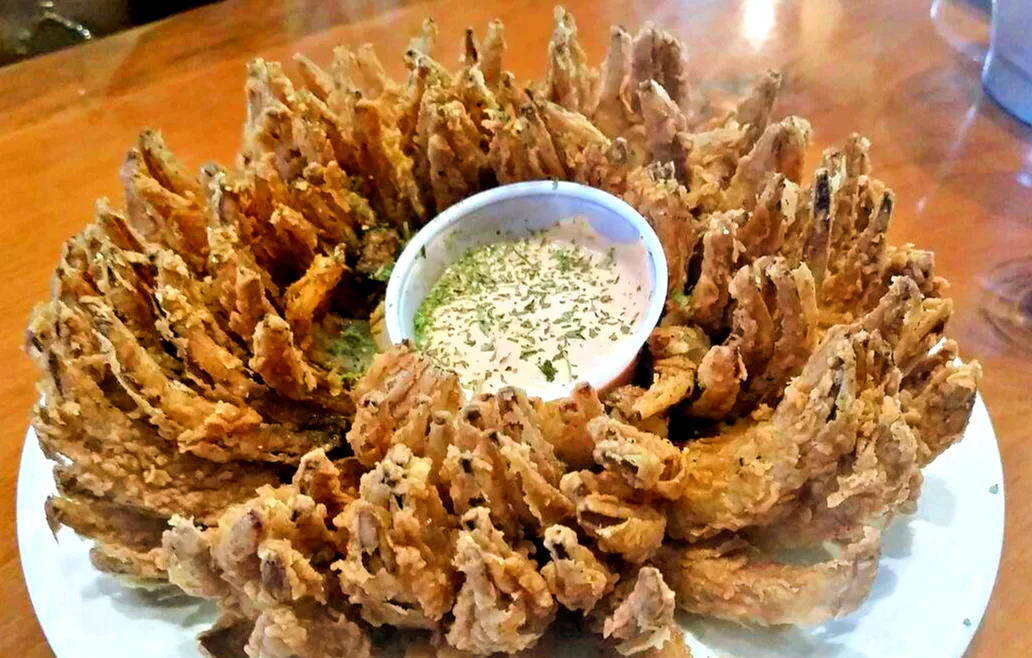 While this restaurant is known for its steaks and catfish, we were also treated to their special group lunch menu and some homemade cobbler as well.
Where to Stay
Stone Castle Hotel and Conference Center
The thing to note right away about Stone Castle is that is a unique and one-of-a-kind hotel experience at a very affordable price. There are knights and horses placed all throughout the hotel, both inside and outside. I mean, it is a castle, right?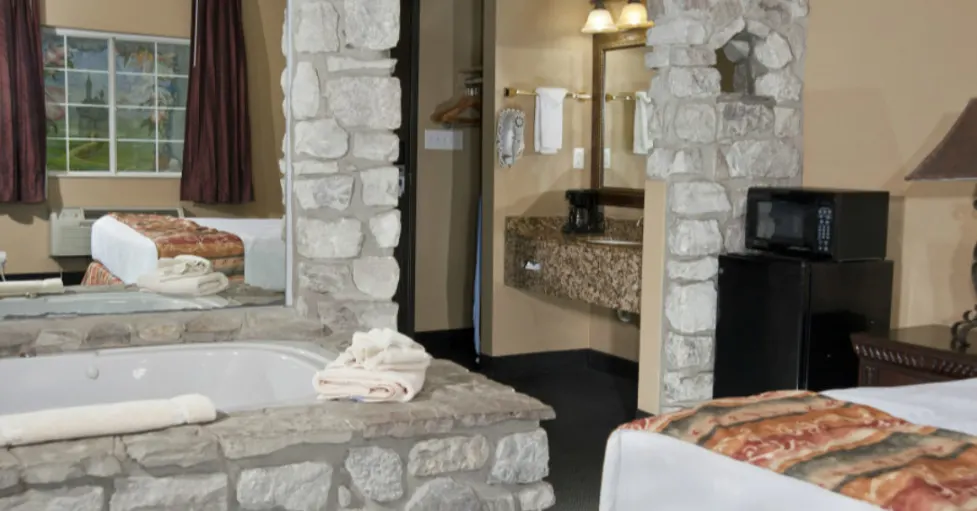 The hotel is located within minutes of just about everything which was awesome for us! In fact, if you are hungry, Florentina's is literally a 2-minute drive or a 7-minute walk from the hotel.
Grand Country Inn
There are many places to stay when you visit Branson, but my favorite was the Grand Country Inn. I loved it because it had EVERYTHING there. Shows, restaurants, shopping, swimming, places to play, and more. It was the perfect resort to stay.
They offer indoor and outdoor water parks for the kids, 3 different places to eat including real custard ice cream and pizza, 3 different mini-golf courses, a game room, bumper cars, and more.
This hotel is a kid's dream.
Branson is the perfect place to take your family on vacation, and if you need MORE reasons to visit here, check out my post on 5 Reasons You Should Visit Branson, Missouri.
So — what are you waiting for?