My recent stay at the Ritz Carlton Hotel Grande Lakes in Orlando, Florida was everything I expected it to be and more. Read on to find out about this gorgeous resort hotel and spa!
Last month while I was at Mom 2.0, I had my first experience of staying in a Ritz Carlton Hotel. I have stayed in fancy hotels before, but never before had I stayed in a luxury resort and spa hotel.
When my plane landed on a Tuesday night in Orlando, I headed to the Ritz Carlton Hotel which is about a 20 minute drive from the airport. When the driver pulled up, I was in awe. The front of the hotel is stunning.
All the palm trees surrounding the entrance, as well as the gorgeous backdrop setting make this one of the classiest and relaxing hotels I have ever stayed in.
Take a Peek at the Inside of the Ritz Carlton Hotel
Lobby
The Lobby inside the Ritz Carlton Hotel is absolutely breathtaking. There are marble looking floors and columns everywhere, and the gold and cream colors are purely magical.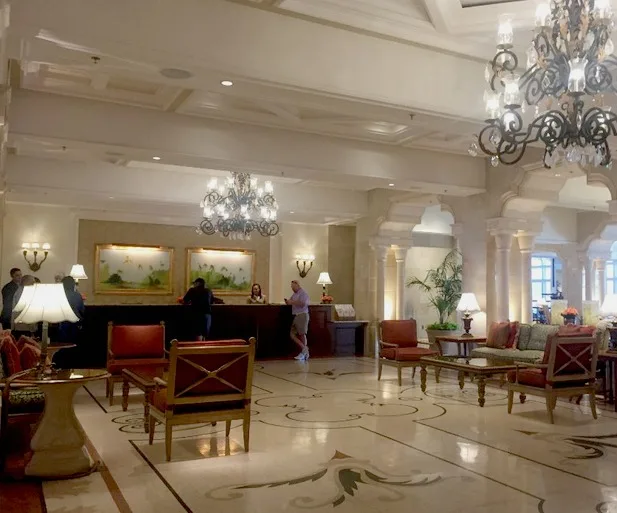 While we were here, we came through the lobby one day and found this awesome Candy Bar sitting out for everyone to enjoy.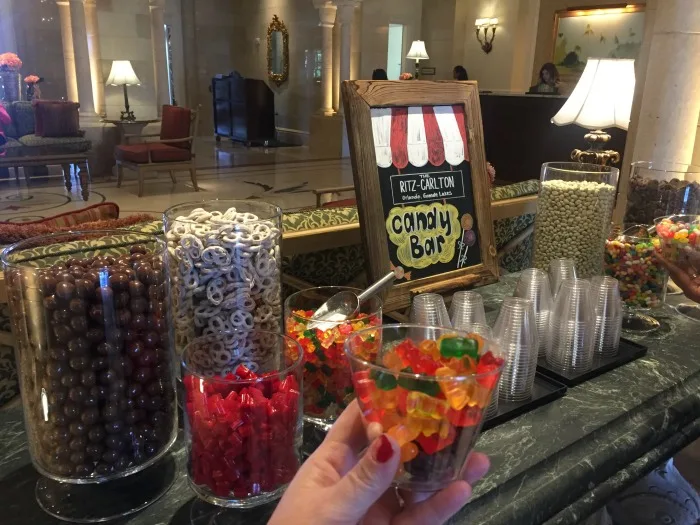 Yep — I am a true lover of gummy bears, so you know I tore that bar up!
They also have a commons area where you can sit and relax. You can also order food here and in the morning, they offer Pete's Coffee — perfect for this early riser!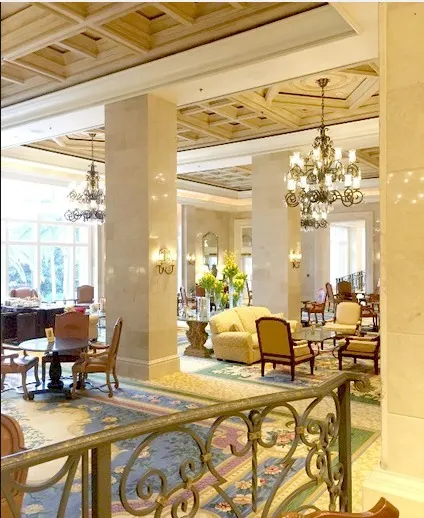 The Rooms at the Ritz Carlton Hotel

I am not sure what most of the rooms at the Ritz Carlton Hotel look like, but ours was gorgeous. Not only did we have 2 queen beds that were some of the most comfortable beds I had ever slept in.
But each room also offers a chaise lounge, a desk, and a beautiful balcony view of the grounds. One morning we woke up pretty early and we were able to catch the sunrise.
It was purely magical.
I could look at those cotton candy pink skies every single day.
Bathrooms in hotels do not need to be small or cramped, and you do not have to worry about that here because each of the rooms are huge. You have a separate area for the toilet, and the glass shower has plenty of room.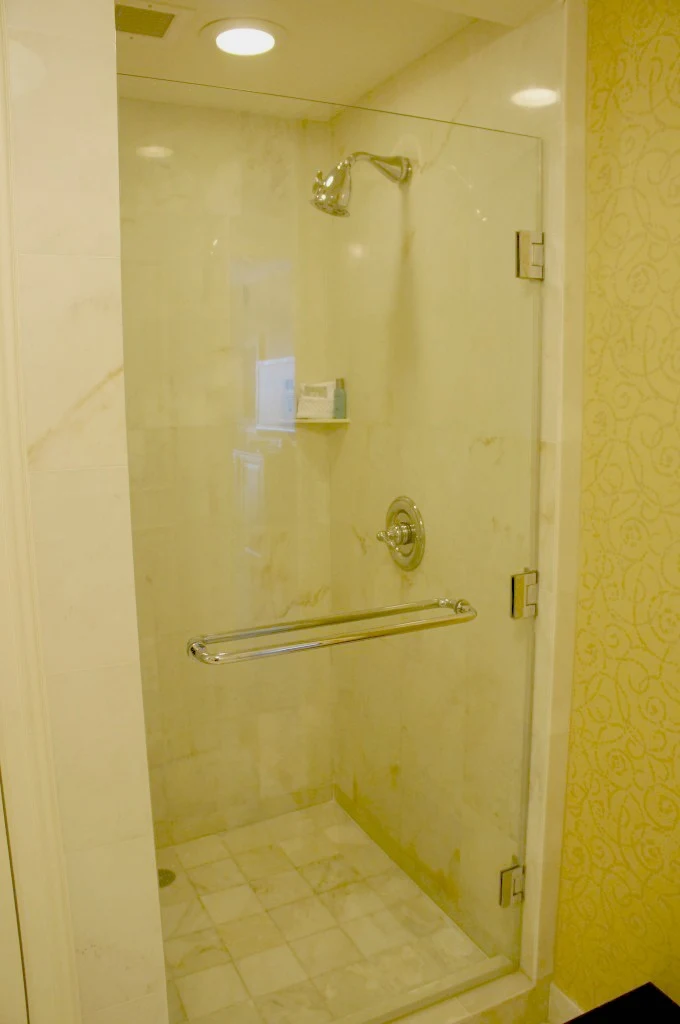 The Grounds
One of the things I really loved about the Ritz Carlton Hotel was the grounds itself.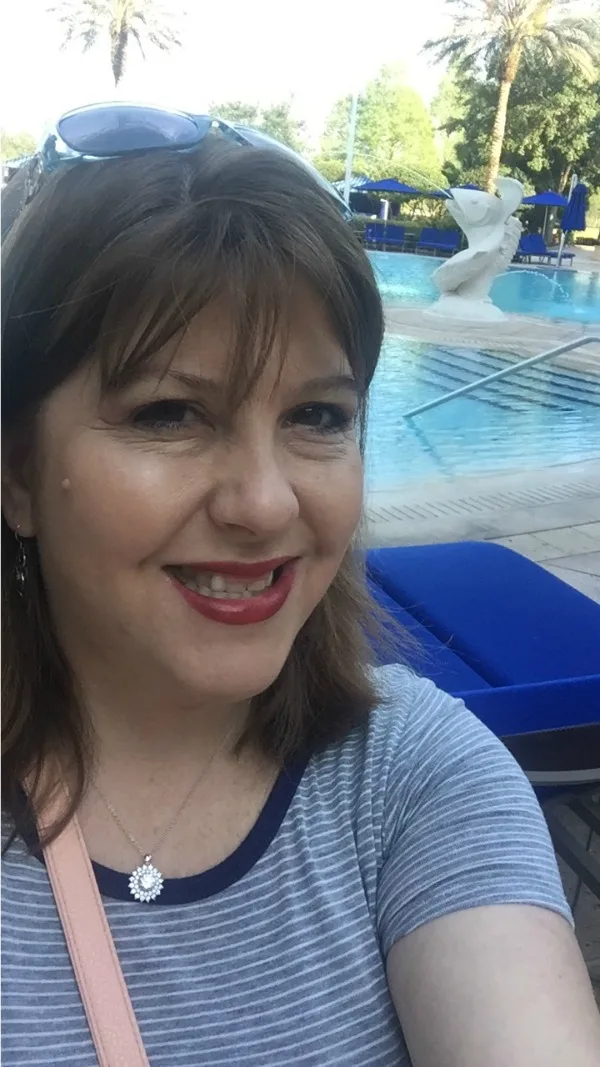 One morning I walked all over the grounds taking photo after photo of some very gorgeous areas, including the pool. Not only do they have a pool, but they also offer a lazy river!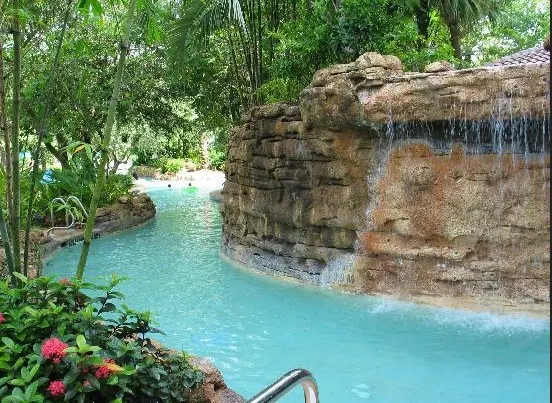 I did not get to dive in and experience it while there, but next time I definitely will do just that!
The Food
The Ritz Carlton has a few restaurants on site. The food here is phenomenal and I think it is because they use local farms to provide the food for their menu.
I had breakfast at the Highball & Harvest. Eggs Benedict has always been a favorite dish of mine, and their version did not disappoint!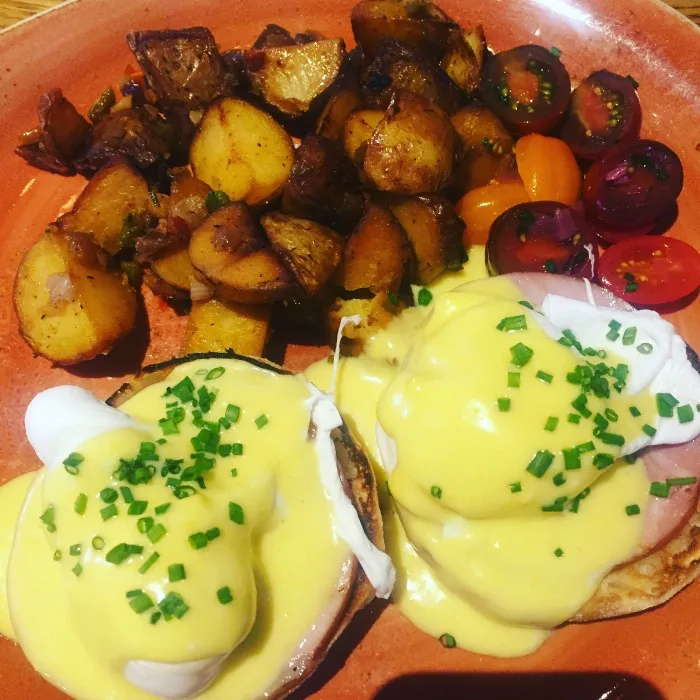 My first night I arrived, I also was able to eat a very late dinner one evening in the Commons area where I had Beef Sliders and they were super delicious!
The Spa at Ritz Carlton Hotel

Normally wherever I go, I always make it a point to try out the spa, but on this trip I did not. Instead, I took a yoga class which was equally as amazing (provided by the conference I was attending).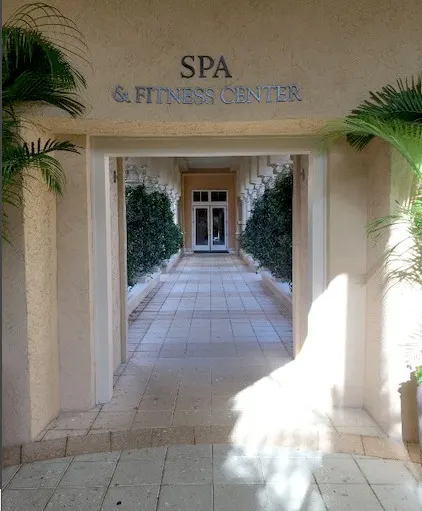 While I wasn't able to get a massage this time around, I did indulge in a morning of yoga in the gardens across from the spa center.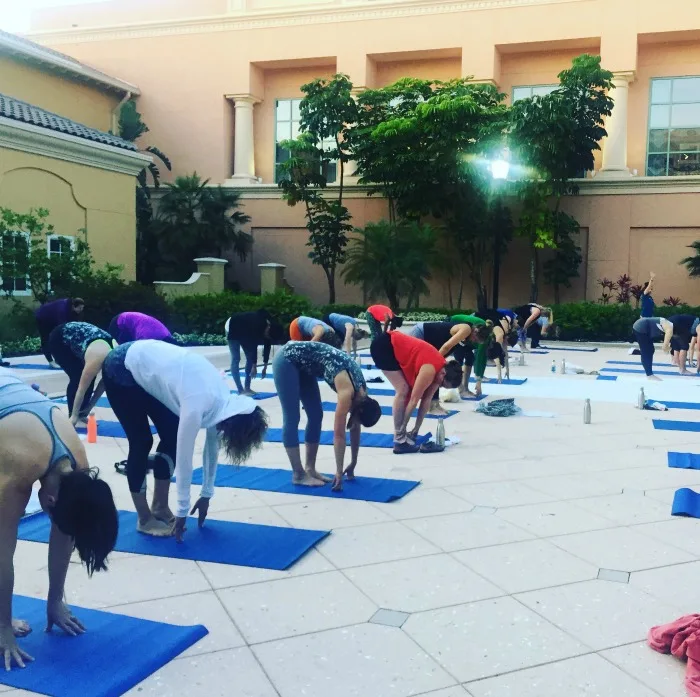 It was so cool being able to just unwind and relax. This tells me that I really need to go on a relaxing retreat soon. Because this day was exactly what the doctor ordered for me.
If you are going to be traveling to the Orlando area, check into the Ritz Carlton Hotel. You will not regret your stay here at all. Click here to learn more and reserve a stay.