We received complimentary tickets to view the Creation Museum in exchange for this post. No other compensation was received. All opinions listed are my own.
In June, my family I headed to Hebron, KY to view the Creation Museum. This is somewhere that we have always wanted to visit, but just never made the time to go.
If you are like me, let me tell you — make the time to go! It was simply amazing. If you want proof, check out these 10 things you need to see at the Creation Museum.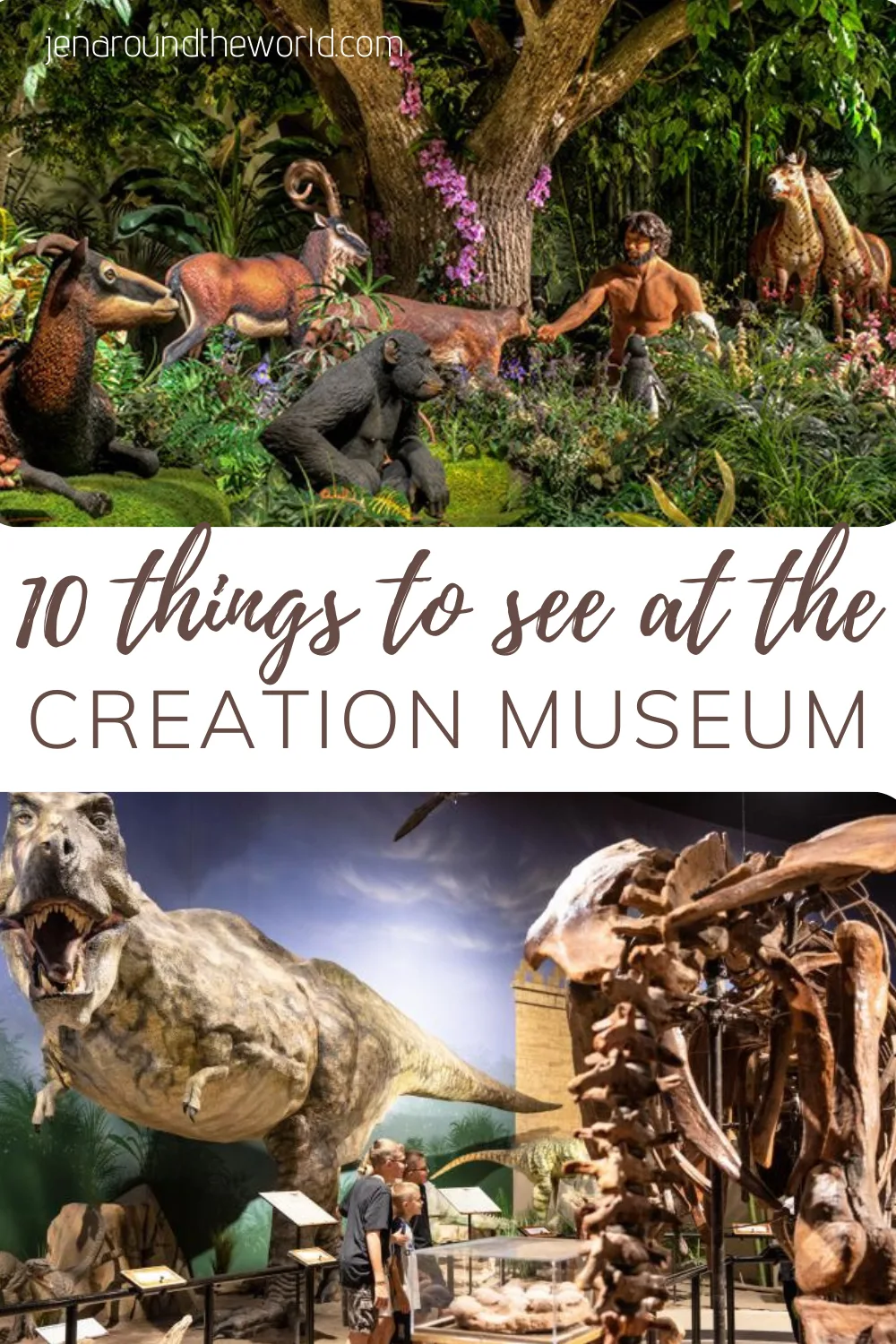 10 Things You Need to See at the Creation Museum
1. Petting Zoo
My daughter loves animals, so when she found out that the Creation Museum had a petting zoo, she made sure that we made our way out there to visit and feed the animals.
Those animals could not get enough of her love and food! She had so much fun feeding the zonkey, zebra, camels, and more. Exotic animals that you don't usually see is what they have at the petting zoo.
2. Noah's Ark Exhibit
The Noah's Ark Exhibit really was like being on the ship. The size of it, the realistic animals and figures really made the story of Noah's Ark come to life.
3. Adam and Eve and the Garden of Eden
I think this was one of my favorite exhibits.
It goes through the entire first part of Genesis. I could hear my kids excitedly talking about all the things we had read in the Bible. When we came upon the serpent in the tree, it really hit home for them about when sin entered the world.
4. Planetarium
The planetarium was so fun. We watched a Biblical animation of the stars and space. While I could not take pictures in there, I highly recommend visiting this portion of the tour. It is a great way to bring home astronomy learning for your kids.
5. The Dinosaurs
One of Kayla's favorite portions of the Creation Museum was the Dinosaurs.
The T-Rex and the Raptor were her two favorites. Just standing close to the dinos and really realizing how big they were will have you thinking twice about ever walking upon one.
Reading about when they existed gave the kids a new perspective regarding their time here on earth.
6. The Gardens
My daughter had more fun looking at all the waterfalls and flowers in the botanical gardens outside.
While we were outside viewing the flowers and such, there was a wedding going on. It was then that I found out that a lot of people have their weddings at the Creation Museum. You can rent the facilities. How cool is that?
7. All the plaques and wall murals
Stephen and I had more fun reading and learning from the murals on the walls.
I learned about so many things that I have always questioned. Ken Ham and others have done a fabulous job laying it all out.
8. The shows
All the shows we got to see I was not allowed to take pictures of, but I must tell you NOT to pass them up. They are all simply amazing and will really expound on all the things you know about God.
9. Hands On Exibits
There are a ton of hands on exhibits for your kids to participate in along the tour. That is a definite must, especially if you have little ones.
10. Dragon Hall Bookstore
I loved visiting the bookstore. It was here that I discovered what we would be doing for Science because I got to get a hands on feel and look at their God's Design Series.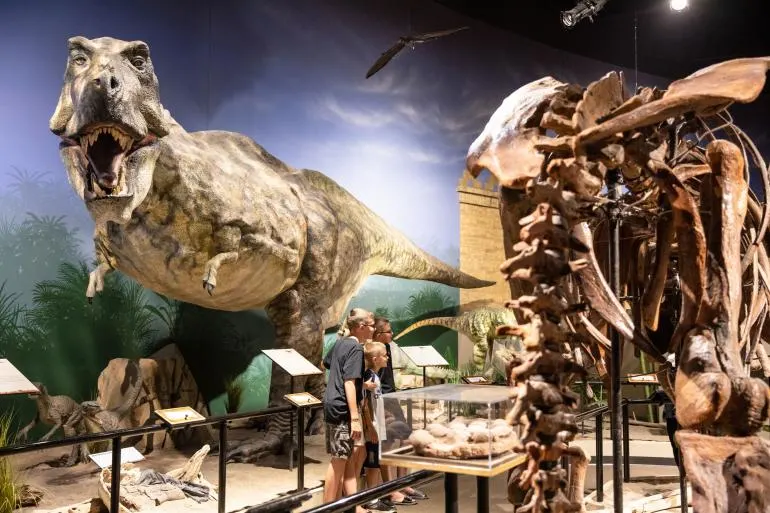 Stephen and I both found so many books and Bible studies that we wanted to purchase. Be sure and bring money with you so you can go home with a souvenir.
After visiting the Creation Musuem, my kids now have an even better grasp on how great their God is.
What about you? Have you ever been to the Creation Museum? What was your thoughts?