Thank you to the Harrodsburg/Mercer County Tourist Commission for hosting me for a trip to Harrodsburg KY where I visited these 9 unique shops. I cannot wait to go back and visit again!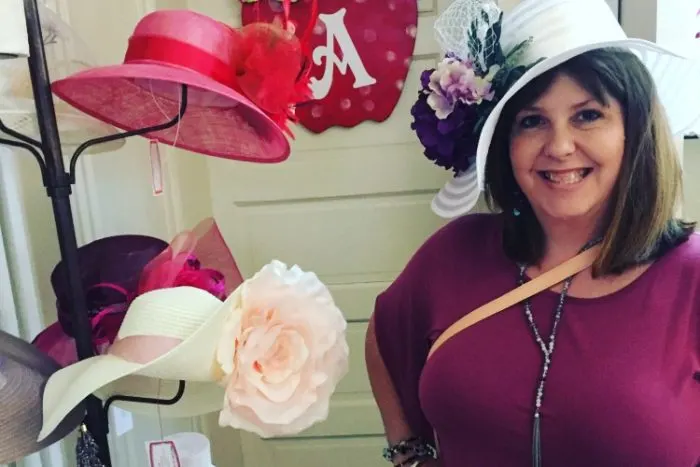 On my recent trip to Harrodsburg, KY where I spent a weekend hanging out with my best friend — we did a ton of shopping. We hit up so many different unique shops that I decided to write about them here and tell you about the uniqueness of each place!
9 Unique Shops You Need to Visit When You Travel to Harrodsburg, KY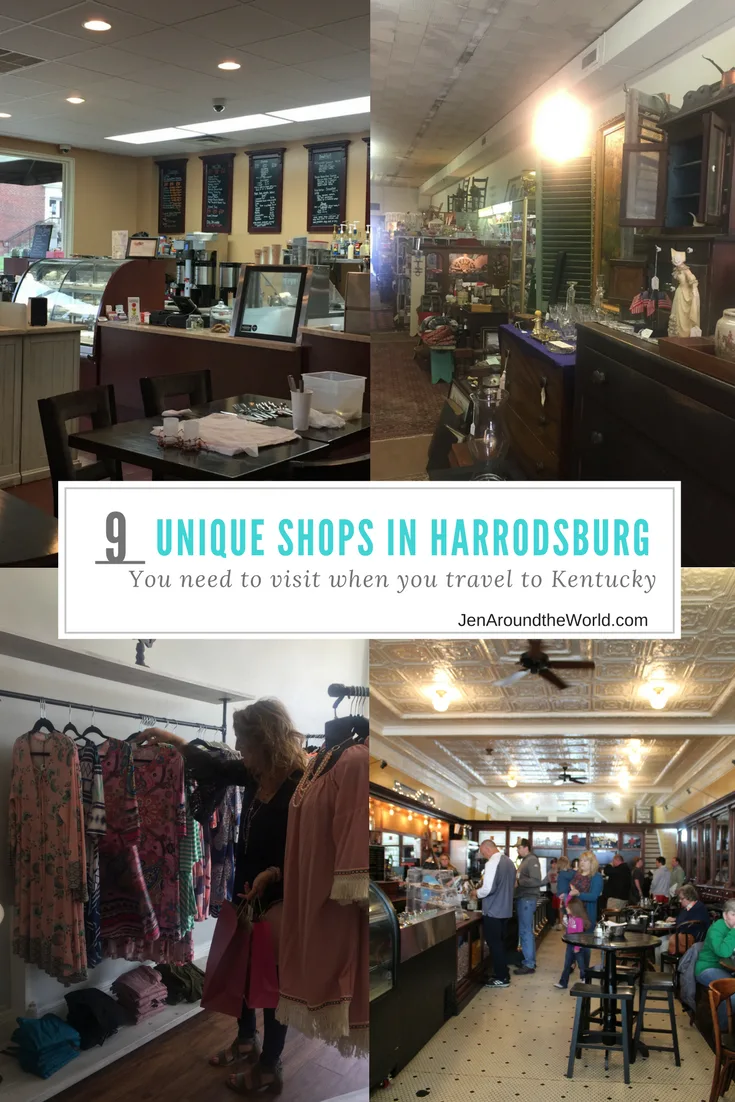 #1 Charmed Antiques
One of our first stops on our trip was to Charmed Antiques. The owner was very attentive and helped me pick out the perfect gift for my home. You might have seen these little beauties in a couple of my recipe posts — Summer Berry Parfait and Brazilian Limeade.
#2 J. Sampson Antiques and Books
One of the most eclectic shops I visited was J. Sampson Antiques and books. If you are a lover of books and antiques, this is the perfect shop to visit. The whole back of the store is a book store with tons of older antique books. I even found a typewriter that I seriously wanted to take home.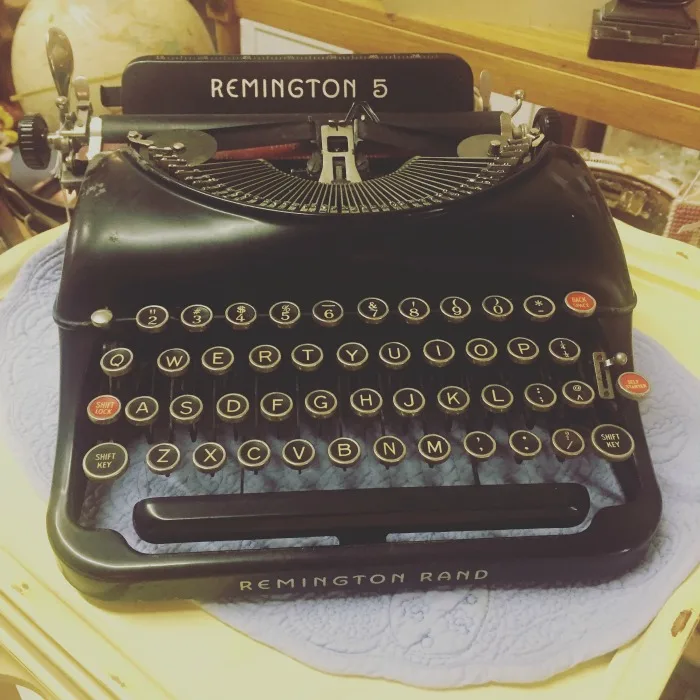 The prices here are great. There are many things to choose from and seriously — you could browse all day long.
#3 Lazy A Furnishings
Lazy A Furnishings is not a great big store, but they have a ton of different things here. Not only do they have antique furniture, beautiful antiques, but they also have a stuffed Boyds Bear collection out of this world. My friend bought two that reminded her of she and her husband.
#4 Back Porch Treasures Craft & Antique Mall
Our favorite of all the antique shops had to be Back Porch Treasures Craft & Antique Mall. We spent about 3 hours here because there was SO MUCH to see. I spent a ton of money here buying up all kinds of great food photography pieces.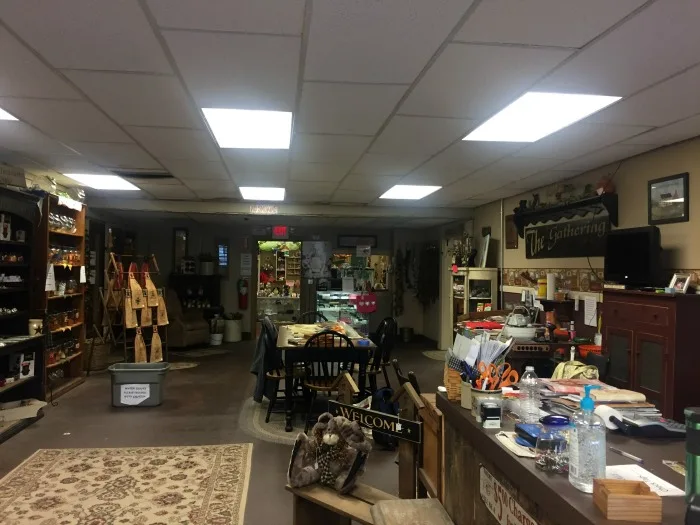 There are 4 large rooms FULL of fun stuff. This is one place you will definitely want to hit up!
#5 Beaumont Inn Gift Shop
Another great place to shop is The Beaumont Inn Gift Shop. After eating a hearty lunch at The Beaumont Inn, just step out of the dining room and across the hall to find some super cute and rustic gifts for friends and family.
#6 Brooke's Boutique
While we were shopping the downtown antique shops, we came upon Brooke's Boutique. I have fallen in love with shopping boutiques because the clothing is so beautiful but more than that, Brooke is an amazing person.
#7 Kentucky Fudge Company
Not only can you get a delicious lunch at the Kentucky Fudge Company, but you can shop here for fun gifts for yourself or your friends and family.
Not only did I purchase a bunch of their $3 tubs of fudge, but I found THE cutest clay coffee magnets that HAD to come home with me.
#8 Shaker Village Gift Shop
The Shaker Village Gift Shop has some really great finds — cookbooks, jams and jellies, homemade soaps and more. We bought a couple of jars of salsa and jellies while we stayed here last year.
#9 Harrodsburg Harvest Coffee
Our last stop before heading home, we discovered a beautiful little coffee shop that not only sells sweets and coffee, but fun teas and coffee gifts as well.
Photo Credits Harrodsburg Harvest Coffee
If you visit Harrodsburg, Ky — be sure to hit up these amazing places to shop. You will always find something fun and eclectic there!