Thank you to Georgetown/Scott County Tourism for providing a complimentary lunch at Broussard's Delta Kitchen. All opinions listed are 100% my own.
If dining at Broussard's Delta Kitchen has inspired you to start a Southern-style restaurant of your own, exploring LegalZoom alternatives can help you with the business set-up, allowing you to focus more on creating mouth-watering recipes.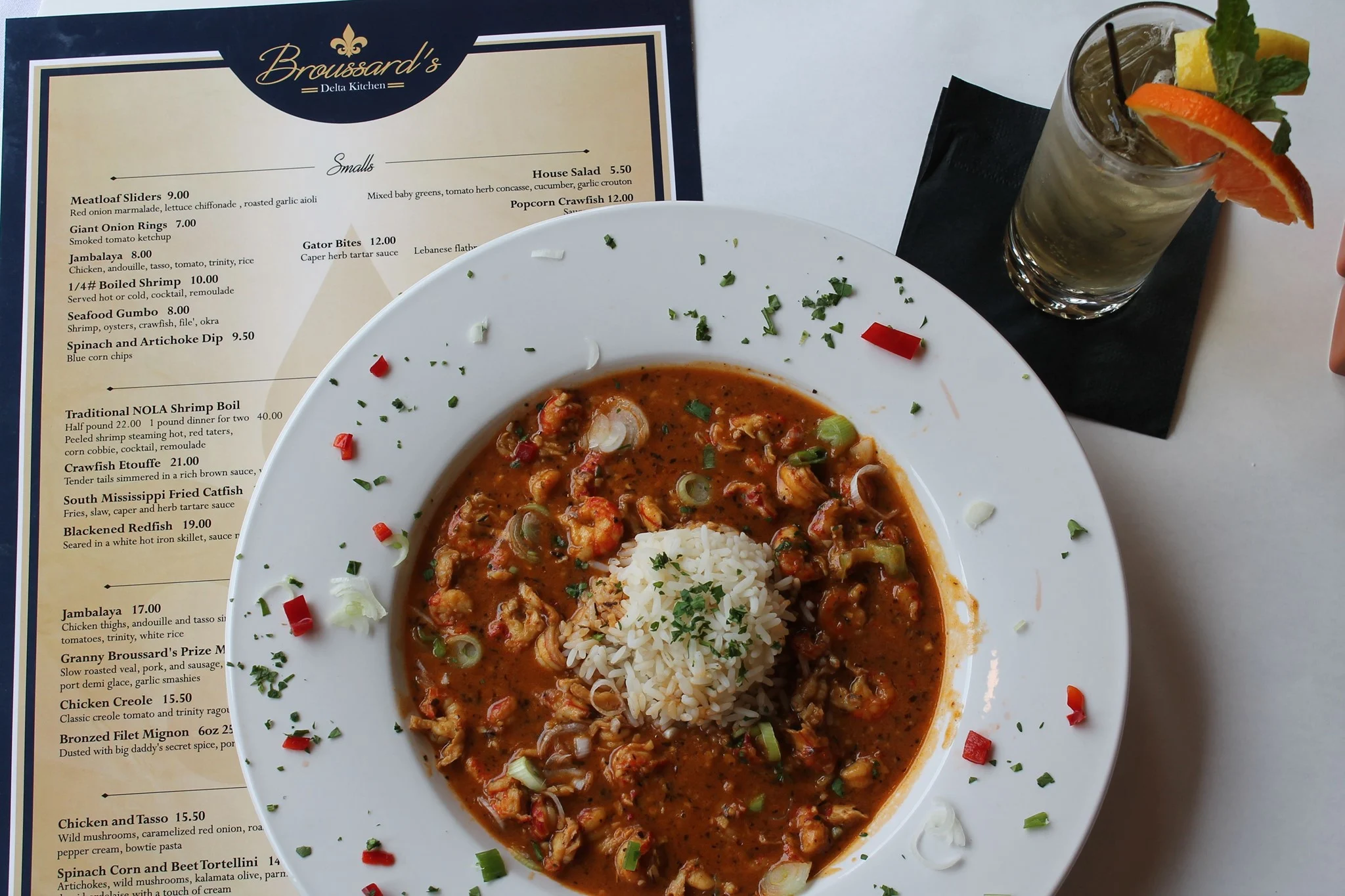 During my visit to Georgetown, KY a couple of weeks ago, I had the pleasure of eating lunch at one of their newest restaurants — Broussard's Delta Kitchen.
Broussard's has only been open since May, but the cuisine that they are serving up is full of flavor — both from the Southern standpoint and also from a classy standpoint.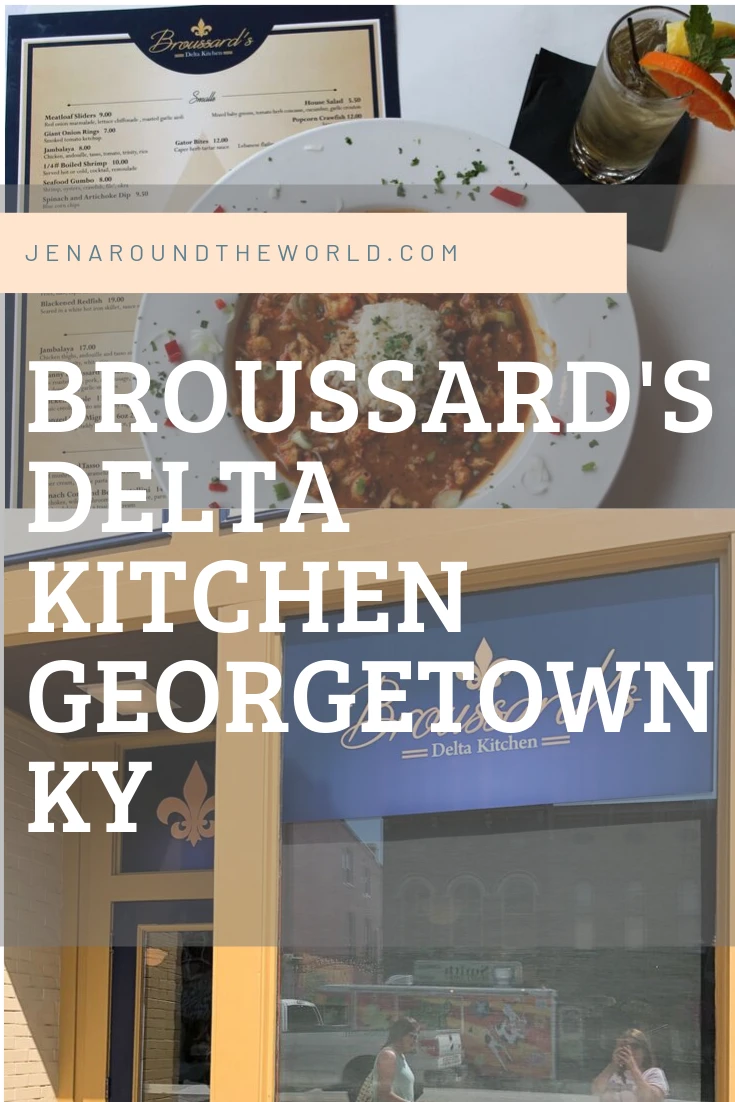 The Atmosphere at Broussard's Delta Kitchen
Broussard's Delta Kitchen is located on Main Street in Georgetown, KY. It's nestled among all the shops and businesses that you will find there.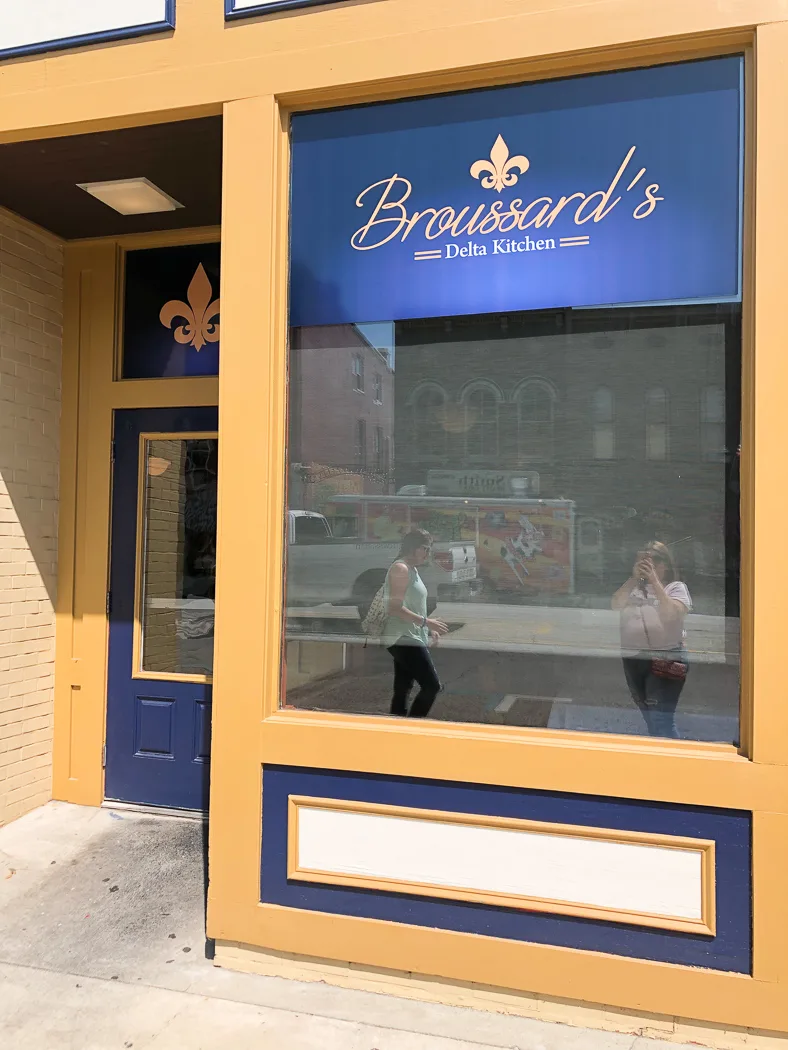 I love right away that it is right on the main strip, so after eating I can go and do some shopping (which is what I always do when I visit Georgetown).
Broussard's truly has a Southern feel — from the tastefully decorated restaurant to the food and the friendly staff who are more than willing to share their favorite dishes on the menu.
The Food at Broussard's Delta Kitchen
Once we got seated and started looking at the menu, everything looked fabulous. We couldn't make up our mind what to get so we asked our waitress and she immediately told us that an order of onion rings was a must — so we ordered them.
We had NO IDEA how big these onion rings would be but they were huge!
Now, I will tell you — I am picky about my onion rings. When a restaurant says they have amazing onion rings, I have to check them out. If they don't have the right "snap" — you know — when you bite the onion ring breaks, then I usually don't order anything else.
I cannot stand an onion ring that when you bite into it, the WHOLE onion comes out.
Not to worry because these onion rings were off the hook delicious!
We also ordered a couple of sandwiches. I got the French Dip and fries and my daughter always goes for a grilled cheese sandwich and fries.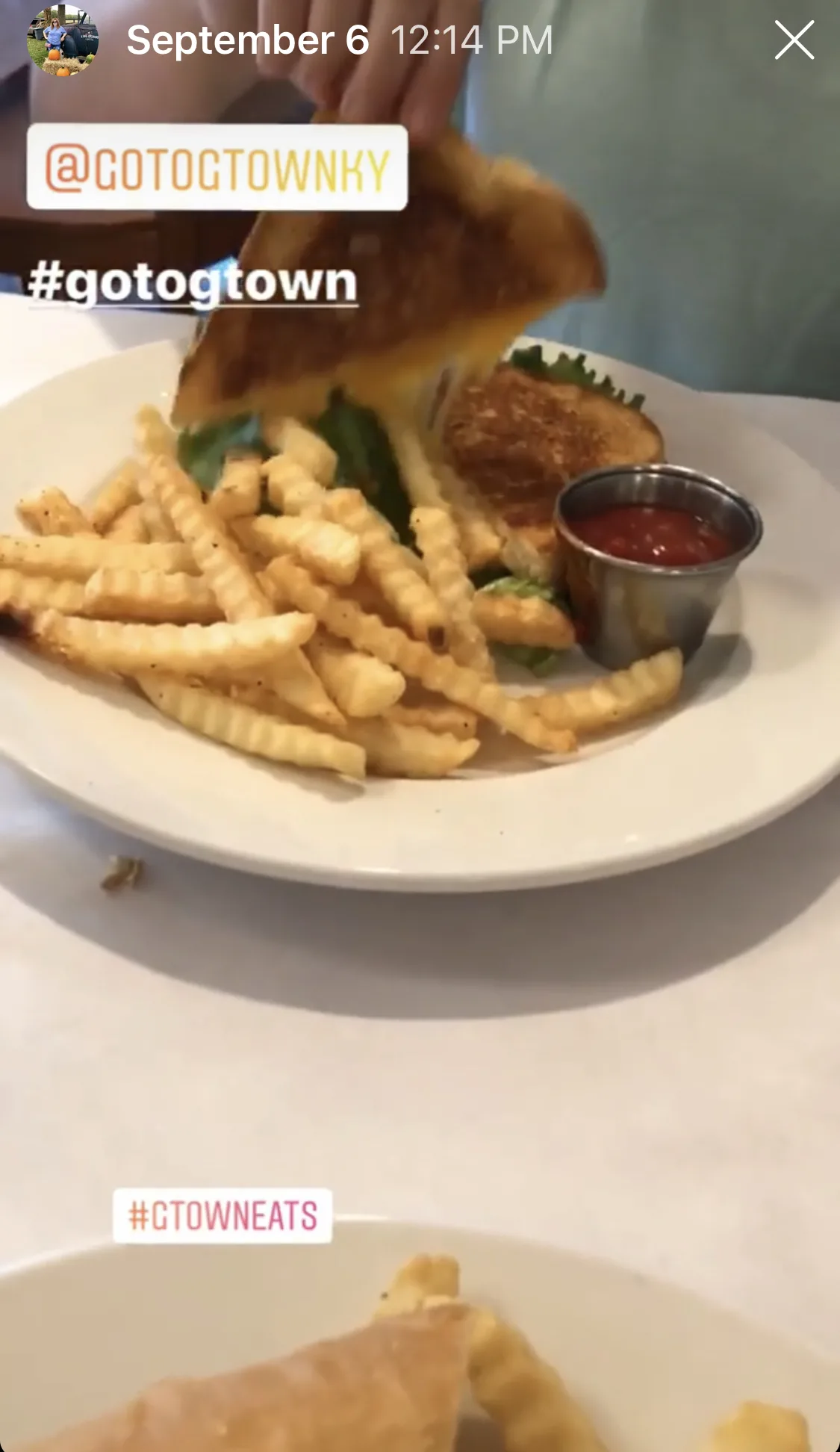 The sandwiches were so good and that aus jus for my french dip was the best that I had ever had.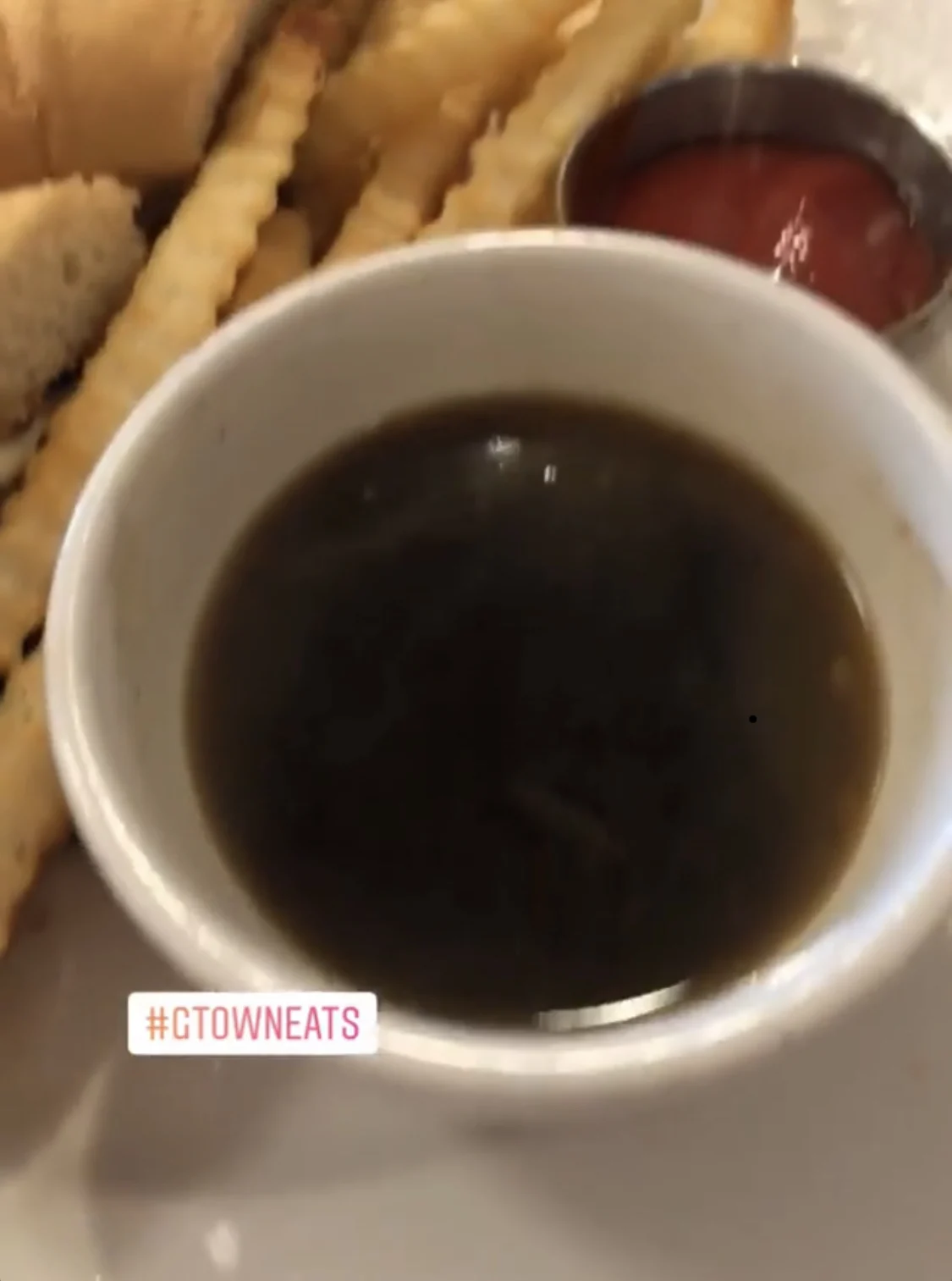 Sorry that those pictures are blurry but I took a video of our sandwiches — not photos. If you want to check out our delicious lunches, you can visit my Instagram Highlights for Georgetown here.
While we had lunch, I have heard nothing but rave reviews about the dinner. The desserts are to die for as well. We were full from our lunch and from the onion rings so we chose to skip dessert, but on my next visit to Georgetown, I will be coming to Broussard's Delta Kitchen for dinner and more!
The next time you visit Georgetown, KY, make plans to stop off at Broussard's Delta Kitchen and get you a little taste of the South! You will not be disappointed at all!
Visit them on Facebook here to get a look at the menu!