Visiting Georgetown Ky soon? Check out the best places to eat when you visit Georgetown, KY. There are so many amazing restaurants to choose from!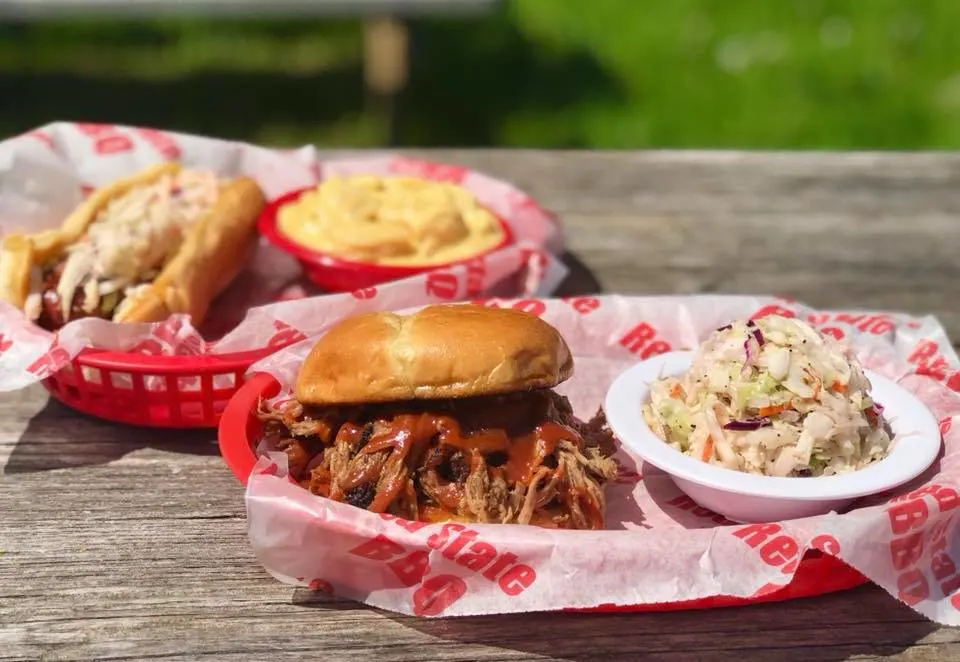 One thing about small towns that you can pretty much count on — especially if they are college towns is that they are going to have exceptional food.
During my trip to Georgetown, KY last year I was able to try some of that food. Let me just say right up front, all the food I tried was FANTASTIC.
Georgetown has some amazing places to eat — and the best part, whatever you are craving, I am sure they have a restaurant for it! Check out the list below and let me know if you have eaten at any of these places.
Not only do they have amazing places to eat, but there are so many amazing and best things to do in Georgetown, Ky! Click that link for a list of all the great things to see and do.
10 Best Restaurants in Georgetown KY
These are not in any particular order, just numbered 1-10.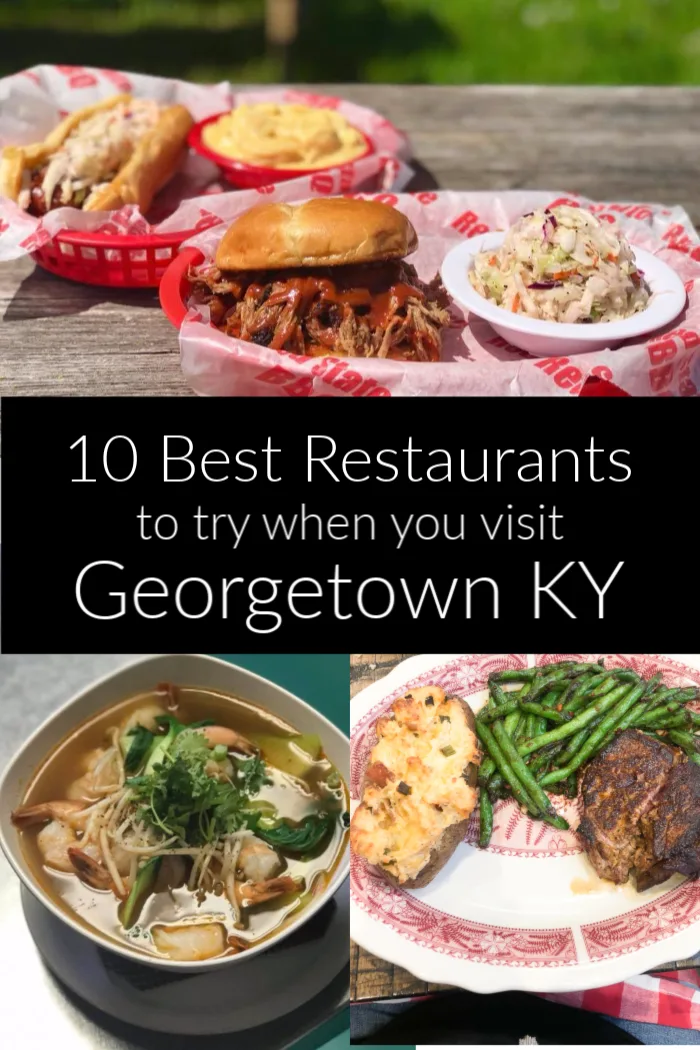 #1 Rodney's on Broadway
If you are looking for fine dining with an upscale feel, then you will want to eat at Rodney's on Broadway. Rodney's is a unique dining experience located in the heart of Georgetown.
The restaurant is housed in an old historic home. Rodney's opened in January 2011 and is owned and operated by Chef Rodney Jones and his wife Elizabeth Johnson-Jones. Chef Rodney has over 30 years of experience as a chef — and you can seriously tell it in the food he creates.
#2 Galvin's on Main
Galvin's on Main is a family owned and operated restaurant that opened their doors for the first time in 2008, and since then have been rocking some delicious food, rustic whiskey barrel decor, and more.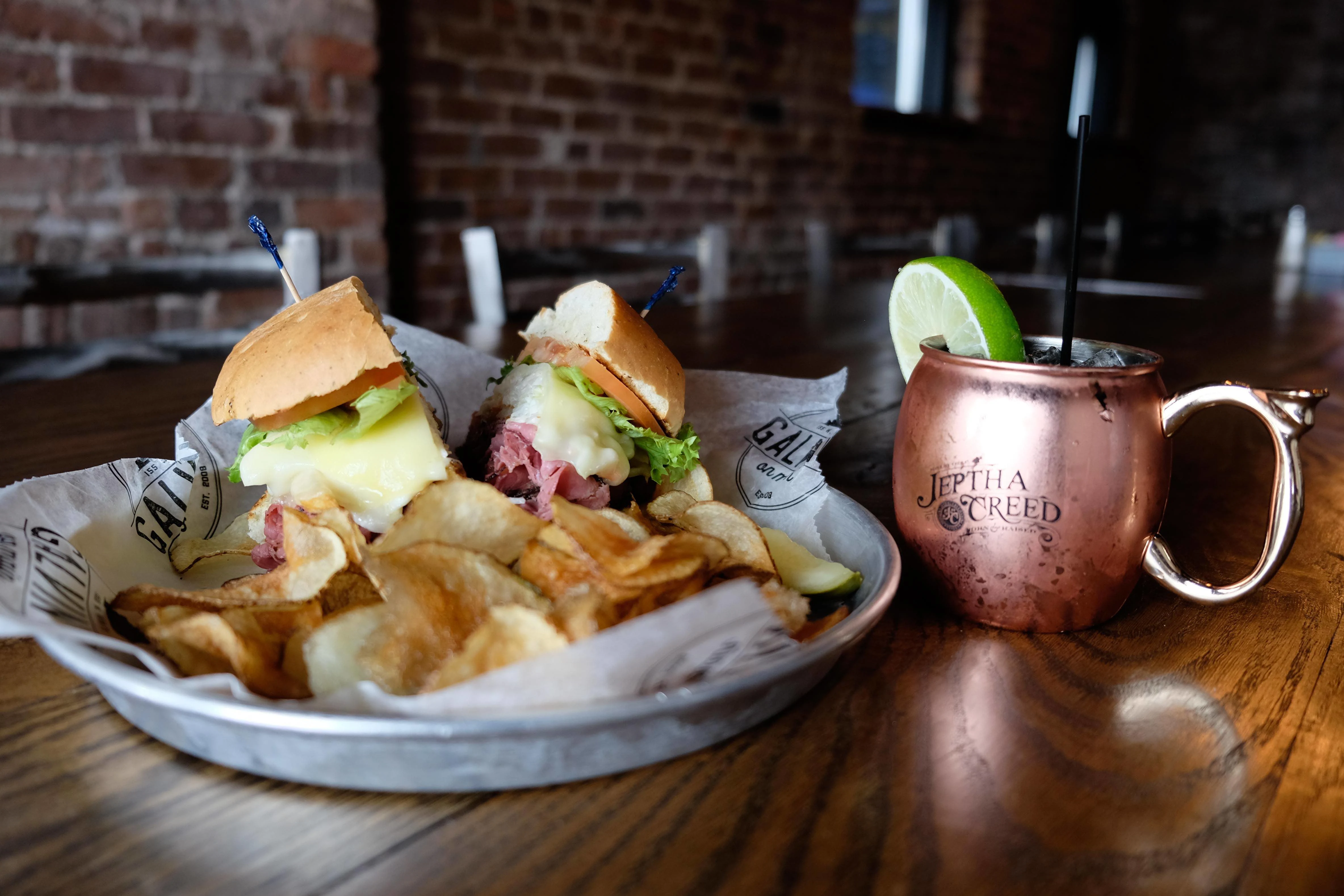 Outside, the name of the building immediately catches your eye. The sign is made of whiskey barrels and really stands out. The front of the building fits in with the downtown decor but has a saloon type feel.
Once you walk inside, the smell of incredible food will taunt you.
#3 Josie's
I fell in love with Josie's. The atmosphere here is everything I could want and more in a restaurant. The food though? WOAH! It was so good and so fresh.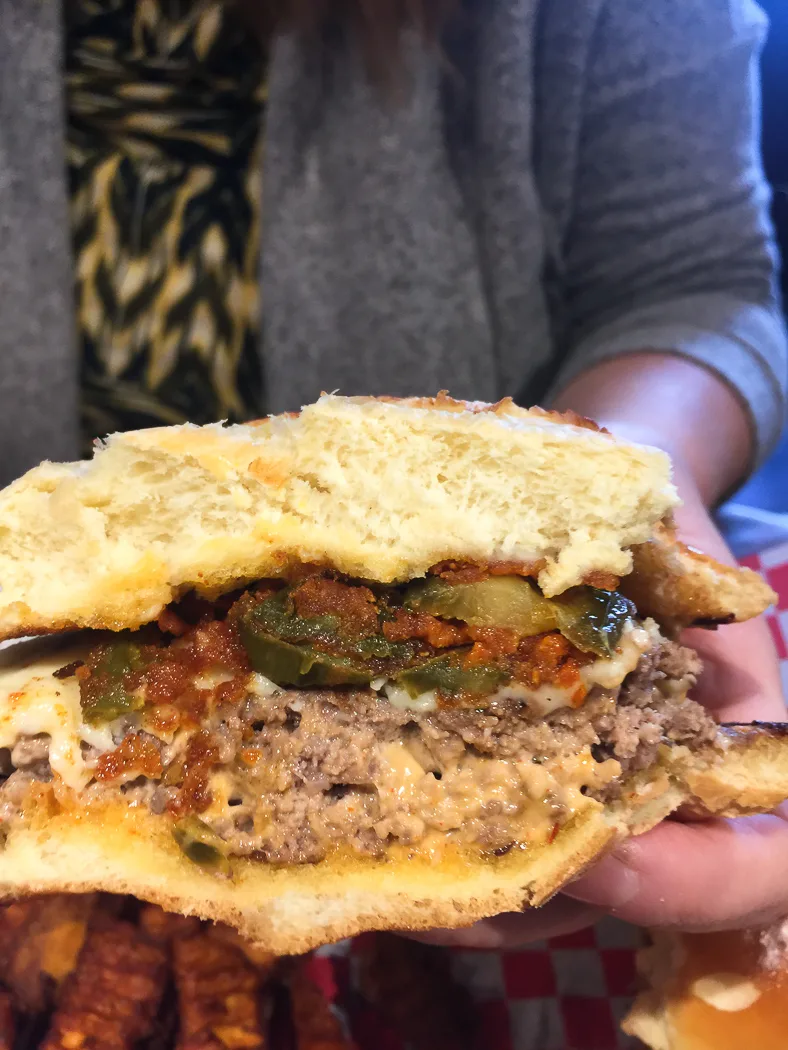 Our waitress told me that they hand spank their beef — which means that every single burger is freshly patted out. Our spicy jalapeno burger was so juicy and so delicious. And don't get me started on those sweet potato fries.
#4 Local Feed
This farm to table restaurant sources all of their food straight from local farmers and stores. If you visit here, there are two things for sure you need to get — the fried chicken and the mac and cheese.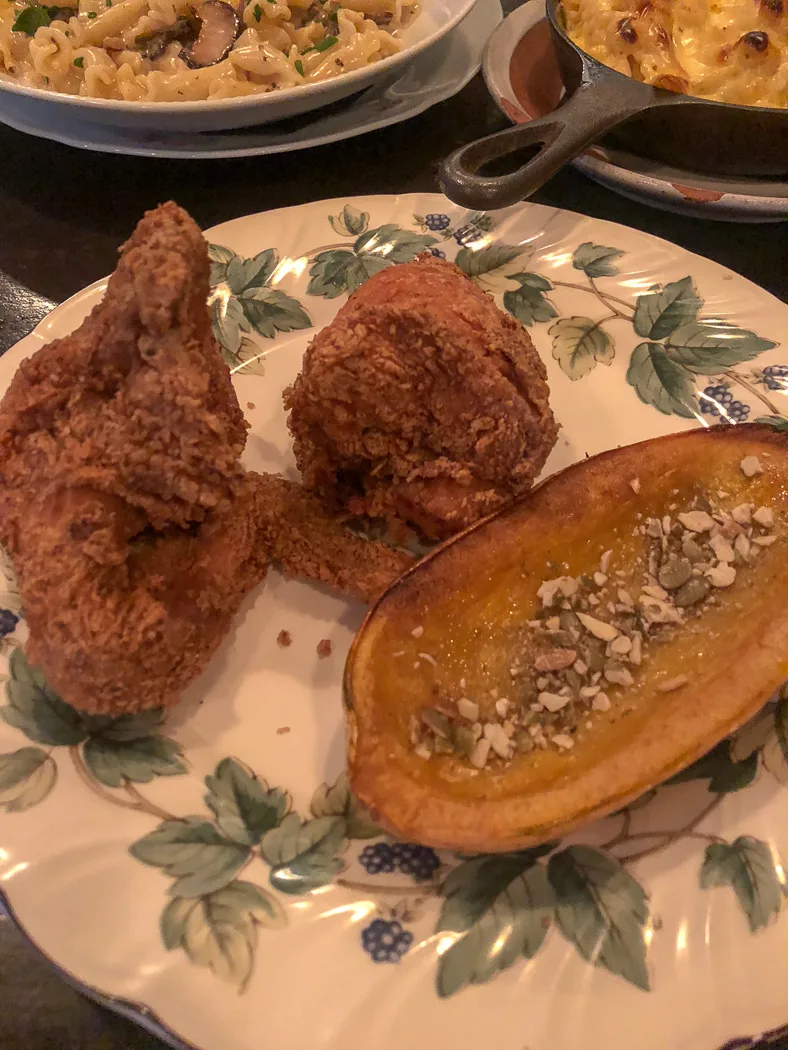 Both had me literally passed out on the floor. It was THAT GOOD. If you're a fan of empowering locals through traveling, then this is a must visit for you.
#5 Fava's
Fava's was another diner location. We visited here on Sunday morning before leaving town. We got coffee and chatted with the waitress and bought some delicious local jellies.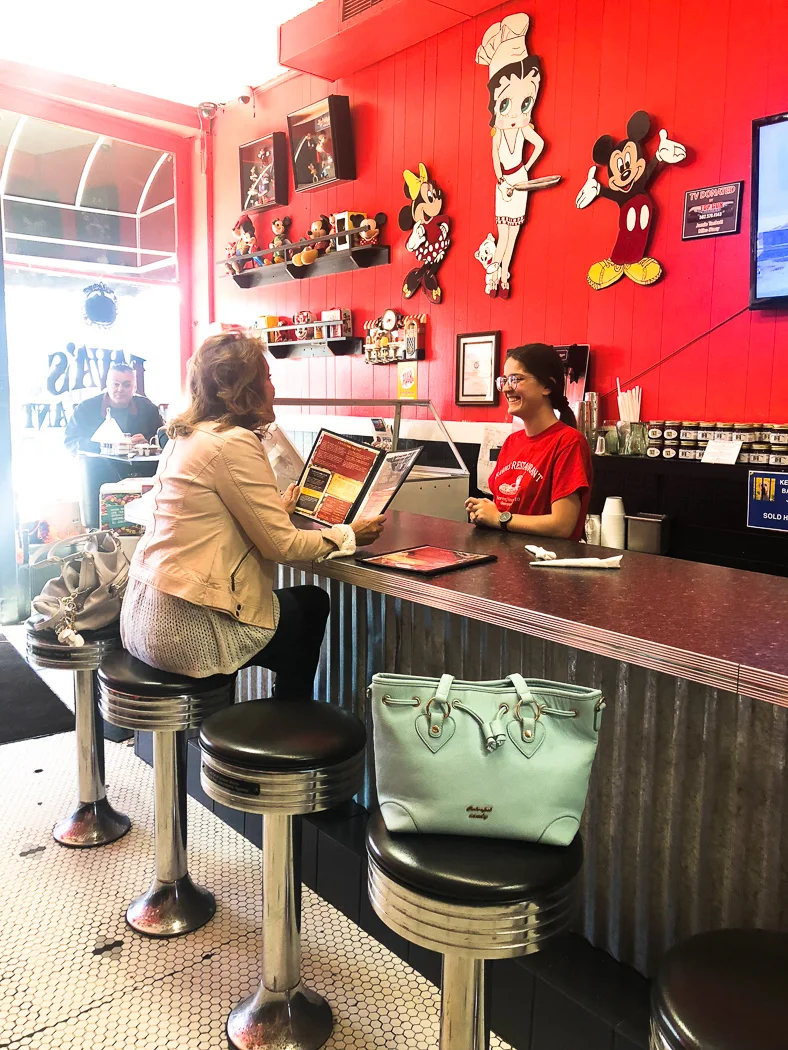 This is pure diner food here, but according to the locals eating there during our visit — it is a fan favorite. We arrived right as the restaurant opened and within minutes, it was standing room only.
#6 Cattleman's Roadhouse
When I asked around about what were some favorite restaurants in Georgetown, Cattleman's Roadhouse kept coming up again and again.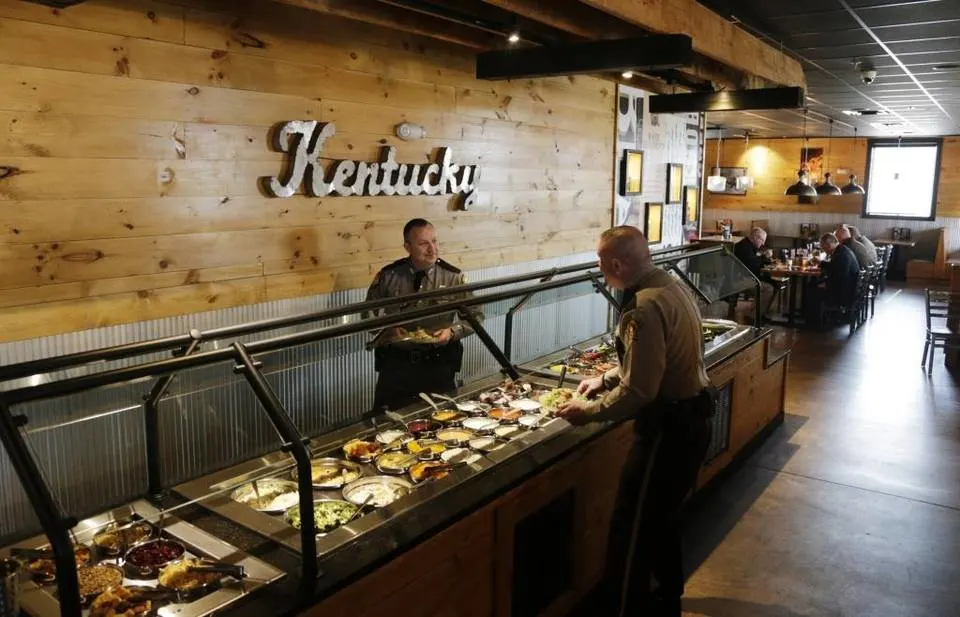 I have been told that they have a wonderful salad bar, delicious entrees, and very friendly staff. The restaurant is decorated with western decor and also has a cozy fireplace. Many visitors say this is a great place to eat because it is only a few steps from several hotels.
#7 Fatkat's Pizzeria
Every delicious bite of food at FatKats Pizzeria is created locally and cooked to order with the freshest ingredients just for you.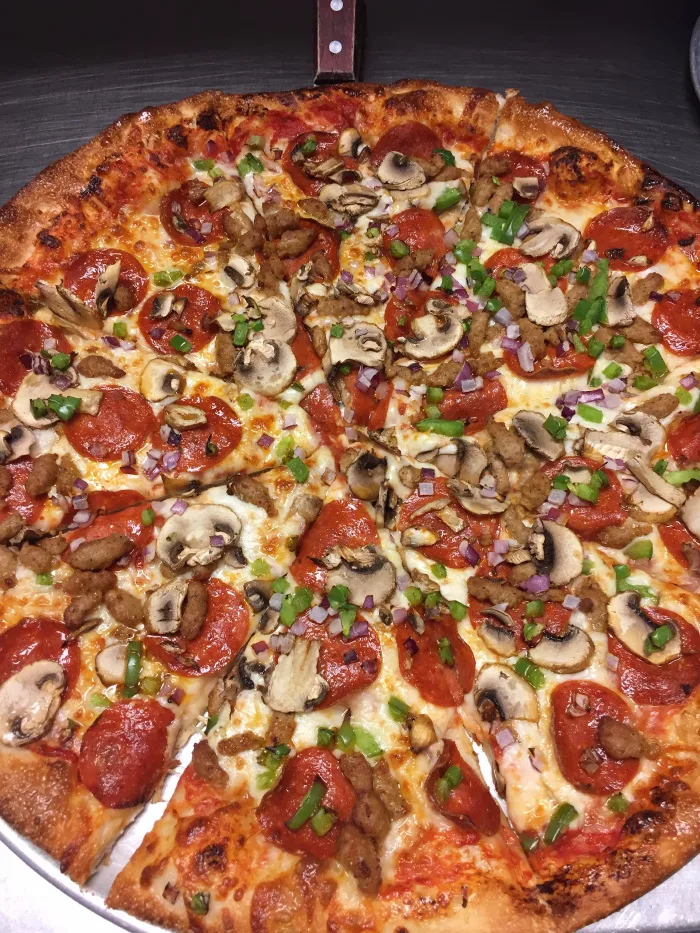 FatKats Pizzeria & Restaurant is the two-time winner of BEST PIZZA MIDWEST, three-time winner of BEST PIZZA CENTRAL KY and has been voted best pizza in Georgetown!!!
#8 Formaggio Italiano
At Formaggio Italiano, you are going to get a little taste of Italy right here in Georgetown! At Formaggio's they strive to make quality dishes using the freshest ingredients and serving it at an affordable price.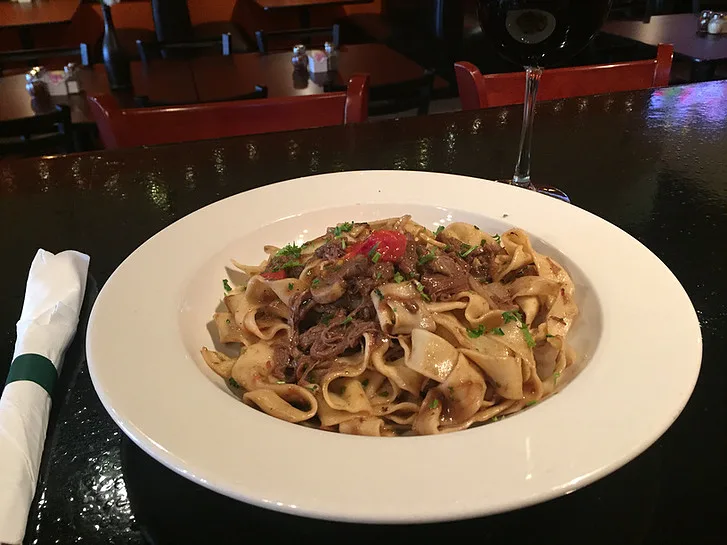 Many people almost miss this place, but after reading the reviews on Trip Advisor, you will be able to understand why this restaurant made the cut!
#9 Red State BBQ
People often ask where the name Red State comes from. Truth be told it came about as an offhand comment between friends. While watching the election returns one night Scott turned to a friend and said, "You ever notice how all the good barbecue comes from the Red State?" And there the name was born.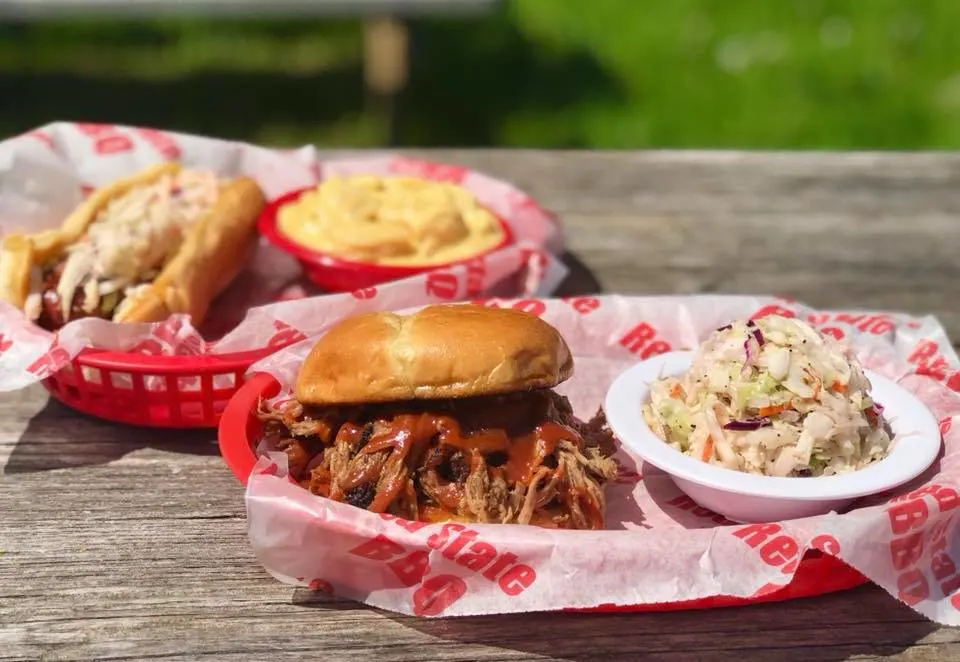 They have won a ton of awards for the most excellent bbq in Kentucky. Y'all just have to check them out. I have heard that the pulled chicken is fabulous and they have pretzels and beer cheese. I am there for real.
#10 Thai Garden Restaurant
If you are looking for a delicious Thai restaurant nestled in the heart of Georgetown, KY then look no further than Thai Garden Restaurant.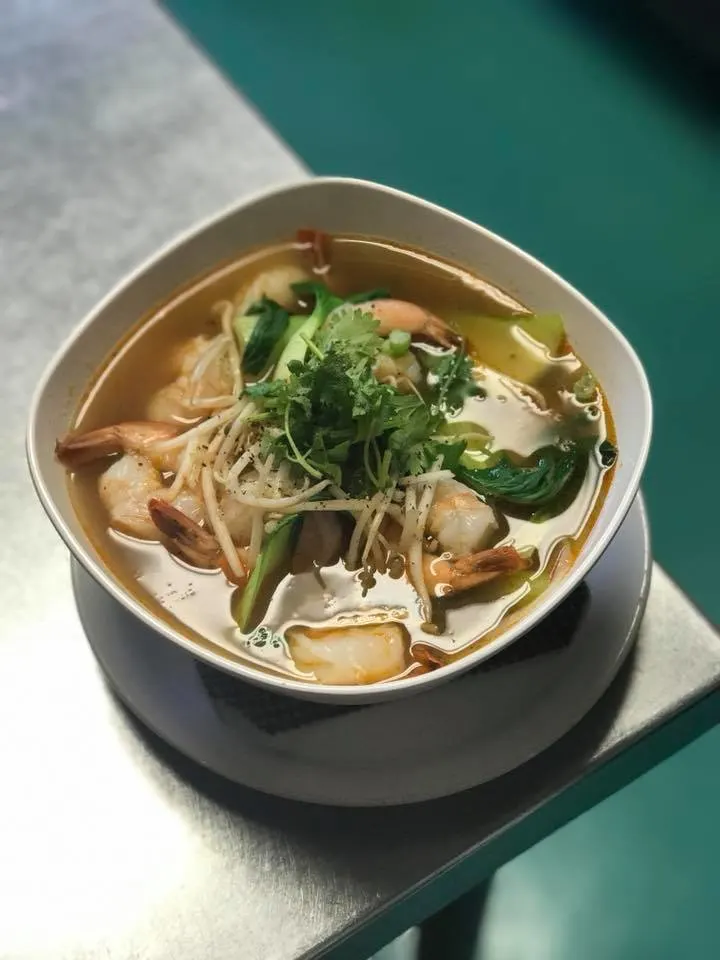 From all the reviews I read over on Trip Advisor, their food and restaurant have some great flavor and flare.
Local Favorites
Here are a few restaurants that locals who live in Georgetown say that you do not want to miss! I plan on checking some of these out on my next visit to Georgetown in September.
Spotz Gelato
Spotz Gelato opened in Spring 2019 and offer handcrafted, small-batch award-winning gelato and sorbet made from local Kentucky Proud ingredients.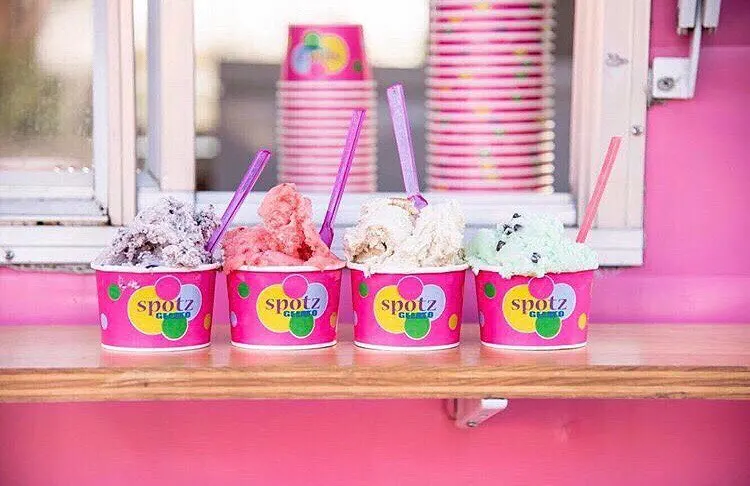 They have food trucks and they also have to in scoop shops and one of them is located right in Georgetown. They have over 50 flavors up their sleeves, and because of that, the flavor offerings change every day.
From this list, if you visit Georgetown, now you will have some amazing places to choose to eat. If you are a local and you have a favorite Georgetown restaurant, let me know and I will be happy to add it to my list of best restaurants in Georgetown, KY. Tell me what you eat there and why it's your favorite!