If you love making charcuterie boards as much as I do, you will want to check out the Cheese Lover Shop.
If you know anything about me at all, it's that I LOVE cheese. Cheese ranks right up there with coffee for me. At any given time, you will find at least 7 different cheeses in my refrigerator. When I discovered the Cheese Lover Shop online, my heart skipped a beat.
What is the Cheese Lover Shop you ask? It is the most perfect place to get all things cheese and cheese board related I have found!
Cheese Lover Shop sent a box to try out for myself and review. All opinions listed here are 100% my own. I do earn a commission if you choose to buy from them.
The cool thing I have found at the Cheese Lover Shop is that they carry a unique selection of cheeses. You can go from soft to hard, spreads to blues — they have everything to satisfy your (and your cheese-loving guests'!) needs.
For example, this cheese is rubbed with coffee and lavender. I could not stop eating it. Paired it with some of the sausage and a cracker and OH MY GOODNESS. The coffee flavor really comes through on that cheese bite.
Check out The Cheese Club
If you love cheese as much as I do, then the Cheese Club might be your best choice! For $70 a month, you will get a monthly subscription box of cheeses sent right to your front doorstep.
Up to ten tantalizing products including cheeses, accompaniments, and more. This new subscription by the Cheese Lover Shop is a fun and easy way to discover new cheeses every month, for just $70 with free shipping.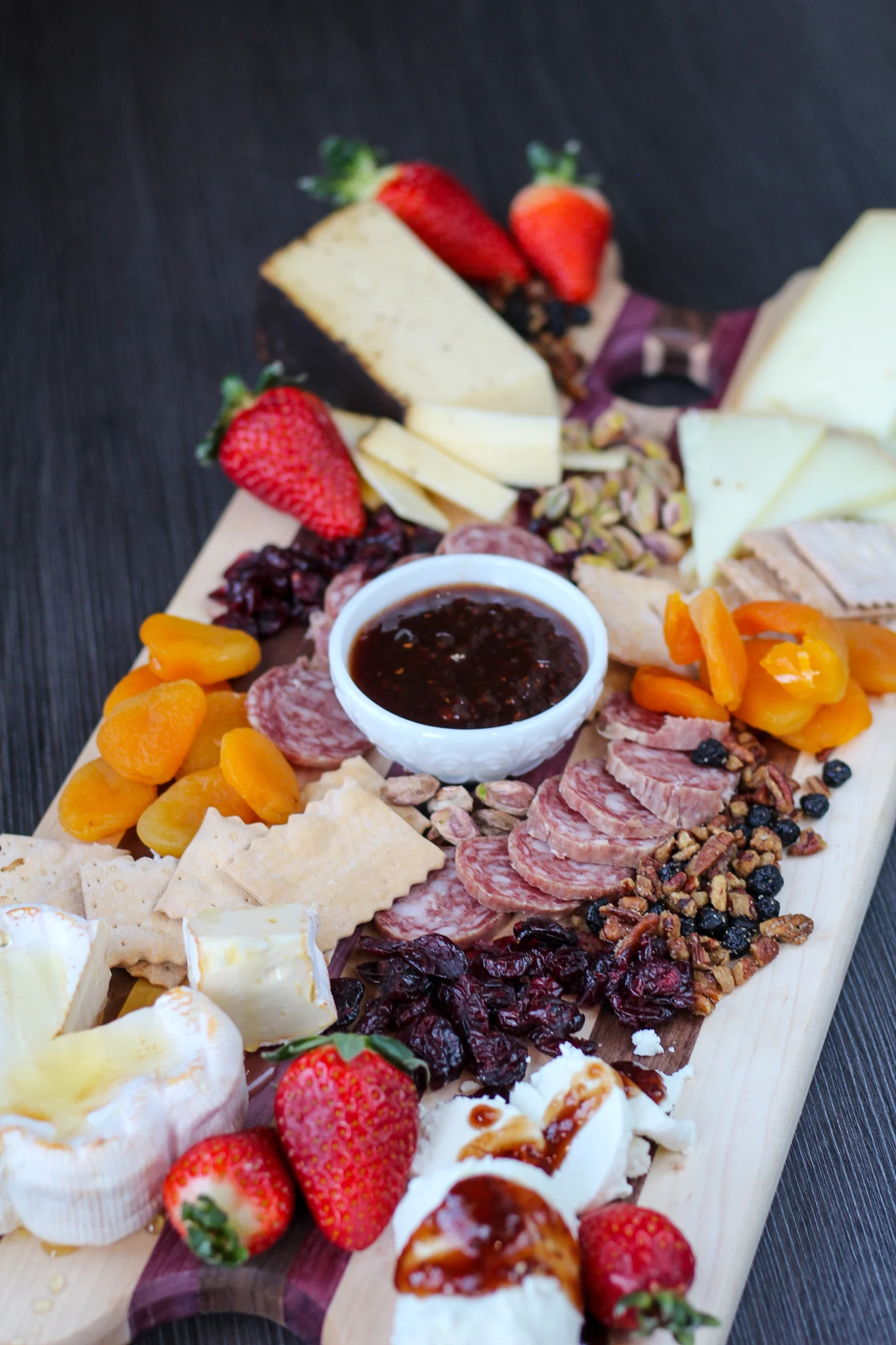 Need a gift for a client?
You want to share delicious cheese platters with your team members or customers? They will build and send you a wide variety of cheeses, or more simply: assortments of cheese boards.
This would make the perfect gift to send to a client. I mean, if someone sent me cheese as a gift, they would totally get my business!
I don't know about you, but I am totally sold on the Cheese Lover Shop and am already working on my next order of cheese to be delivered to me!
You can check them out here and grab your next box of French and American cheeses. This is the perfect set up for the holidays.