Today I am sharing with you my first experience using VRBO – a vacation rental site.
During our trip to Cedar Point this year with our youth group, we decided we wanted to do something different than the normal hotel stay. I had heard a lot about VRBO — the perfect place to plan your vacation stay, so I decided to give it a try.
I have never used a service like this before, so I was a little unsure of what to expect. It was easy — I put in the dates we were visiting and the number of people we had coming with us. Up popped the perfect location in Chesapeake Lofts, just 5 minutes from Cedar Point.
My First Experience Using VRBO for Vacation Rentals
I found the apartment very easily and contacted the seller to ask a few questions. Once I knew we were going to like the area, I put my deposit down and secured the stay.
Even though I was nervous because I had never used VRBO before, my fears were quickly put to rest.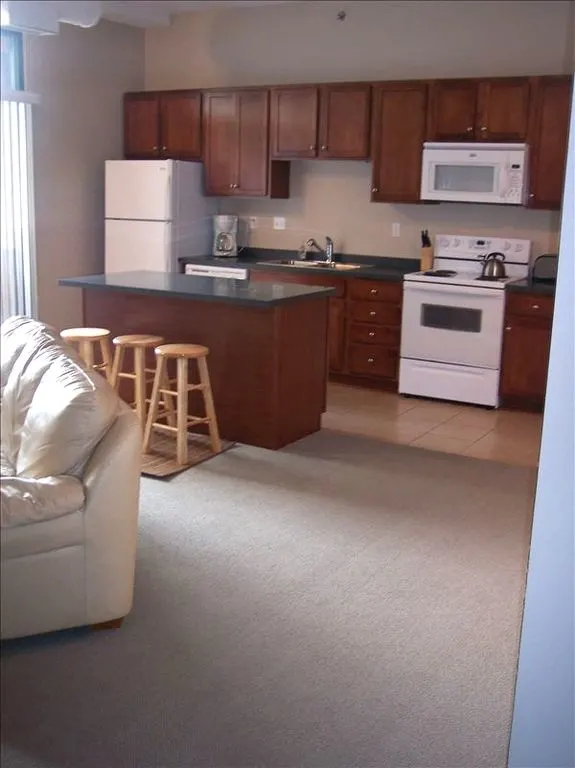 We did have an issue when we first arrived, but the owner quickly took care of that and gave us a later checkout time to help accommodate us.
Honestly — I could not have asked for a better place to stay while we were visiting Sandusky, Oh. The Chesapeake Loft apartment was perfect. It sleeps 10 and since we had 9 people in our group is was perfect.
Sitting on the balcony of the Chesapeake Loft apartments in #sanduskyohio — drinking coffee and listening to the gulls. It's such a beautiful sound right now #travel
My favorite place was the balcony area where I sat every morning enjoying the view and my coffee 🙂
Would I Recommend Using VRBO?
The teens really liked being all together in one place — where they spent many a night playing games late into the evening after returning from Cedar Point. In fact, one evening, they had fun staying up making root beer floats together.
The apartment where we stayed had everything we needed — and was right on Lake Erie! We walked around the grounds at night and enjoyed seeing the beautiful lights of the amusement park right across the water.
The grocery store was only a few blocks down the road. We were also within walking distance to a lot of eclectic shops and restaurants.
I can't wait to visit another area and use VRBO again for finding a fun place to stay!
Have you ever used VRBO before?