These are the best Blackstone Griddle Accessories on the market.
If you are like me and love making Blackstone Griddle Recipes on your Blackstone Griddle, then you need to make sure you have the best accessories to go with it.
I have compiled all of my favorite items that pair well with this amazing griddle. Not only that, but I have a few recipes that you need to keep in your arsenal as well!
This post contains affiliate links.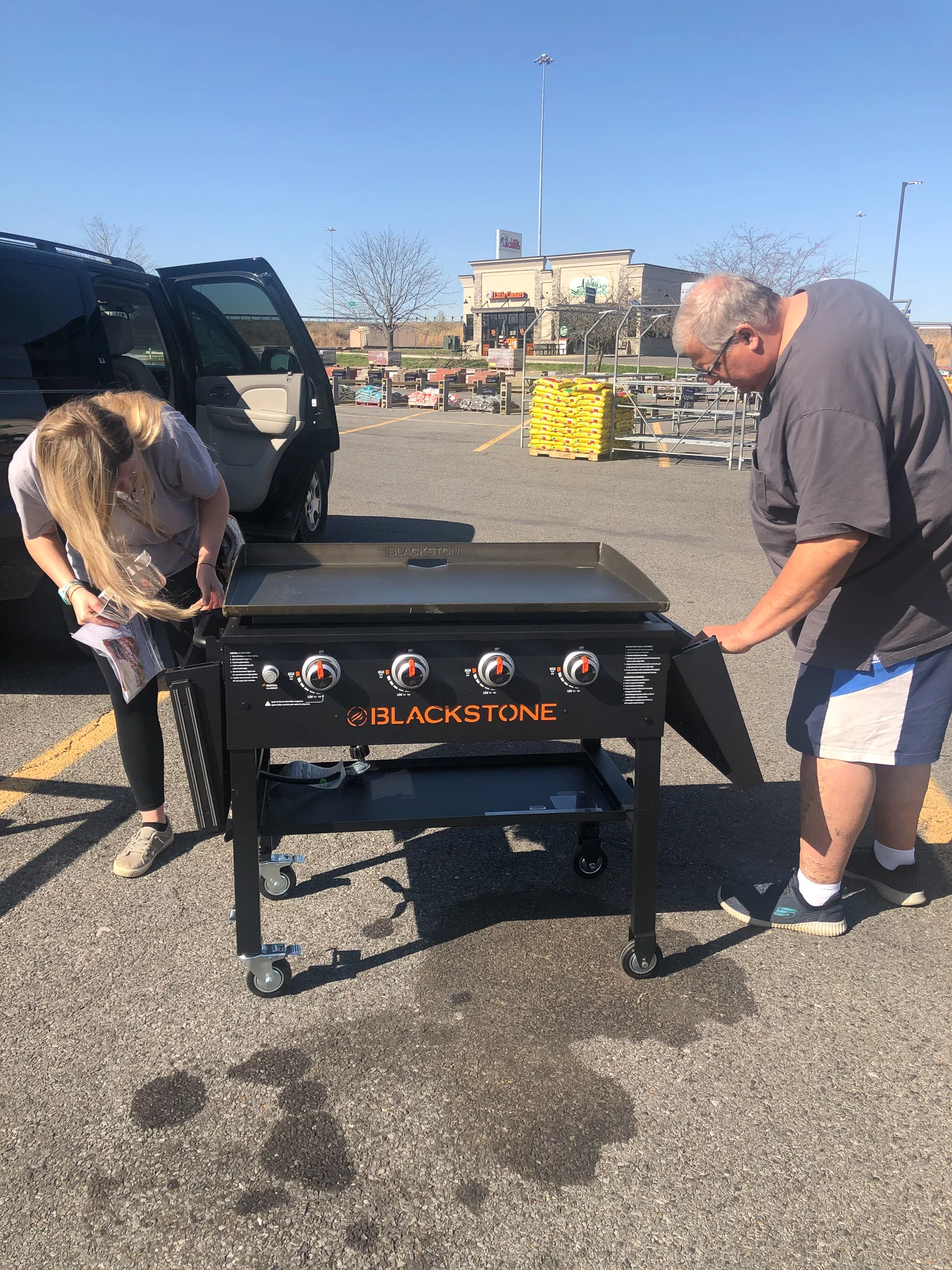 Best Blackstone Griddle Accessories
Now, these aren't needed to have a Blackstone Griddle but they can make life a lot easier.
Blackstone Accessory Kit
While this kit is not a necessity, I have to say this Blackstone Accessory kit makes using the Blackstone a lot easier!
This kit has a metal spatula and you will want to use it when cooking no matter what. That stainless steel chopper/scraper is perfect for cleaning my griddle every time.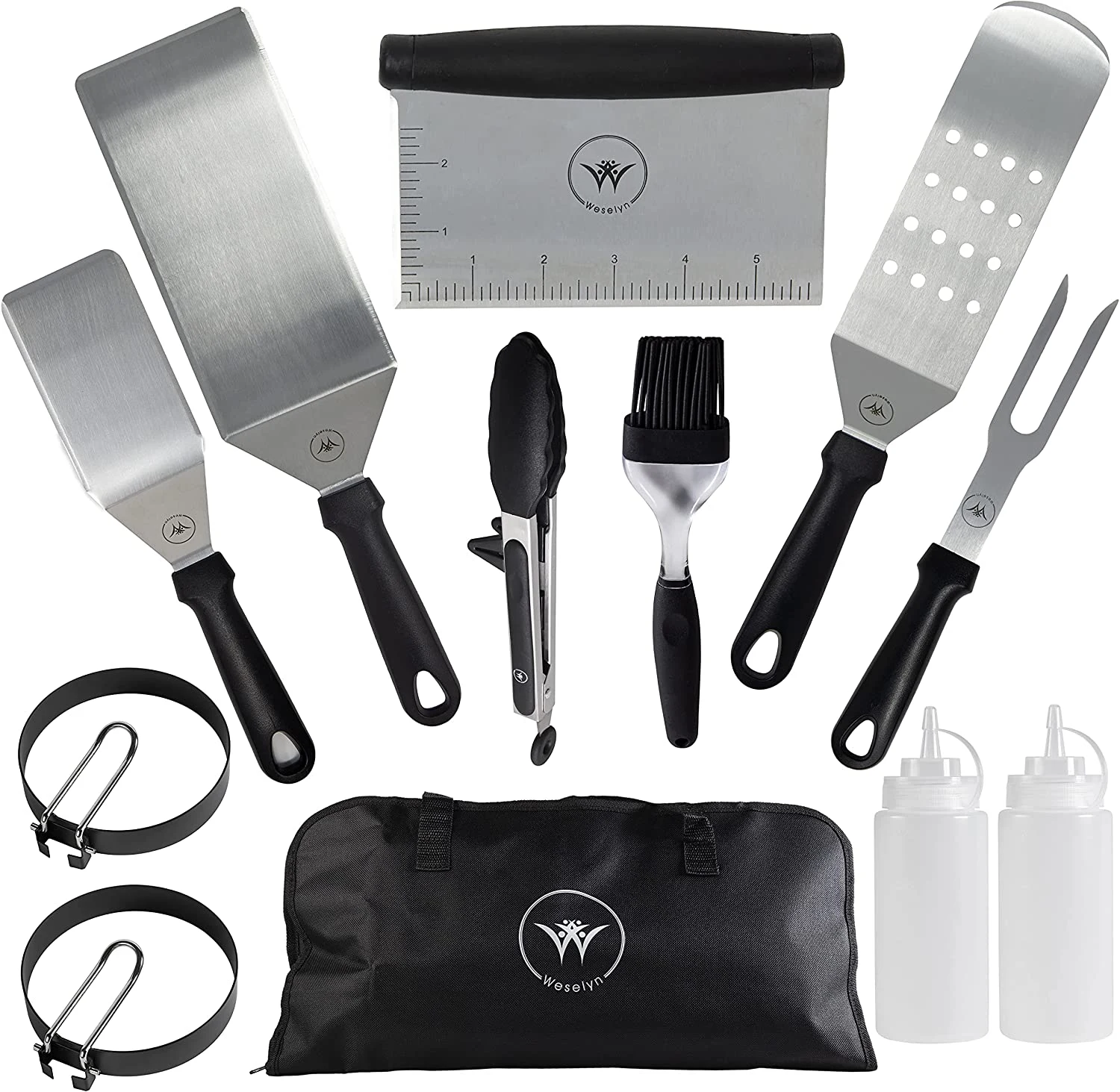 Blackstone Basting Cover
The basting cover is perfect for steaming foods, melting cheese, and creating a crusty edge on those delicious Blackstone Smashburgers.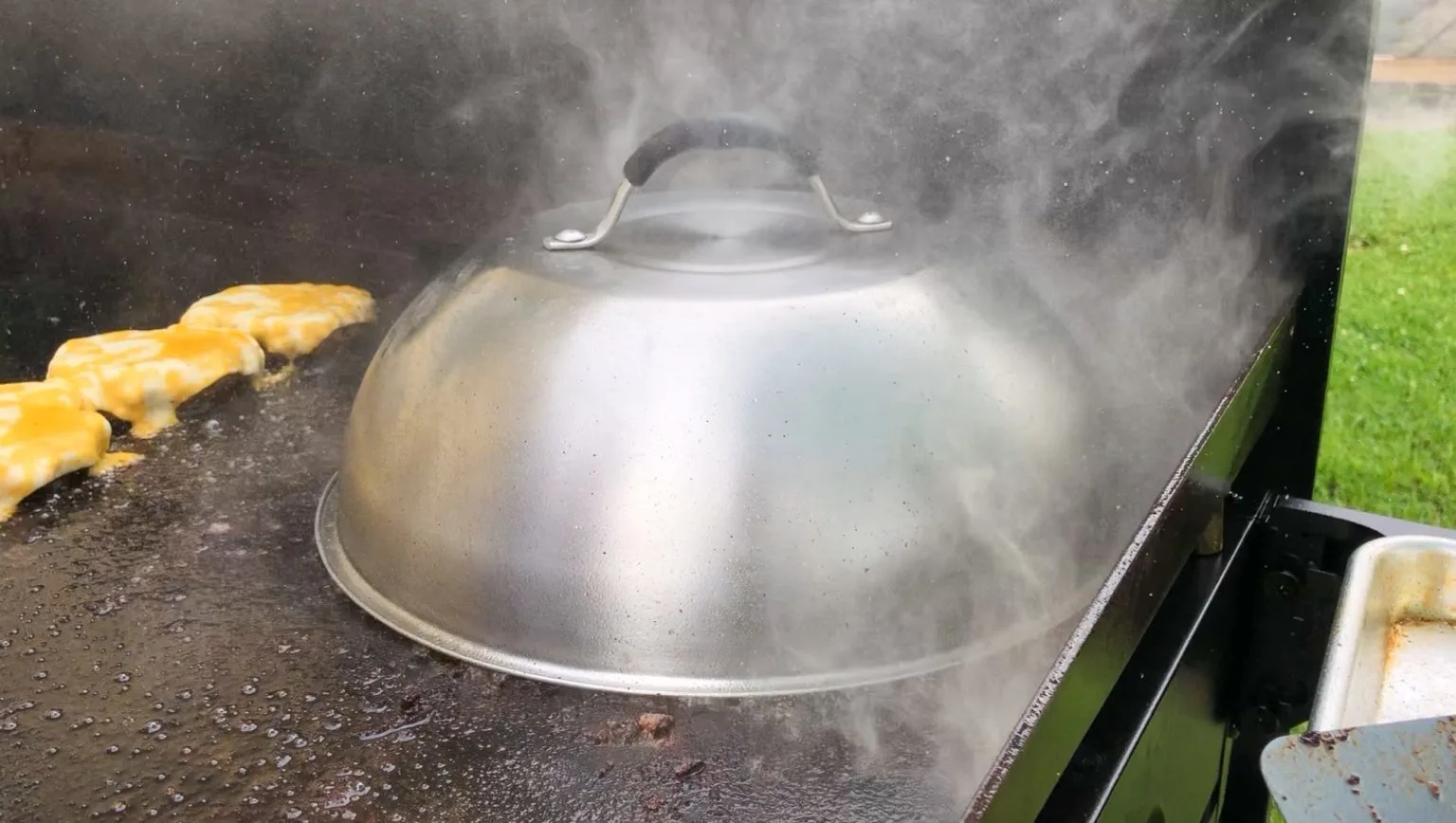 Blackstone Soft Cover
If your griddle stays out in the elements like mine, you will want to get a soft cover to go over it. I have the 36″ inch but it comes in 4 sizes, so make sure to get the size that best fits your grill.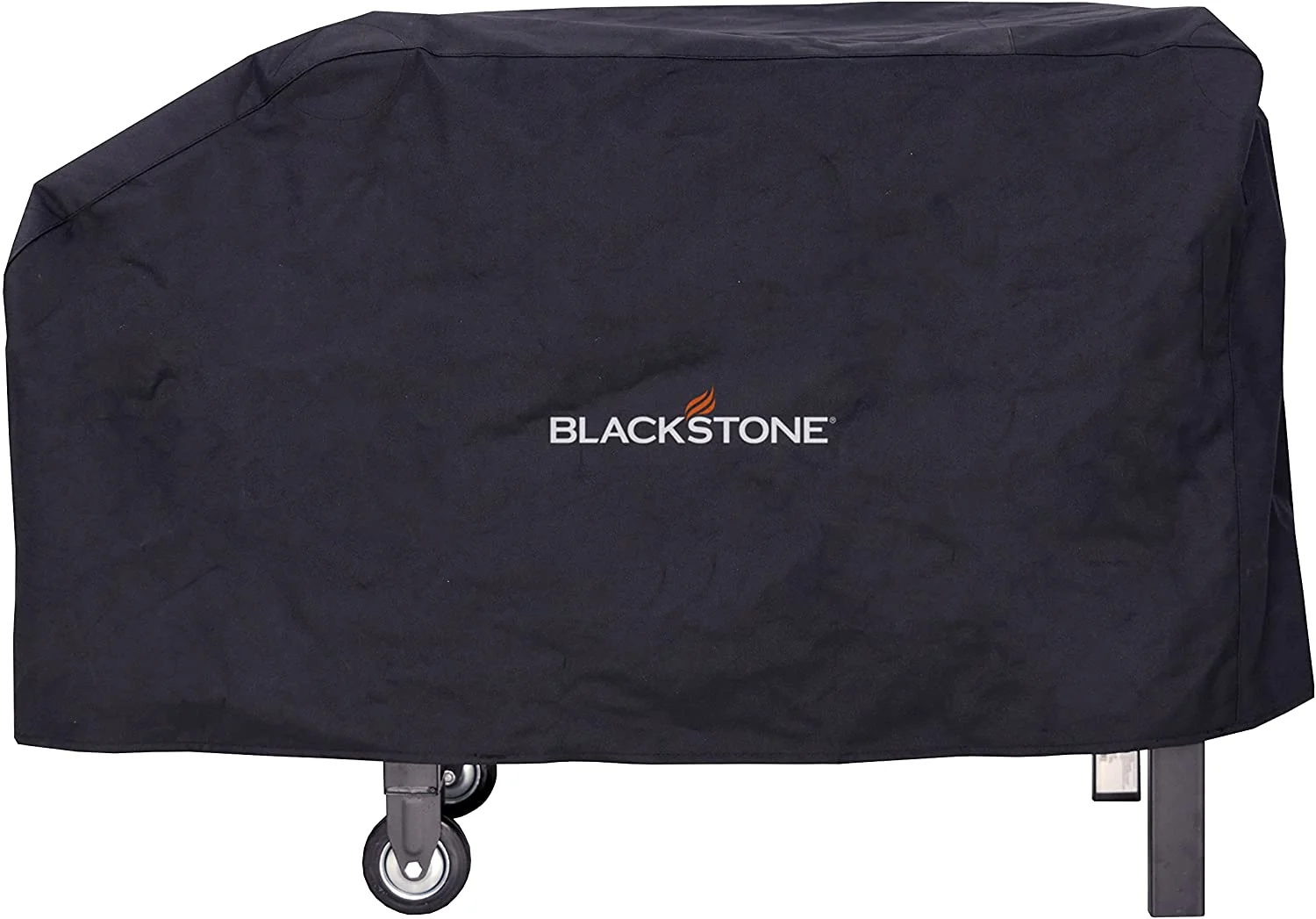 Blackstone Cleaning Kit
One of the most important things you need for your Blackstone is a cleaning kit. I like this one because it comes with everything you need.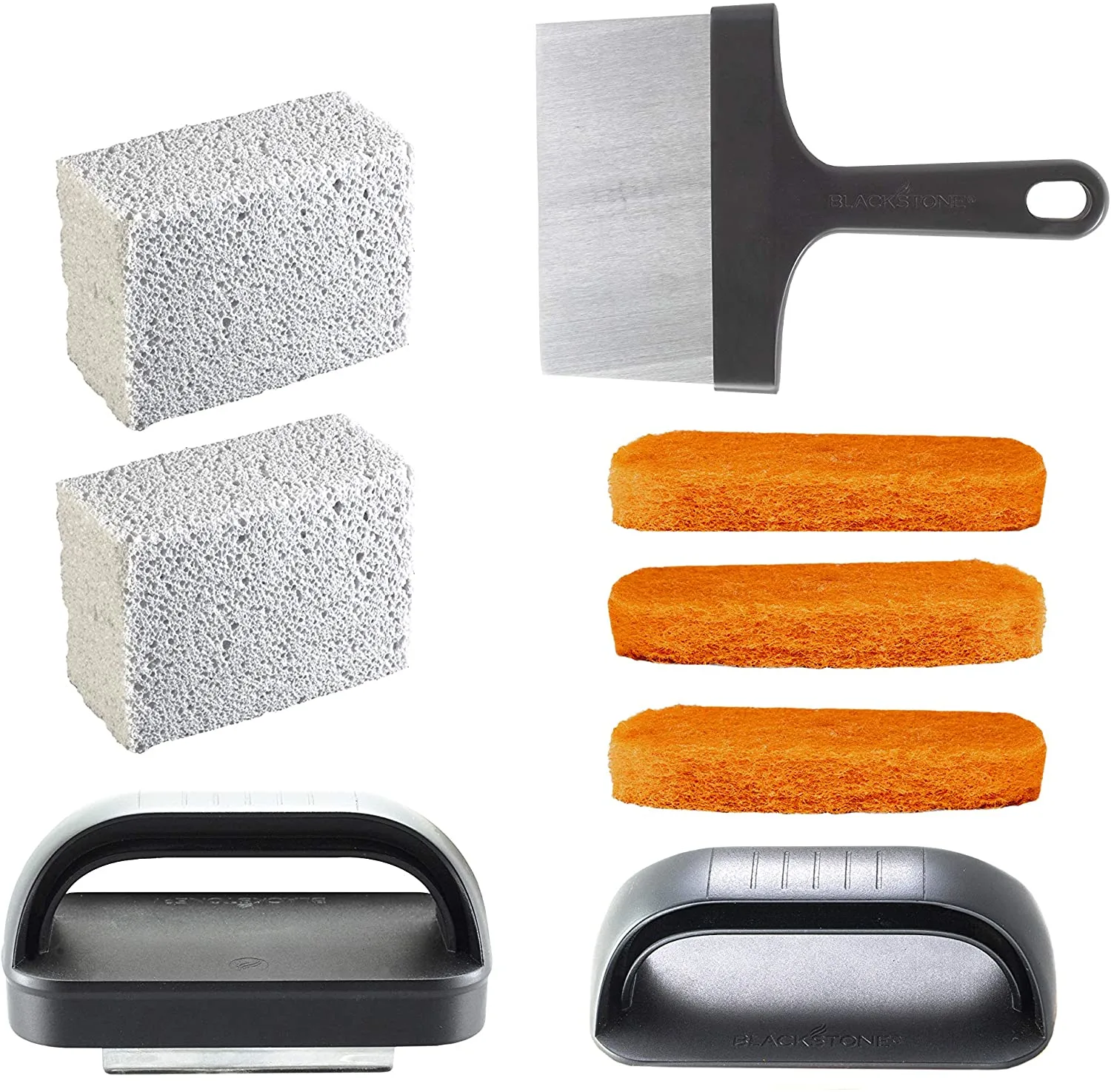 Breakfast Kit
Nothing tastes better than making breakfast on the Blackstone! This breakfast kit comes with everything you need to make a fun and festive pancake breakfast.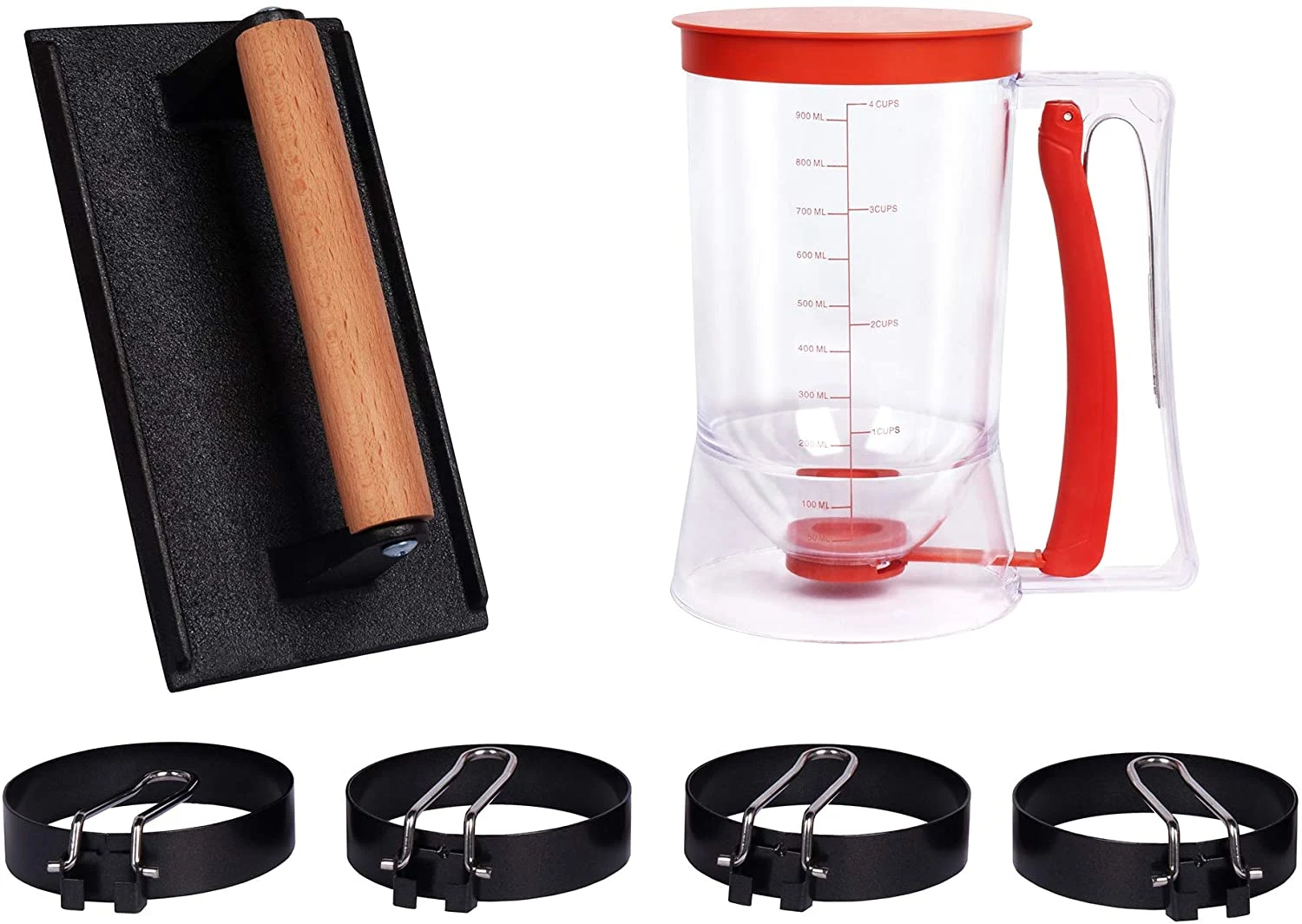 Drip Pan Inserts
Every Blackstone comes with a cast iron drip pan. However, using these disposable drip pans makes clean up a breeze. I keep these on hand because I hate cleaning up lots of grease.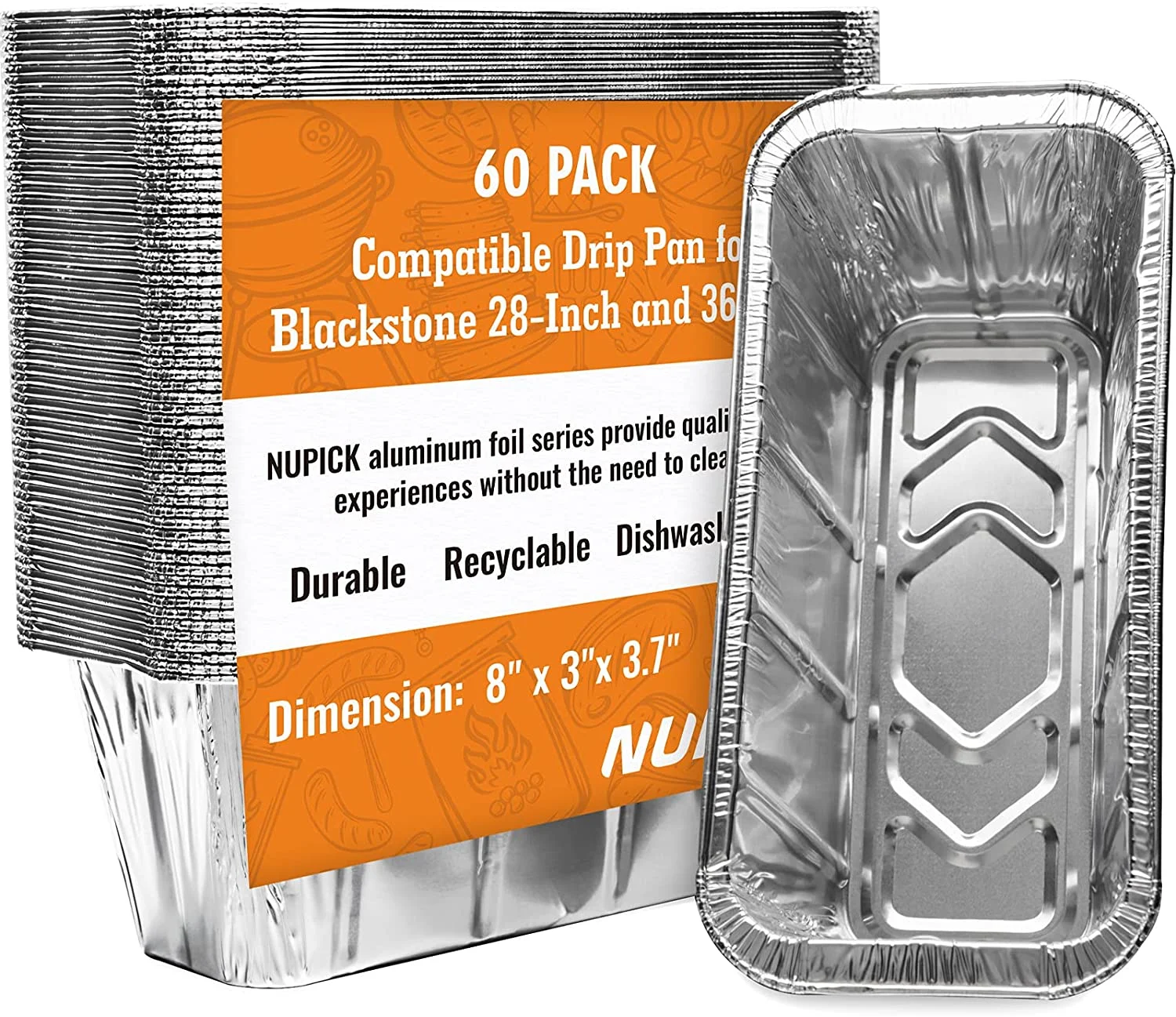 Blackstone Prep Cart
This one is on my Christmas wish list this year. A prep cart for the Blackstone would come in handy if you have a lot of condiments and recipe componenets.
I can imagine having this cart to lay out all my ingredients for my Blackstone Philly Cheesesteak Sandwiches.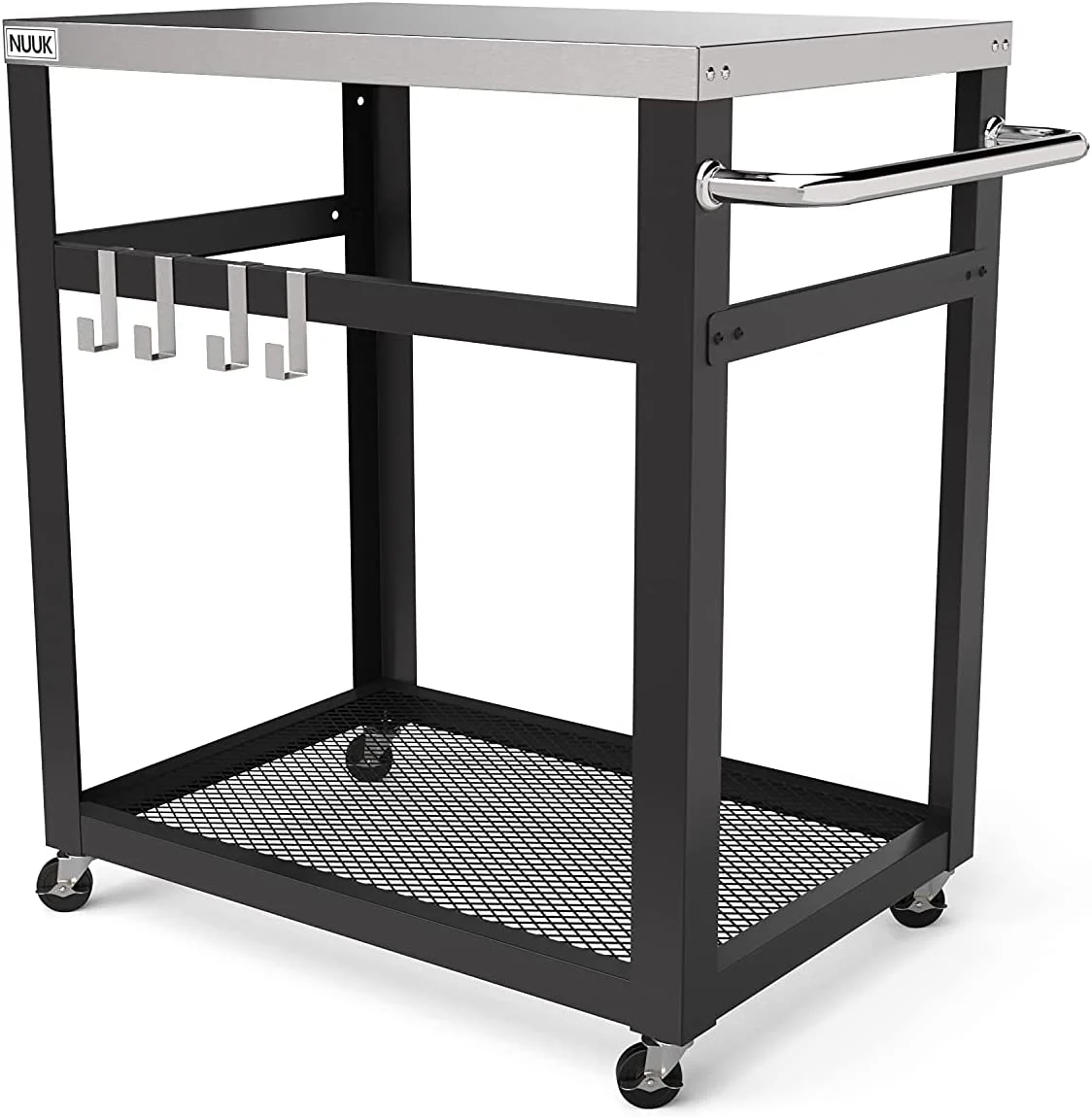 Now that you have all the accesories you need to cook like a pro on the Blackstone, what will you make first?