These Blackstone Philly Cheesesteak Sandwiches have an authentic cheesesteak flavor and are made on my new Blackstone Griddle!
A few months ago I finally invested in a Blackstone Griddle.
I have heard nothing but amazing reviews on them, so after checking them out, we headed out to the store and bought one for our family as well!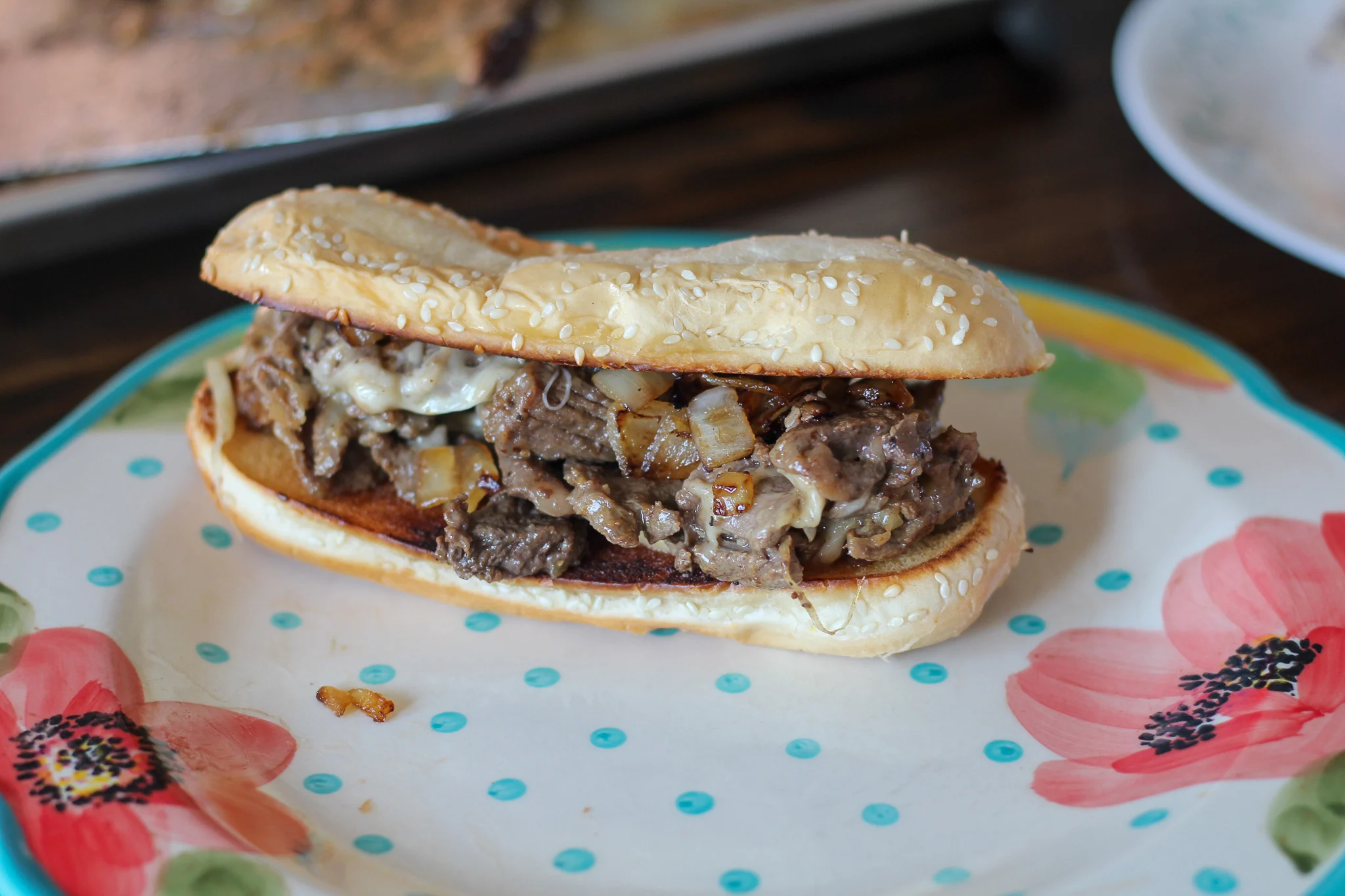 Since getting this, I have made SO many amazing meals on it. We have had a Hibachi Night complete with the best-fried rice I have ever made and my Teriyaki Chicken recipe.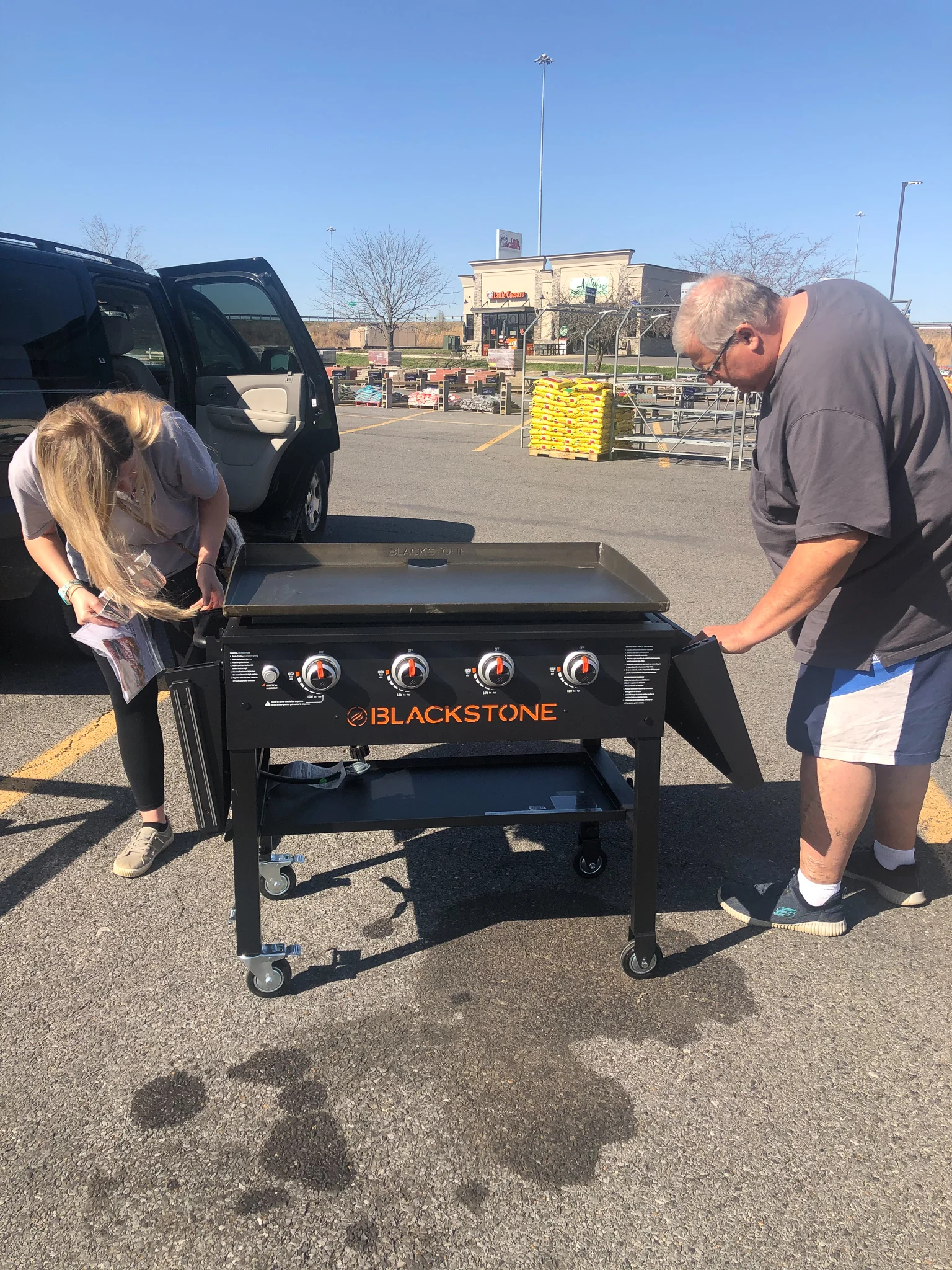 We have made breakfast, smashburgers, but my favorite so far has been the Philly Cheesesteak Sandwiches.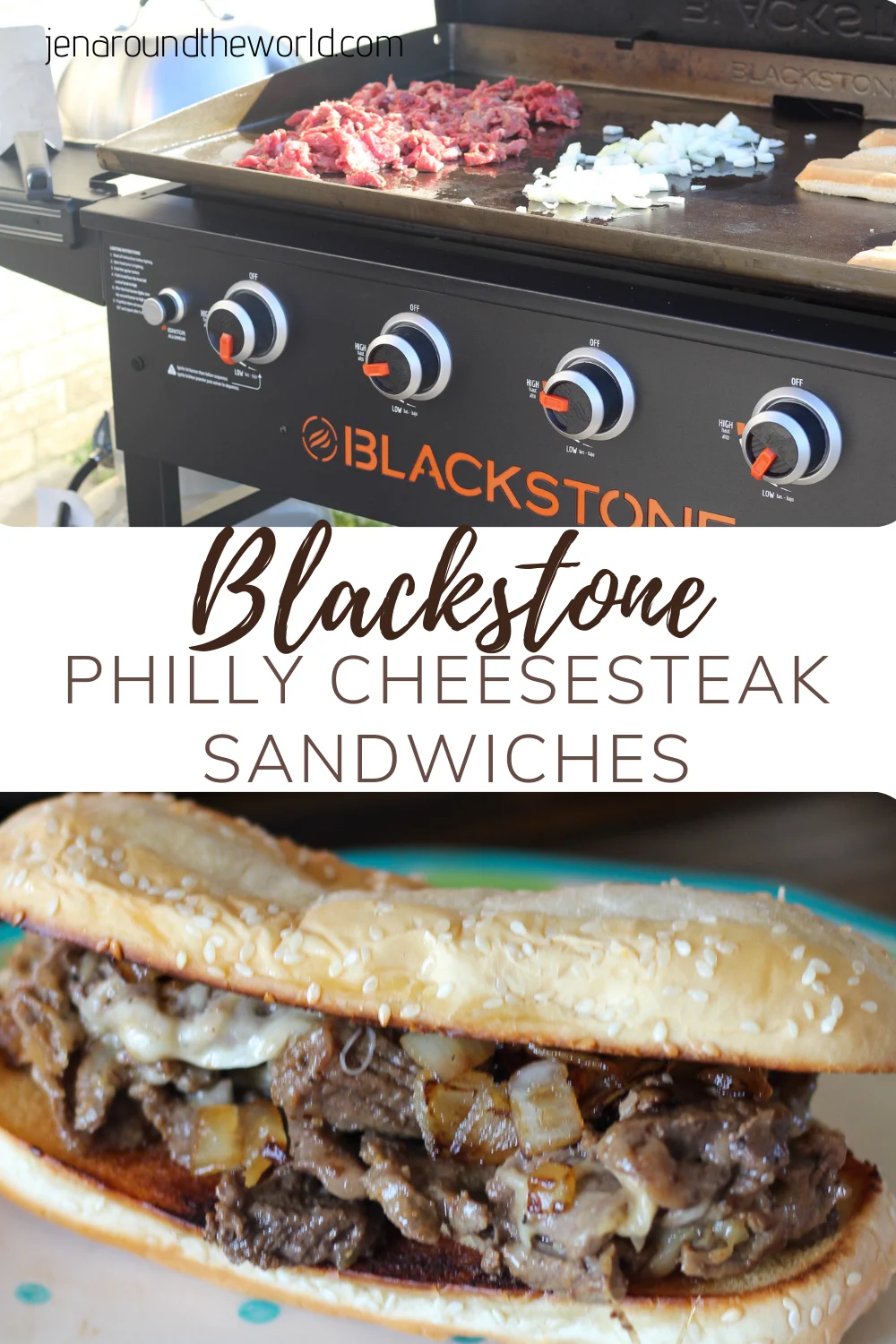 How to Make Philly Cheesesteak Sandwiches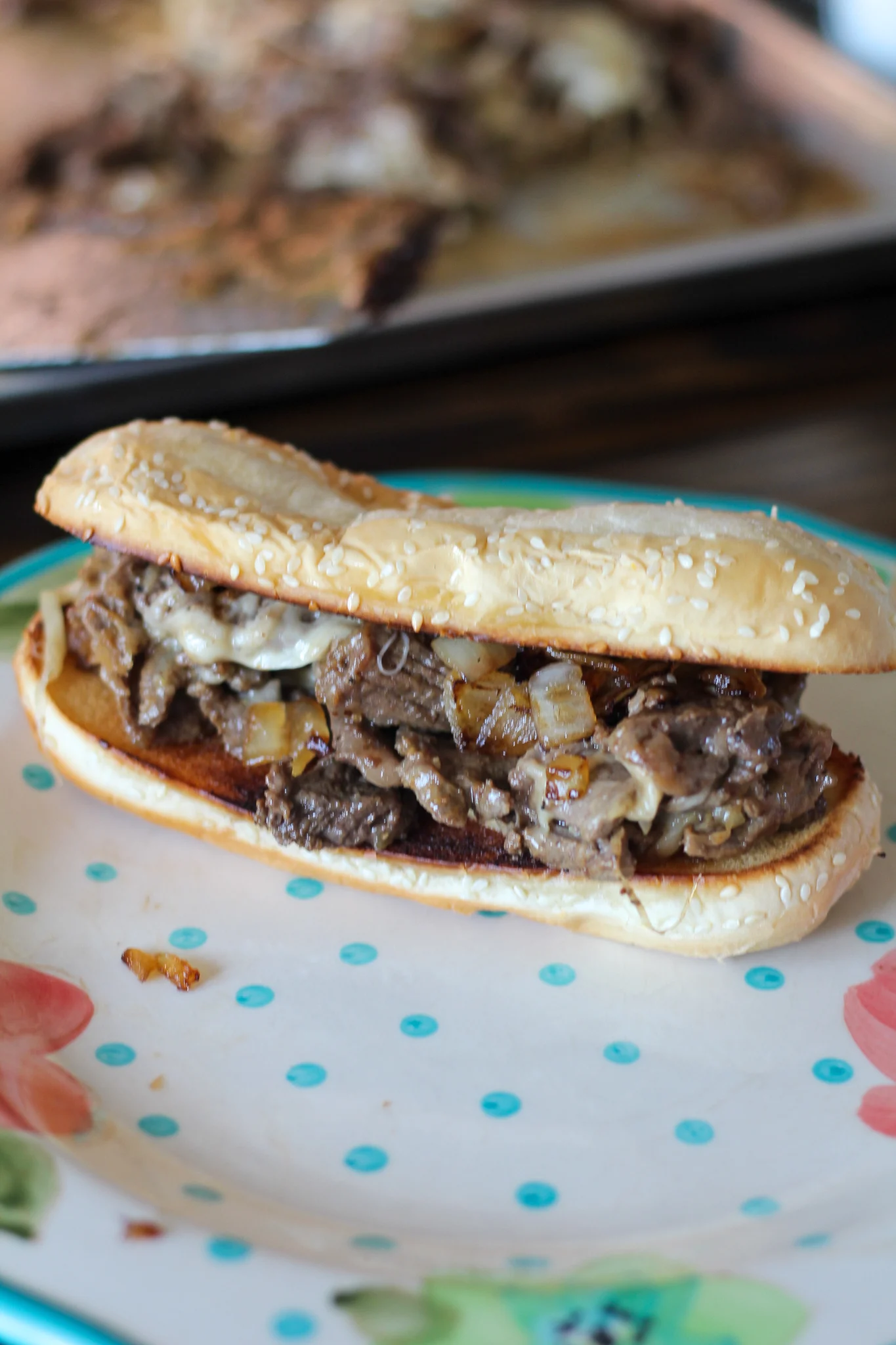 I like to make sandwiches like these as authentic as possible, so when doing some research, I found out that the original cheesesteak did not have green peppers. Green peppers are not my favorite anyway. I prefer lots and lots of onions in mine.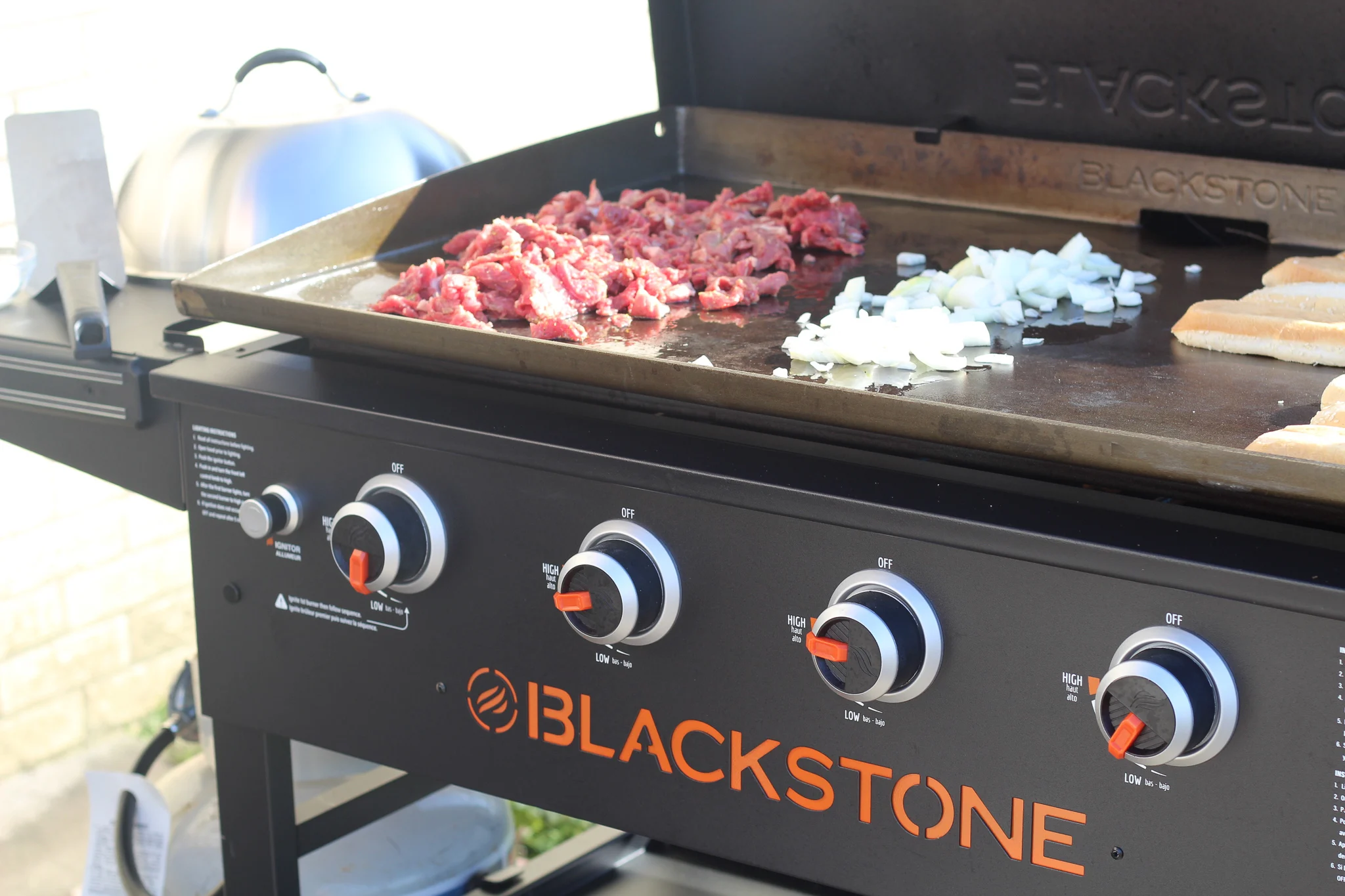 The best meat to use in a Philly Cheesesteak is ribeye steak. It has the most marbling and the best flavor when it comes to this amazing sandwich.
I have the butcher slice mine really thin, but if you don't have that option, just allow your steaks to freeze for about an hour and then use a really sharp knife to shave it thin.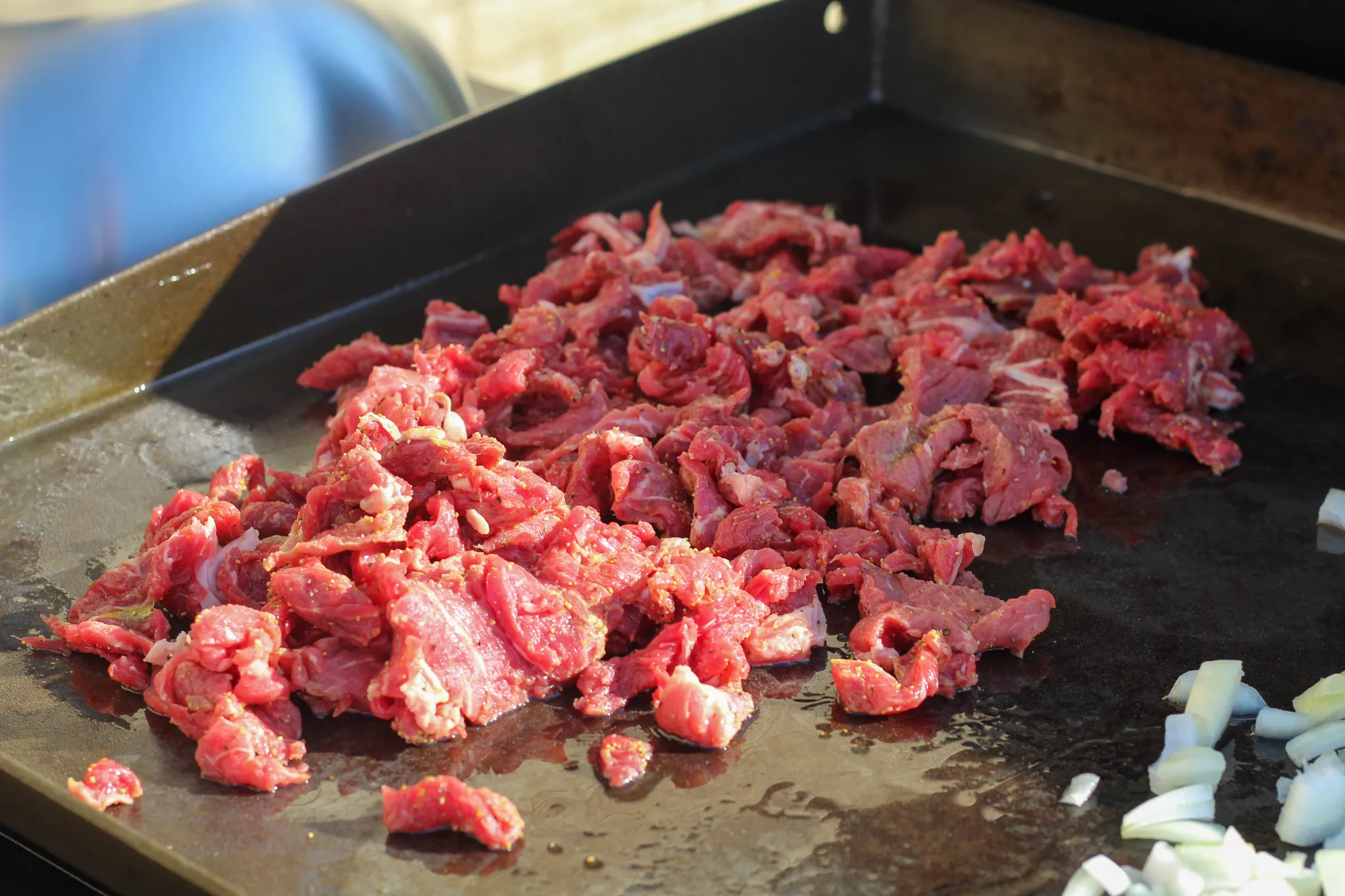 The great thing about doing this on the Blackstone Griddle is that you can load it up with everything all at once, which means you cut down on the time it takes to prepare and cook it.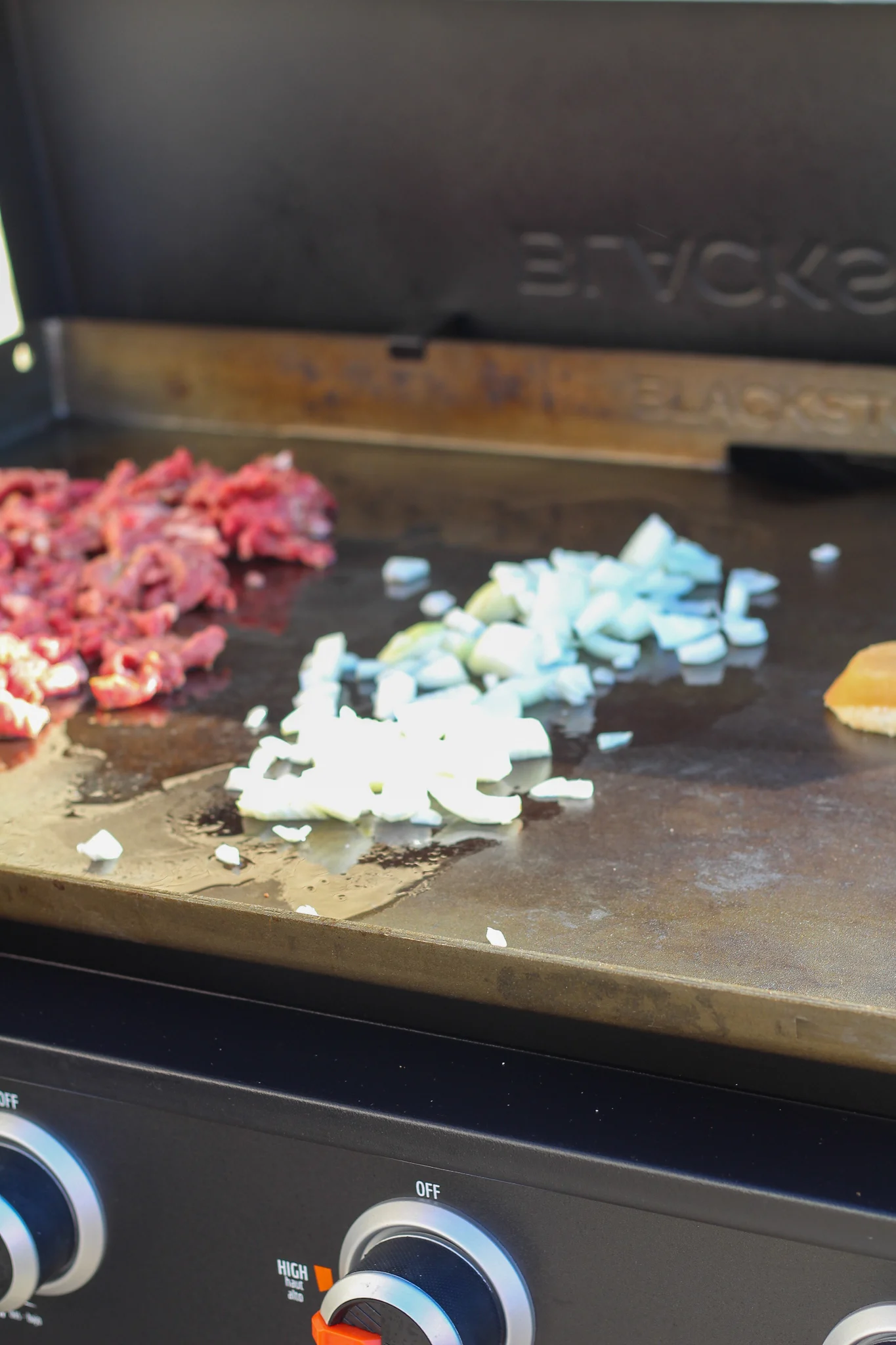 I loaded it up with my shaved ribeye, my onions, and then buttered some hoagie rolls and placed them on the end under low heat.
While the buns were toasting, my onions caramelized. Once the onions finished doing their thing, I mixed them in with the beef.
The seasoning for this recipe is a simple salt and pepper and a little butter. That is it.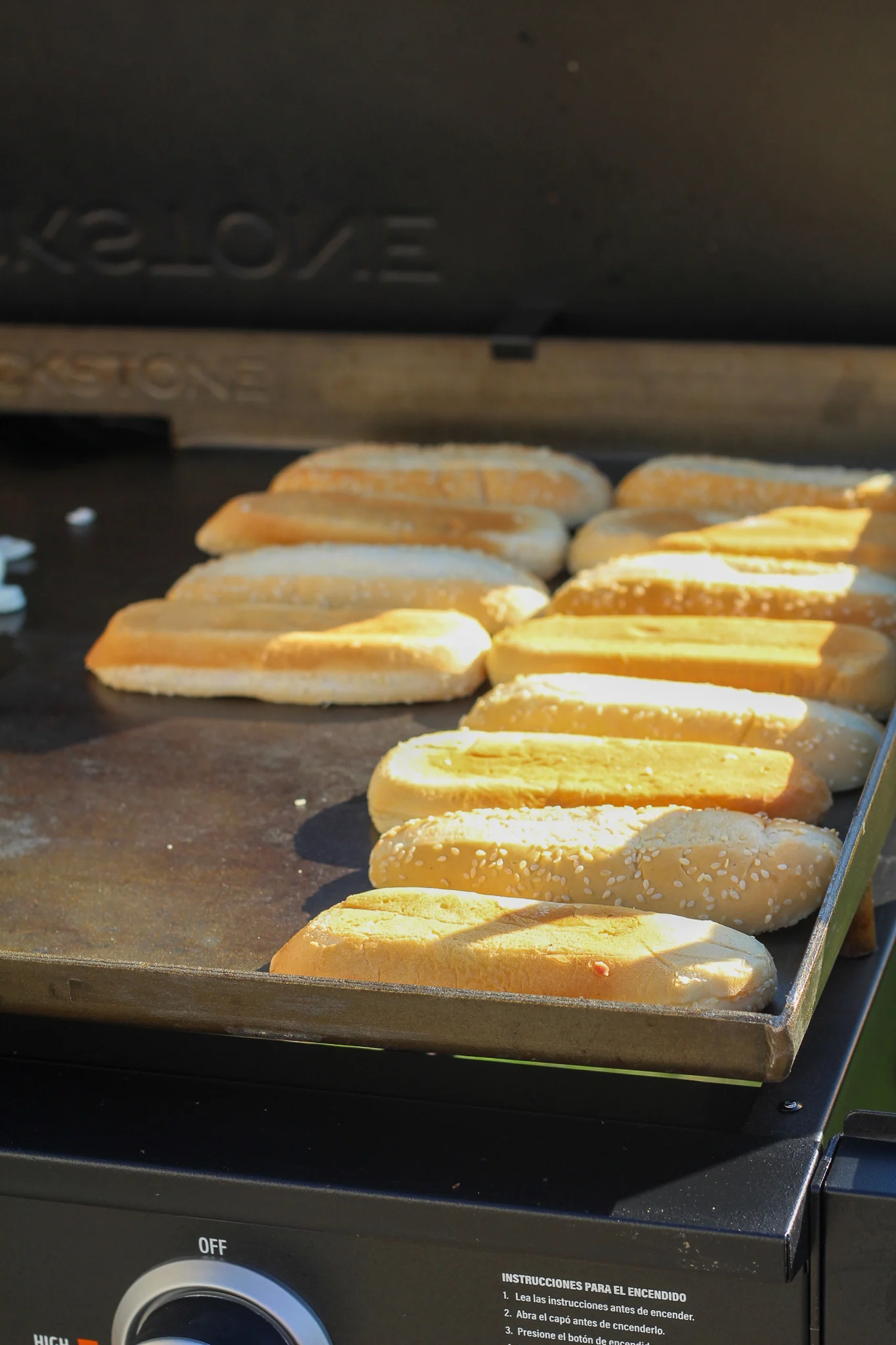 Take some provolone cheese, place it on top of the meat, and then put a metal dome on top to steam/melt the cheese.
use the spatula to scoop up some of the meat and place inside your toasted hoagie roll and then enjoy!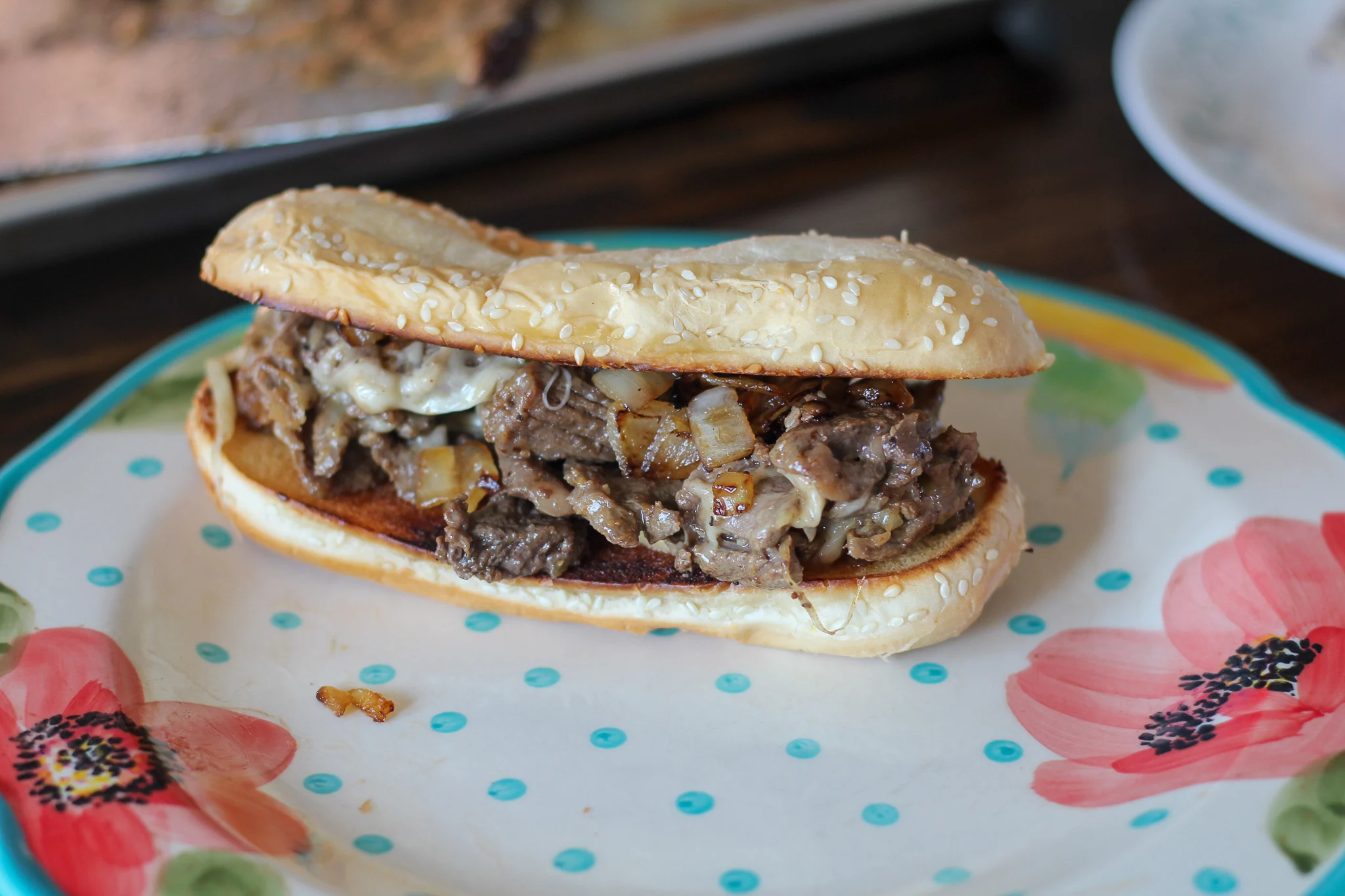 Other steak recipes
Grilled Steak and Tamale Corn Bites
Yield: 8 sandwiches
Blackstone Philly Cheesesteak Sandwiches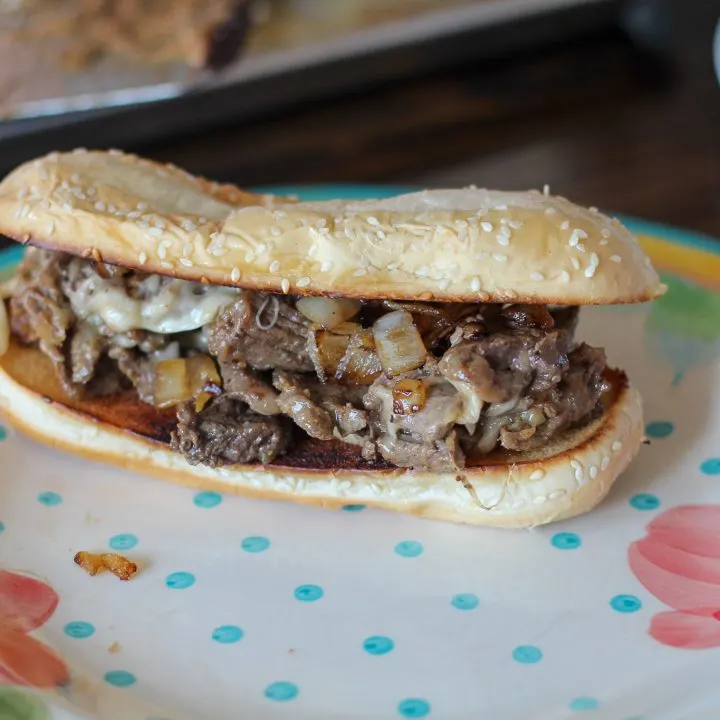 Thinly sliced ribeye steak, cheese, onions, and a delicious hoagie roll. This is one of those recipes that everyone loves!
Ingredients
2 beef ribeye steaks, thinly shaved or sliced
1 tablespoon vegetable oil
salt, to taste
pepper, to taste
6 hoagie rolls
1 medium yellow onion, thinly sliced (optional)
Instructions
Slice steak as thin as possible. Season all the steak liberally with salt and pepper.
Turn the Blackstone on and turn on medium-high. Drizzle the oil over the entire surface and let it heat through.
Add the sliced onion and steak to the griddle and let the onion saute until soft, 5-7 minutes.
Make sure to add the steak in a single layer and sear the meat, 1-2 minutes, then flip and sear the other side.
While steaks are cooking, spread butter onto hoagie rolls and place it on the other end of the griddle on low heat. Allow it to brown the bread before removing it from the griddle.
Once the meat has cooked, mix the onion and steak together.
Top the chopped steak with Provolone Cheese. Cover with a metal dome and let the cheese melt.
Transfer meat to a hoagie roll. Serve immediately.
Nutrition Information:
Yield:
6
Serving Size:
1
Amount Per Serving:
Calories:

231
Total Fat:

14g
Saturated Fat:

5g
Trans Fat:

0g
Unsaturated Fat:

8g
Cholesterol:

45mg
Sodium:

336mg
Carbohydrates:

11g
Fiber:

1g
Sugar:

2g
Protein:

15g