If you want a great salsa, my pineapple salsa is AMAZING!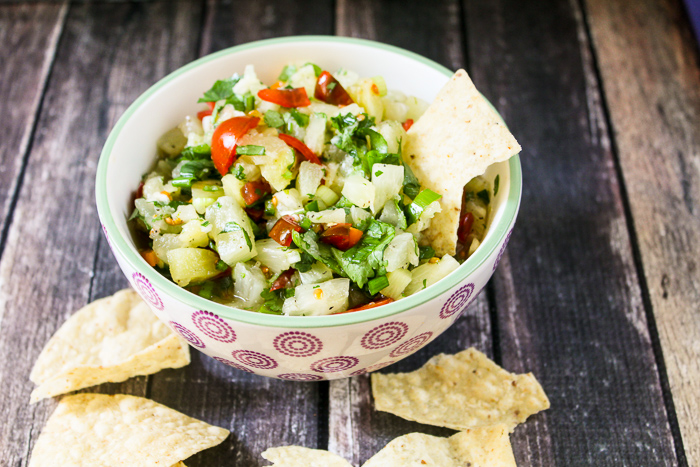 I love when I can find recipes that I truly fall madly in love with, the kind I cannot stop eating. And that is what I get when I make this pineapple salsa.
The fresh taste of pineapple mixed with cilantro, lime juice, and tomatoes makes for a simple and refreshing new spin on the original restaurant salsa.
To make this recipe, you really only need just a few pantry ingredients (what makes this such a special and easy dish).
can of Pineapple tidbits
fresh plum tomatoes
cilantro
some green onions
fresh lime juice
diced jalapeno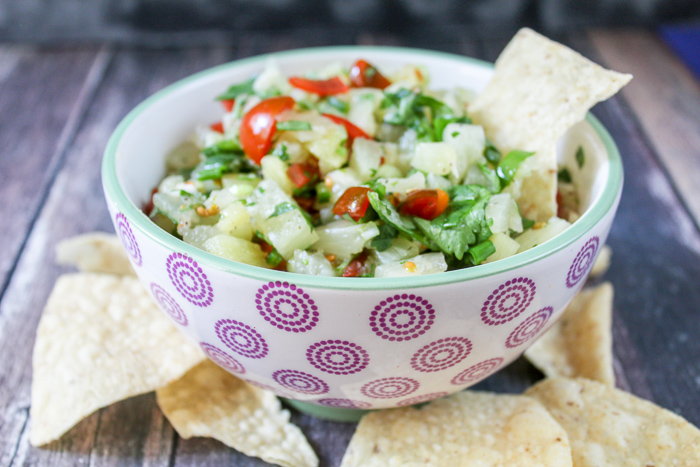 My daughter and I made this while we were working on my 15 minute recipe book, and you know what? We ate the whole bowl with some tortilla chips.
I have so many plans to use this pineapple salsa for! Here are a few dishes that would go really well with this!
WHAT TO EAT WITH PINEAPPLE SALSA
Or you can just eat it by the spoonful. That's totally fine, too.
Pineapple Salsa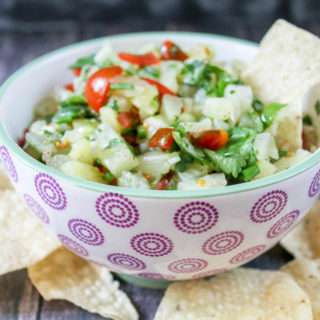 Ingredients
4 plum tomatoes, diced
1/2 bunch green onions chopped fine
2 jalapeno peppers, seeded and chopped fine
1 14.5 ounce can pineapple tidbits, drained, reserve the juice
1/2 cup cilantro, chopped
2 limes juiced
salt and pepper to taste
Instructions
Add all ingredients to large mixing bowl. Toss to combine.
Taste and season with more salt, if necessary