Looking for a great place to stay on your visit to Charleston, SC? Check out the Charleston Harbor Resort and Marina.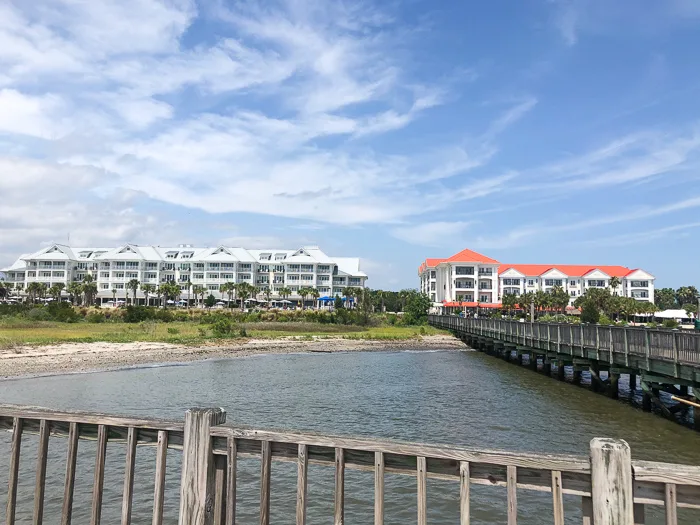 Last month, I attended my first ever FLOCK Presents mini mastermind conference and was blown away at all that I learned while there. I took down pages and pages of notes. The conference was held at the Charleston Harbor Resort and Marina. I was so impressed with this beautiful resort, that I thought I would share it with y'all too — ya know — just in case you are visiting the area and need a great place to stay.
The resort is located in Mount Pleasant, which is about a 15-minute drive from the Charleston airport. It is right on the harbor, and if you love water, you will absolutely love staying at this resort.
Why I Fell in Love with Charleston Harbor Resort and Marina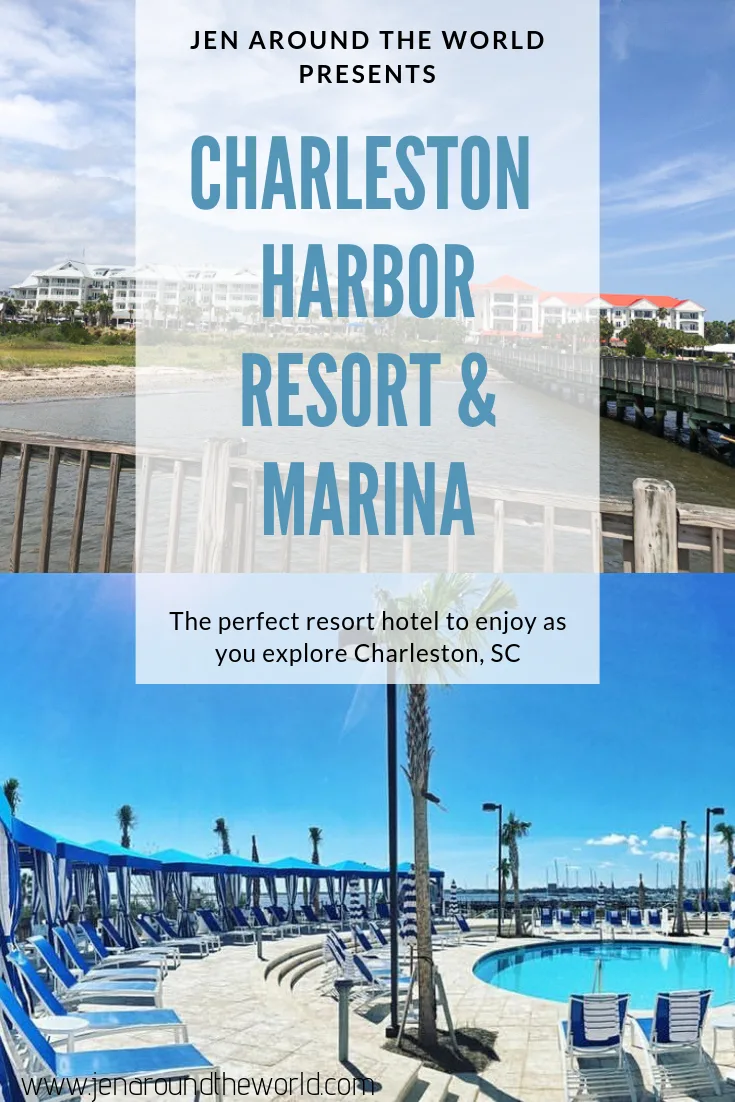 There is so much to love about Charleston Harbor Resort and Marina. For starters, they have two different types of room styles to stay in — The Beach Club or Harborside.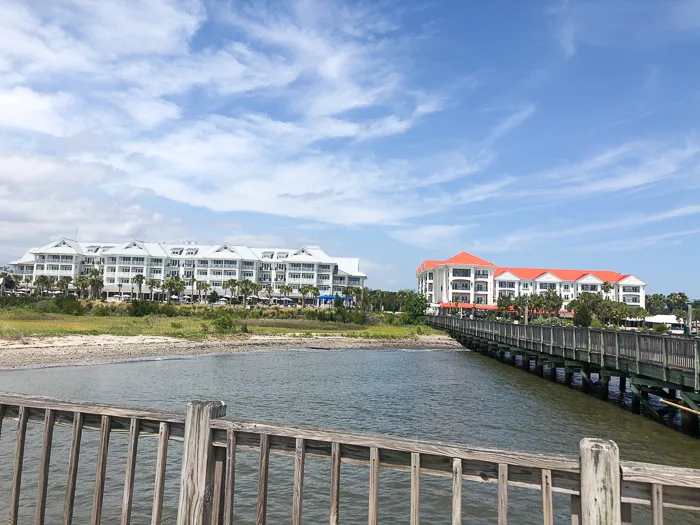 Since the conference was in the main hotel area (Harborside), that is where our rooms were located.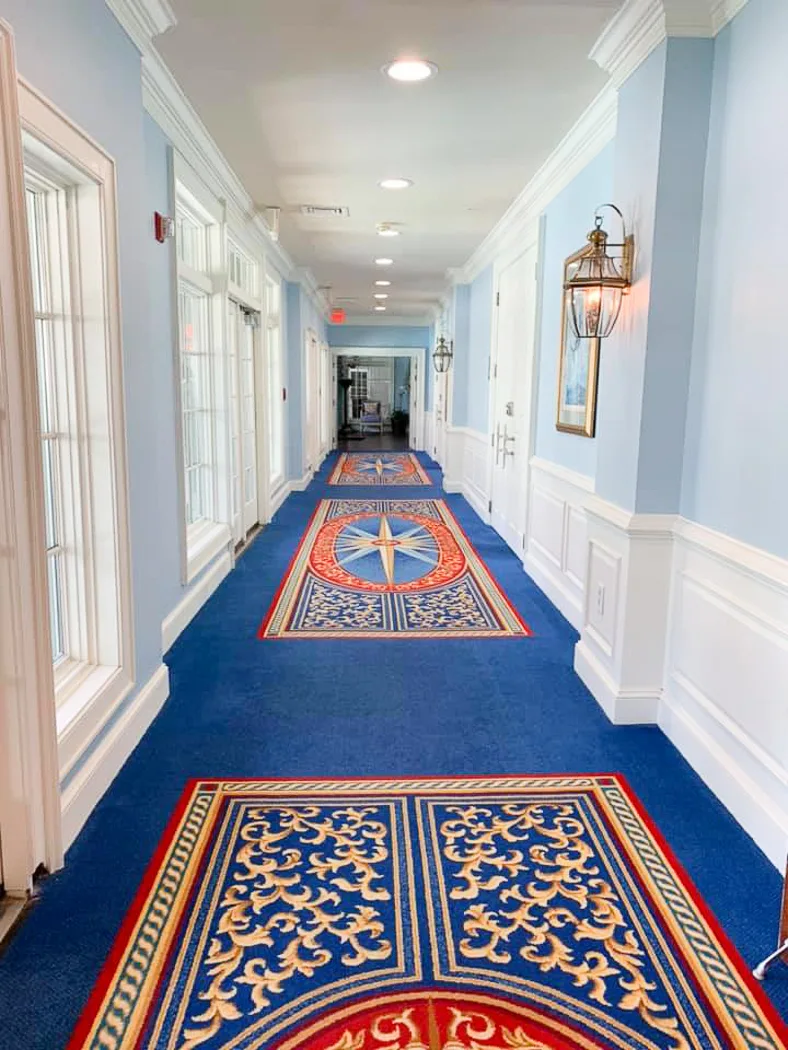 Right from the moment you step on the property, you are transported to a serene beach vacation. There are palm trees everywhere. And, even though this property is on the Harbor Side (meaning no swimming in the water), they created the perfect beach area for everyone.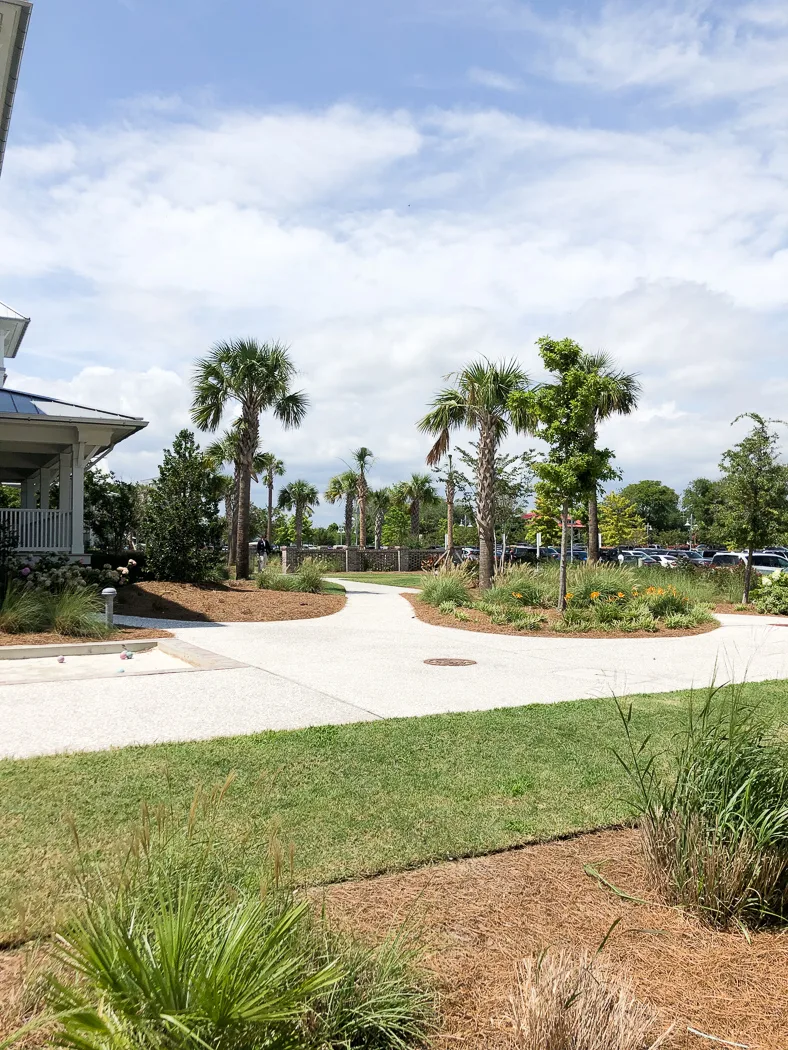 The Rooms on the Harbor Side
When you stay at this property, you feel like you are in a coastal environment. The rooms are so tastefully decorated.
There are pops of orange and blue among the pristine white painted walls and decor.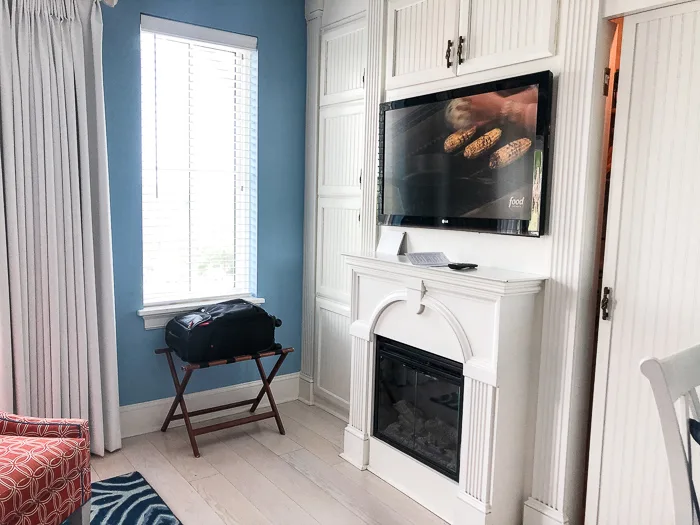 The beds are so comfortable! I sank into mine every single night while I slept. They offer a ton of pillows for you to choose from to sleep with. This is perfect for me and for my husband who usually travels with me. He likes a softer pillow and I like a more firm pillow.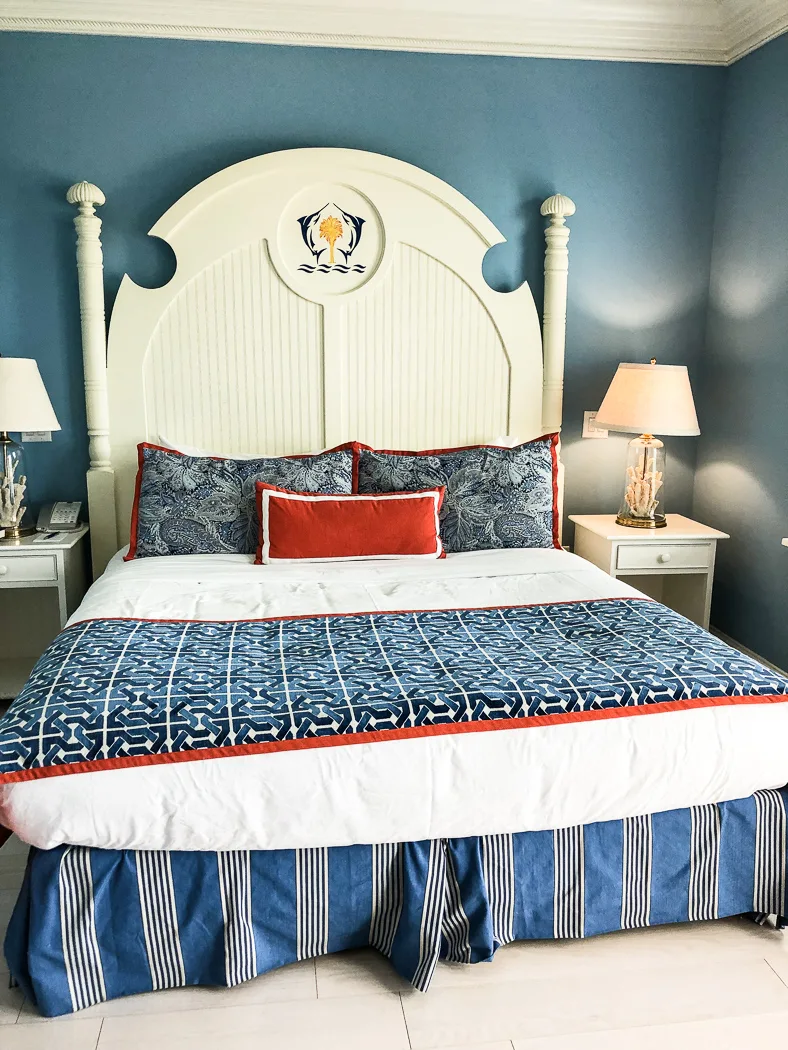 The furniture is unique to the rooms as well. I fell in love with this end table made of fishing rods. I need one of these at home in my house!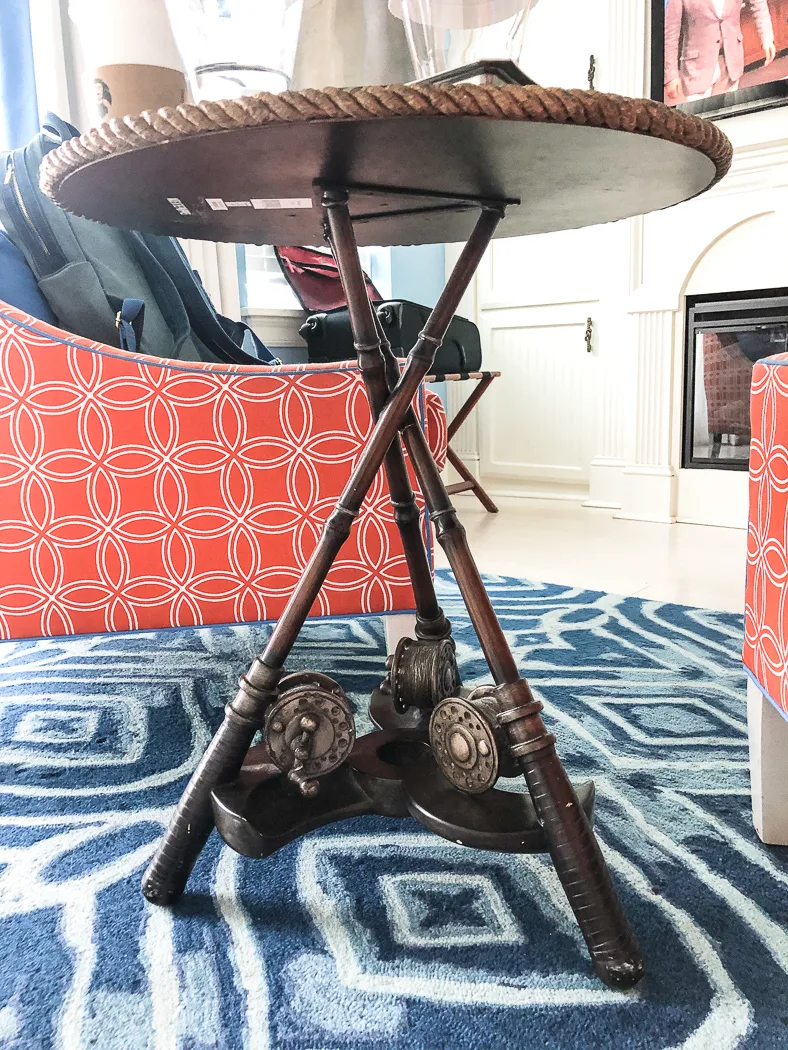 The Restaurants
There are several places to eat or grab a drink on the property of the Charleston Harbor Resort and Marina. I decided to eat dinner at the Charleston Harbor Fish House. It is a more elegant dining with the most perfect dinner views.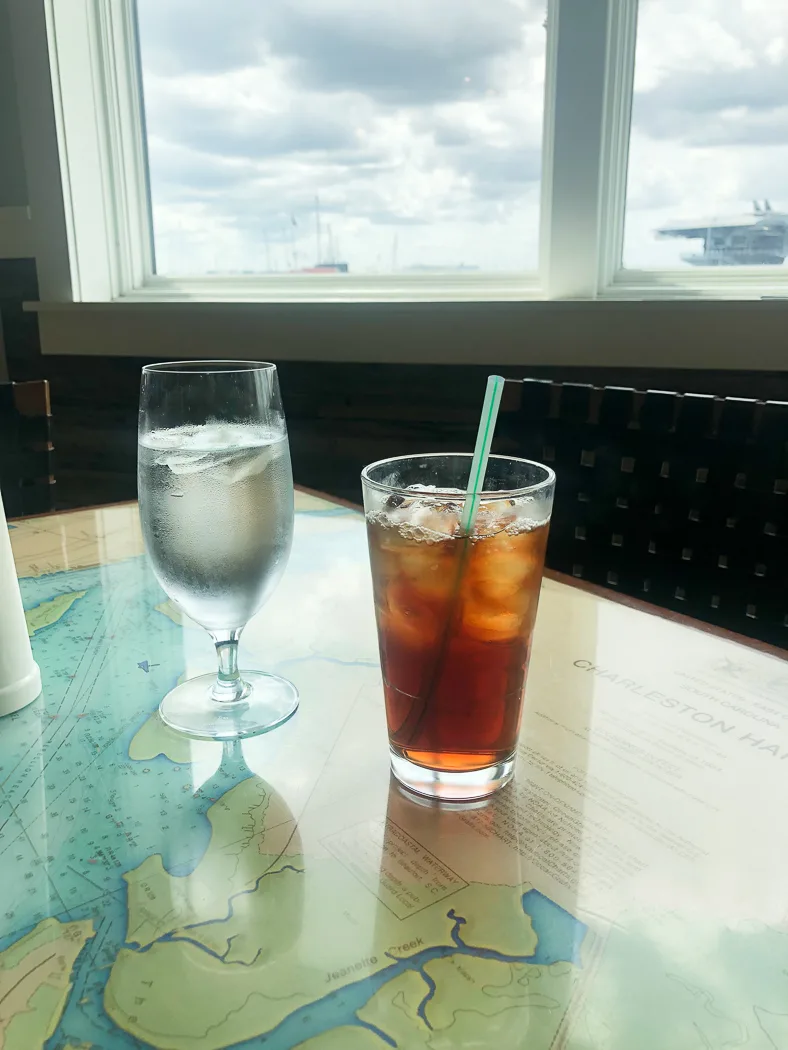 I ordered the Mahi Tacos and delicious cheesecake for dessert topped with a blueberry compote. Those two dishes were exactly what I needed after getting off the plane.
There is something about traveling — it makes me so hungry!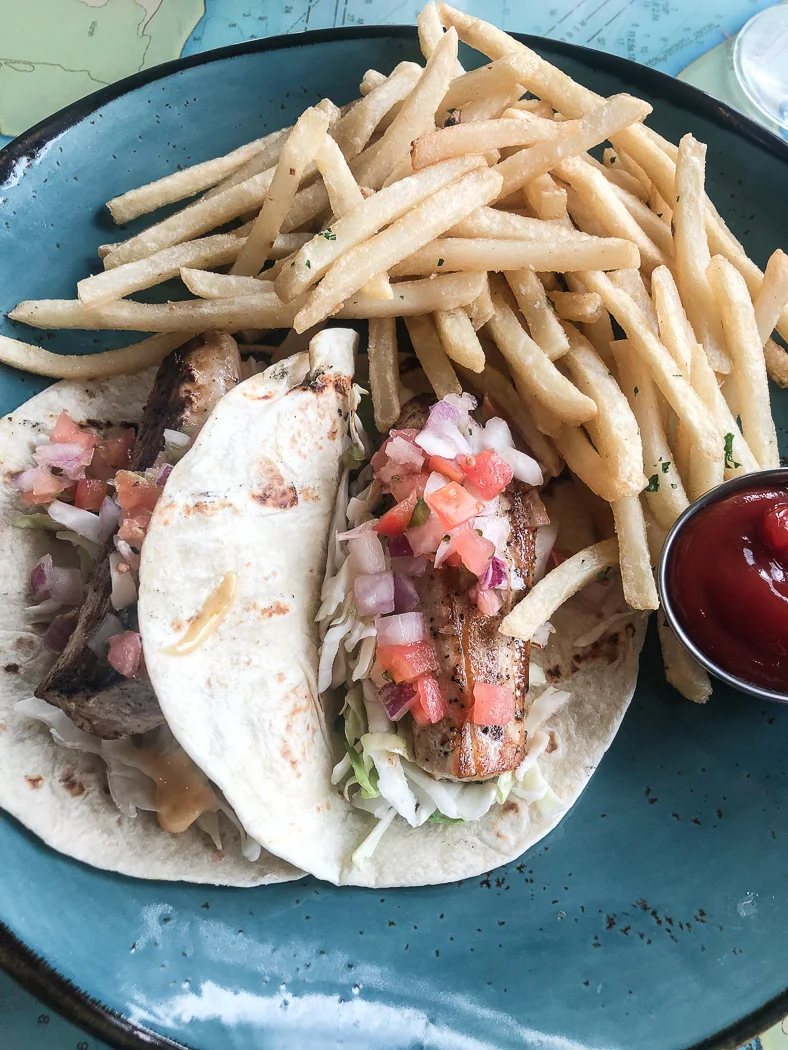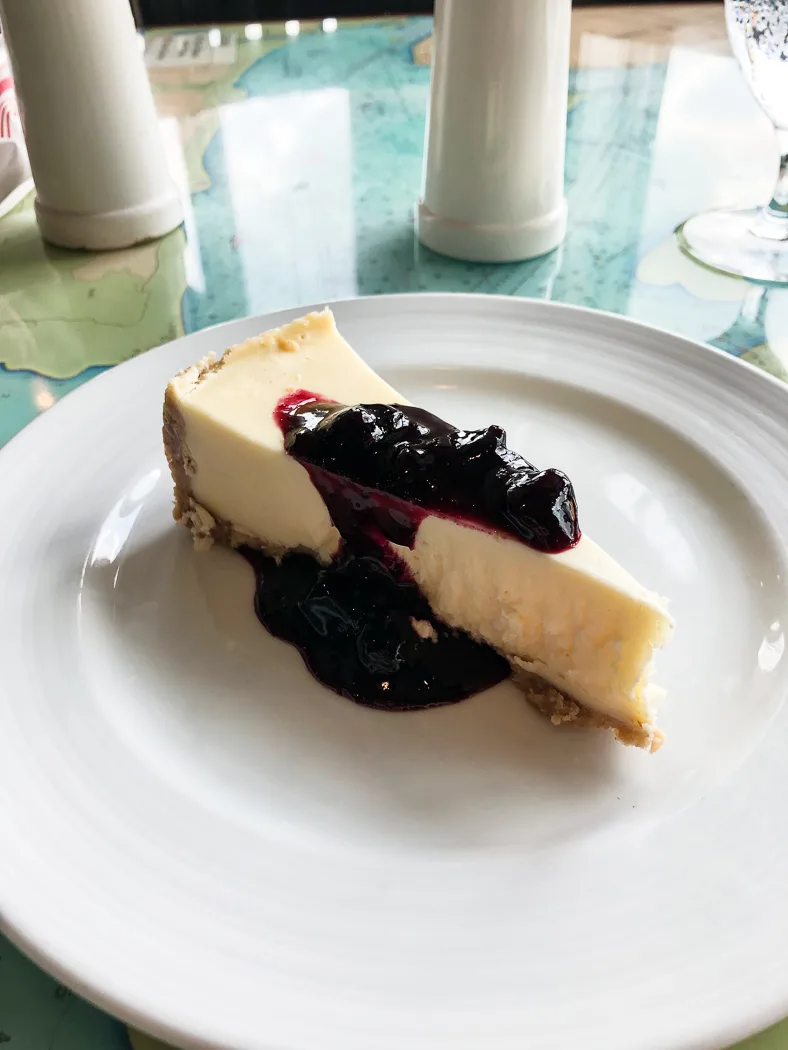 There are other restaurants on the property as well such as Bridge Bar, Reel Bar, and the Beach Club Tiki Bar
Other Amenities
If you stay at the Beach Club side, they offer room service. Sadly, they do not offer that on the Harborside, but that's okay. It's good to get out and walk and check everything out.
They do have an on-site spa, The Estuary Spa. If I had had a little more time, I would have totally made myself an appointment and got a relaxation massage!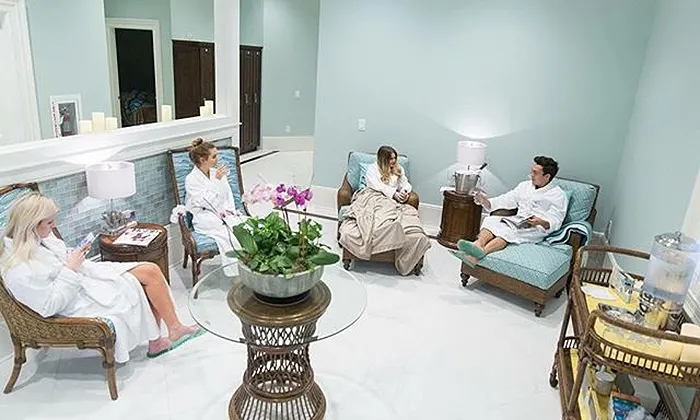 If you bring the kids, they have all kinds of fun things to do right on the property — including a nightly fire pit with Smores kits for the kids. They also have a movie night, crab hunting and more.
Walking the Outside Property
One of the things that were my favorite to do every day, was to walk the pier and check out the sites.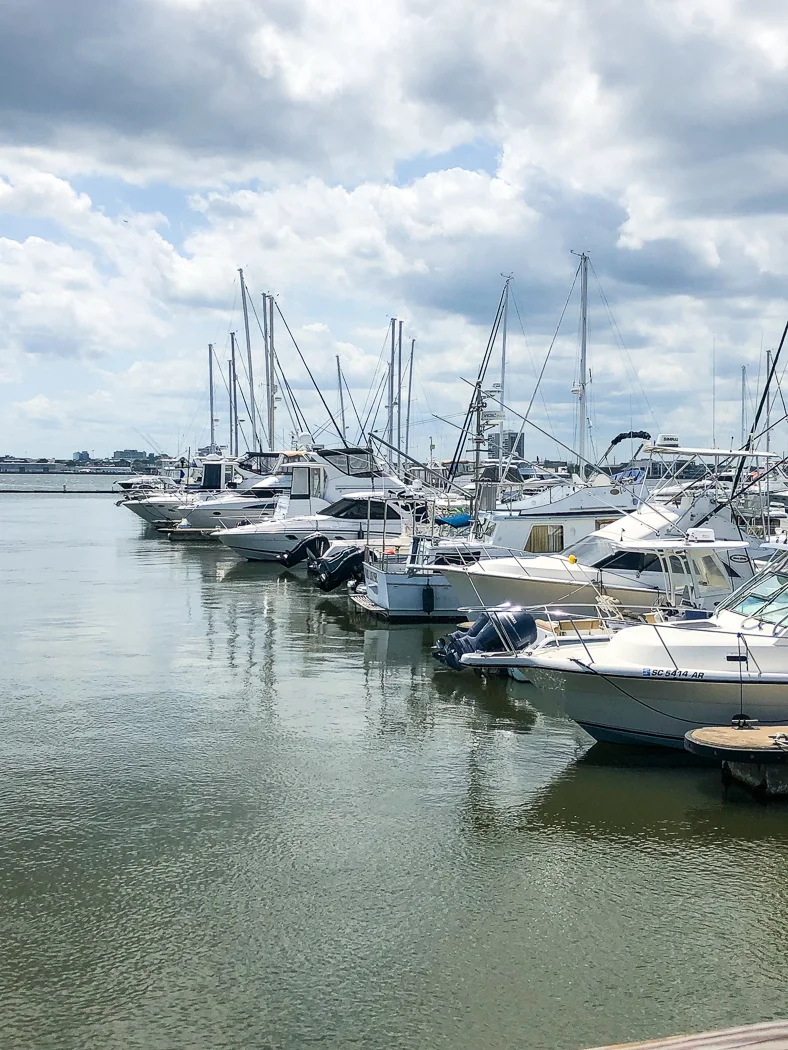 If you want to go to town, you can take the water taxi across the water.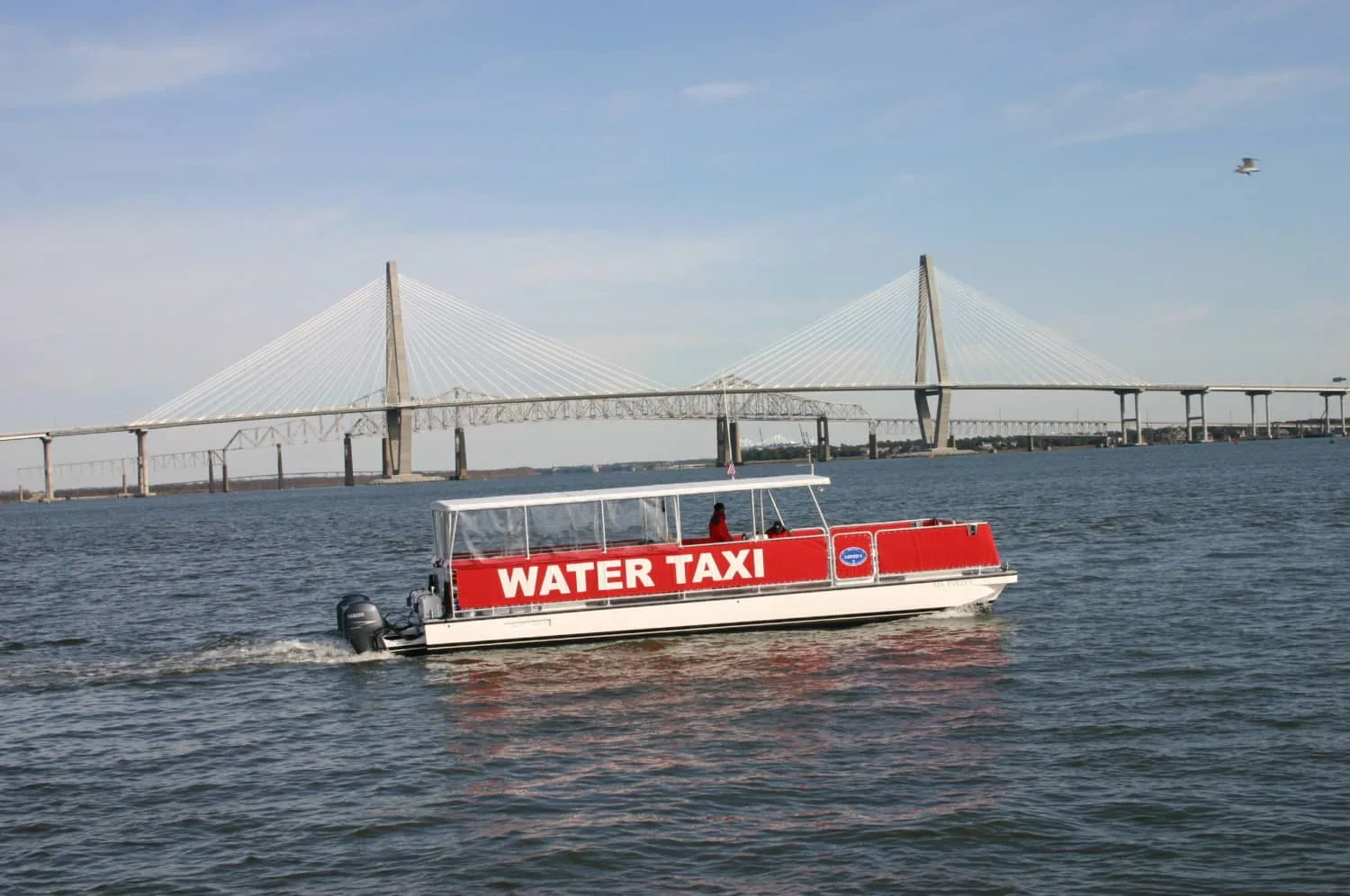 The Charleston Water Taxi is right in the marina attached to the hotel. You can take a relaxing trip across the harbor to Waterfront Park and Aquarium Wharf stops.
The water taxi leaves from the marina daily from 9:00 am – 7:00 pm from March 15th – November 1st and on Saturdays from 9:00 am – 5:00 pm November 2nd – March 15th. The cost is $8.00 one way or $12.00 for an all-day pass. Children ages 3 and under are free.
Right next door to the property is the USS Yorktown that you can explore and learn all about. The Patriots Point Naval and Maritime Museum will give your kids a ton of things to learn about and to do.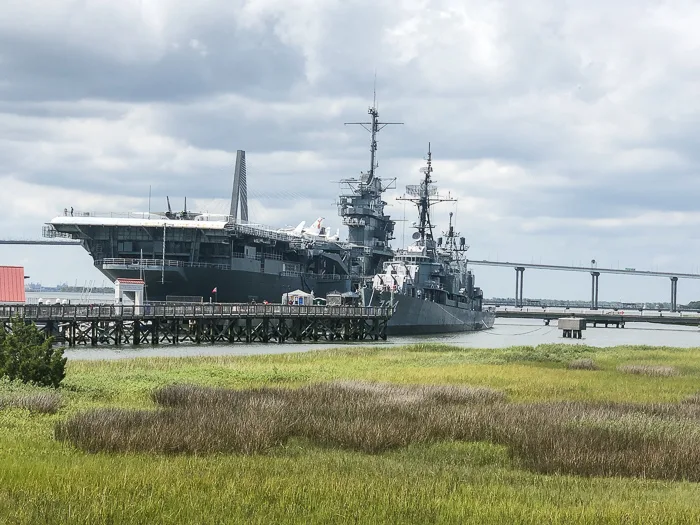 If you know someone who loves history, this would be an excellent tour for the family.
Be sure and Check out Charleston Harbor Resort
If you are visiting Charleston, be sure and check out the rooms and amenities and everything that Charleston Harbor Resort and Marina have to offer.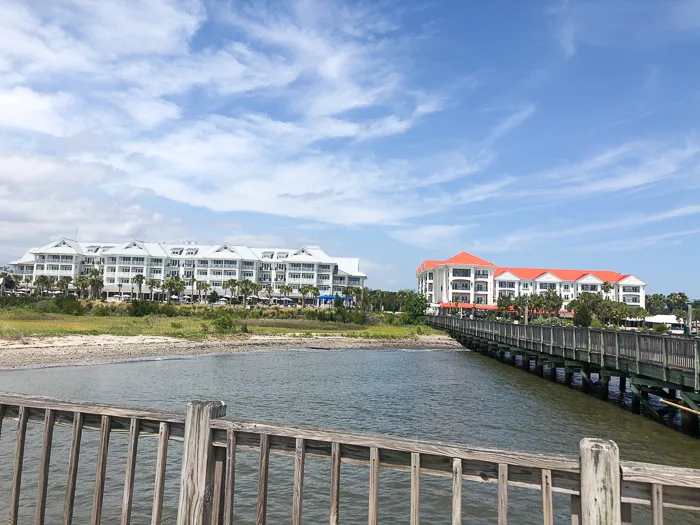 It is one of the prettiest hotels I have ever stayed at. I cannot wait to visit again and check out downtown Charleston!
Charleston Harbor Resort & Marina
20 Patriots Point Road
Mount Pleasant, South Carolina 29464
Phone: (843) 856-0028