If you are planning a trip to Dauphin Island, Alabama anytime soon, here are 5 things you need to know!
Our family took a trip back in September to Dauphin Island, Alabama. If you are familiar with Gulf Shores, then you will know that Dauphin Island is at the very tip of the peninsula.
It is about an hour from Gulf Shores. You can get there by riding the ferry, or driving around the island and coming across the bridge.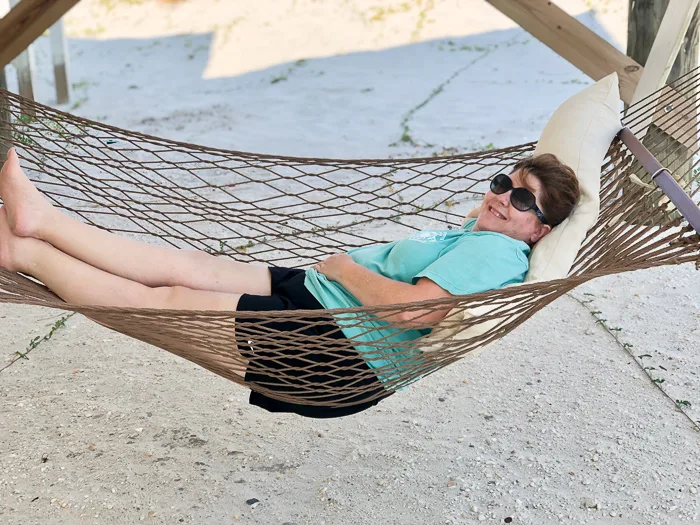 This post was originally published on September 2, 2019.
When we first booked our vacation house through Vacasa, we didn't really know a lot about the area. We had heard that it was perfect for someone wanting to get away from the hustle and bustle of it all.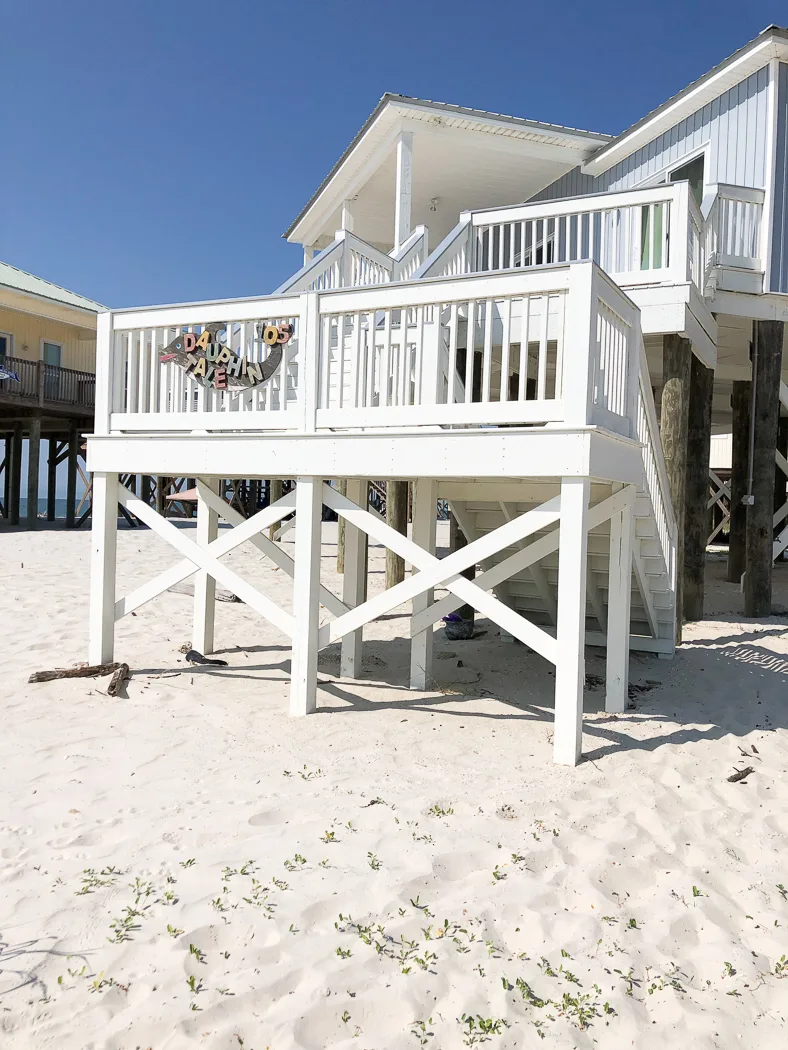 We stayed there a whole week. While there, we learned a few tricks of the trade that I thought I would share with you. These will come in handy in case you are going to spend some time visiting Dauphin Island as well.
5 Things You Need to Know if You Visit Dauphin Island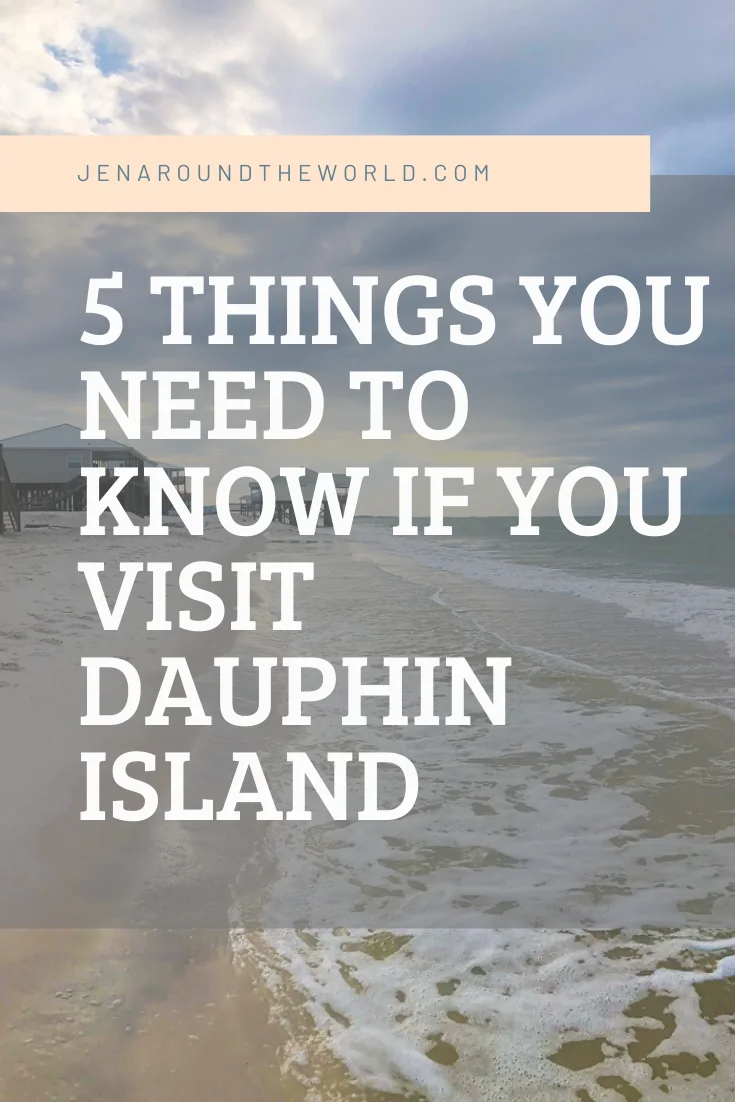 #1 Buy Groceries Before Heading to the Island
The very first thing we learned when we got to Dauphin Island is that buying groceries is not easy to do. On the island, there is a Dollar Store and a convenience store with extremely overpriced food. If you want groceries you have three options.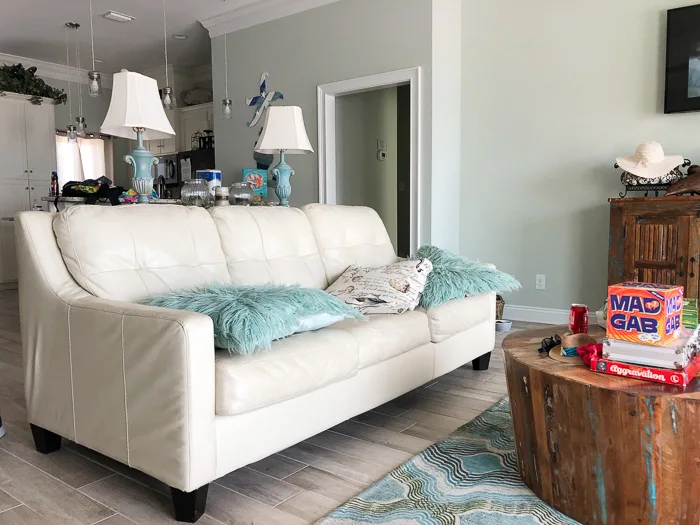 Go to Greer's Grocery Mart in Theodore (about 20 minutes from the island) before you get there.
Drive an hour to the Winn Dixie and shop there for your groceries once you arrive at your rental house.
Buy your groceries before you travel and just bring them with you.
The Dollar Store is only about 12 minutes from the island so if you forget something, they do have most of what you need. But if the meat is what you are needing, you will need an official grocery store like Greer's or Winn Dixie.
Next time, we are planning on getting a cooler with ice and packing our meat with us. This is so that we do not have to go to the grocery store.
#2 The Public Beach Costs Money
The cool thing about staying on Dauphin Island is that most of the beach houses are on the beach and accessible right in your front door. We were about 100 steps from the beach and it was perfect for us.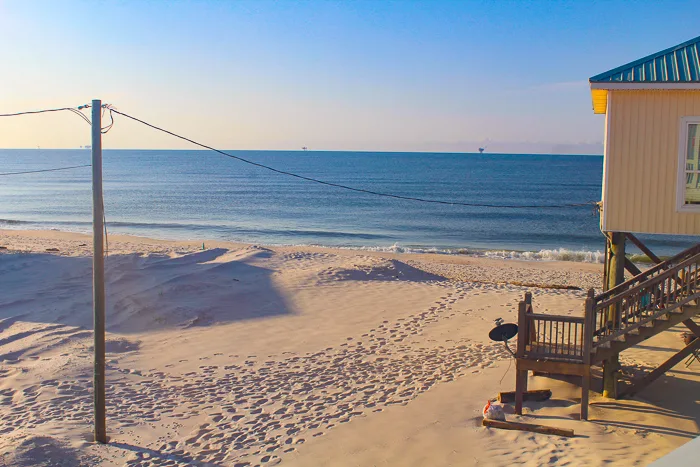 If you plan on going to the public beach, you need to know that it actually costs money. They charge you per car and per person which can get pretty expensive.
If you go to the public beach during off-season, make plans to visit it Monday through Thursday because no one mans the money taking during those times. However, Friday and Saturday will be paydays.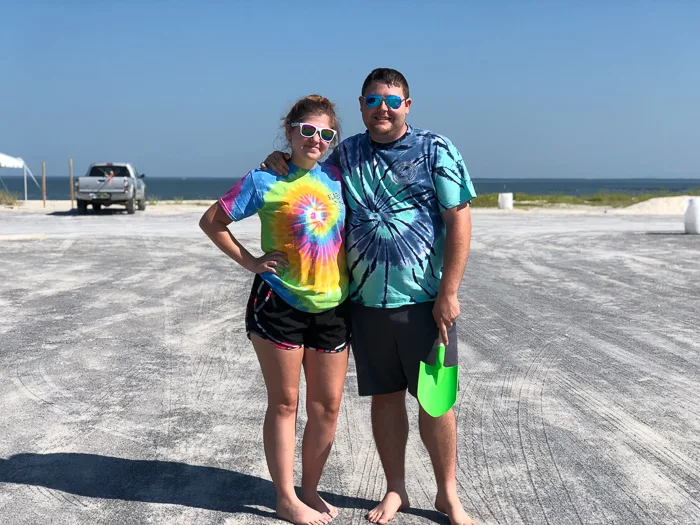 #3 Dauphin Island is the Best Place for Shells and Sea Glass
When we chose Dauphin Island as our beach vacation, we had no idea that it would be the perfect location for finding all kinds of seashells and sea glass.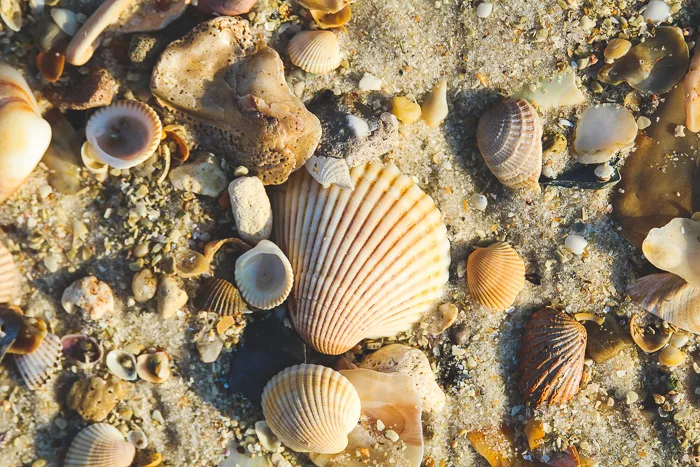 We started doing research and found it to be the #1 spot.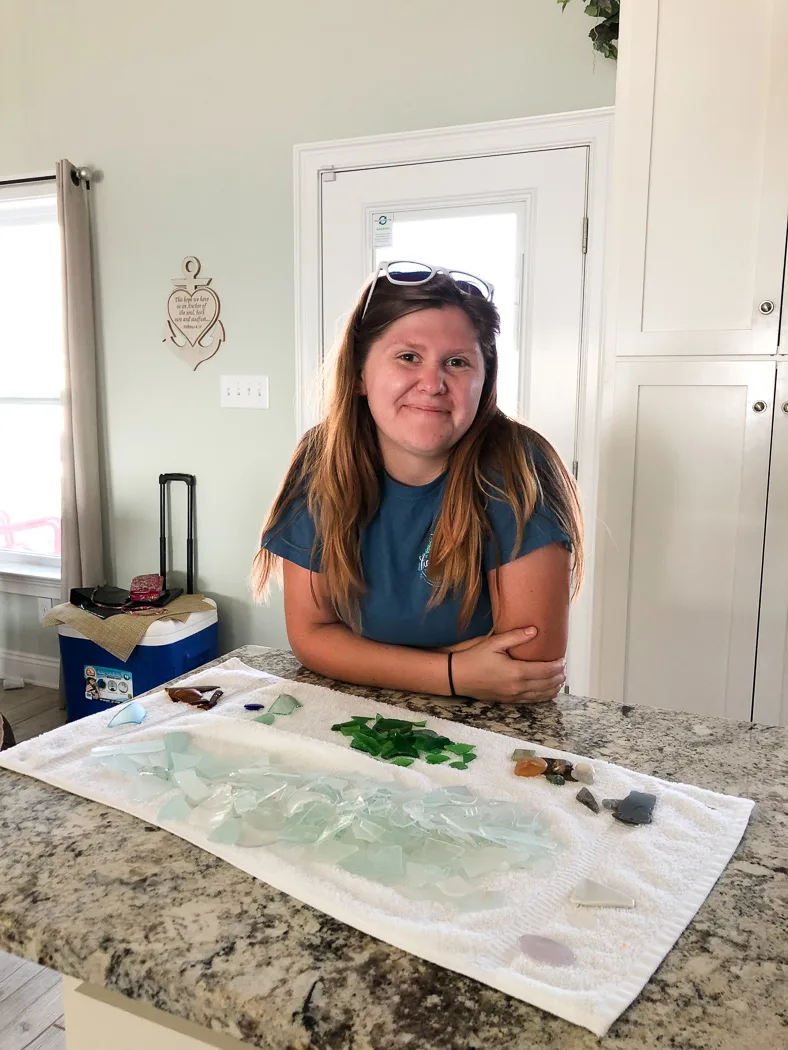 Every single morning and afternoon, we would take long walks on the beach with Tucker and a bag and we would pick up so many pieces of sea glass and seashells.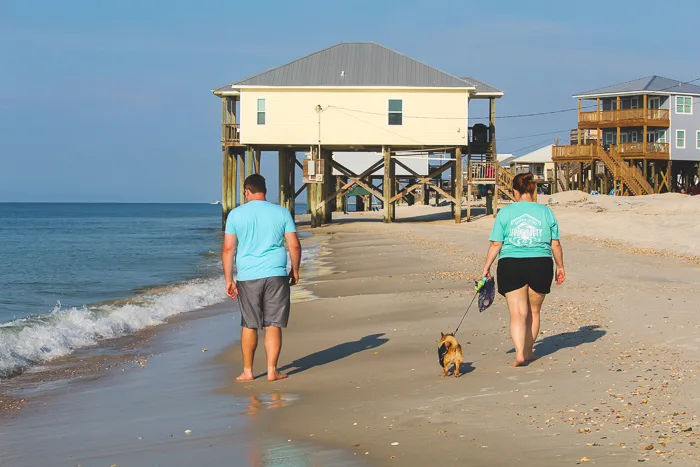 We bought home a cooler full that we are planning to use to make some crafts with.
#4 The Shopping is Great Here
One thing we learned while visiting Dauphin Island is that their souvenirs are much cheaper here than they are over in Gulf Shores or other parts of the beach.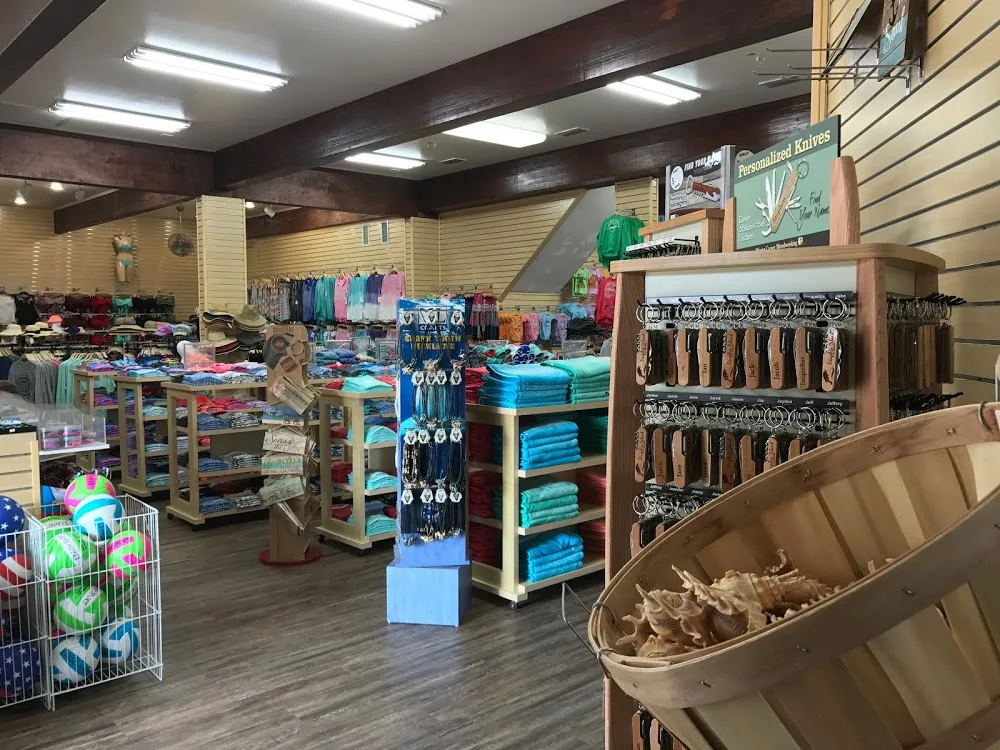 They have one really awesome souvenir shop right as you come onto the island where you can get super soft t-shirts for only $10 and they are amazing.
They have a few boutiques as well that sell some amazing clothes and jewelry. It really is a great place to shop for unique items.
#5 Good Food Choices
There are not a lot of restaurants on the island, so you have to be choosy when finding a place to eat but we did find a few places that are worth mentioning for sure. Of course, we did have to drive to Fairhope so that we could experience a Yard Milkshake — and we were not disappointed there!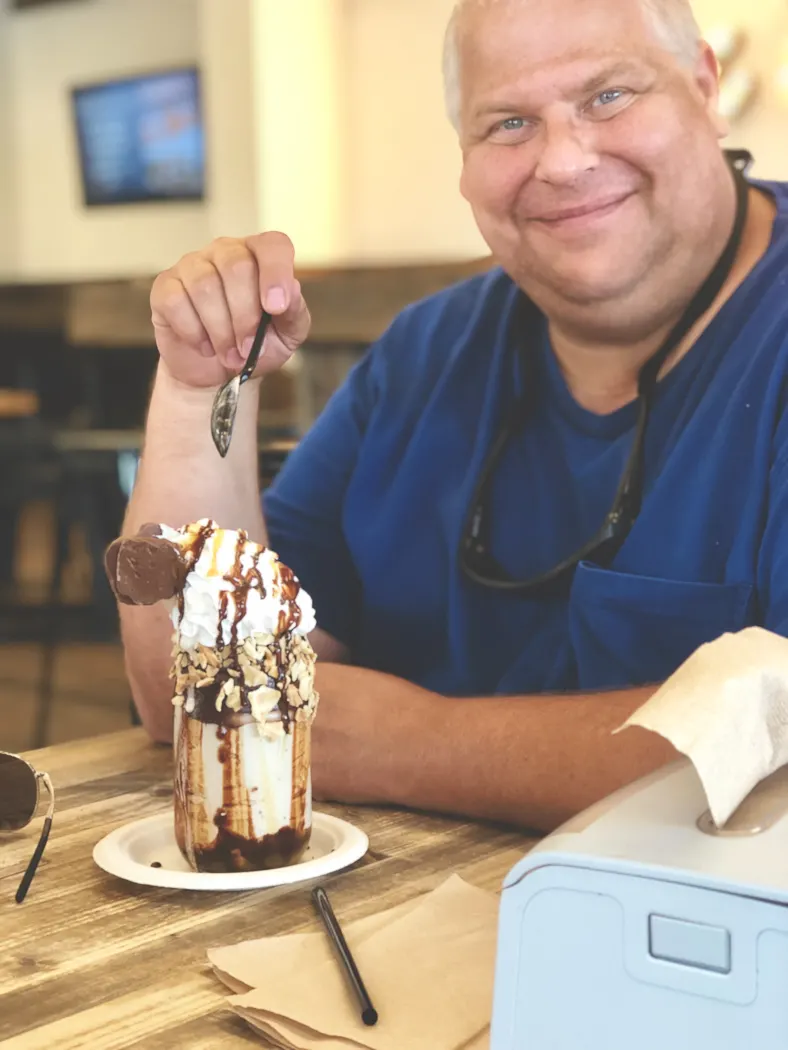 Since we were able to eat at a few places, I thought I would list them all here.
Pirates Bar and Grill
We ate here for dinner one night and the food and view were fantastic. My son ordered the Blackened mahi-mahi and I got the blackened shrimp — both of which were excellent. My husband ordered the ribeye steak and he said it was one of the best he had eaten in a while.
Lighthouse Bakery
We went there to get doughnuts but we found out that they do not sell doughnuts but they have other baked goods that are so delicious! I got a homemade cream cheese danish that literally melted in my mouth. It was so good.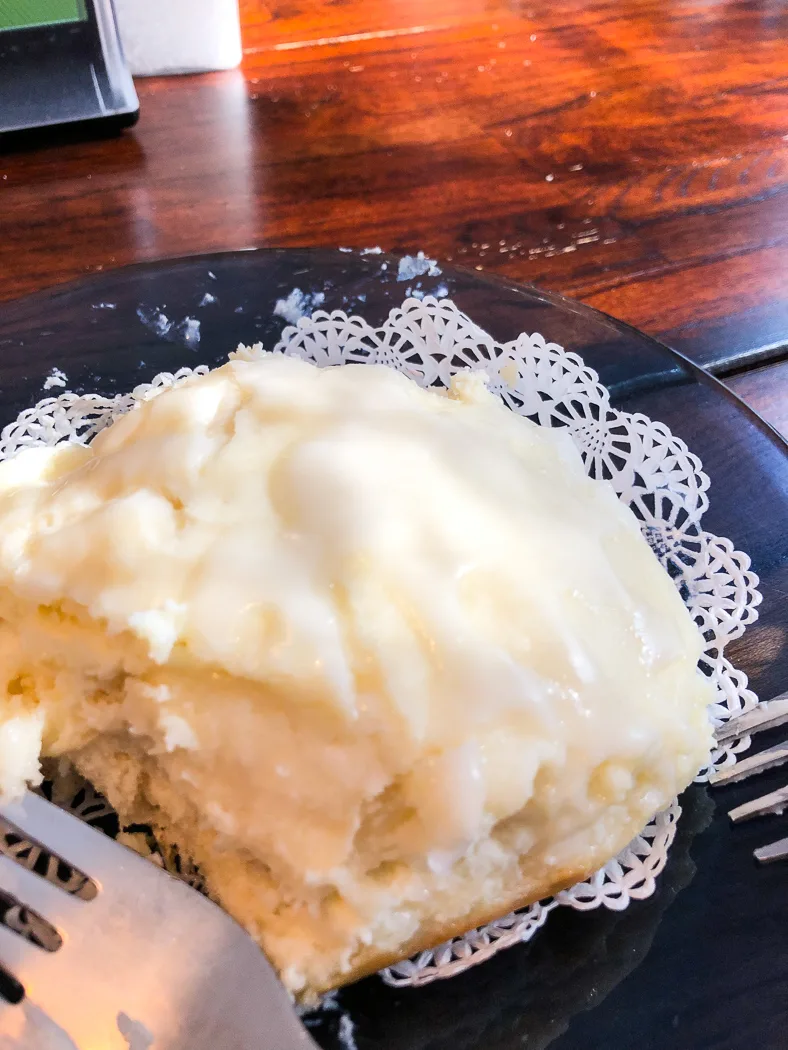 Foxy's Waffle Bar
If you want a delicious waffle, go to Foxy's I got a smoothie that was out of this world, but the kids ordered waffles topped with crazy concoctions and they were phenomenal.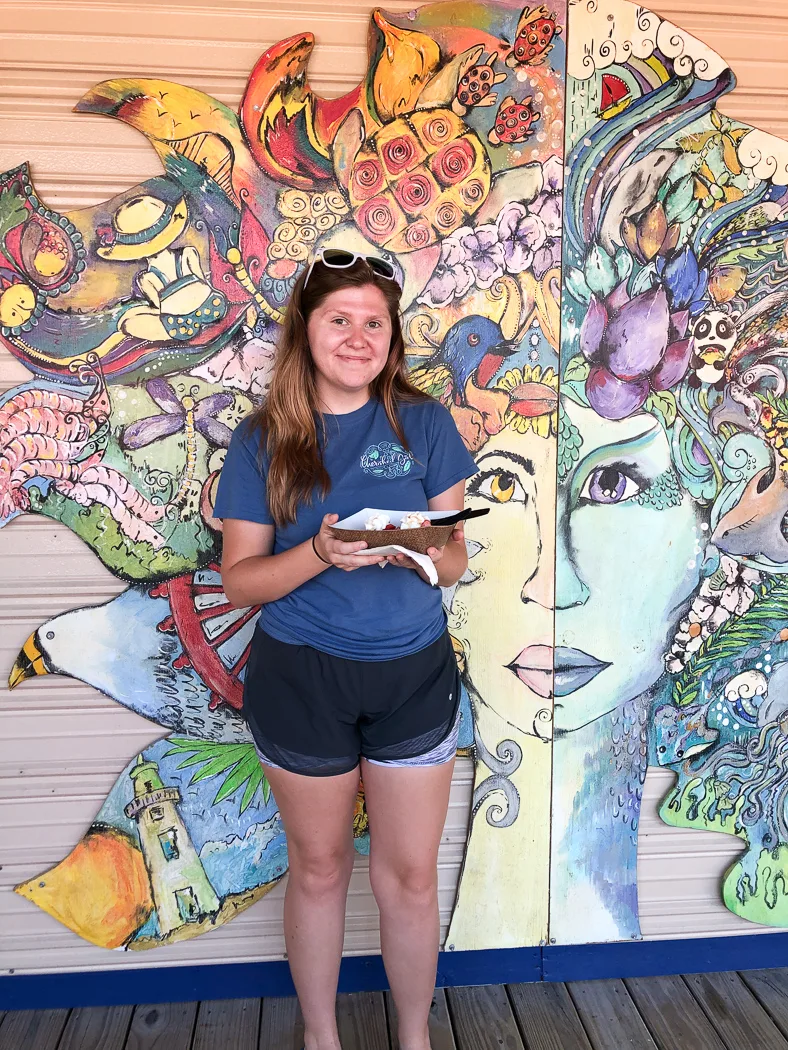 Miguel's Beach & Baha
Right beside Foxy's is Miguel's and they have the best tacos and nachos I have ever put in my mouth. Everything is fresh and homemade and if you do not eat here, you will be missing out!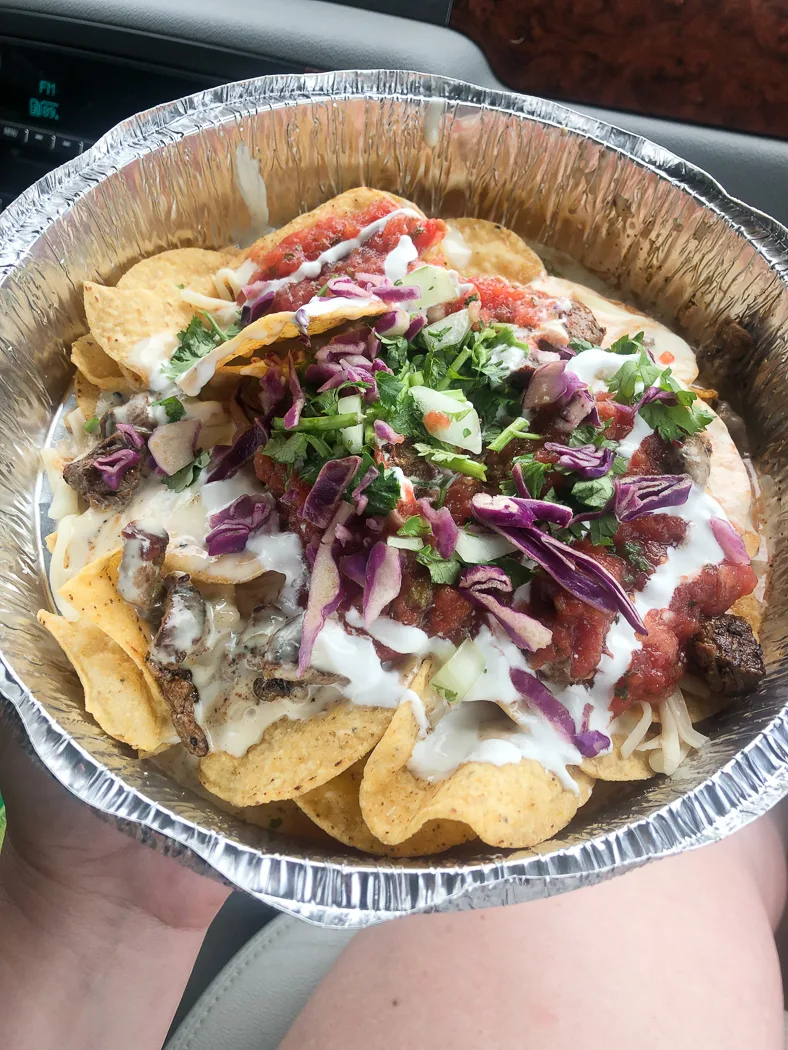 Island Rainbow
We stopped here one afternoon to get ice cream and they have the best homemade ice cream I have ever eaten – I know I say that about a lot of food. They also serve pizza here but we did not get to try that.
Beached Cafe
Stephen loved eating here. They have these loaded fries that have gravy and brisket and cheese and demi-glace and they are fantastic. They have a ton of other artisan foods here as well and a full-time chef.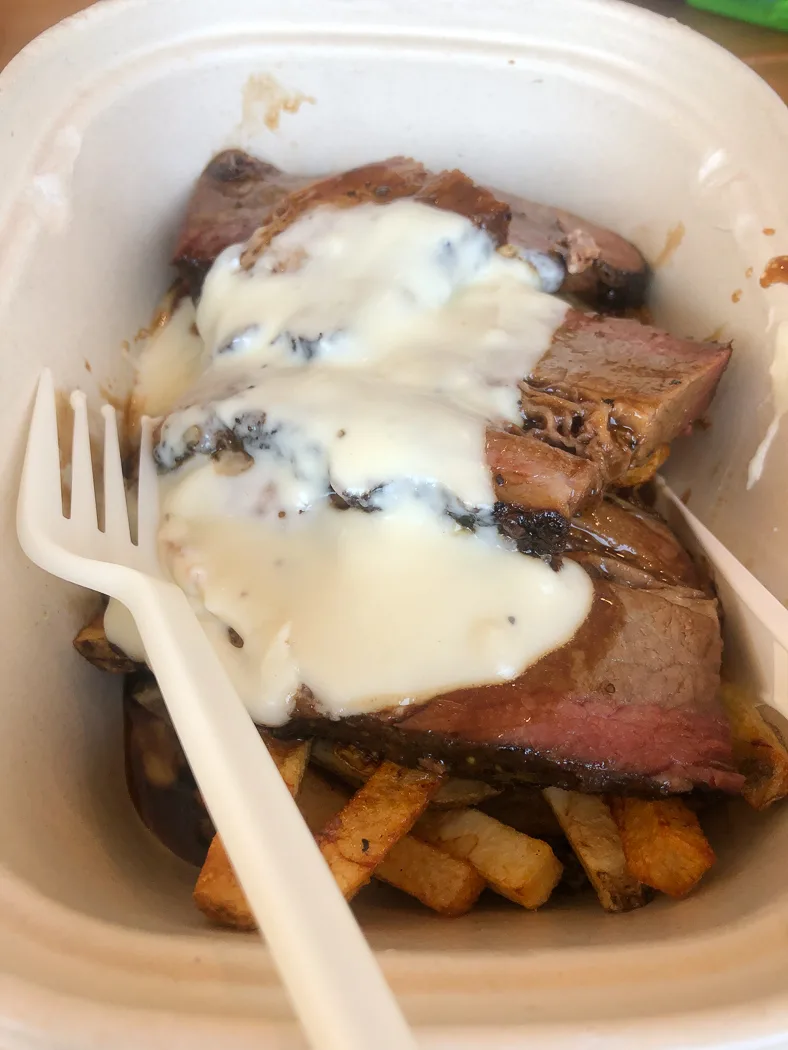 The rest of the time we were staying on Dauphin Island we chose to cook at our beach house. Everyone pitched in and we even had a couple of meals on the deck while we listened to the waves crashing against the shore.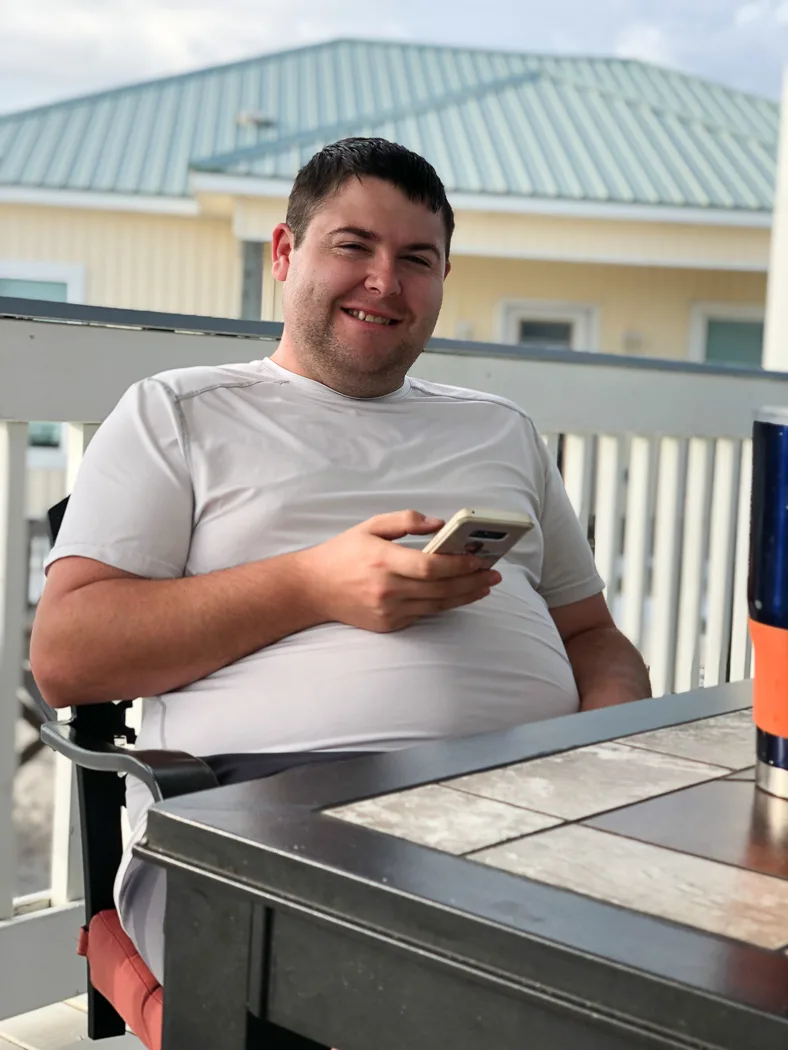 Bonus Tip — The Island is Pet-Friendly
Another great thing about Dauphin Island is that the majority of the beach houses and restaurants and the entire island is pet-friendly.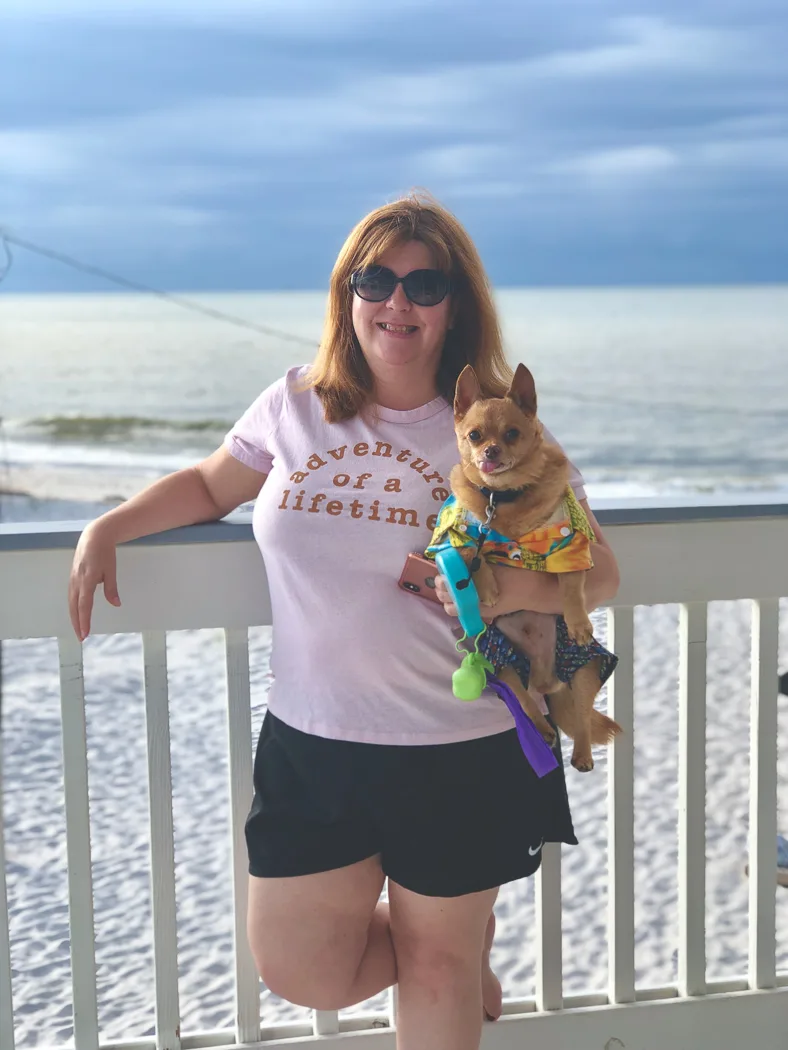 We were able to get Tucker out and walk him on the beach every day and he loved it. He is definitely a beach bum for sure and loves getting his daily walk on.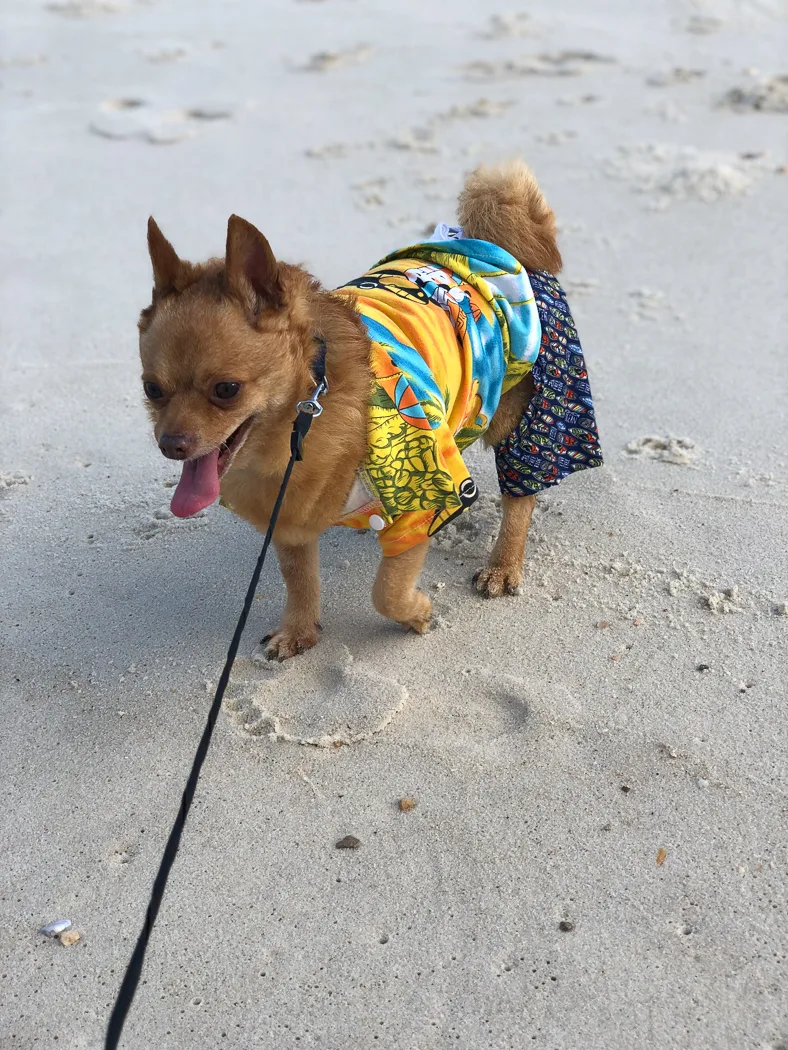 I mean, what's not to love about getting sand between your fur toes right?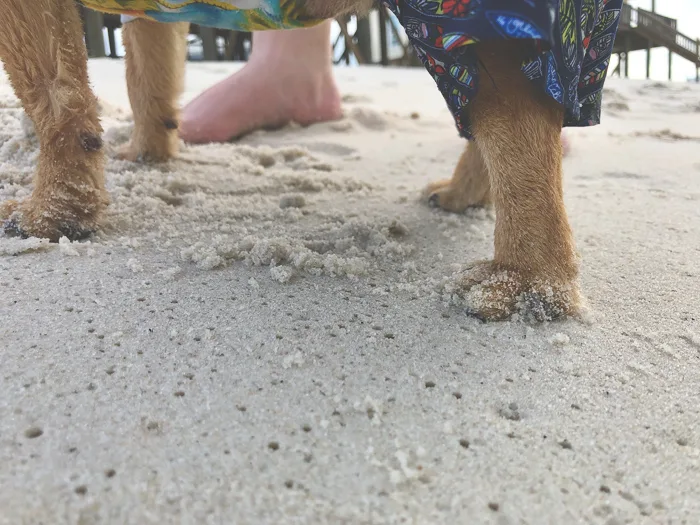 Finally
If you plan to visit Dauphin Island anytime soon, I hope you take these things into consideration.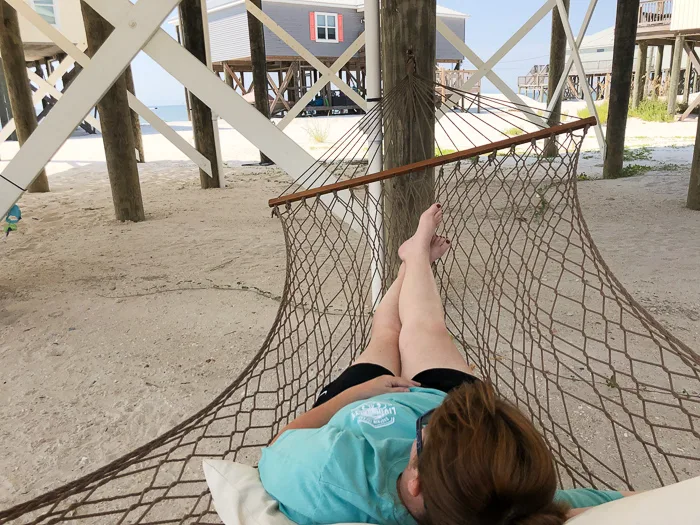 I am sure that it will help you to have an amazing vacation as we did.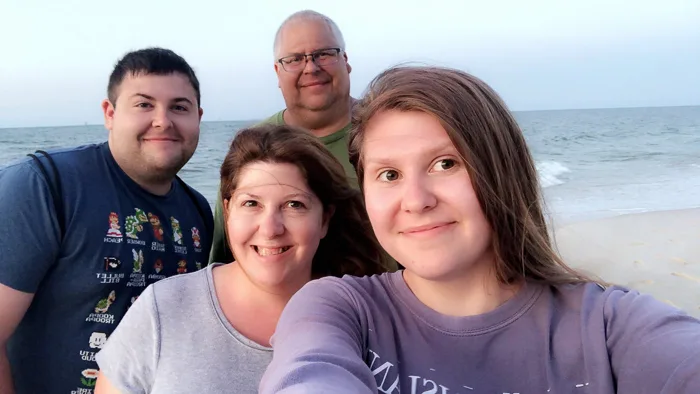 It felt good to get away and just unplug and relax for a week. This area is away from the hustle and bustle of the touristy places and is perfect for a family vacation.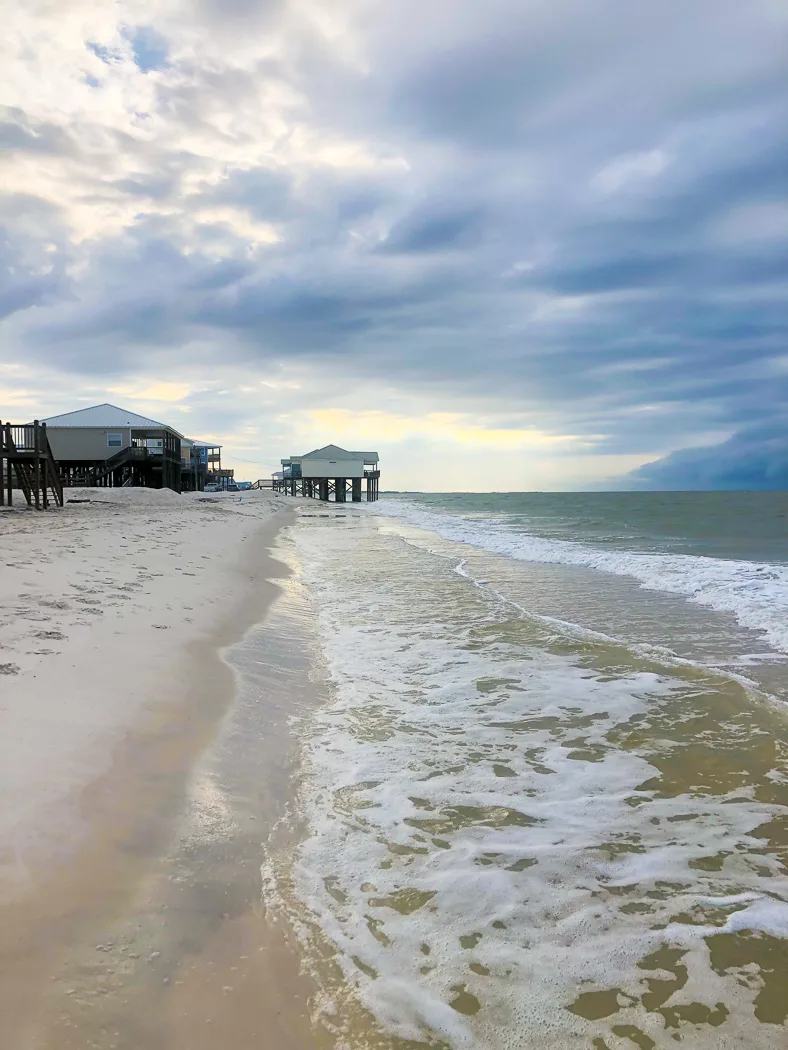 We have already made plans to go back again and enjoy the area.