This recipe for Texas Roadhouse Rolls with Cinnamon Honey Butter is a SPOT ON copycat recipe that you are sure to love. Simple and easy to make and can be frozen for later use.
One of my favorite places to eat is Texas Roadhouse. Those complimentary rolls with that Cinnamon Honey Butter is THE BEST tasting thing on the planet. And now, I have the perfect copycat recipe so you can make them at home!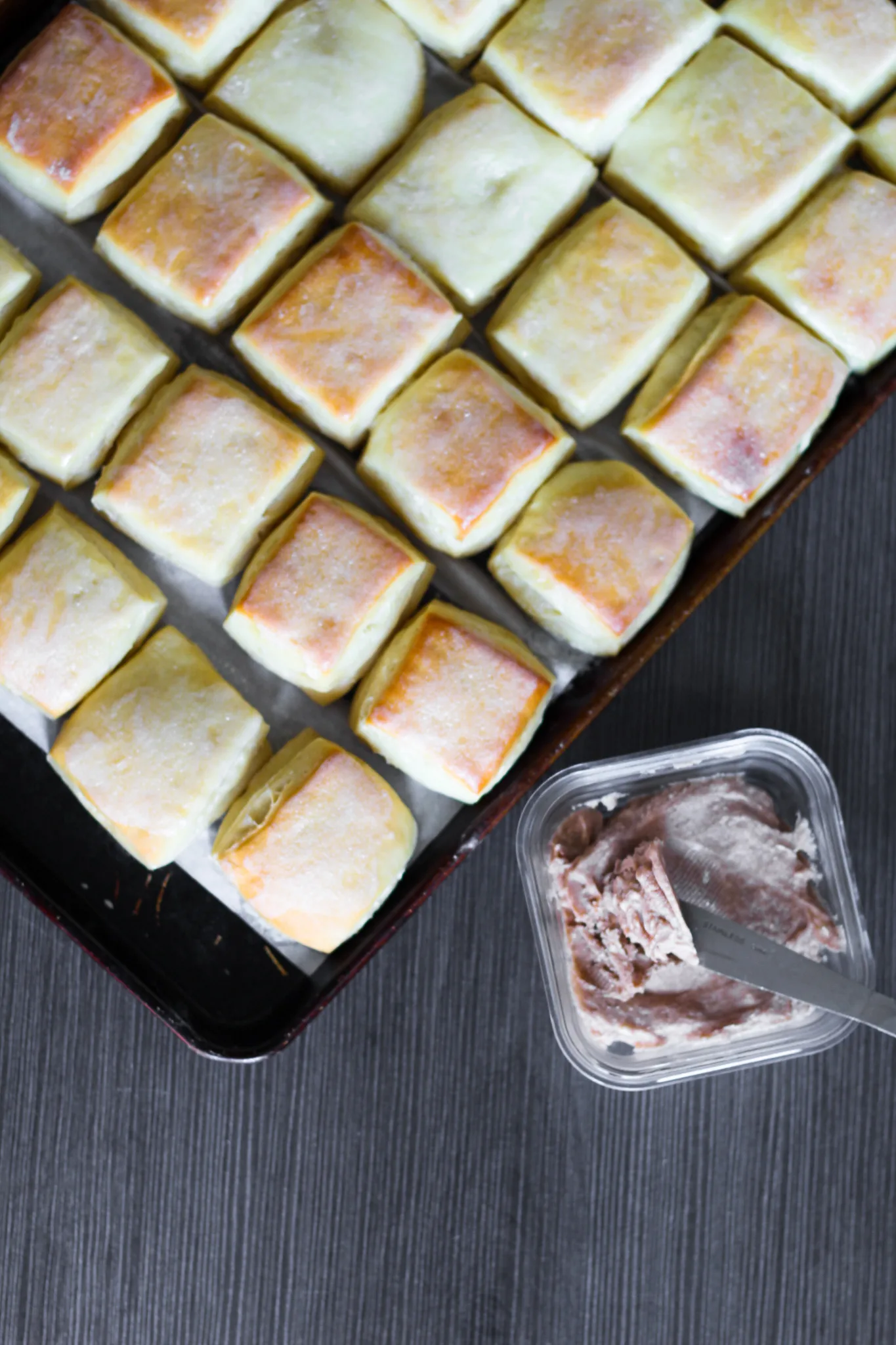 When we go out to eat at the restaurant, Stephen always goes for the steaks and burgers. But me? I got for those rolls with that delicious cinnamon honey butter!
I love them! Nothing beats fresh rolls right out of the oven. These are like little pillows of heaven that are indeed very addicting! I promise you will not be able to eat just one.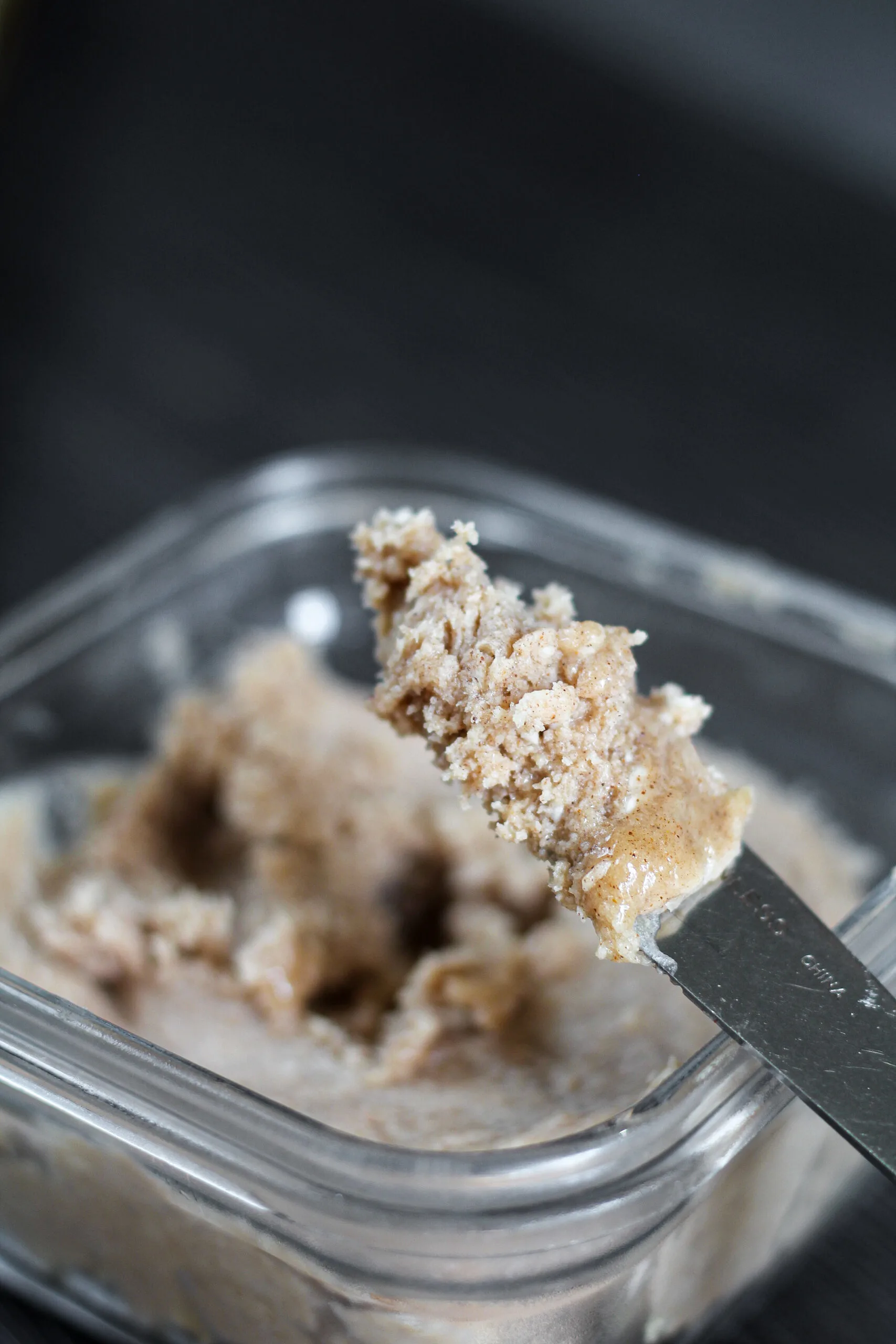 Texas Roadhouse Rolls with Cinnamon Honey Butter
I was quite impressed when I made these. I mean, I thought they would be harder to make, but this is my new favorite way to make rolls.
While my Bobby Flay Parker House Yeast Rolls recipe is a huge hit with my family, this recipe is a lot easier to make. Then, when you top them with a dollop of that cinnamon honey butter, hmmmm-hmmmm. It is mouthwatering.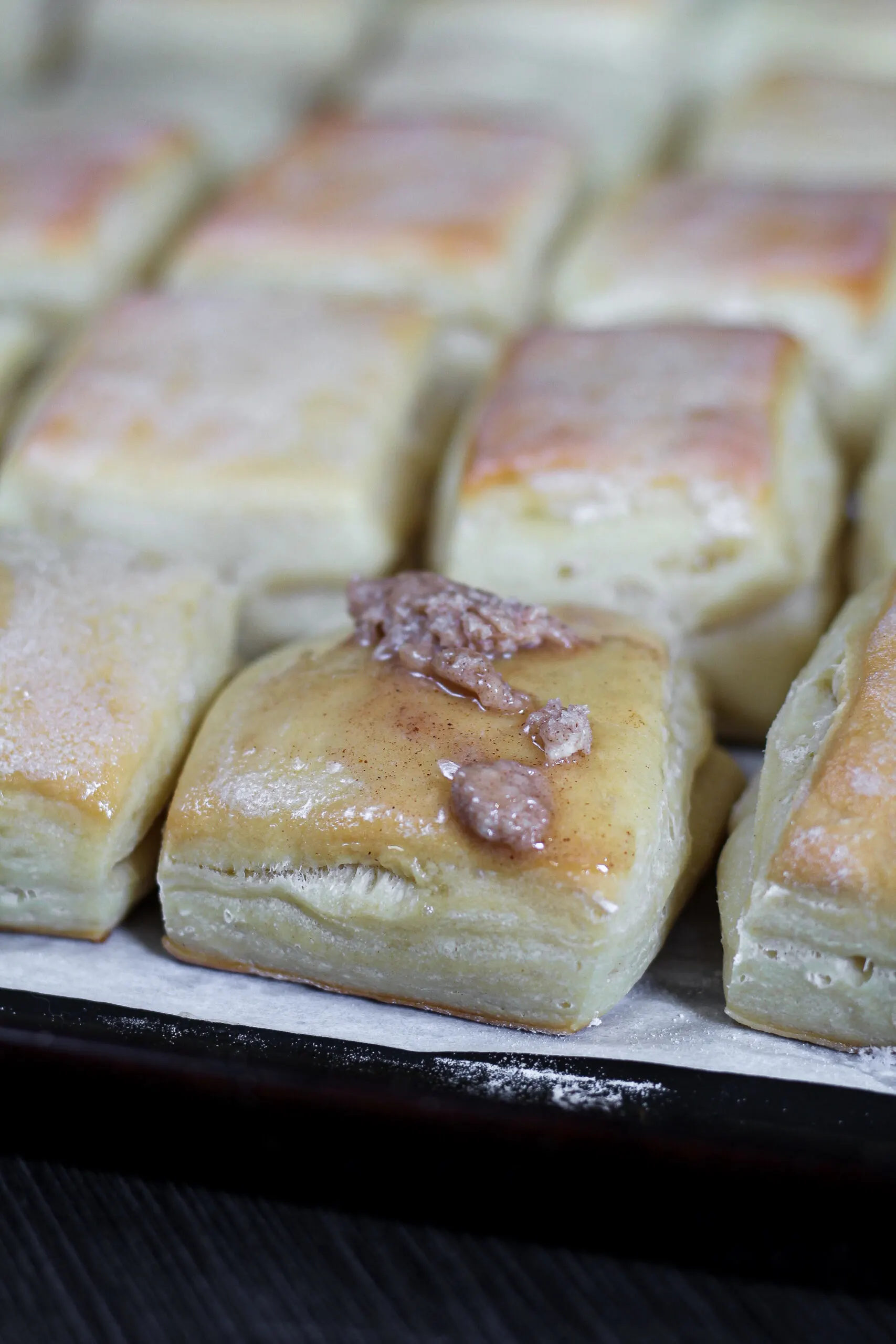 These rolls are pillowy soft and have the best taste and texture. You can make them with a KitchenAid Stand Mixer, or if you don't have one, you can totally make them by hand. The kneading will just take longer.
For the cinnamon honey butter, you can make that with or without a hand mixer. I just used a fork and mashed everything together. Just make sure the butter is room temperature.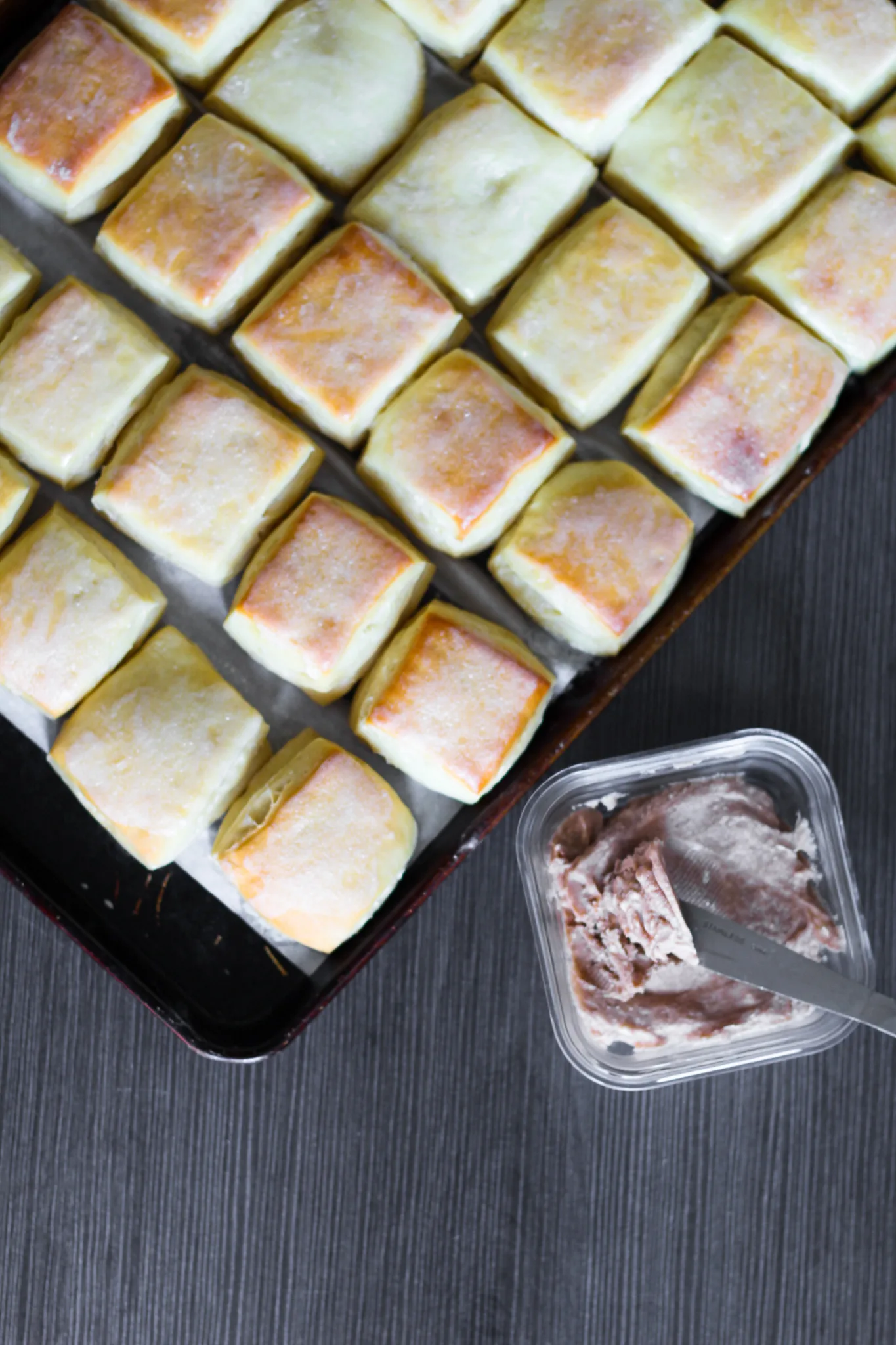 Check out these other popular copycat recipes below!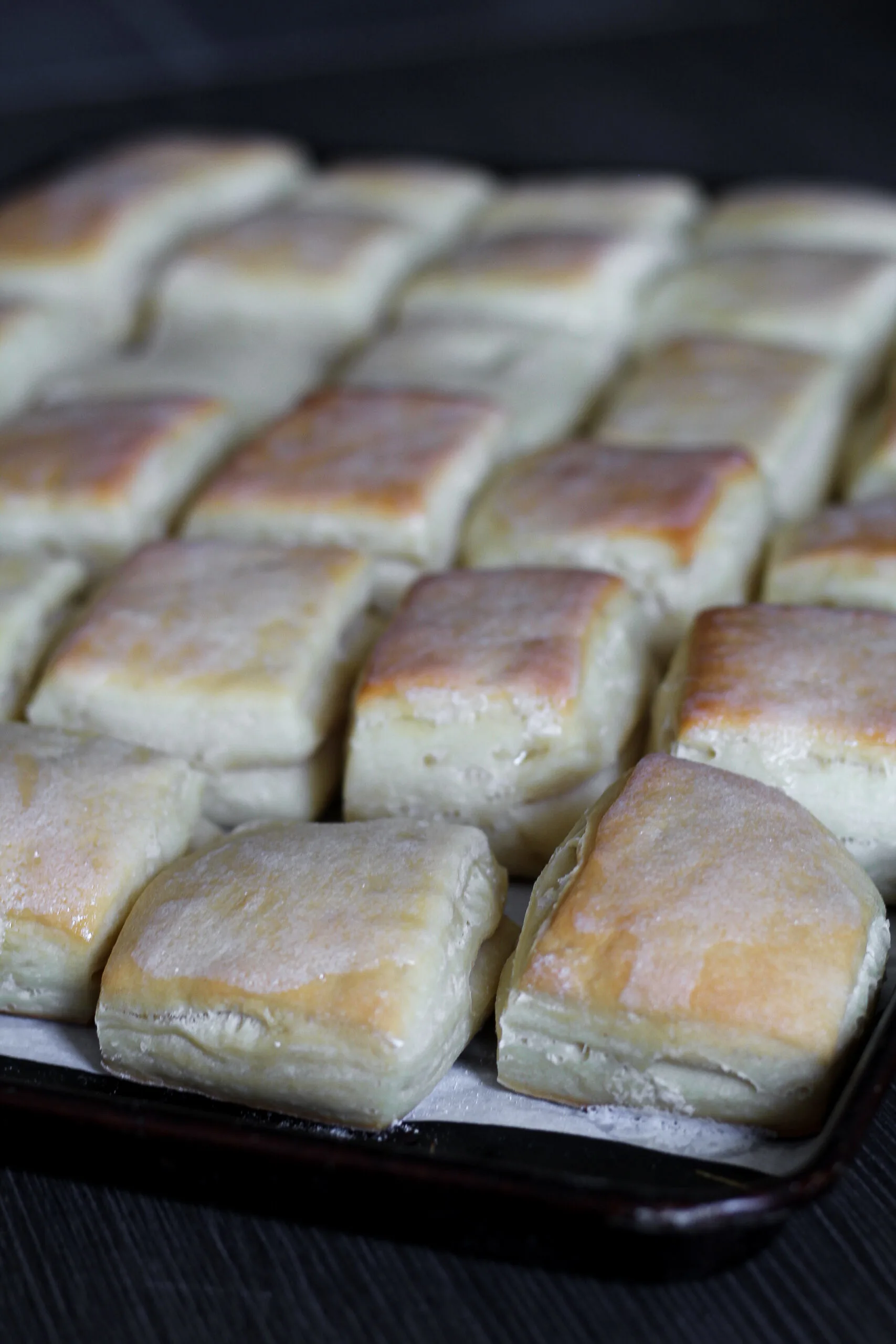 Friday #DairyMonth Recipes
Yield: 12 servings
Texas Roadhouse Rolls with Cinnamon Honey Butter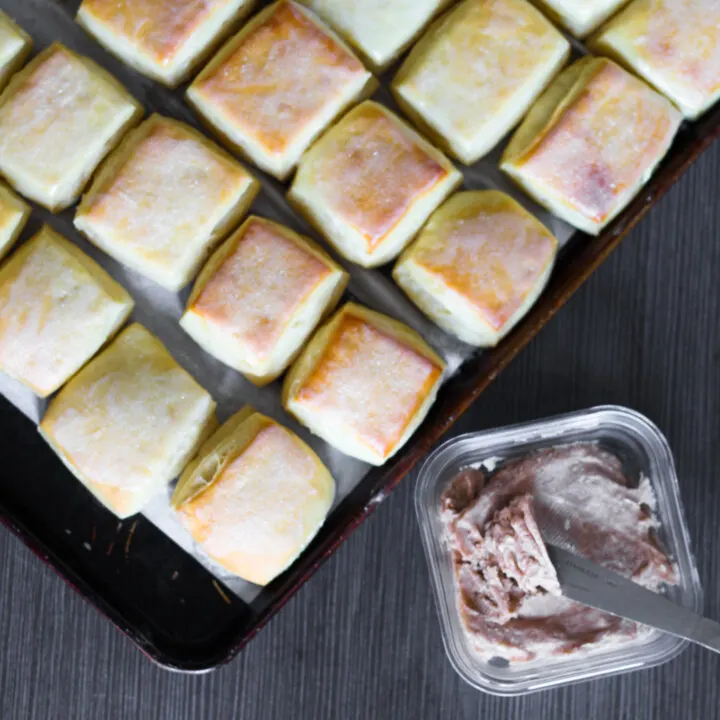 Perfect copycat rolls that are spot on in taste and flavor from Texas Roadhouse -- including that delicious cinnamon honey butter.
Total Time
2 hours
35 minutes
Ingredients
For the Rolls
1 pkg. active dry yeast or 2 ¼ teaspoons
¼ cup warm water
1 cup milk, warmed
2 tablespoons butter, softened
1 tablespoon butter, melted
¼ cup + 1 teaspoon sugar
3 ½ -4 ½ cups all purpose flour
1 teaspoon salt
1 egg
For the Cinnamon Honey Butter
1 stick butter, softened
1 teaspoon cinnamon
1 tablespoons honey
2 tablespoons powdered sugar
Instructions
Heat milk in a measuring cup in the microwave for 3 minutes and then set aside. Add butter and allow it to melt into the milk.
Dissolve the yeast with 1 teaspoon sugar in the warm water. Mix well and allow it to proof until bubbled, about 5 minutes.
In a stand mixer bowl using the paddle attachment, add the yeast, milk, sugar, salt and 1 cup flour. Mix until combined.
Add the egg and beat until combined.
Add 2 more cups of flour one at a time scraping down the sides and mixing after each addition.
Change to dough hook and add flour ½ cup at a time on low speed until dough forms and pulls away from the sides.
Knead the dough with the dough hook on medium until the dough is smooth, 3-4 minutes.
Grease a large bowl with oil or cooking spray.
Lightly dust counter with flour and turn dough out. (Be sure to dust your hands as the dough will be sticky.)
Form the dough into a ball and place in greased bowl.
Turn over once to oil both sides of the dough. Cover and place in a warm place at least 1 hour or until doubled in size.
Turn out on to a well-floured surface. Dust a rolling pin with flour and roll out to ½ inch thick. Fold the dough over and then roll out again until it is about 1/2" thick
Using a dough scraper or pizza cutter cut out rectangles of dough about 2x3 inches.
Take the rectangles and place on a baking sheet covered with parchment paper.
Cover and let sit until doubled, about an hour.
Preheat oven to 350 degrees farenheit.
Bake at 350 degrees F until deep golden brown, about 20 minutes. Remove and brush with melted butter. Serve warm with cinnamon honey butter.
To make the cinnamon honey butter, cream together the butter, cinnamon, honey, and powdered sugar in medium bowl.
Use immediately on warm rolls or store in the fridge until ready to use.
Nutrition Information:
Yield:
12
Serving Size:
1
Amount Per Serving:
Calories:

719
Total Fat:

13g
Saturated Fat:

7g
Trans Fat:

0g
Unsaturated Fat:

4g
Cholesterol:

45mg
Sodium:

279mg
Carbohydrates:

130g
Fiber:

5g
Sugar:

4g
Protein:

18g