The other day, Kayla and I fixed a delicious Mexican inspired dinner for us. It was right after church, so we were ready to just come home and hang out together while the guys went and finished up some things they needed to get done.
It was at this moment that I created this amazingly delicious and refreshing Mojito Mocktail that is not only alcohol free, but sugar free too!
If you could see my herb garden right now, then you would totally understand why I needed to make this drink. My mint has gone crazy — as I knew it would, so I have been trying to find recipes to make that will help me use it all up!
I love fresh drinks like this, but most of the time, they are laden with alcohol — which I do not drink, so I have to find creative ways to make those drinks — and make them taste good!
This one is SO delicious. I am going to make it for some ladies at our next ladies luncheon that we have.
Here is the recipe — I hope you enjoy it!! It basically takes 5 minutes to prepare. Your friends will be talking about this recipe for days.
Mojito Mocktail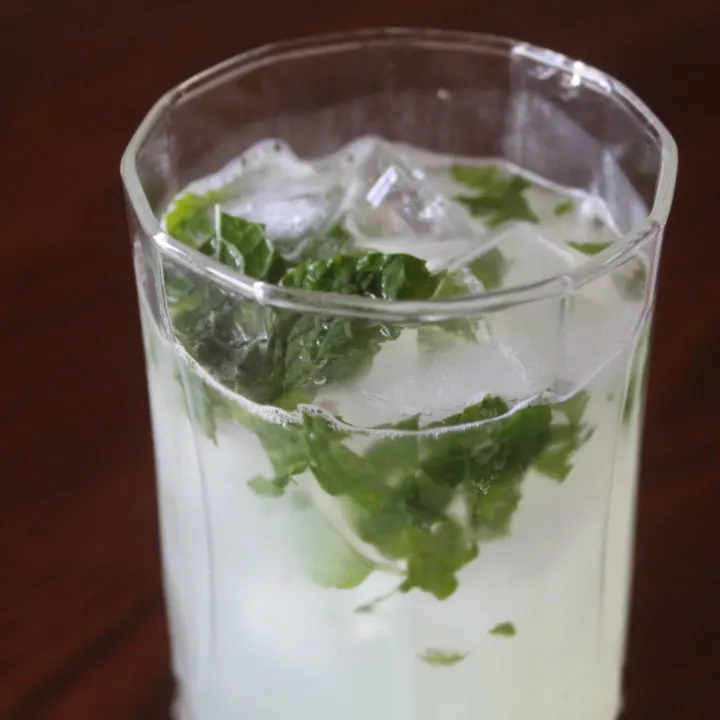 Ingredients
1/2 cup lime juice
1/2 cup of mint leaves
1/4 cup of Splenda
4 1/2 cups of Sprite Zero
Ice
Instructions
Stir lime juice, mint leaves, and sweetener together in a pitcher; gently crush and bruise mint leaves with a wooden spoon.
Pour Sprite Zero into juice mixture and stir until sweetener has dissolved.
Pour in glasses that have already been filled with ice