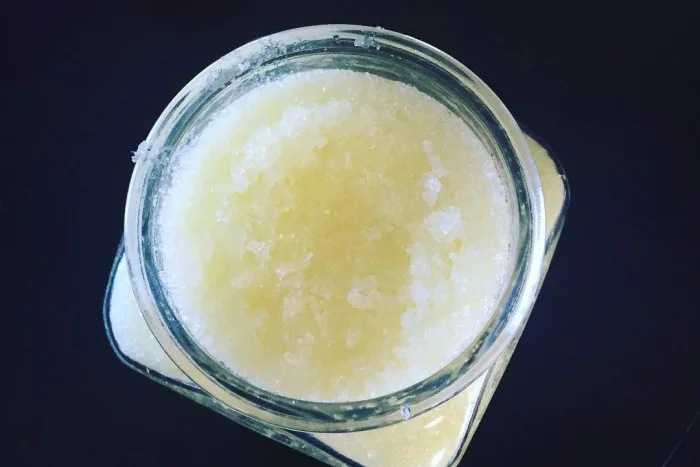 Nothing makes me happier than having a spa day at home. I grab my favorite homemade peppermint foot scrub and my new Bioré Baking Soda Cleansing Scrub, turn up my mood music and have myself the perfect relaxing spa day.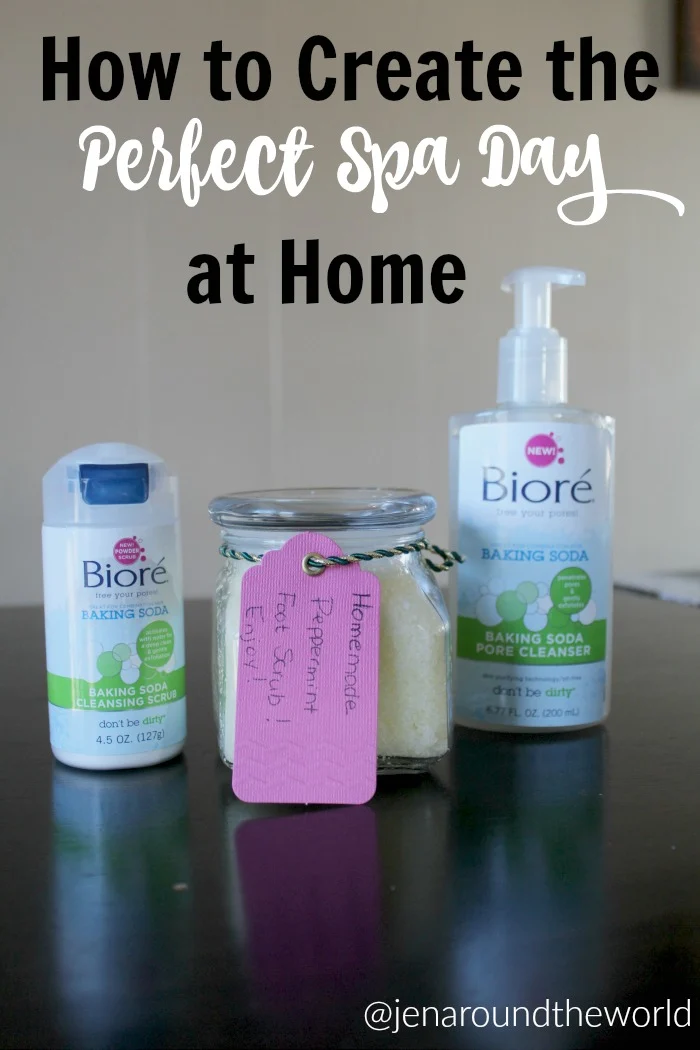 For me, a spa day has to consist of a facial and a foot scrub. Those two things alone can change my mood and boost how I am feeling about myself.
Let's start with the facial —
When I give myself a facial, I put on my beautiful crocheted headband that my daughter made me. Then I pull my hair back and make sure that there is no hair on my face whatsoever. There is nothing like getting your hair stuck in your facial cream or cleanser.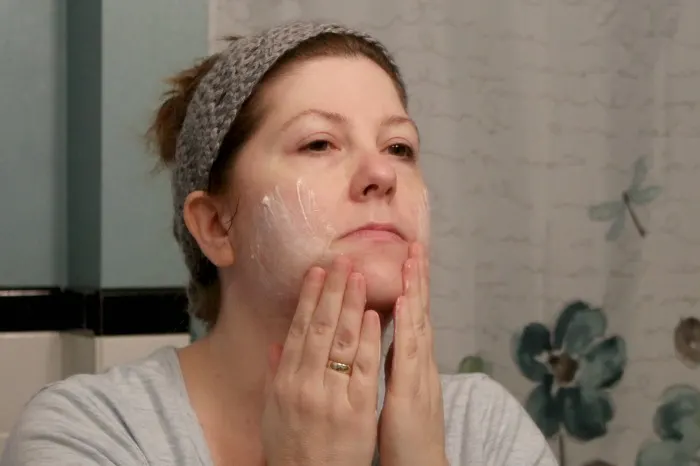 I recently was at Walmart picking up all the supplies I needed to make a new batch of my homemade peppermint foot scrub and while I was there, I picked up a couple of new products from Bioré — Bioré Baking Soda Cleansing Scrub and Bioré Baking Soda Pore Cleanser.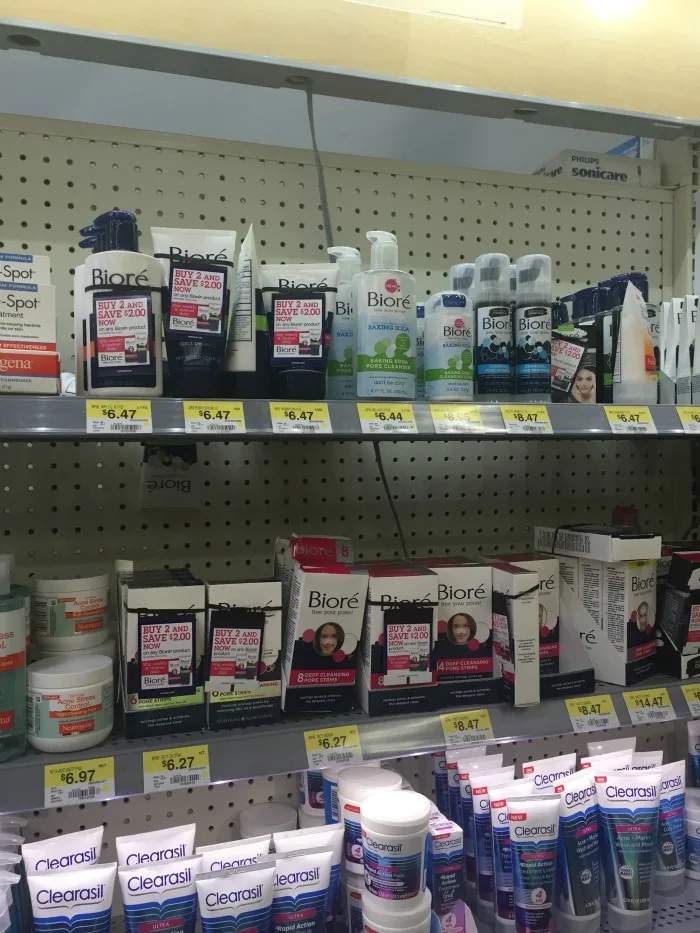 Since I wear a lot of makeup, I thought that these two cleansers might be exactly what I need to get my pores all clean!
Now — back to my facial.
From the get go, I loved being able to use the Bioré Baking Soda Cleansing Scrub. It starts off as a powder in your hand.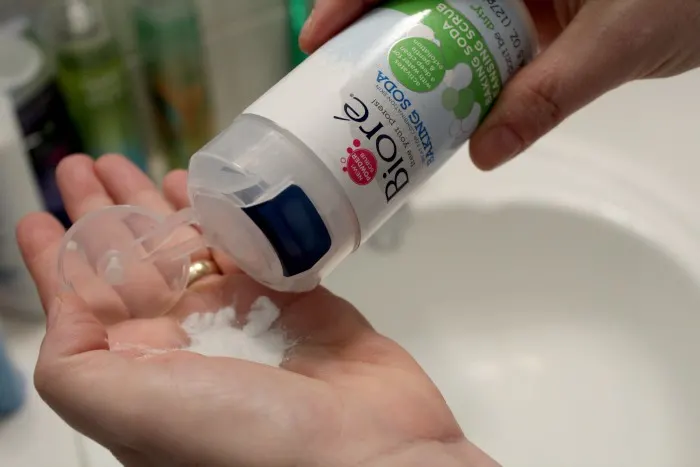 Then all you have to do is add water to activate it and it becomes this foaming skin cleanser that exfoliates and deep cleans my pores like nothing I have ever used before.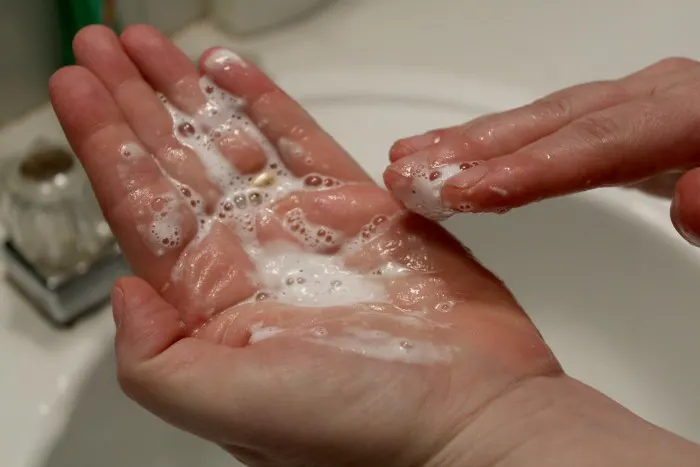 I have combination skin so this is a perfect way to cleanse my skin.
After scrubbing it with the exfoliating srub, I then use a pore cleanser to gently rinse away any residue that was left behind.
It purifies my pores in just 2 days.
The fizz that goes on with these products while cleaning really makes my spa day at home feel like I am at some high end spa getting one of those expensive facials.
Homemade Peppermint Foot Scrub
Okay — so now, let's talk about my peppermint foot scrub. If you have tired, achy feet — then you need to make this foot scrub.
It uses 3 ingredients — Epsom salt, olive oil, and peppermint essential oils.
All you have to do is mix together —
1 cup of epsom salt
1/4-1/2 cup of olive oil
15-20 drops of peppermint Essential oils
Essentials oils are really good for your health and peppermint helps you relax — and they smell amazing!
Then you just package it up in a cute little jar. These also make great gifts to give to friends. Imagine passing on to your bestie a basket full of the Biore Skin cleaners with baking soda and your own homemade peppermint foot scrub? They would truly feel like they were being pampered as well!
Now that you know how I handle a spa day at home, how would you?
Why would you like to try the Bioré Baking Soda Cleansing Scrub?