Are you looking for a fun and delicious way for your guests to enjoy pizza? Try these pizza pinwheels!
Made with soft and fluffy pizza dough, tomato sauce, mozzarella cheese, Parmesan cheese, fresh basil, and various toppings, these pinwheels are easy to make and perfect as a snack. Whether you're hosting a party or looking for a tasty treat, these pizza pinwheels will surely be a hit with pizza lovers of all ages.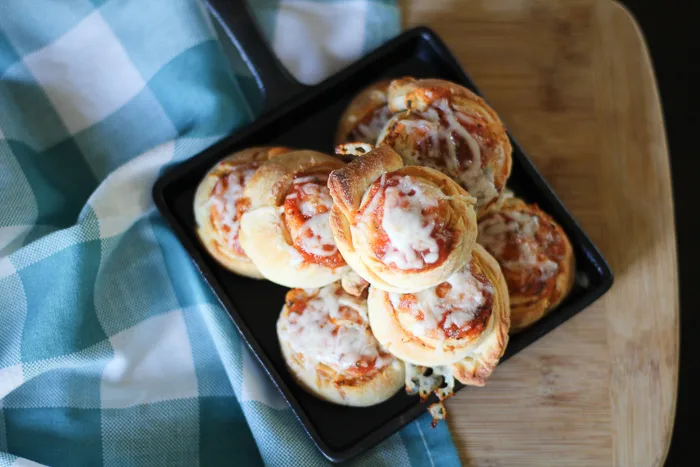 The Pizza Wheels Recipe
Pizza pinwheels are a fun and delicious twist on traditional pizza. You'll need pizza dough, tomato sauce, mozzarella cheese, and your favorite pizza toppings to make them. Start by rolling out the pizza dough into a rectangle, then spread the tomato sauce and sprinkle the cheese and toppings over the dough.
Roll the dough into a tight log, then cut it into slices. Place the pinwheels on a baking sheet and bake in a preheated oven at 375°F for 15-20 minutes, or until the cheese melts and the crust is golden brown. Once cooked, let the pinwheels cool for a few minutes before serving.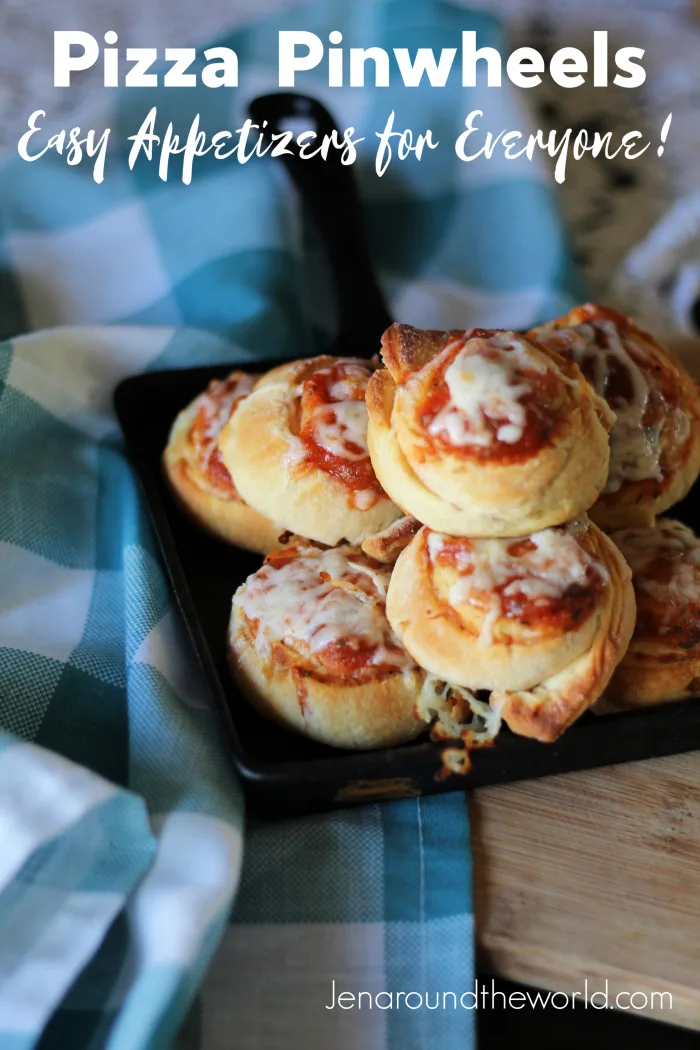 However, it's crucial to determine the number of guests when deciding how many pizza pinwheels to make. For example, if you want to know how many pizzas for 30 people, you can use a pizza calculator to estimate how much pizza you'll need to make. The pizza calculator may consider other factors, such as the size of the pizza, the crust, and your guests' appetites.
Customization of Pizza Pinwheels
Pizza pinwheels are also a great snack option because you can easily customize them to suit individual preferences. You can experiment with different toppings to create a unique flavor profile that matches your taste preferences. For example, add vegetables, such as peppers or mushrooms, to prepare a vegetarian option.
You can also add different types of meat, such as pepperoni or sausage, to create a meat lover's version. Furthermore, you can add extra flavor with various cheese or sauce options. The possibilities are endless, meaning you can make variations of pizza pinwheels to cater to different tastes and preferences.
Portability
Pizza pinwheels are an excellent snack option for those on the go, as they are portable and easy to transport. They make a perfect addition to picnics, parties, and lunch boxes. Unlike traditional pizza slices, pizza pinwheels are compact and small, which makes them easy to eat without creating a mess. You can wrap them in foil or carry them in a container wherever you go.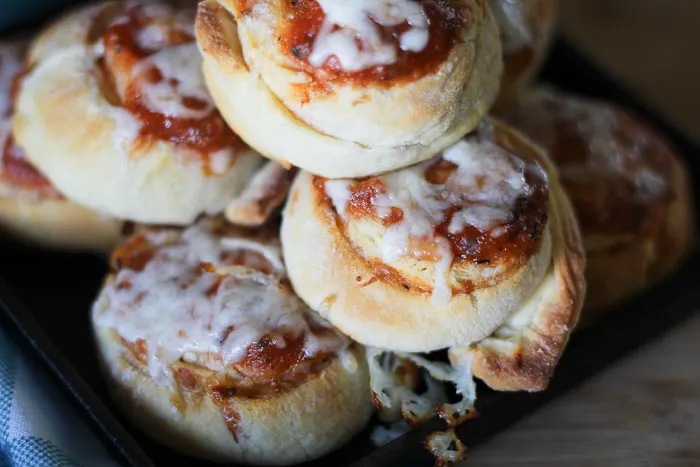 Furthermore, one can enjoy either cold or reheated pizza pinwheels, making them versatile and convenient. Due to their portability, they are a popular choice for food trucks and catering events. However, having a pizza calculator at your disposal can be quite helpful. It can save you time and ensure you make enough pizza pinwheels for your guests without waste.
Versatility and Adaptability of Pizza Pinwheels
Pizza pinwheels are the ultimate snack or appetizer, but you can also elevate them into a main dish. Add a side salad or veggies to make it a more balanced meal. These pinwheels are a go-to option for potlucks or picnics since you can easily transport and reheat them. Their versatility extends beyond their serving options. Pizza pinwheels are enjoyable, whether hot, warm, or at room temperature, making them versatile.
They are perfect for parties or gatherings since you can make them ahead of time and reheat them in the oven. Furthermore, they are an excellent option for a quick and easy lunch or dinner and are enjoyable all year round. The possibilities with pizza pinwheels are endless, making them a crowd-pleasing, convenient, and delicious choice for any occasion.
Conclusion
Pizza pinwheels are a great way to enjoy all the pizza flavors in a fun and portable form. They are easy to make, customizable with your favorite toppings, and perfect as a snack or appetizer. Make sure to determine the number of guests and use a pizza calculator to know how many pizzas or pinwheels to make. Serve them at your next party, movie night, or game day gathering, and watch them disappear in no time. Give this recipe a try and enjoy a delicious twist on traditional pizza!
Yield: 8 servings
Pizza Pinwheels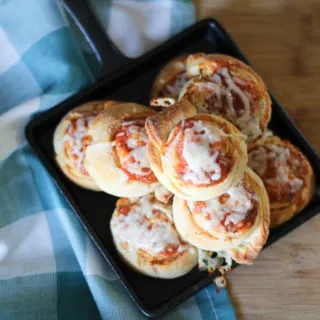 This perfect party appetizer is made with only 3 ingredients! They will go fast so think about making 3-4 batches.
Ingredients
1 roll crescent dough
1 jar pizza sauce (or make my homemade sauce)
1 bag shredded mozzarella
Instructions
Take the crescent dough and unwrap it. Roll out the rectangle and pinch all seams together making one uniform rectangle. You can even roll it out a little more to make a thinner pinwheel.
Take the pizza sauce and smear all over the rectangle. Leave about a 1" space around all edges so that the sauce doesn't seep out. Now, roll up into a scroll-like roll.
Using a string of dental floss, slice the roll into about 1" slices and place on a baking sheet.
Top each slice with a teaspoon of pizza sauce and about a tablespoon of shredded mozzarella. Bake in a 350-degree oven for about 13-15 minutes or until the rolls are browned and cheese is melted.
Nutrition Information:
Yield:
8
Serving Size:
1
Amount Per Serving:
Calories:

59
Total Fat:

3g
Saturated Fat:

2g
Trans Fat:

0g
Unsaturated Fat:

1g
Cholesterol:

9mg
Sodium:

134mg
Carbohydrates:

5g
Fiber:

0g
Sugar:

1g
Protein:

3g