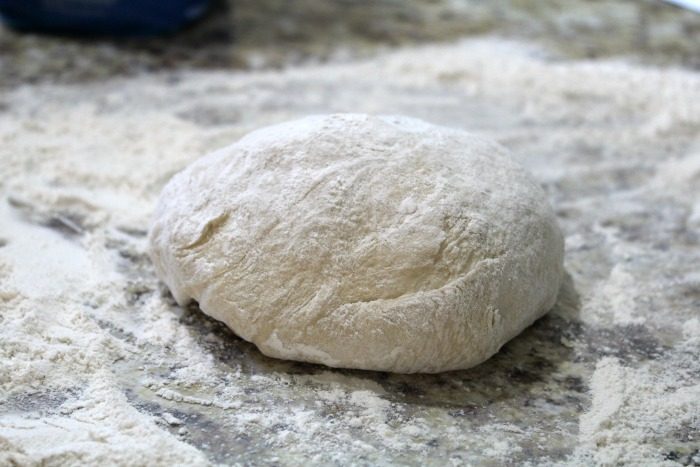 I love making homemade pizza dough from scratch. There is just something about having pizza and knowing that you have made it. It's a fun way to get your kids in the kitchen cooking and to spend some quality time chatting about what is going on in their lives. Making pizza is one of my daughter's favorite times together.
We started making homemade pizza one afternoon for a homeschool lesson. We were finishing a series on home ec and our last and final food was pizza. Since that time we have made several different pizza versions. One of our favorite pizza versions is BBQ Chicken Pizza. It is SO good! My personal favorite pizza is a Cheeseburger Pizza. Yes– it tastes just like a burger but in pizza form. It is SO freaking delicious!
No pizza is good though if the crust is not just as good. This recipe here is my very favorite and I use it for all my pizza recipes. It is a no fail crust and will have you making delicious pizzas in no time flat!
Here's a tutorial on how to make pizza with store-bought dough if making it from scratch is not your cup of tea.
Making homemade pizza was one of the very first things I ever learned to make and was the first recipe that Kayla and I made together. She loved getting in the kitchen and making meat pizzas, pepperoni, and my all-time favorite — cheeseburger pizza.
Some of our favorite pizzas we have made using this dough are —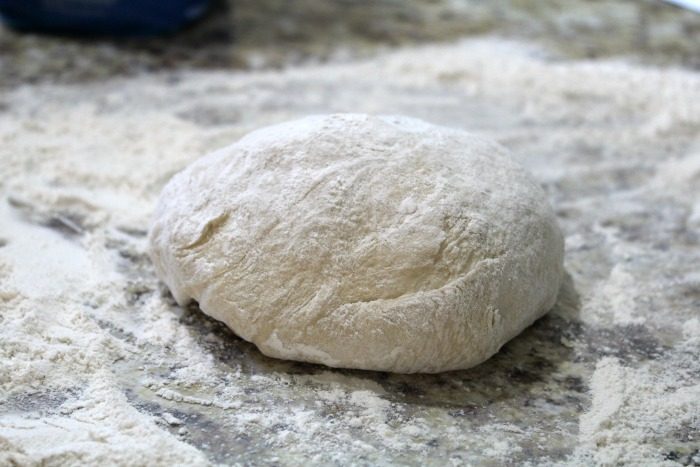 Of course, making pizza is more fun if you have pizza making tools. Some of my favorite that I have purchased over the years are these pizza stones,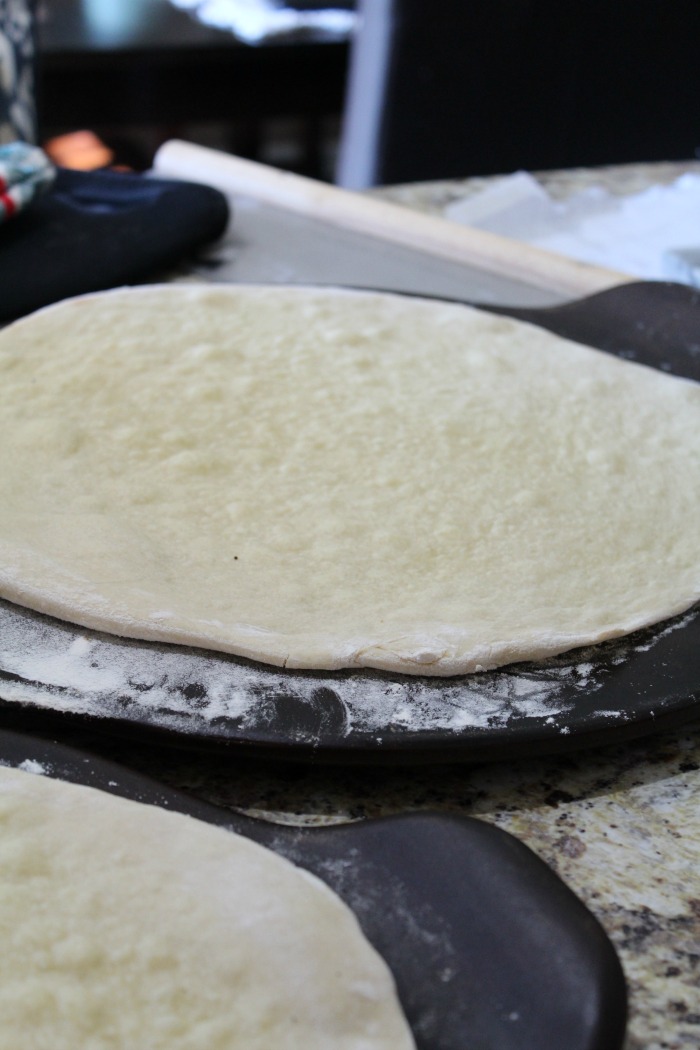 this pizza peel (and believe me, if you make homemade pizzas, a pizza peel is a must) and this rocking pizza cutter (much better than the hand held cutters)

How to Make Homemade Pizza Dough
Homemade Pizza Dough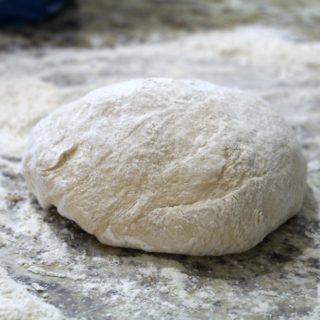 Ingredients
3 1/2 to 4 cups all purpose flour, plus more for rolling
1 teaspoon sugar
1 envelope instant dry yeast
2 teaspoons kosher salt
1 1/2 cups water, 110 degrees F
2 tablespoons olive oil, plus 2 teaspoons
Instructions
Combine the flour, sugar, yeast and kosher salt in the bowl of a stand mixer and combine. While the mixer is running, add the water and 2 tablespoons of the oil and beat until the dough forms into a ball.
If the dough is sticky, add additional flour, 1 tablespoon at a time, until the dough comes together in a solid ball. If the dough is too dry, add additional water, 1 tablespoon at a time. Scrape the dough onto a lightly floured surface and gently knead into a smooth, firm ball.
Grease a large bowl with the remaining 2 teaspoons olive oil, add the dough, cover the bowl with plastic wrap and put it in a warm area to let it rise, about 10 minutes. Turn the dough out onto a lightly floured surface and divide it into 2 equal pieces.
Roll out into circles and bake in a preheated 400 degree oven for 10 minutes. From this point you can freeze the crusts, or use them to make pizza
What will be your first pizza recipe that you create?