Are you a fan of Thai cuisine? If so, you are going to love this delicious Thai rice and mango pudding called Khao Niaow Ma Muang.
This article will tell you a little about the history of this dish, as well as its different variations of it. So, if you are craving a delicious and traditional dessert, look no further. Read on, and get ready to make this delicious Thai rice pudding.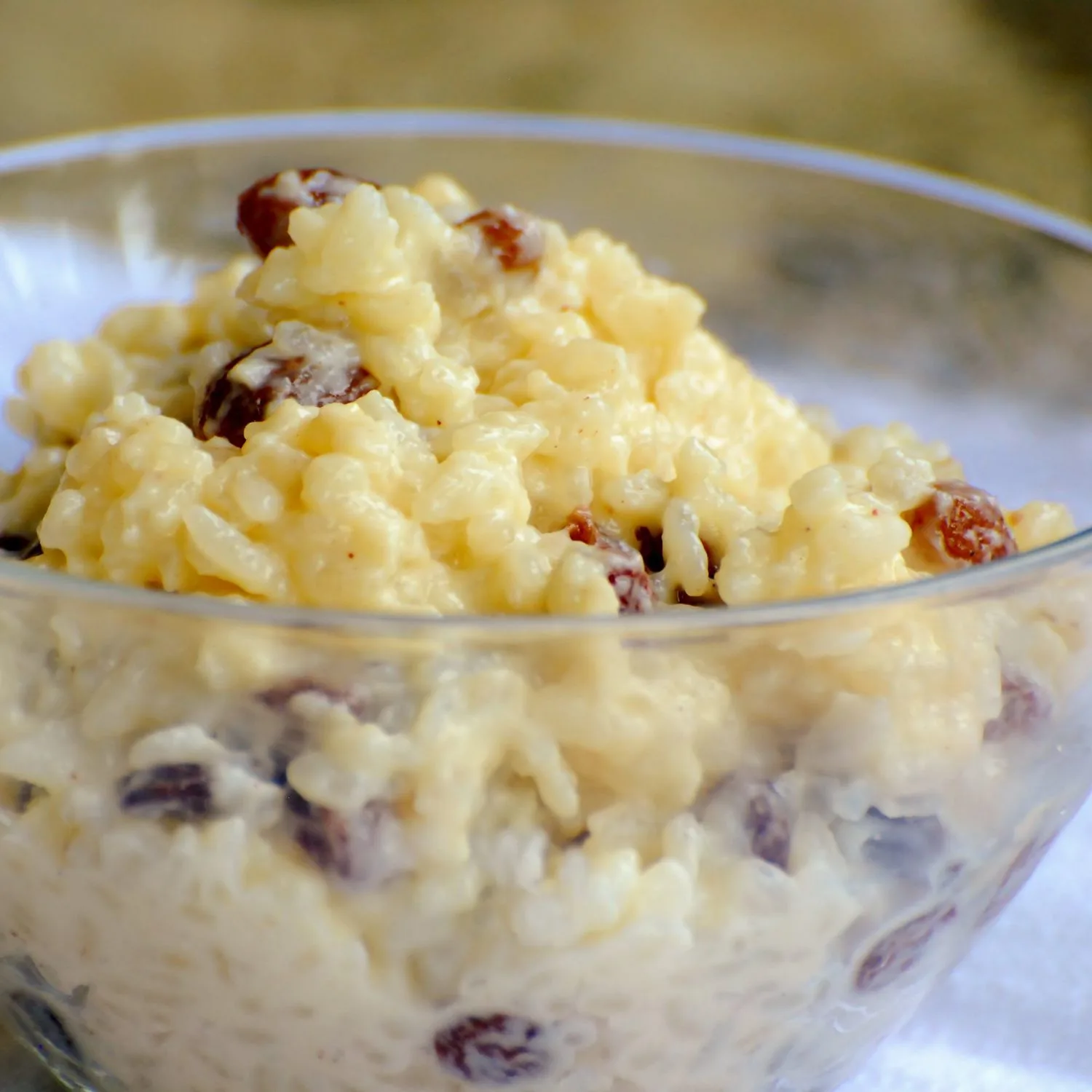 Rice: a versatile staple to make from savory to sweet dishes
Rice is a versatile staple that can be used to make a variety of dishes, both savory and sweet. It is a great ingredient to add to your pantry due to its affordability and long shelf life. Rice is also a healthy and nutritious alternative to other grains. It is low in fat, high in fiber, and contains essential vitamins and minerals.
There are many different types of rice, such as white, brown, basmati, jasmine, and other varieties. Each type of rice has its own flavor and texture, so from savory dishes like risotto or paella to sweet dishes like rice pudding or rice cakes, the possibilities are endless. If you're looking for a dessert recipe using rice, try https://mahatmarice.com/recipes/arroz-con-leche/ for a delicious rice pudding recipe.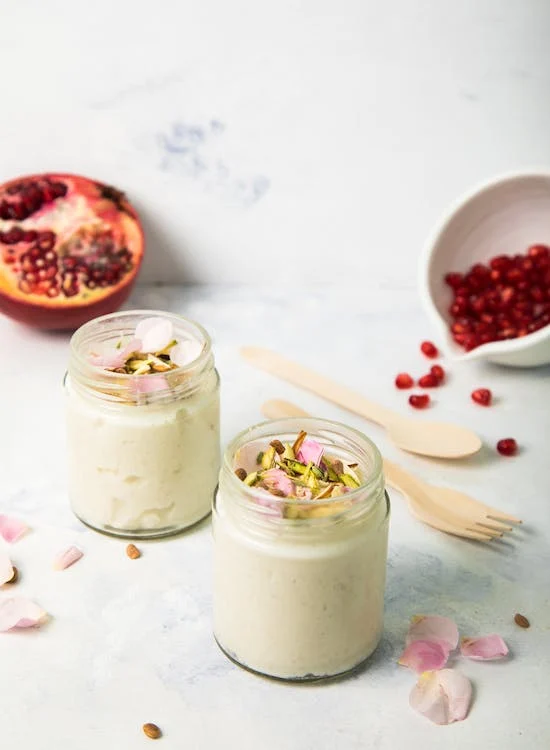 Rice can be boiled, steamed, fried, or even cooked in a slow cooker. It is also a great base for salads and can be used to make sushi and fried rice, two of the most popular Asian dishes.
Definitely, you must always keep in your pantry at least one packet of rice.
Learn about rice in Thai cuisine
There are many types of rice used in Thai cooking, including both long- and short-grain varieties. Long-grain rice is used for basic dishes such as khao tom (boiled rice), while short-grain rice adapts better to preparations like khao phat (fried rice). Jasmine has a distinct soft jasmine-like fragrance and taste that makes it perfect for many dishes.
Other popular Thai preparations made with Basmati rice are creamy desserts such as khao niao (sticky rice with coconut milk) and Khao tom mat (rice pudding).
The use of rice in Thai cooking has evolved over time, with different varieties of rice being used for different dishes and its use in Thai cooking is not only a practical choice but also an important part of the country's culture and heritage.
A recipe for Khao Niaow Ma Muang (Thai mango sticky rice)
The combination of sweet mango and sticky rice is a perfect way to end a meal. All you need is some mangoes, sticky rice, and a few other ingredients to make this delicious Khao Niaow Ma Muang. With just a few simple steps, you can have this delectable dessert ready in no time!
The key to getting the perfect Khao Niaow Ma Muang is to use the right type of sticky rice that is slightly sweet and has a nice chewy texture. Soaking it in water for at least four hours will help the rice to become fluffy and release some of its natural sweetness.
Once the rice is ready, you will need to prepare the mangoes. Choose ripe, sweet mangoes and slice them into thin strips. You can also add a bit of sugar to the mangoes if you like. Then, you will need to steam the sticky rice for about 15 minutes, until it is fully cooked. Finally, you will need to assemble the dish by layering the mango strips and the cooked sticky rice in a bowl.
The final step is to add a bit of coconut milk to the top. This will help to give the dish a creamy sweetness and will add a nice flavor to the mango and sticky rice. Once you've done that, you're all set to enjoy your Khao Niaow Ma Muang. So, go ahead and give it a try!
Yield: 2 cups
Best Thai Rice Pudding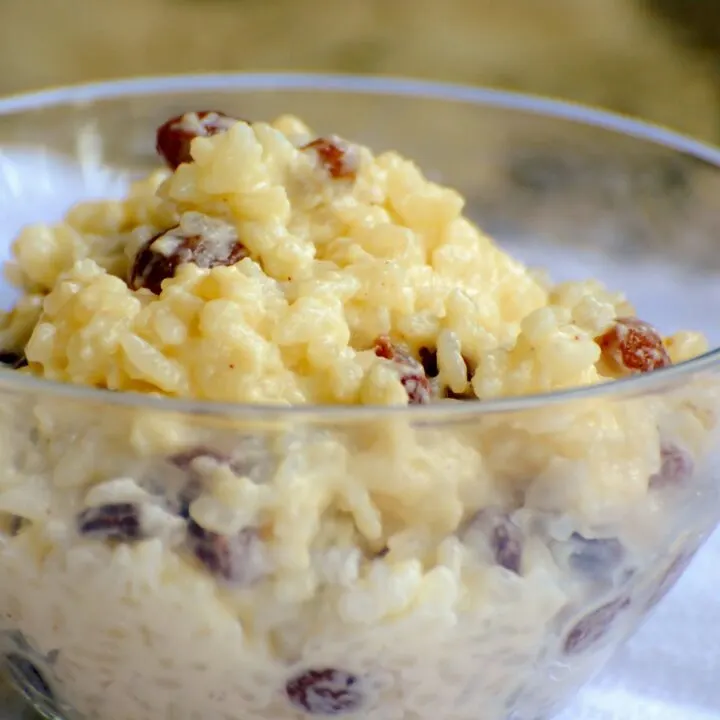 Perfect rice pudding for any occasion
Ingredients
2 cups of sticky rice
1/2 cup of peeled and pitted mango
1/4 cup of sugar
1/2 cup of coconut cream
1/4 cup of sesame seeds
1 teaspoon of salt
1/4 teaspoon of ground cardamom
Instructions
Soak 1 cup of sticky rice in water for at least 1-2 hours.
Drain the water and put the rice in a steamer. Steam it for about 10 minutes.
While the rice is steaming, prepare the coconut cream. Heat 1/2 cup of coconut cream, 1/4 cup of sugar, and a pinch of salt in a saucepan over medium-high heat. Stir until the sugar is dissolved.
Once the rice is done steaming, add it to the coconut cream mixture and stir until combined.
Take the mixture off the heat and let it cool down.
Place the mixture in a bowl and top with sliced mango and toasted sesame seeds.
Enjoy!
Nutrition Information:
Yield:
6
Serving Size:
1
Amount Per Serving:
Calories:

246
Total Fat:

7g
Saturated Fat:

4g
Trans Fat:

0g
Unsaturated Fat:

3g
Cholesterol:

0mg
Sodium:

459mg
Carbohydrates:

44g
Fiber:

1g
Sugar:

27g
Protein:

3g