These 10 fun things to do in Boston will keep you busy if you decide to visit like we did!
Last month my husband and I traveled first class to Boston, Massachusetts to celebrate our 24th wedding anniversary.
Many of the fun-filled attractions in Boston are entrepreneurial endeavors, which add a unique flavor to the city. If you've been inspired to start your own in this lively city, ZenBusiness reviews will guide you through the steps essential to launch your passionate venture.
This place has always been on our bucket list to visit, so we finally saved up the money to go and visit some really fun and interesting places.
If you are looking for somewhere new to travel to then travel to Boston and check out a few of the things that you can do and that we did as well. You can also check out the tours to Boston from New York for more travel destinations you want to visit while traveling.
This post was originally published in January 2018. It has been updated with new information and updated links.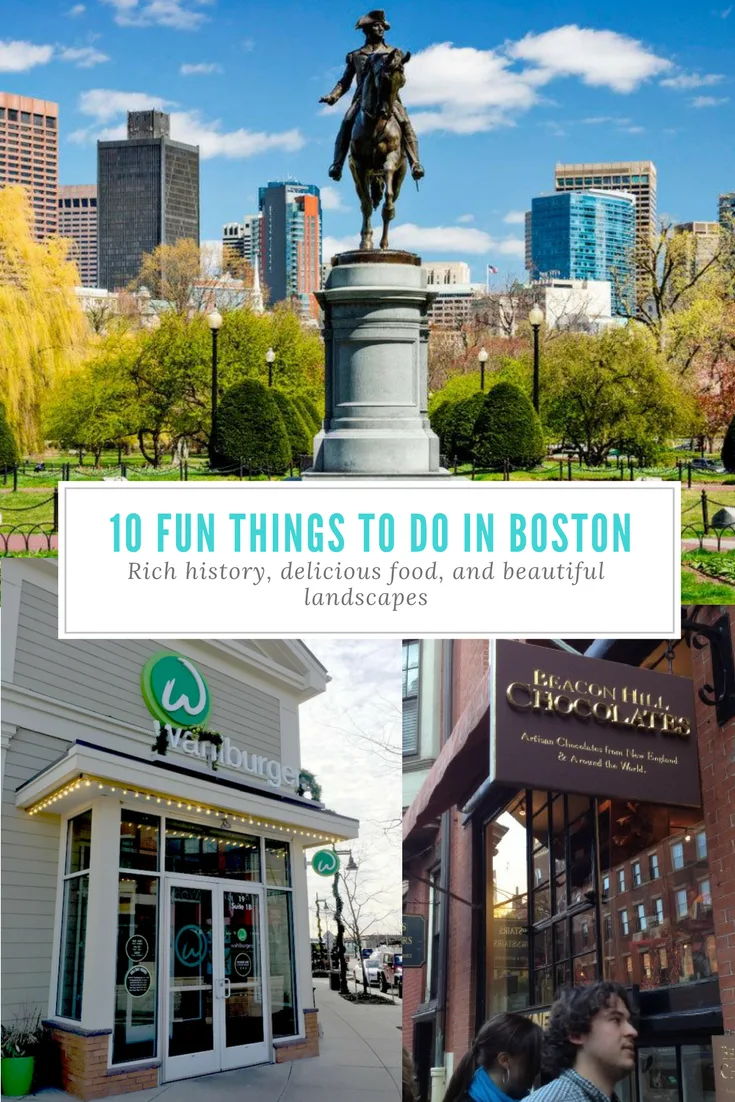 10 Fun Things to Do in Boston
#1 Boston Tea Party Ships & Museum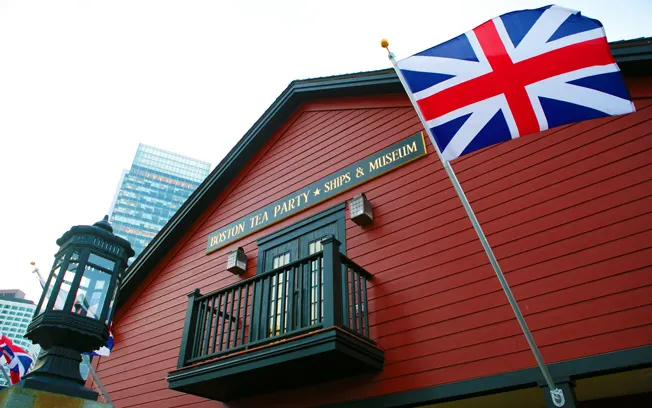 Through advanced multi-sensory technology and with the help of our skilled Historical Interpreters, the events of December 16, 1773, come to life. Step into a colonial town meeting as your Host and Sam Adams discuss the crisis with the East India Company tea.
Take part in the action as you play the role of a Boston Tea Party participant and try your hand at destroying the tea. Continue your journey as you learn about the ramifications of your actions and see why the Boston Tea Party is the "single most important event leading up to the American Revolution." Huzzah!
#2 Boston Common
Crisscrossed daily by busy Bostonians and countless visitors, America's oldest park is more than a green oasis in a metropolitan city. It is a piece of ancient landscape which has belonged uninterrupted to the people of Boston since 1634.
Purchased as land set aside for the common use of townspeople, it still serves this purpose and is one of the most popular Boston Attractions for relaxing and enjoying nature.
#3 Wahlburgers and Alma Nove
Of course, you knew that my husband and I were going to have to travel to Hingham which is about 21 miles from Boston to eat at the Wahlburgers restaurant. Let me just tell you — the burgers are SO worth it. In fact, we ate there twice.
We also celebrated our anniversary by having lunch at the mom's restaurant — Alma Nove. Nove stands for 9, which is how many Wahlburg kids there are 🙂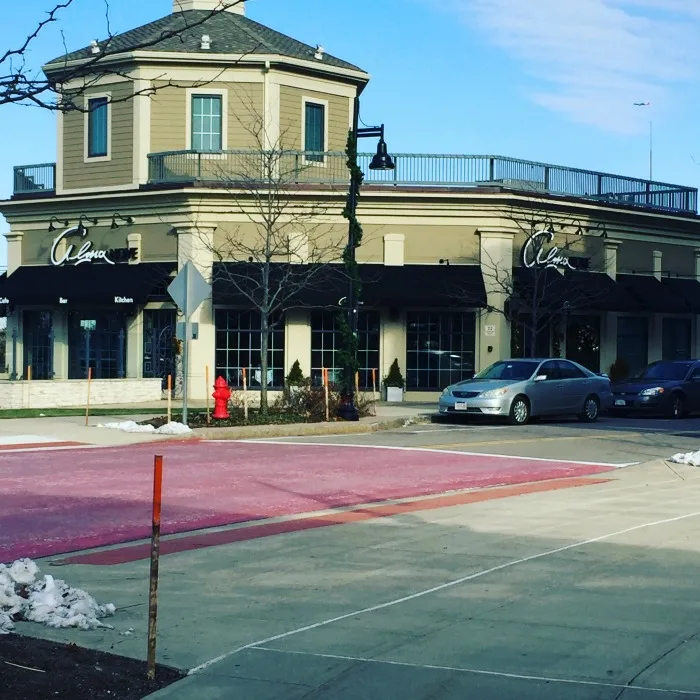 To learn more about Whalburgers and their reality show, you can click here.
#4 Boston Light
One of the things I really wanted to do while in Boston was do the Boston Light tour and see a lighthouse up close and personal.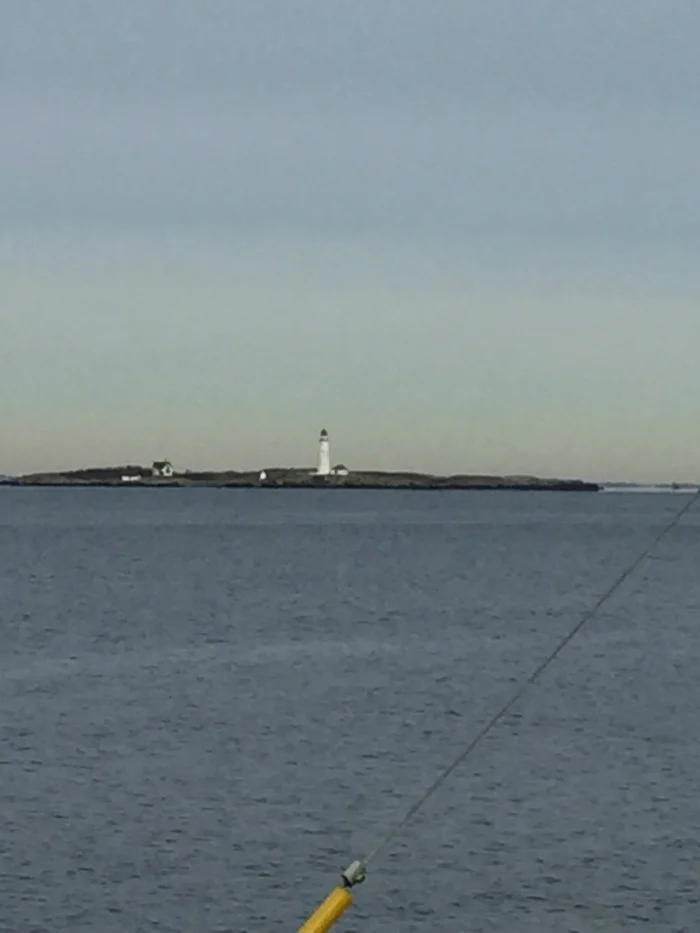 Well — it was 19 degrees every single day while we were there and we were not able to take the tour (it's like 3 hours on the water), so we drove down as close as we could get so I could get some pictures of the lighthouse.
The water looked beautiful, but the lighthouse was just gorgeous. We decided to take a selfie together, hoping that the lighthouse showed up, but my big head was in the way.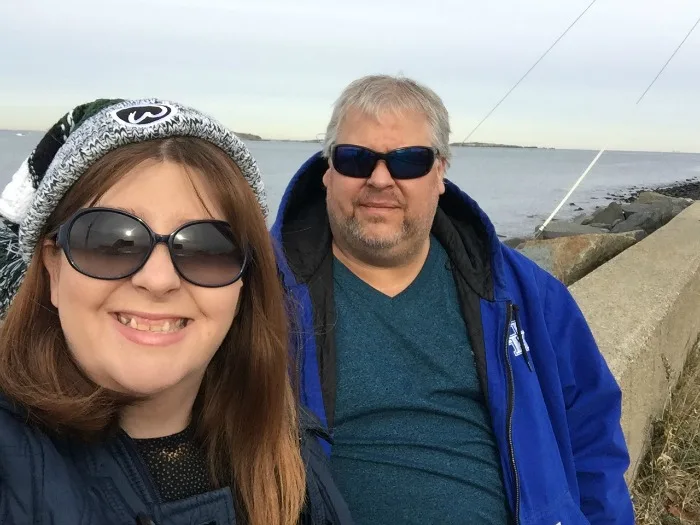 I found out that this lighthouse is the oldest lighthouse in America.
#5 Faneuil Hall
A historic site that includes many shops, restaurants and entertainment venues, Faneuil Hall was once a meeting hall and the site of various speeches by famed colonists Samuel Adams, James Otis and others. It was built in 1740 and continues to be an epicenter of activity in the city.
#6 New England Aquarium
At the New England Aquarium, visitors can get a close look at some of the world's most unique marine animals. There are thousands of them residing in this popular Boston attraction including sea turtles, penguins, seals, sea lions, jellyfish, whales, anaconda and much more. The giant, four-story touch tank is a favorite among guests. It is home to a coral reef, hundreds of Caribbean reef animals and fish.
#7 Chinatown Boston
I have been to Chinatown in San Fransisco and Chinatown in New York, so the next time I head to Boston, I am going to make sure to visit Chinatown there as well.
Boston's Chinatown is rich with history, tradition, excitement, gifts, culture, and great food. Tourists flock from all over the world to see the Chinese culture behind Chinatown's walls. Boston's Chinatown is the third-largest Chinatown in the United States, coming in behind New York (Manhattan) and San Francisco.
#8 Boston Chocolate Tour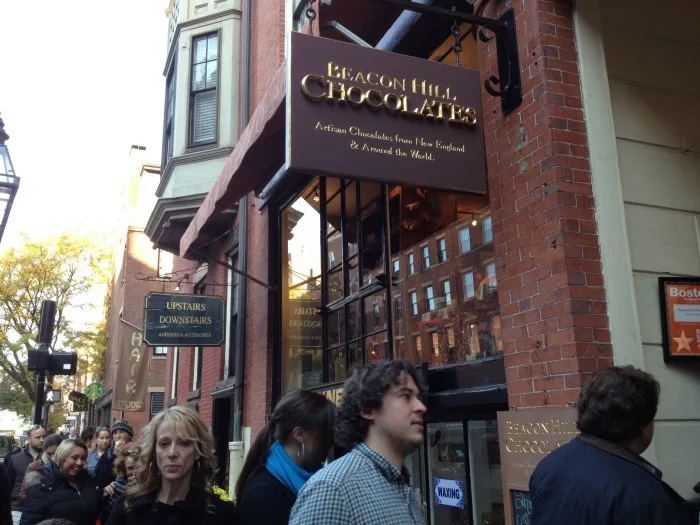 Click here to visit the site
Need I say more? It's chocolate, and a lot of it. Each tour includes hand-selected chocolate tastings at multiple shops in the neighborhood and tales of chocolate's deep ties to Massachusetts.
#9 Paul Revere House
Enjoy captivating exhibits on Revere's ride and his business ventures; a museum shop with crafts, books and gift items; and modern amenities.
Encounter three centuries of Boston history where three landmark properties surround an intimate courtyard garden.
#10 Boston Harbor Cruises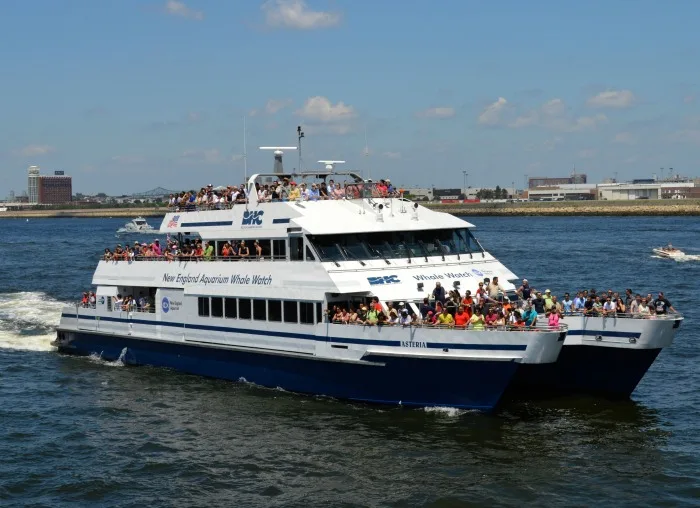 Whether you're looking for the wonder of seeing whales up close, a faster commute, or a lazy summer weekend escape, the adventure begins on a cruise through the Boston Harbor.
If you are up for it you can take a trip to the Cape which is only about an hour ride over. Who wouldn't want to go see Martha's Vineyard?
If you plan on visiting Boston anytime soon, check out some of these places I mentioned, but also check out this full list here with over 30 attractions and more!
Have you ever visited Boston? What was your take on this bustling city?