Looking for a quick and easy breakfast idea that is low carb and healthy? These broccoli egg and cheese muffins will hit those taste buds just right.
Every year around January, I try to do my best to eat a little healthier since I have spent the last three months indulging in anything and everything.
When I do, I enlist the help of my daughter to create delicious and easy low carb options.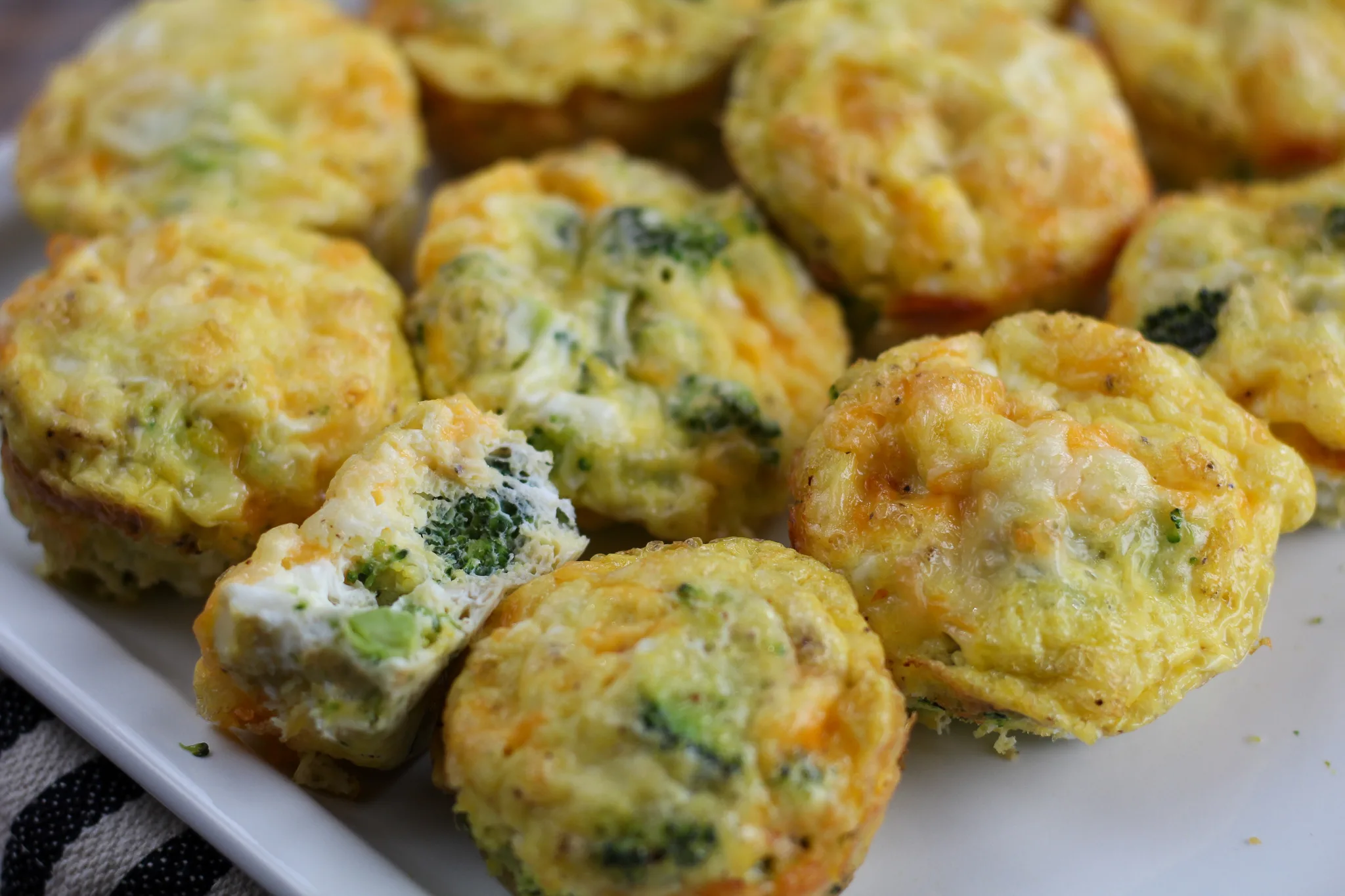 This recipe has been around on the internet all over the place, so we decided to try our hand at it too.
How to Make Broccoli Egg and Cheese Muffins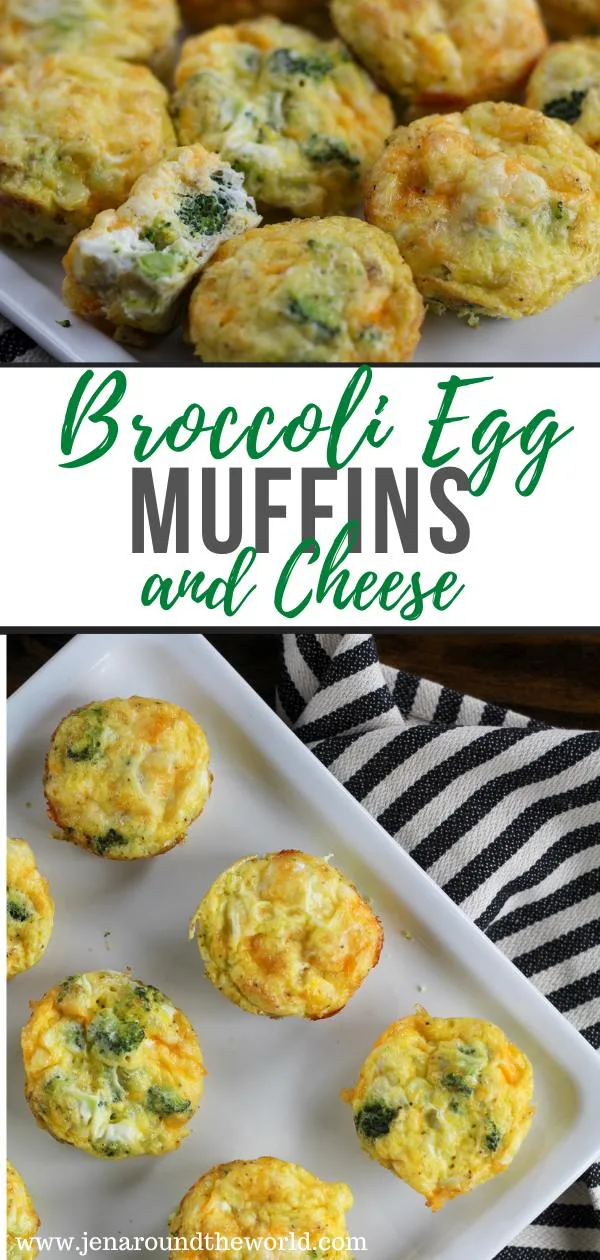 These muffins start by chopping up the broccoli and sautéing in a little bit of olive oil.
A lot of people I know blanch the broccoli in water first, but I do not like this method because it makes my broccoli have a little of a water taste.
I like sautéing the broccoli. It gives it a much more vibrant flavor.
Once the broccoli is done sautéing, then you will take your muffin tin pan and spray it generously with cooking spray. Then distribute the broccoli evenly between the muffin tins.
Now, in a large measuring cup, you are going to crack 12 eggs and then season with salt and pepper. Use a fork and scramble them up the best you can.
You can even use an immersion blender or a whisk if you want. I just use a fork, but you can totally use something else.
Now, top the broccoli with some shredded cheese. Then, pour the eggs on top of the broccoli and cheese. Fill the muffin cup all the way to the top.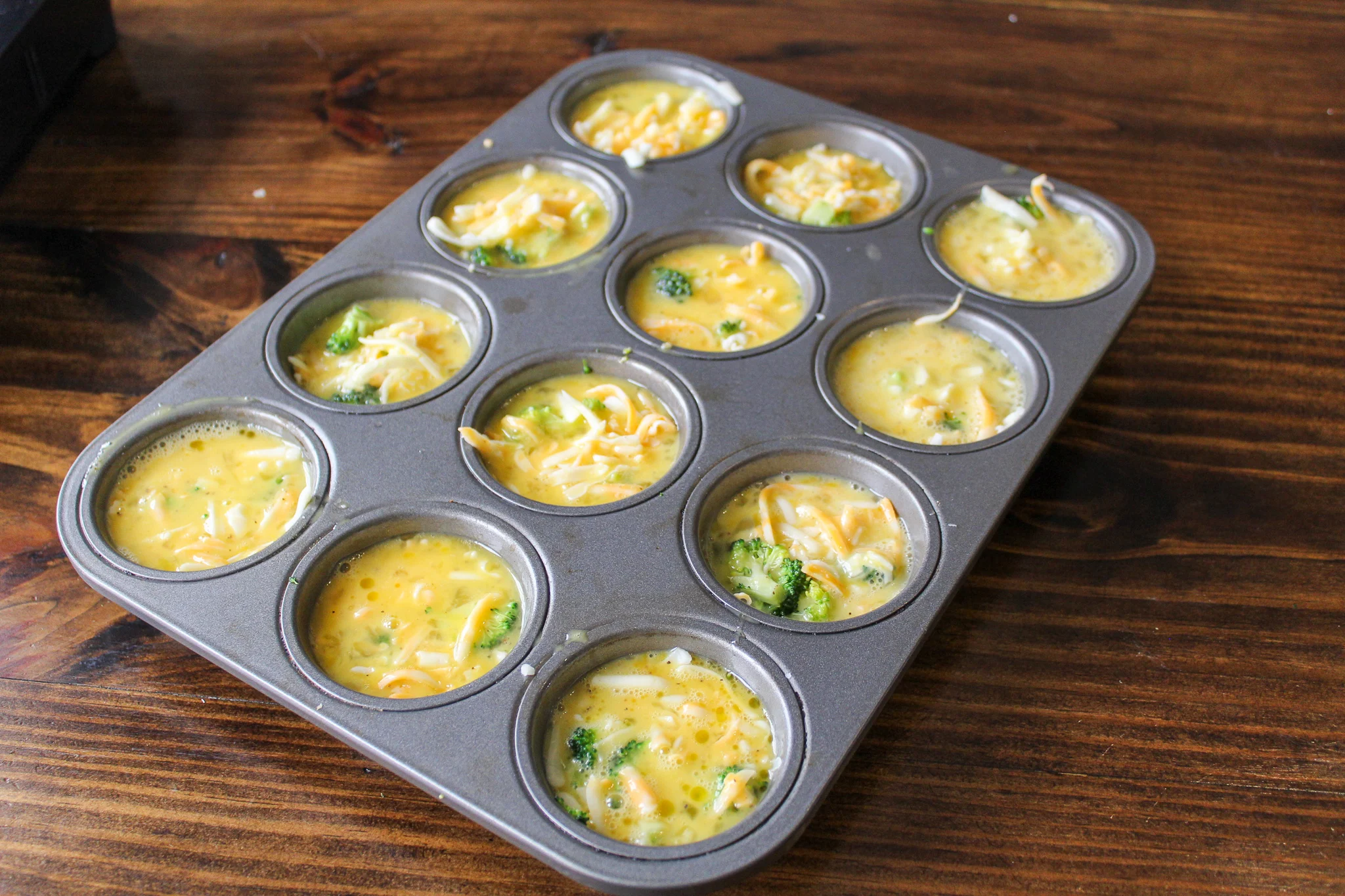 Bake in a 350 degree oven for 20-25 minutes.
One reason I love these muffins is because they are naturally gluten free, low carb, keto friendly and easy to make.
I usually make a lot of these ahead of time to have in the fridge for a quick breakfast or lunch! And, they also freeze well too.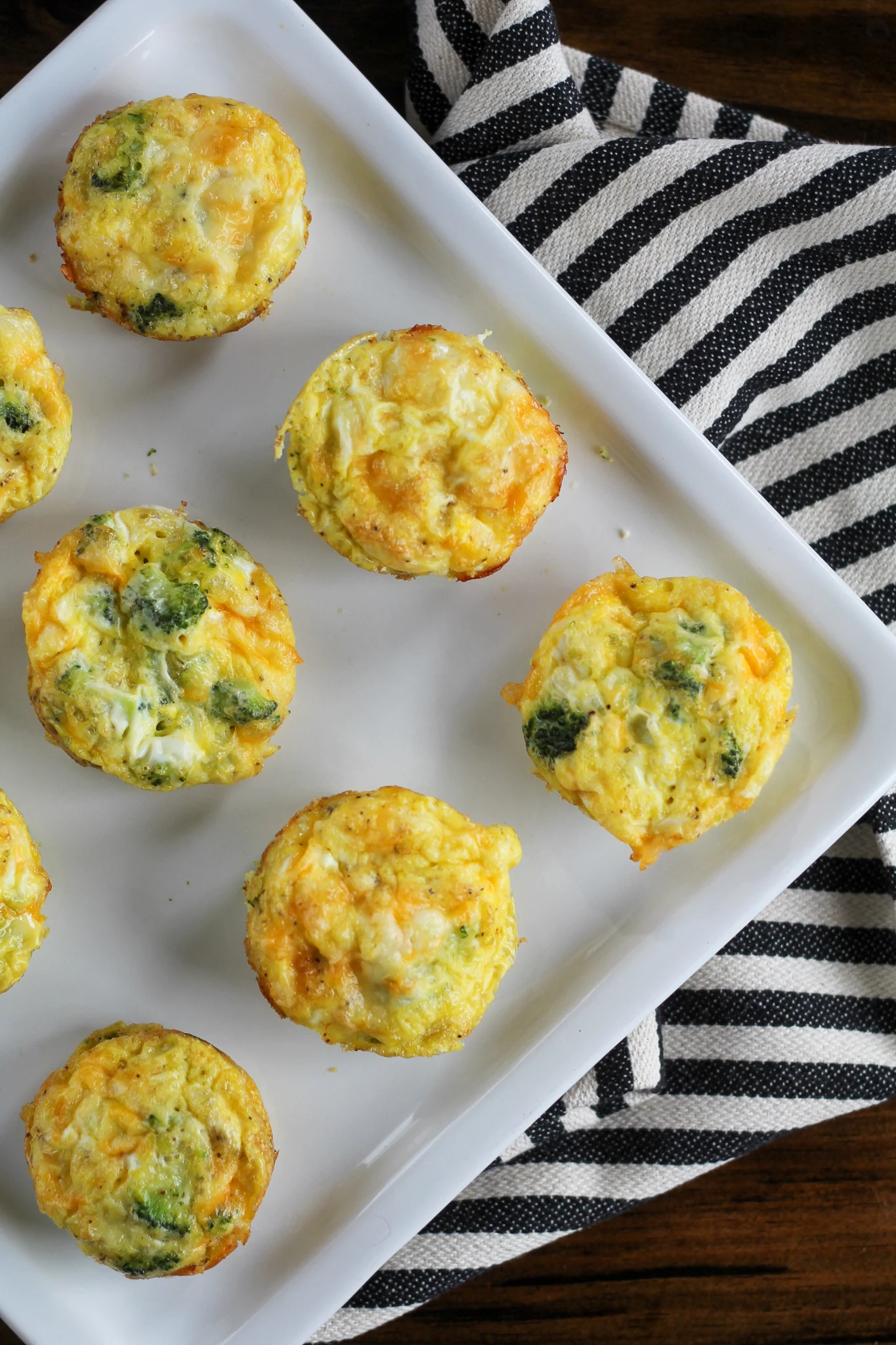 You can make these with a regular muffin tin, or if you want to go mini size, you can use a mini muffin tin as well.
Not only that, but they are so versatile that you can add or takeaway anything you want in these.
If you want more veggies, simply add in some peppers, onions, or tomatoes.
Want more protein? Add in some sausage, bacon, chopped ham, chicken, etc. The possibilities are endless with these muffins!
To reheat egg muffins in the morning, simply take an egg muffin from the fridge or freezer. Place on a plate and reheat in the microwave on high for about 30 seconds.
You can also reheat the egg muffins in the air fryer or your oven at 375 F for about 5 minutes.
Looking for More Low Carb Recipes? Check These Out
Yield: 12 Muffins
Broccoli Egg and Cheese Muffins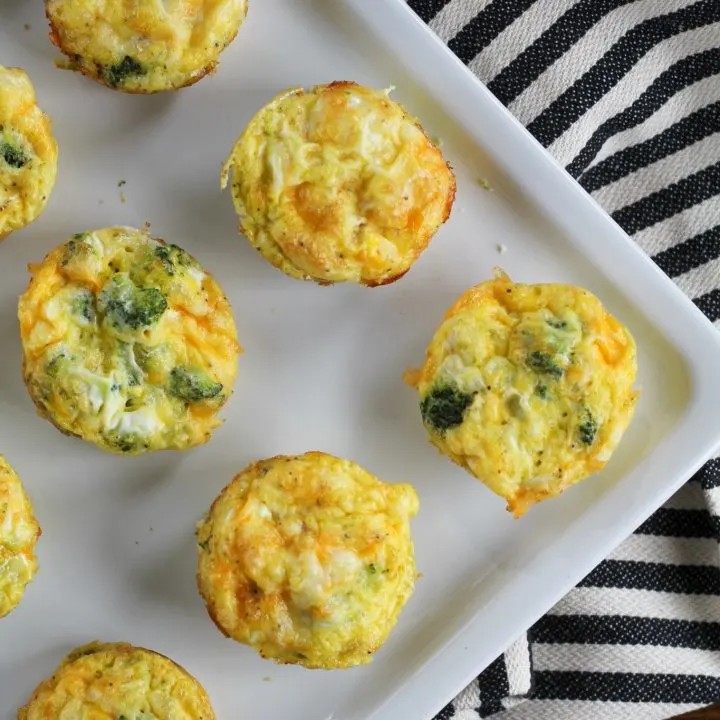 These easy low-carb muffins are perfect for breakfast, snack,s and on the go.
Ingredients
12 large eggs
1 - 1 1/2 teaspoons sea salt or to taste
1/4 - 1/2 teaspoon black pepper or to taste
1 1/2 cups broccoli chopped (or frozen and thawed)
2 Tablespoons of olive oil
1/2 cup grated cheddar cheese plus more for topping
Instructions
Preheat oven to350 F.
Spray a 12 count muffin pan with non-stick cooking spray. Set aside.
Chop broccoli and saute in olive on over medium heat for 2-3 minutes. Set aside.
In a large measuring cup or mixing bowl, crack in eggs and whisk together with salt and black pepper.
Divide broccoli evenly into muffin tins and then top with shredded cheese.
Take the eggs and fill each muffin tin about 2/3 full.
Sprinkle with more cheese if desired.
Bake in preheated oven for 20-25 minutes, or until set.
Nutrition Information:
Yield:
12
Serving Size:
1
Amount Per Serving:
Calories:

117
Total Fat:

9g
Saturated Fat:

3g
Trans Fat:

0g
Unsaturated Fat:

5g
Cholesterol:

191mg
Sodium:

374mg
Carbohydrates:

2g
Fiber:

1g
Sugar:

0g
Protein:

8g