I recently went to San Francisco on a press trip with Nutrish.
I have never been there before, so I knew I was going to do my best to live it up and see the sights while there.
Nutrish had a few fun things up their sleeves for us bloggers to do. Between their things to see and do, and my things, my trip turned out to be amazing!
Here are 8 fun things to do while in San Francisco, just in case you visit one day too!
8 Fun Things to Do While in San Francisco
1. Serve at a dog shelter
The Nutrish team had us volunteer at the Family Dog Rescue Center in San Francisco. From the moment I walked in, my heart was gone. Not only did we get to play with the little puppies and help care for them, but then we also got to walk all the big dogs. I fell in love with this big girl.
This is actually a fun activity to do if you plan on getting into town really early. You can just drop off your bags at a luggage storage place in San Francisco and head straight to a shelter.
Before walking this gorgeous Pit Bull, I had been deathly afraid of them, but she made me fall head over heels in love with her. I found out a lot about this amazing shelter (I will share more with you later about that), and have discovered a new found love of volunteering at places where they house pets.
2. Eat Food You Have Never Eaten Before
The first night we were there, the Nutrish team took us out to a Vietnamese restaurant to eat. I ate raw beef, rice cakes, and cotton candy — all in one evening for dinner. It was simply AMAZING. I found out that I love the raw beef and intend on trying to make it at home sometime.
3. Visit the Ghirardelli Square
If you want to get authentic chocolate and visit some really neat and unique shopping boutiques, you have to go to Ghirardelli Square. Of course, if you visit there, you HAVE to go in the Ghirardelli store and have a Salted Caramel Hot Cocoa.
4. Take a Cable Car Ride
Nothing will prepare you for the fun of a cable car ride. After our trip was over, a blogging friend of mine, Angela and I, stayed behind and saw the sights for the day. She and I were super excited about riding the cable car. Be ready for those super steep hills! You would even enjoy riding the cable car at night!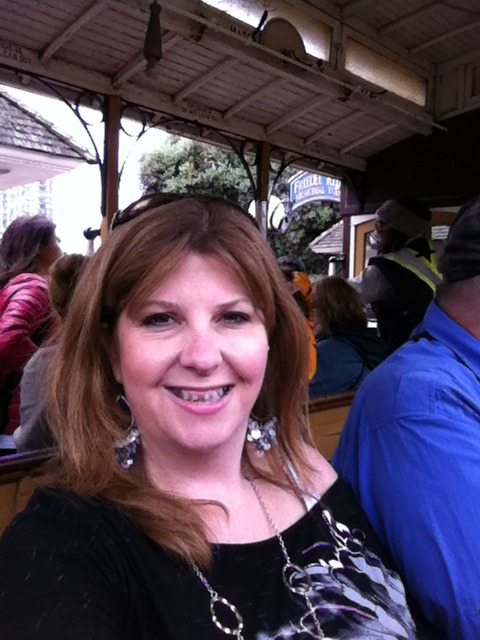 5. Take a Cooking Class at Hands-on Gourmet
One of my favorite things we did while in San Francisco took a hands-on cooking class at Hands-on Gourmet. We got to prepare a 3-course meal complete with drinks and cute chefs!
The Nutrish team and our blogging crew created this gorgeous meal. We were all so proud of our efforts and the food tasted phenomenal!
6. Visit Chinatown
If you are going to San Francisco, you MUST visit Chinatown. We rode the trolley all the way to Union Square and then walked the short distance to Chinatown where we got a massage, ate lunch, and shopped until we dropped!
7. Eat an Authentic Chinese Lunch
My friend Angela and I ate an authentic Chinese lunch while we were in Chinatown. It was really yummy, but my favorite had to be the tea they brought to the table while you waited for your food.
8. Take a Cruise and See the Bay
One night, the Nutrish team took us on a cruise of the Bay where we got to see Alcatraz prison, the Golden Gate Bridge, and a few other sites. It was amazing, but because of the rough choppy waters, I got super seasick!
I had a great time on this trip and can't wait to experience more places like this one! Here are a couple of more pics from my time at the Family Dog Rescue.
Hanging out with these ladies is always a blast!
Where have you been that you enjoyed?