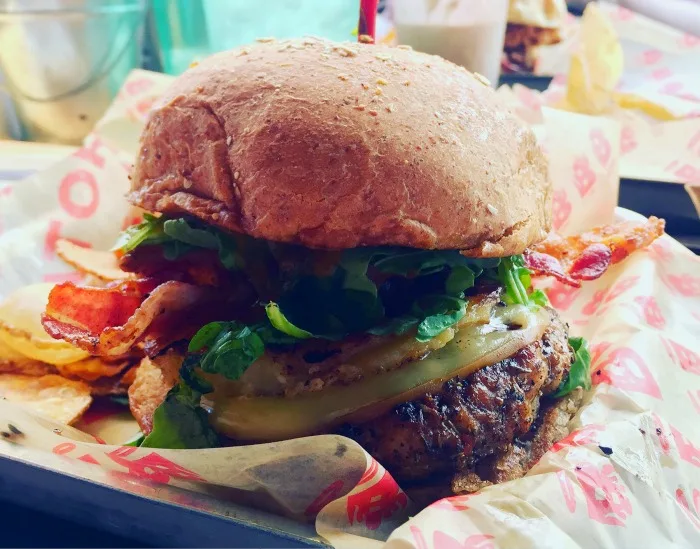 During my recent trip to Pittsburgh PA where I volunteered at the West PA animal shelter, I had the opportunity to eat at another unique restaurant.
You might have seen my post about Enrico Biscotti — another unique eating place, but today I want to tell you about Burgatory — the ultimate place to get a delicious burger, fries, and milkshake.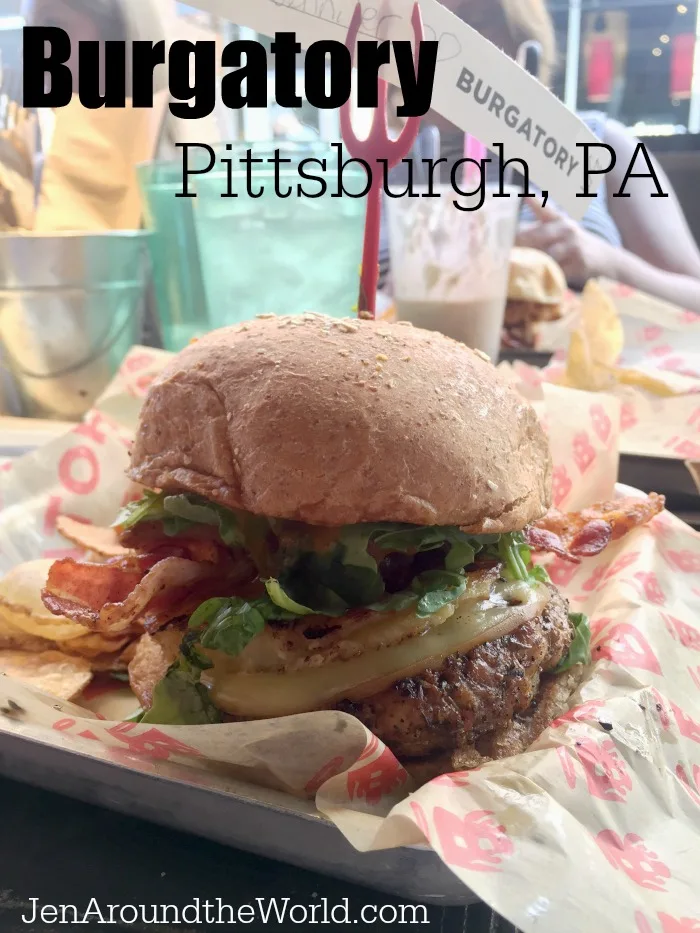 From the moment that we stepped foot into Burgatory, this beef-loving woman was home. Y'all the place smells heavenly!
And of course, you have to take photos of the environment when you are there — because it is so unique.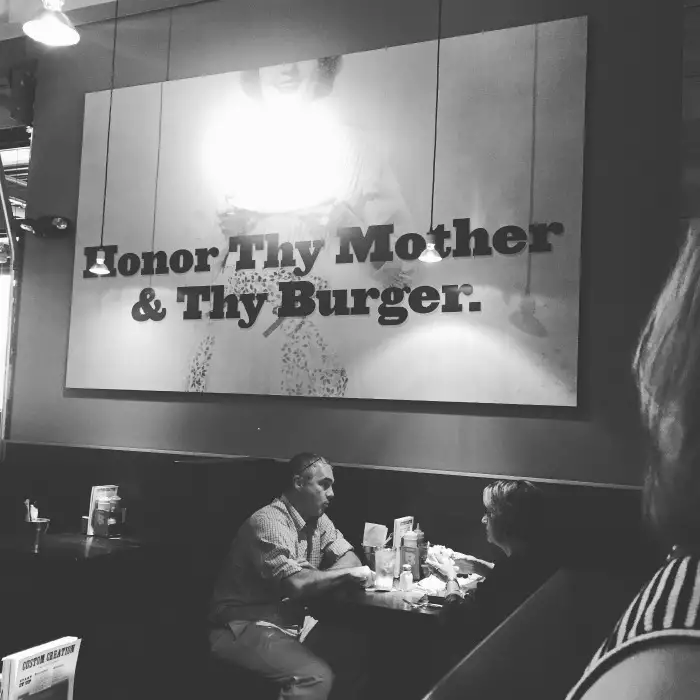 What makes this burger restaurant so unique is the way that you can order your burger. Now – they have traditional menus made up of all their burgers available. They offer gluten-free options, vegetarian options, changing out beef for chicken and more.
But my favorite way to order a burger was doing the Custom Creations that they offer. I have a specific taste when it comes to a chicken burger so, being able to choose everything I wanted on the burger was pure perfection.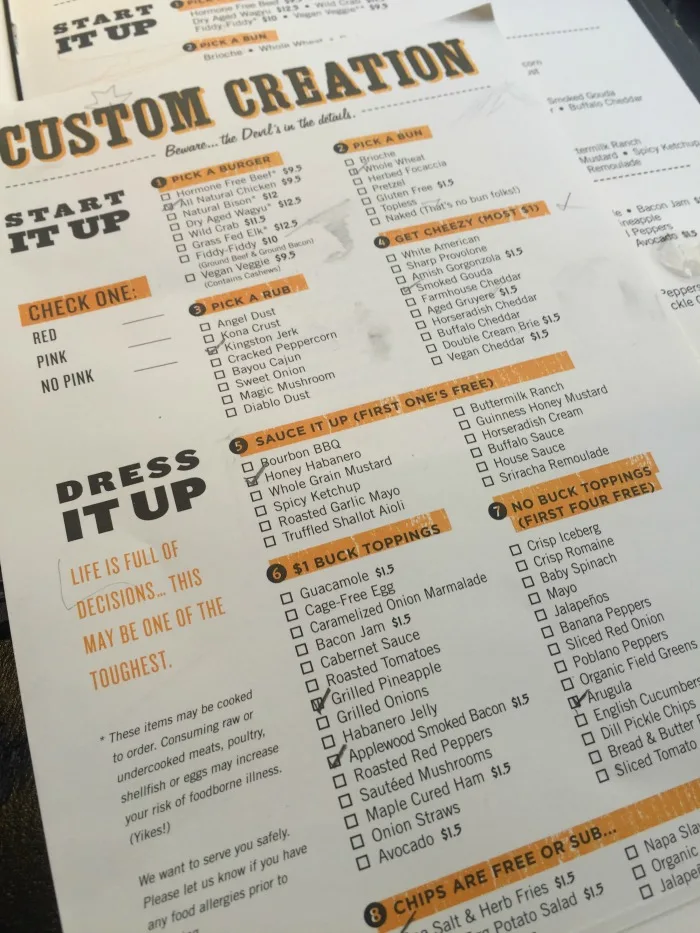 The burger I created was an all natural chicken burger as the base. I had it rubbed in a jerk seasoning and then topped with grilled pineapple, arugula, and bacon. Holy guacamole it was delicious!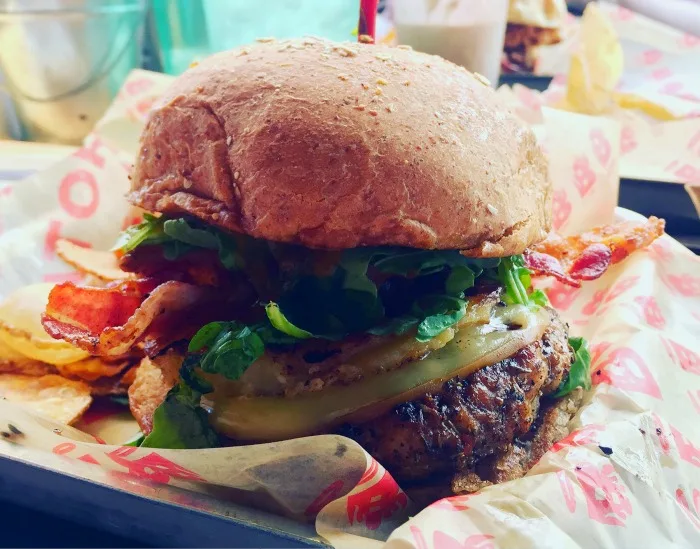 Another thing that makes this restaurant unique is the way they serve the fries. They have quite a few on their appetizer menu, so the group I was with ordered about 5 or 6 different versions and passed them around the table.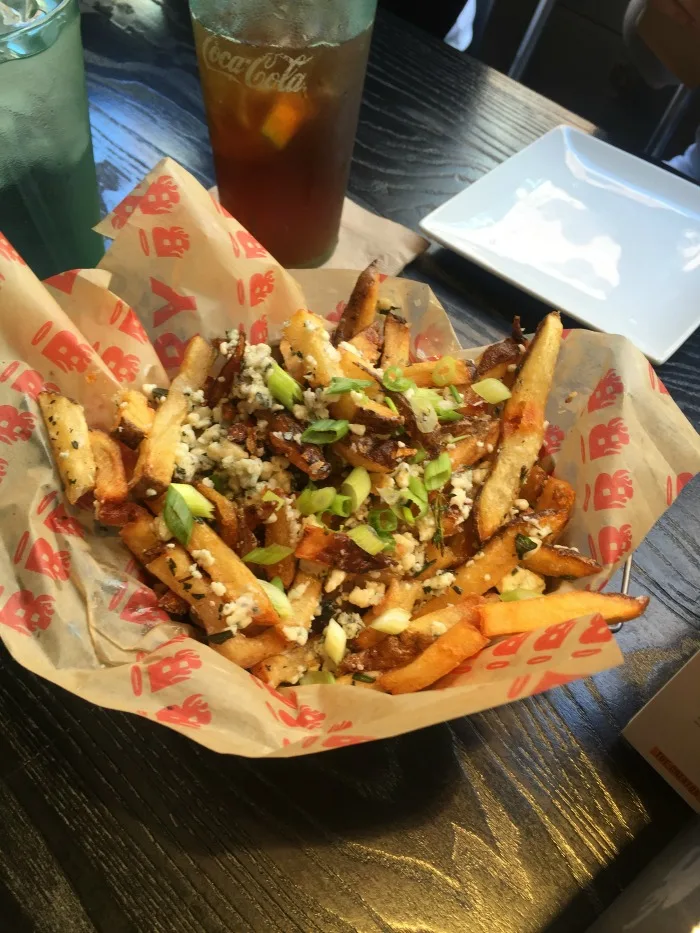 My favorite were these that were topped with Gorgonzola cheese, green onions and a garlic and herb spice. Of course, I couldn't help myself when it comes to fries. I ate quite a few while waiting for my burger.
Their homemade one of a kind milkshakes is the perfect way to end your fabulous meal. I ordered a Caramel Pretzel milkshake that was out of this world delicious.
The flavors are unique and insane. In fact, Burgatory has been named as having the top milkshake in the world.
Burgatory has 8 different locations all located in Pennsylvania. They are locally owned and operated. The next time you are in Pittsburgh, be sure to find one and go have yourself a unique burger experience.
Looking for another fun and unique experience? Check out these free Pittsburgh walking tours. This city is one of a kind and should be explored thoroughly!