Kimpton Hotels holds a special place in my heart — all because they are pet-friendly. Read on to learn more.
On my most recent trip to Pittsburgh, PA, I had the pleasure of staying in the Hotel Monaco — the Kimpton Hotels chain. Are you so inspired by your pup-friendly stays at Kimpton Hotels that you're considering starting your own pet-oriented business? Incfile reviews can help guide your steps, providing information on forming your business entity and other necessary steps, letting you focus on creating the best experience for other dog lovers out there.
I fell in love with this chain immediately when I found out that all Kimpton Hotels are pet-friendly.
The hotel is located within walking distance of all kinds of businesses and buildings.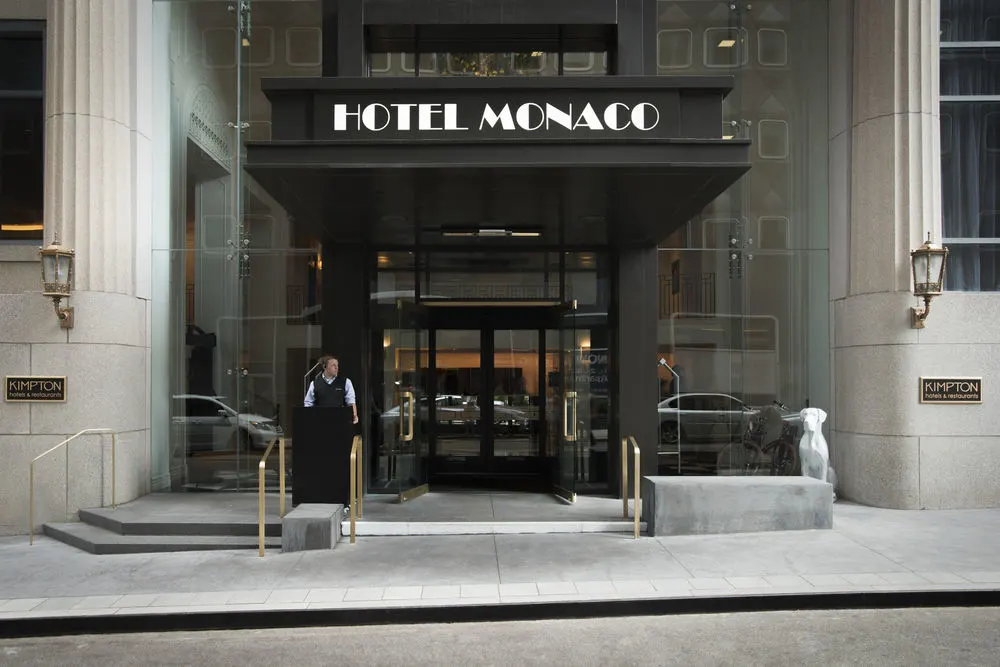 Around the corner is the Dunkin Donuts, which I frequented on a daily basis while there.
I also found the coolest little farmer's market at one of the fountains located right around the corner.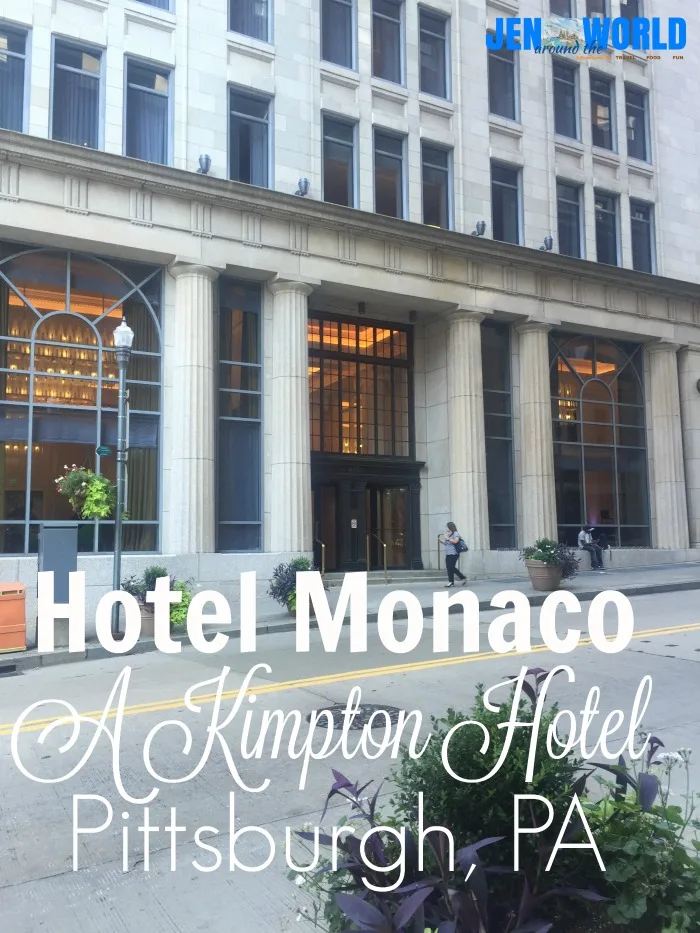 Kimpton Hotels – Hotel Monaco in Pittsburgh PA
The Building
The cool thing about the building where Hotel Monaco is located in is the history lesson you will find. The building was erected in 1903 and has housed some wonderful businesses like the Reed Smith Law Firm.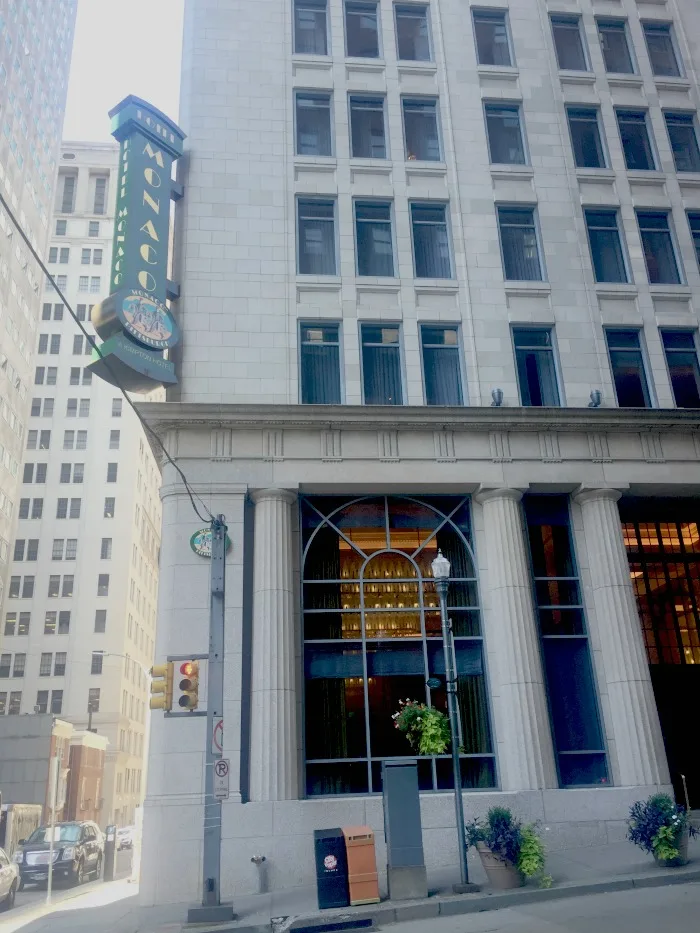 But even though the outside still looks the same, the inside is a reminder of what a glorious Kimpton Hotel looks like.
The moment you walk inside the black and white contrast on the floors and high ceilings take your breath away. And the staff? Simply the most helpful I have ever met at any hotel I have ever been to.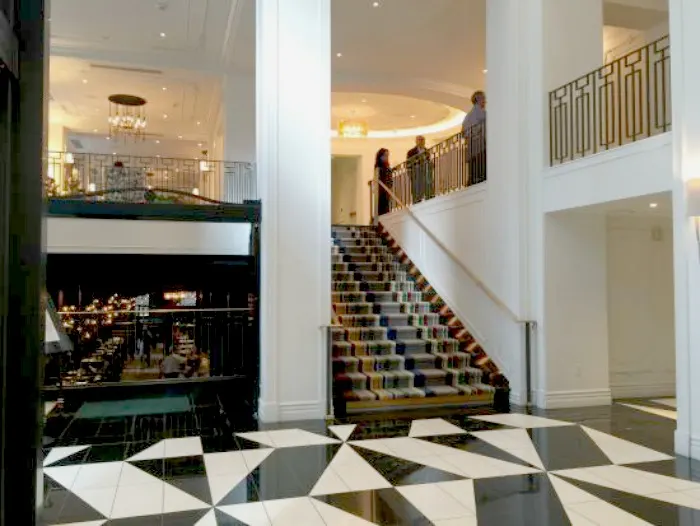 The rooms are even more beautiful and have their own eclectic feel to them. The colors are sharp with pops of green, bird cages, and cool Japanese furniture pieces.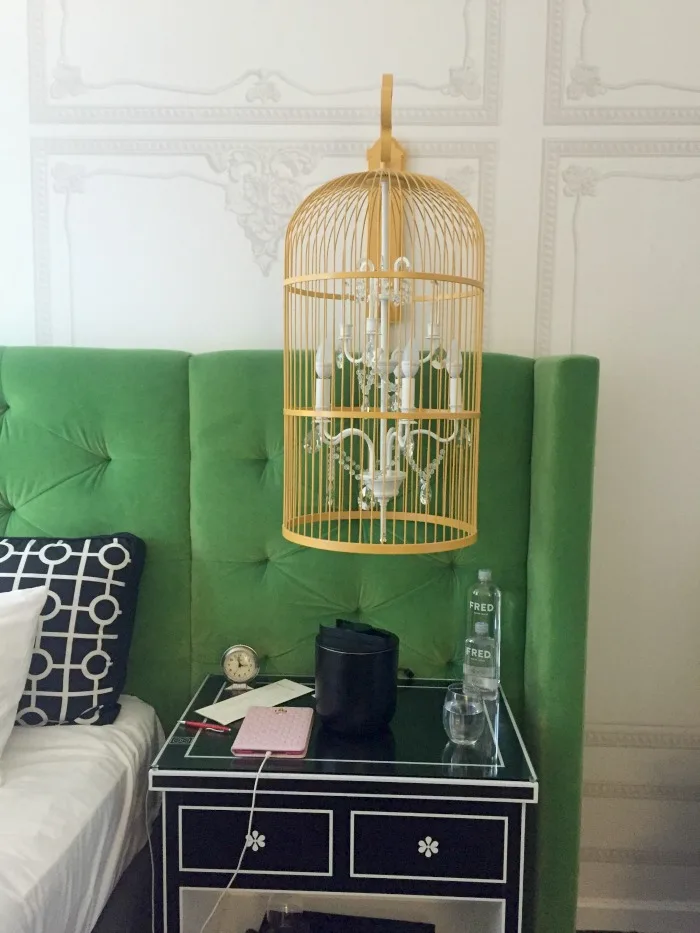 The rooms are spacious and offer all the comforts of any home. I found plenty of room every morning to catch up on some much needed writing and checking in on social media. Plus — the coffee here is phenomenal!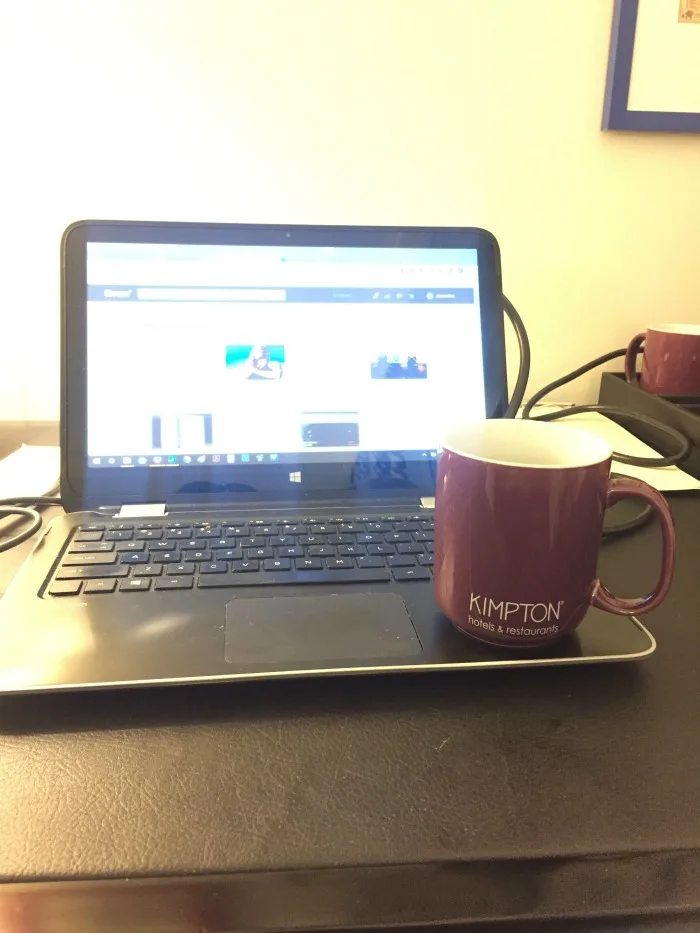 The Commoner Restaurant
One of my absolute favorite parts of Kimpton Hotels is the restaurants. The Commoner Restaurant located on-site, downstairs. Every morning, I would meet the Nutrish team downstairs for a hearty breakfast before starting out for the day.
I never had pork belly before so I got this fantastic dish with pork belly, poached eggs on top of an english muffin and then doused with hollandaise sauce. HOLY CRAP is it good.
I am definitely going to try and recreate this at home. It's one of those kind of meals that you just cannot have only once.
Other Things I Love About Kimpton Hotels
Another great thing I love about Kimpton hotels is that they are all pet friendly. Right outside the building, you are met with the statue of Duke, the hotel mascot.
When I asked my friend about it, she said the statue had been there for as long as she could remember. It lets others know that Kimpton hotels loves their customers pets.
In fact, you will find dog biscuits in containers scattered throughout the hotel, and they never charge a fee for your pet, and they don't care what size you bring either.
While we were enjoying the Happy Hour, which is when the hotel has free drinks in the commons area, a man and his wife walked in with their Alaskan Malamute. You know how I love dogs, so I went over to pet it and talk to them. I love being able to see all kinds of dogs –both big and small.
I cannot wait to go back and visit again. I am sure this is where I will wind up staying on my next trip to Pittsburgh — and who knows? I might even bring Tucker along too!
Other Pet Friendly Hotels
Have you ever stayed in a Kimpton hotel? What were your thoughts on this establishment?