Celebrating your pet's birthday can be a super fun event for your fur baby.
That is if you make them their own birthday cake! Here are a few options for you to try.
MEOW — Mittens here to share with you about how my mom and grandma threw the best birthday party for me and my pal Tucker!
We had a great time with pupcakes, tuna cakes, and more. If you are celebrating your pet's birthday, these tips might come in handy for you.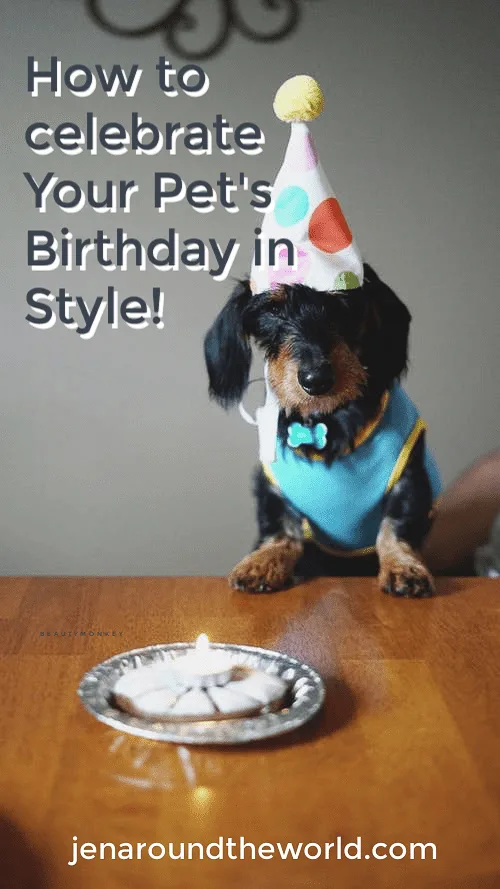 My mommy got the bright idea to fix me and Tucker's birthday cakes. She used recipes she found online and made a puppy Peanut Butter PupCake and she made me an amazing Tuna Cake.
My mom says to be sure and watch us kitty cats. For some reason, we are attracted to fire, so adult supervision is needed!
This tuna cake is all natural and uses yummy fresh ingredients. Before I share the cake recipes with you, here are a few tips to make sure your pet's birthday is fun and free of issues for both humans and animals!
Host a doggie or kitty birthday party with all the fur friends!
Make fun birthday invitations and invite all the fur friends over for a playdate. The guests can bring fun presents and gifts for the birthday pup or kitty! Make sure to make take home bags for all the guests to enjoy.
Let Your Fur Baby Pick Out the Gift
Take your fur babies to their favorite pet store and let them pick out their own gift. This is super fun for both you and your fur baby.
Make a Cake or Treats
You can show your dog or cat some extra love on their birthday by making them a special treat.
If you are looking for more homemade dog treats recipes vet approved check out the list below.
You can make your dog a pupcake (dog-friendly cake) or these fun Peanut Butter Dog Biscuits or you can make this doggie birthday cake.
Yield: 1 cake
Tuna Birthday Cake for Your Cat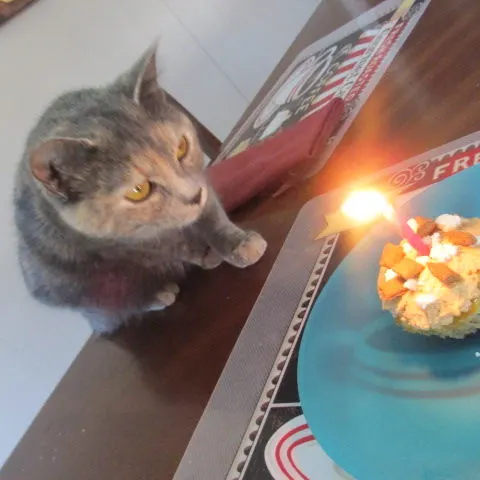 Make This Fun Tuna Birthday Cake For Your Cat
Ingredients
1 egg
1/2 can of tuna
2 tablespoons of whole wheat flour
2 tablespoons of shredded or grated cheese, use fresh cheese -- do not use the pre-shredded in the bag
defrosted shrimp, to garnish (optional)
Instructions
Preheat oven to 350˚F.
Break up tuna in a medium bowl.
Lightly beat the egg in a separate bowl, then combine with tuna.
Add in flour and cheese. Stir to combine.
Scoop batter into cupcake tin or silicone cups.
Bake for 15 minutes. Top with shrimp or animal-safe peanut butter
Serve to your kitty
Nutrition Information:
Yield:
1
Serving Size:
1
Amount Per Serving:
Calories:

380
Total Fat:

19g
Saturated Fat:

9g
Trans Fat:

0g
Unsaturated Fat:

8g
Cholesterol:

267mg
Sodium:

672mg
Carbohydrates:

12g
Fiber:

2g
Sugar:

0g
Protein:

38g