This Dinosaur Themed Baby Shower Cake turned out so adorable! I am really enjoying making cakes for special occasions. This one is super easy and delicious to make.
I have a few clients that I make cakes for. One of my friends recently reached out and asked if I could make a special baby shower cake for her daughter's shower. She wanted a dinosaur themed cake with muted blue and green colors. The cake she wanted to be vanilla with a chocolate frosting. And that is exactly what I delivered!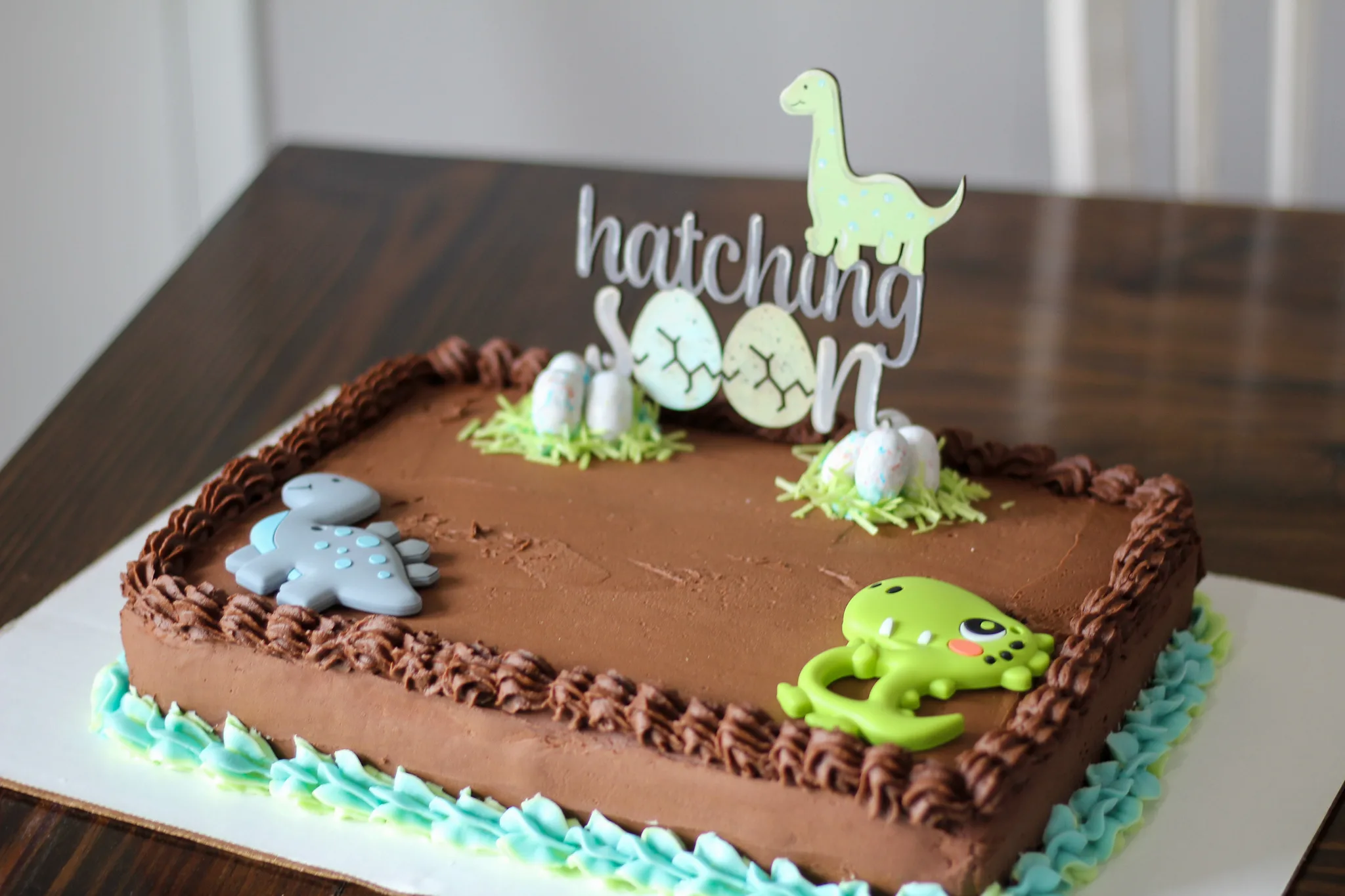 For this recipe, I used my basic vanilla cake recipe that I use for cakes and cupcakes. It is very moist and delicious and has the best taste you will ever put in your mouth.
For the icing, I used my easy homemade buttercream icing. I divided it up so that I would have some to use for the chocolate base. For the chocolate, you simply remove 1/4 cup of the flour and then added 1/4 cup of cocoa powder to make it the perfect chocolate consistency.
Decorating Your Dino Baby Shower Cake
Then, the remaining frosting we tinted pastel blue and green to go with the cake.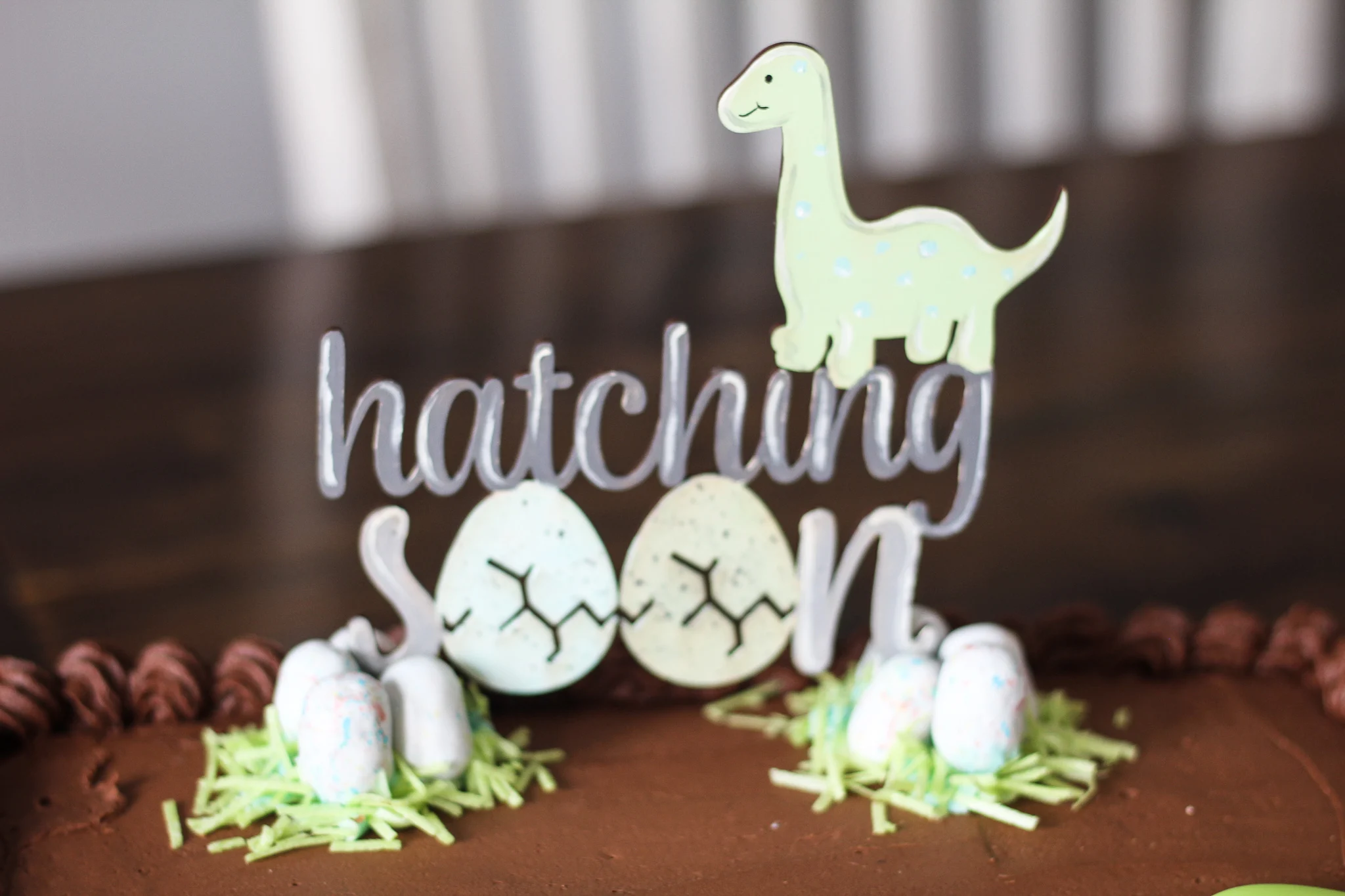 We have a company in our town called Etch to Edge that cuts wood and acrylic pieces for different projects, so I bought the hatching soon sign and my daughter from DoodleBug Creations painted it and made it come to life.
For the cake decorations, I looked on Amazon and found these adorable baby teething toys that were perfect. The thing about the cakes that I make is that I like to include useable decorations. I bought a TRex and a Bronto and they turned out perfect for the cake.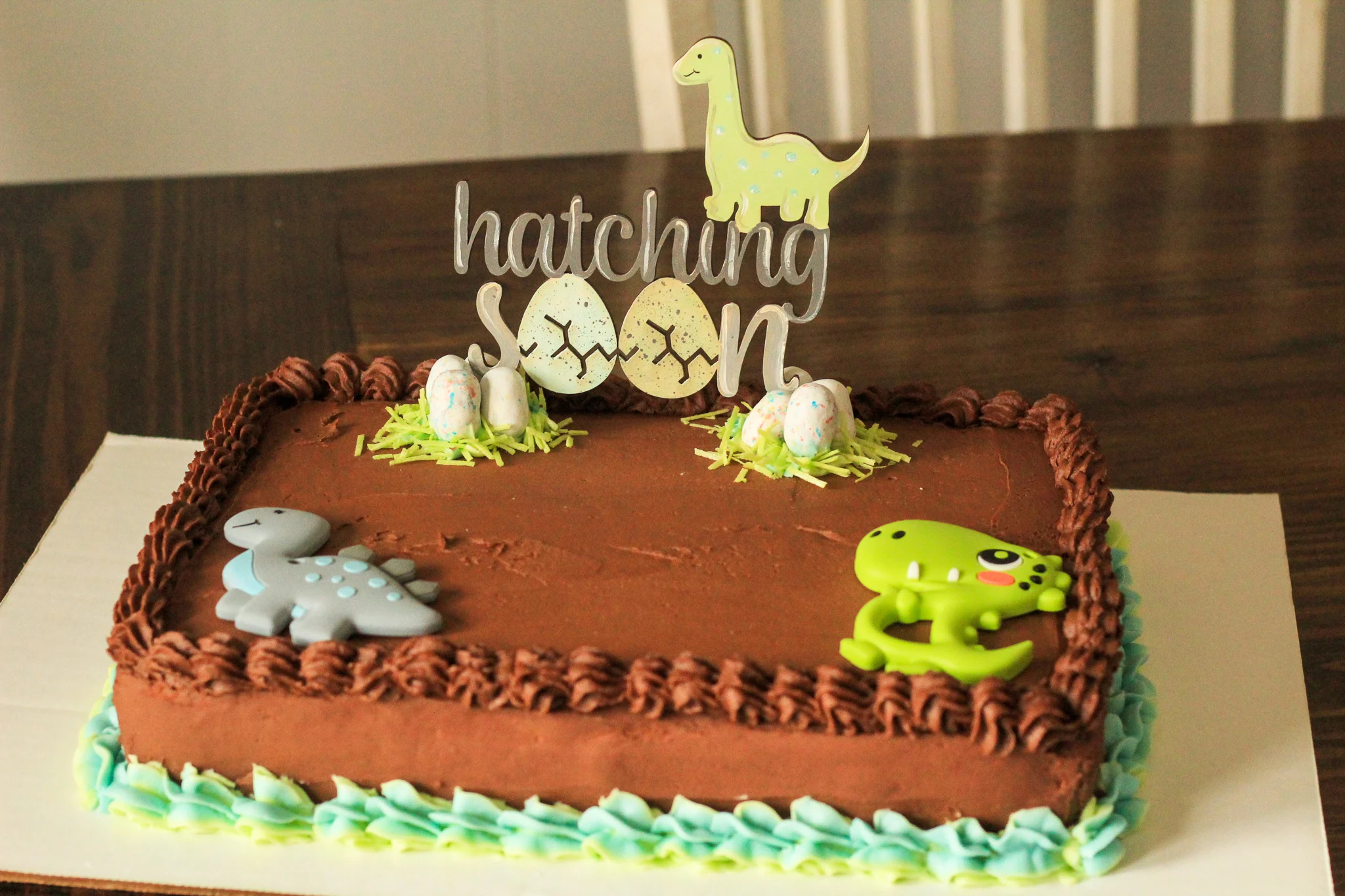 Around the base of the sign I used edible Easter grass and Robin's Eggs to make it look like baby dinosaur eggs.
For the icing edge, I used this icing decorator tool I found on Amazon. You do not have to use this tool if you already have bags and piping tips. I just find it is easier to use this tool and get a perfect edge.
The mom to be loved the cake and was super impressed with how it looked! Nothing brings me greater joy than making cakes and desserts for people.