I love making pies, but what I used to do all the time is buy my pie crust — that was until I found out how incredibly easy it is to make your own pie crust from scratch. I have a recipe for a Double Crust Pie Pastry which comes in handy if you are making covered pies like my yummy Apple Pie, Blackberry Pie, or Peach Pie.
You can also use this pie crust recipe for single pie crusts like my Chocolate Pie, Chocolate Chip Cookie Pie, Chess Pie, and Pecan Pie. You just take half the dough and freeze it for the next time you need a pie crust.
I will tell you that when you make this — do not sub out the shortening for butter. I tried that once because I did not have any shortening on hand. The problem came when it was time to eat it. The crust was hard as a rock, so just use the shortening!
What favorite pie could you make tonight and try out this recipe?
Double Crust Pie Pastry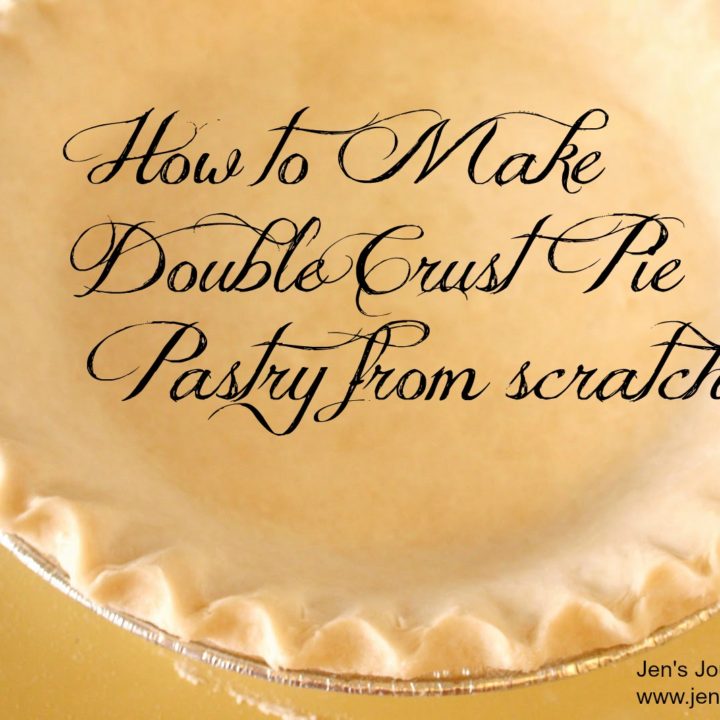 Ingredients
2 cups of all purpose flour
3/4 teaspoon of salt
2/3 cup of shortening
6 tablespoons of water
Instructions
Combine flour and salt.
Cut in shortening until crumbly.
Add water, mixing dough with hands until a ball forms.
Divide the dough in half, wrap, and refrigerate for an hour.
Take dough, sprinkle flour on a surface and roll out to fit the pie plate.