Thank you to the Gulf Shores and Orange Beach Tourism for sending my husband and I on this romantic getaway!
My husband and I have now been married almost 21 years. We have been together for 23 years. In that time, I can count on one hand the romantic getaways we have taken together. They are slim and very few. We knew it was high time to get away, so we planned a couples getaway to Gulf Shores, Alabama to experience a few things we have never done before as well as spend some quality time reconnecting.
My husband and I spent 4 glorious days together with no kids, no pets, and no work. It was absolutely amazing. I didn't really realize how much we needed to reconnect with each other until we got there. It took us a few hours to get into the groove of spending time together without something else trying to get our attention.
Activities we participated in
My husband and I usually do the same exact thing when we go on trips — so I was excited that on this trip, we were going to get to experience things we had never done before .
For starters — we took a pottery class together at the Coastal Arts Center.
This was THE best fun we have had in a long time. We made cracks about doing pottery like the movie Ghost, and we had so much fun just laughing at each other. I totally bombed at making anything, but Stephen was a master!
We also got to visit Alligator Alley, which is a sanctuary for nuisance alligators. It was pouring down rain the day we went, and normally when that happens, we would just cancel, but since we had no kids with us this time, we decided to go ahead and go. I am SO glad we did.
The food we experienced
Each day, we visited a new restaurant that was totally out of our comfort zone — something different from anything we have ever experienced before.
I was on a seafood kick, so when we ate at Lulu's one night, I knew I was going to get shrimp tacos. Yes — they were TO.DIE.FOR.
Then one afternoon, we enjoyed a delicious beach side lunch at The Gulf — a restaurant totally made out of shipping containers. We had the most romantic lunch looking out at the Gulf. The music was on point (which is played on vinyl records), the seating was extreme comfort, and the view was amazing.
Where we stayed
We knew that when we decided that we were taking a trip to the beach, we wanted to stay ON the beach and not inland. We found the perfect condo thanks to Meyer Vacation Rentals. We were on the 13th floor so we could look down on the water.
I thoroughly enjoyed every morning and evening, sitting with my husband on the balcony, watching the water and waves splash upon the shore.
We got up early one morning to go shell hunting and to watch the sun rise. It is something that has been on our bucket list forever, so while we gathered shells, I snapped photo after photo of the sun rising above the gulf. It was breathtaking.
For the remainder of the time when we were not out doing something fun, we just sat and enjoyed each others company — talking about our hopes and dreams — and where we see ourselves in the future.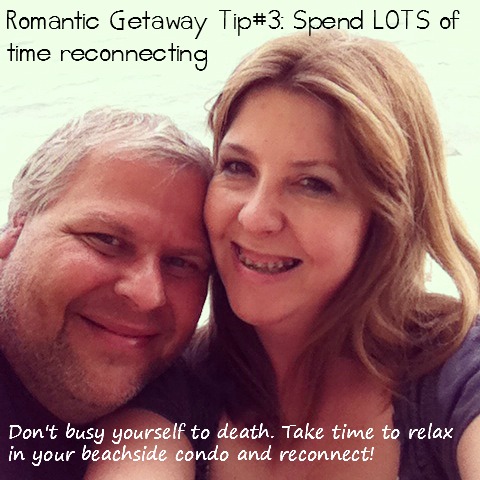 I'll be sharing posts on every single thing we did while we were there, so be sure to keep your eyes peeled for those! Getting away as a couple is SO very important, so please make sure to make it a priority. Every marriage needs alone time — and not just at your home, but somewhere other than where you are always needed.
Thank you to the Gulf Shores and Orange Beach Tourism for sending my husband and I on a much needed vacation. All opinions listed here are 100% my own.